That Time I Got Reincarnated As A Slime Manga
As players of Monster Hunter and Dungeons & Dragons know, the slime is not exactly the king of the fantasy monsters. So when a 37-year-old Tokyo salaryman dies and wakes up in a world of dragons and magic, he's a little disappointed to find he's become a blind, boneless slime monster. Mikami's middle age hasn't gone as he planned: He never found a girlfriend, he got stuck in a dead-end job, and he was abruptly stabbed to death in the street at 37. So when he wakes up in a new world straight out of a fantasy RPG, he's disappointed but not exactly surprised to find that he's not a knight or a wizard but a blind slime demon. But there are chances for even a slime to become a hero...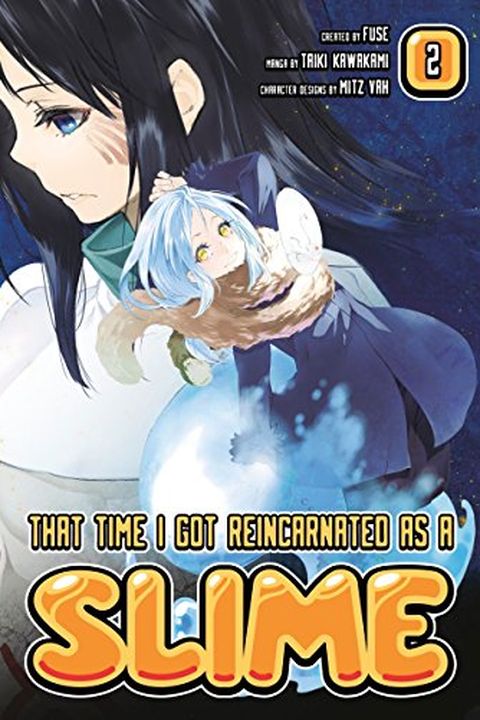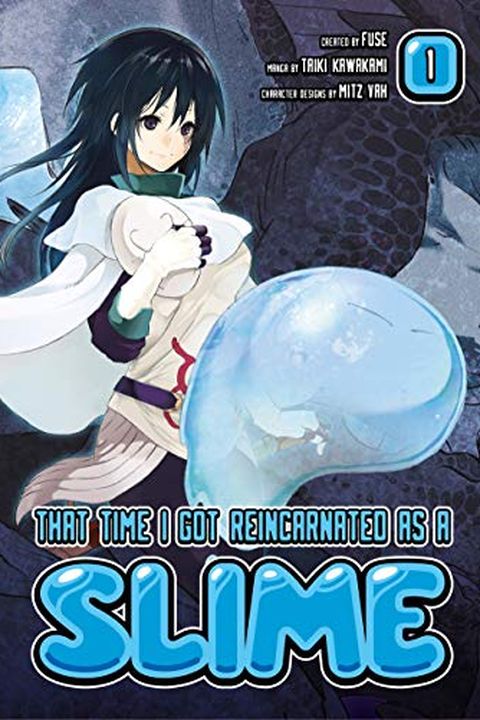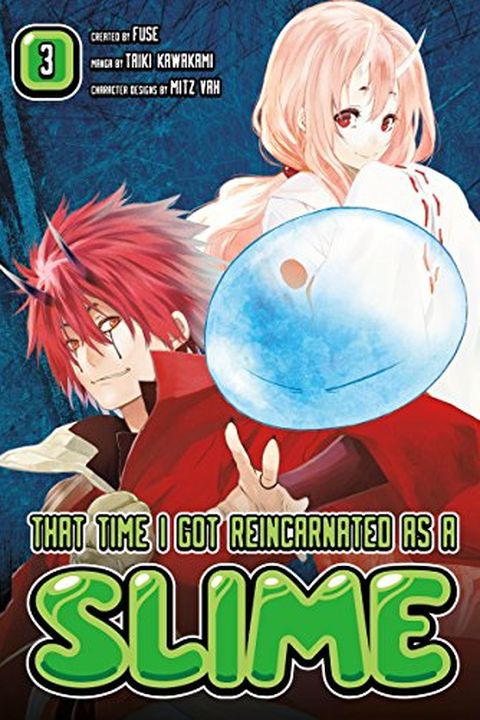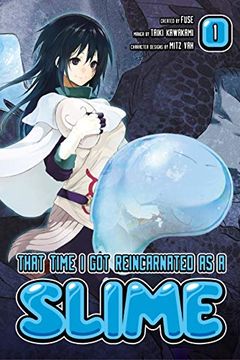 NEW QUESTAverage, unexceptional, 37-year-old salaryman Satoru Mikami has found himself in a gooey situation. After getting killed while saving his coworkers' lives, he gets a new lease on life--just not the life he was expecting. He has been reincarnated in a fantasy world as a magic-wielding slime creature. Under his new name "Rimuru Tempest," thi...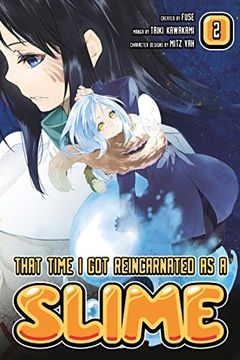 TRIAL BY FIREWhile looking for craftsmen in the Dwarven Kingdom, Rimuru and his friends find themselves stuck in a mess with a powerful minister. Now they're caught in a trial where they aren't even allowed to defend themselves in the face of the Dwarven King's judgment! How will they get out unscathed with the odds stacked against them? The group'...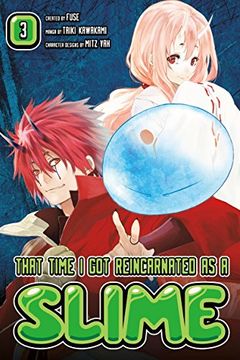 OGRE BATTLEAfter taking on the will and form of the Conqueror of Flames, Rimuru gains new, incredible skills and continues his journey to improve the conditions of his subordinates. But before long, Rimuru hears a distress call and finds his companions crushed by a motley crew of ogres! What quarrel do these menacing ogres have with Rimuru and the ...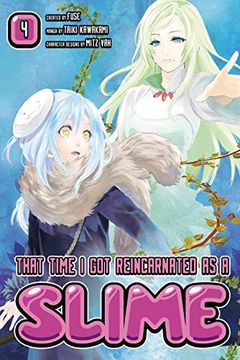 A CALL TO BATTLEA living disaster in the form of an Orc Lord and his 200,000-strong force of monsters threatens the residents of the Great Forest of Jura. In response, Treyni the dryad, protector of the forest, asks Rimuru to vanquish the Orc Lord and his army. Rimuru accepts, but to take on this new, formidable enemy, he'll need help. Unfortunatel...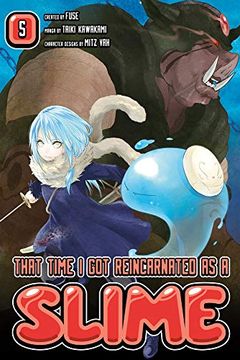 DISASTER STRIKESAfter laying waste to the orcish forces that threatened the Forest of Jura, Rimuru's group now faces Gelmud and the dreaded orc lord. And with some encouragement from Gelmud, the orc lord evolves into his ultimate form: The Orc Disaster! Could this new and fearsome foe outmatch Rimuru's razor-sharp wits and unimaginable power? Or wi...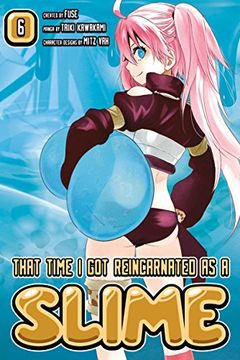 MORE POWER, MORE PROBLEMSA new arc begins! After the defeat of the Orc Lord, Rimuru is now the chancellor of the Jura Forest Alliance. With more companions than ever, his profile within the world rises, but this also draws the attention of ever more powerful figures. How will Rimuru handle the schemes of the mighty Dwarf King Gazel and the most anc...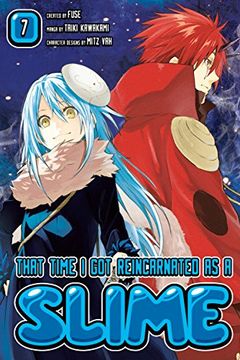 COMMANDER IN GRIEFMilim is now a resident of Tempest, but her presence there sets off a chain of events that begins with the entrance of a rival demon lord's servants. Rimuru, as the leader of the Jura Forest Alliance, must swiftly and delicately handle this potential threat, but it won't be easy to do so while managing the behavior of an all-power...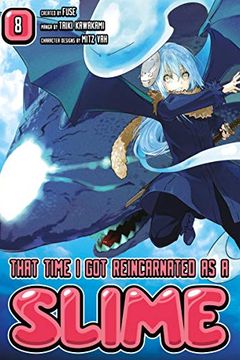 THE BEAST AWAKENSAfter his humiliating defeat at the hands of Milim, Demon Lord Carrion's follower Phobio seethes with anger. His negative emotions make him a perfect vessel for the legendary Charybdis, so Footman and Tear of the Moderate Harlequin Alliance pay Phobio a visit in the hopes of summoning the grand beast. Before long, Rimuru receives a...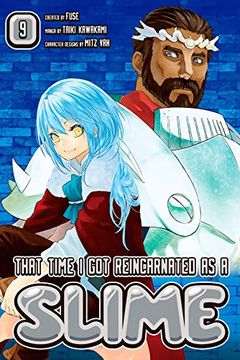 RIMURU THE DIPLOMAT At the suggestion of Demon Lord Carrion, Tempest and Eurazania have sent delegations to each other in the hopes of finding fruitful exchange. Benimaru leads the mission from Tempest, and from Eurazania is a party led by Albis the Golden Serpent. It seems as though trade might begin to flourish, until the members of Eurazania's d...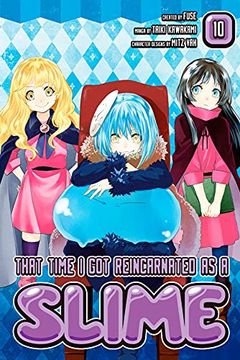 Over the course of his new life as a slime, Rimuru has overcome many trials and tribulations—aggressive neighbors, treacherous plots, deadly beasts—to build his very own nation of monsters. For a change of pace, he's decided to engage in a diplomatic tour of the nearby human kingdoms, where he might have found his most challenging adversary yet: a ...
That Time I got Reincarnated as a Slime by Taiki Kawakami
That Time I Got Reincarnated as a Slime by Fuse
That Time I Got Reincarnated as a Slime by Fuse
That Time I Got Reincarnated as a Slime by Fuse
That Time I Got Reincarnated as a Slime by Fuse
The Slime Diaries by Shiba
The Slime Diaries by Shiba
The Slime Diaries by FUSE
The Slime Diaries by FUSE
The Slime Diaries by FUSE