The Cat Who... Series
The Cat Who... books in order
Jim Qwilleran, a journalist, solves mysteries with cats Koko and Yum Yum in Pickax, northeast central United States.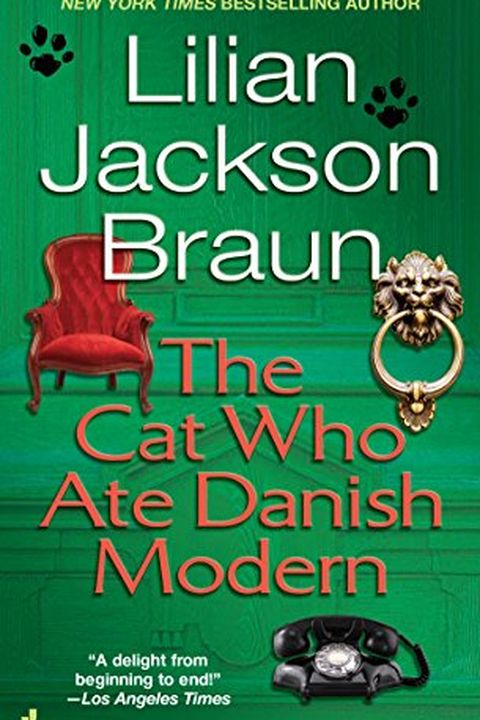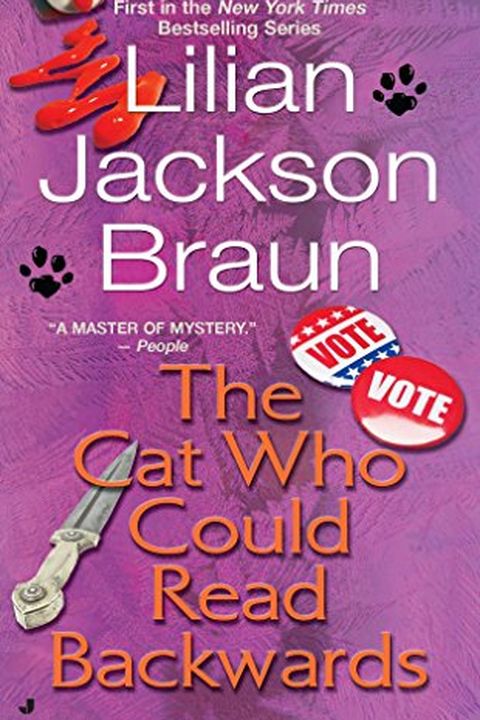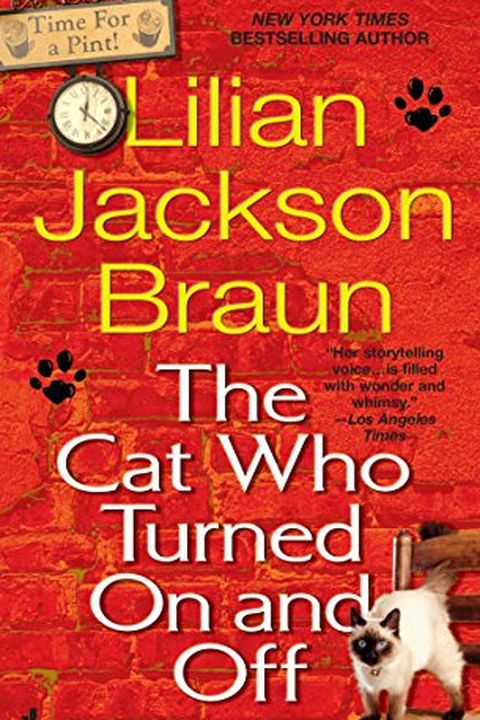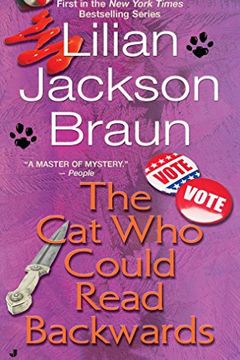 Jim Qwilleran is a prizewinning reporter who's been on the skids but is now coming back with a job as feature writer (mostly on the art scene) for the Daily Fluxion. George Bonifield Mountclemens, the paper's credentialed art critic, writes almost invariably scathing, hurtful reviews of local shows; delivers his pieces by messenger; lives with his ...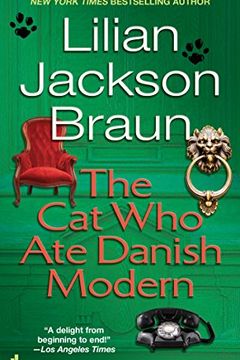 Jim Qwilleran is not exactly overwhelmed by his new assignment for the Daily Fluxion. Interior design has never been one of his specialties and now he's supposed to turn out an entire magazine on the subject every week! But the first issue of Gracious Abodes is barely off the presses when Qwilleran finds himself back on more familiar territory--the...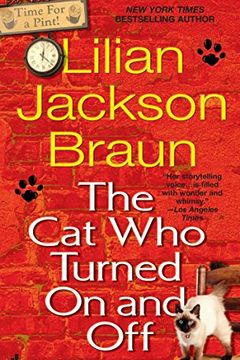 The team of Koko, the brilliant Siamese cat, and Qwilleran, the reporter with the perceptive moustache, is back in action--with an adorable female Siamese, Yum Yum, added to the household.When Qwilleran decides to do a feature story on Junktown, he gets more than he bargained for. Not the dope den he anticipated, Junktown is a haven for antique dea...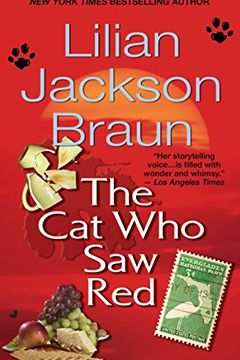 Alternate cover edition can be found hereSomething is amiss at Maus Haus. Not just the mystery of an unsolved "suicide" which hangs over the old mansion, but something ominous in the present-day residence. When Qwilleran moves in to work on his new gastronomical assignment, strange things begin to happen. First it's a scream in the night, then a va...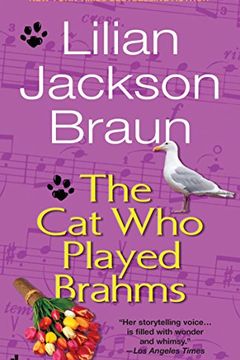 an alternate cover edition can be found hereIs it just a case of summertime blues or a full-blown career crisis? Newspaper reporter Jim Qwilleran isn't sure, but he's hoping a few days in the country will help him sort out his life.With cats Koko and Yum Yum for company, Qwilleran heads for a cabin owned by a long-time family friend, "Aunt Fanny." ...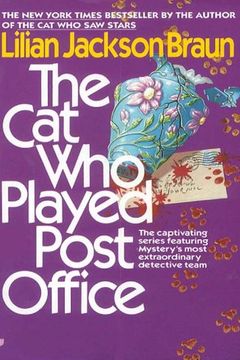 Inheriting unexpected millions has left reporter Jim Qwilleran looking like the cat who swallowed the canary. While his two Siamese cats, Koko and Yum Yum, adjust to being fat cats in an enormous mansion, Qwilleran samples the lifestyles of the rich and famous by hiring a staff of eccentric servants. A missing housemaid and a shocking murder show Q...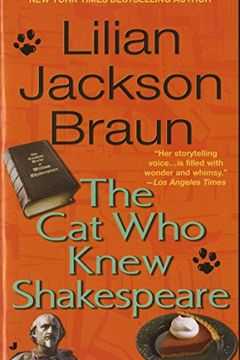 There's something rotten in the small town of Pickax--at least to the sensitive noses of newspaperman Jim Qwilleran and his Siamese cats Koko and Yum Yum. An accident has claimed the life of the local paper's eccentric publisher, but to Qwilleran and his feline friends it smells like murder. They soon sniff out a shocking secret, but Koko's snoopin...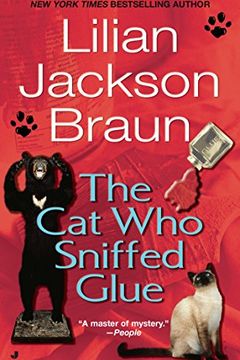 Living in the peaceful city of Pickax may be restful, but it certainly isn't dull. At least not for one of the most eligible bachelors in town, veteran newspaperman Jim Qwilleran.Having inherited millions, Qwilleran and his two feline companions, Koko and Yum Yum, are preparing to settle down into a life of purrfect luxury. That is, until the son o...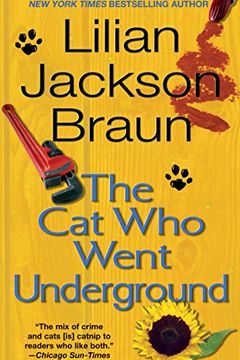 Jim Qwilleran packs up his old kit bag and his two Siamese cats for a sun-and-fun summer at his log cabin in Moose County. Their vacation starts off ominously with the disappearance of a handyman hired to patch up Qwilleran's cabins. But the felines really start throwing catfits when they come across a couple of dead bodies! Jim Qwilleran packs up ...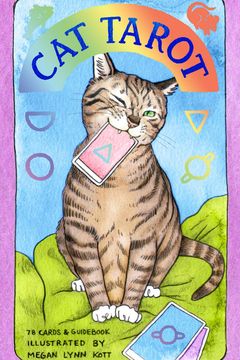 This entertaining modern twist to the classic tarot combines authenticity with a feline sense of humor in a complete deck for experienced and new readers alike, including 78 tarot cards and a guidebook on how to get the most out of the cat's wisdom. This entertaining modern twist to the classic tarot combines authenticity with a feline sense of hum...
The Cat Who Lived High by Lilian Jackson Braun
The Cat Who Knew a Cardinal by Lilian Jackson Braun
The Cat Who Moved a Mountain by Lilian Jackson Braun
The Cat Who Wasn't There by Lilian Jackson Braun
The Cat Who Went into the Closet by Lilian Jackson Braun
The Cat Who Came to Breakfast by Lilian Jackson Braun
The Cat Who Blew the Whistle by Lilian Jackson Braun
Lilian Jackson Braun 2-in-1 Edition, Volume 1 by Lilian Jackson Braun
The Cat Who Said Cheese by Lilian Jackson Braun
The Cat Who Tailed a Thief by Lilian Jackson Braun
The Cat Who Sang for the Birds by Lilian Jackson Braun
The Cat Who Saw Stars by Lilian Jackson Braun
The Cat Who Robbed a Bank by Lilian Jackson Braun
The Cat Who Smelled a Rat by Lilian Jackson Braun
The Cat Who Went Up the Creek by Lilian Jackson Braun
The Cat Who Brought Down the House by Lilian Jackson Braun
The Cat Who Talked Turkey by Lilian Jackson Braun
The Cat Who Went Bananas by Lilian Jackson Braun
The Cat Who Dropped a Bombshell by Lilian Jackson Braun
The Cat Who Had 60 Whiskers by Lilian Jackson Braun