The Cat Who... Series
The Cat Who... books in order
Jim Qwilleran, a journalist, solves mysteries with cats Koko and Yum Yum in Pickax, northeast central United States.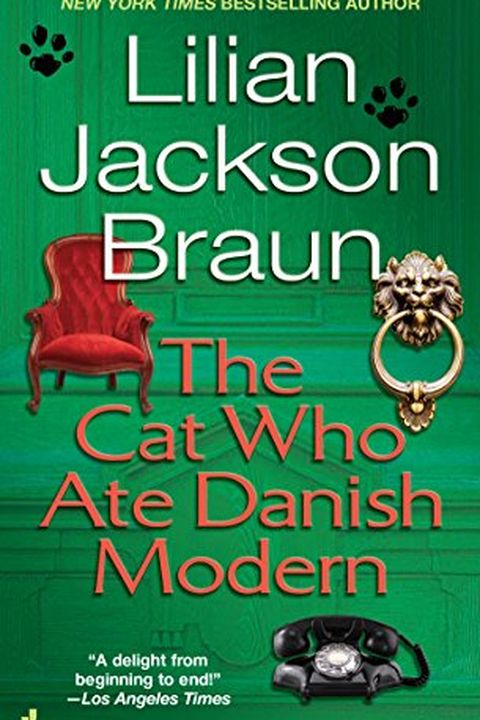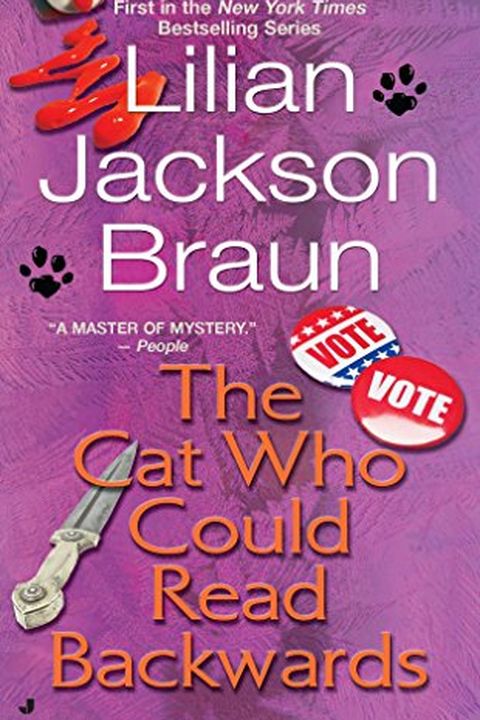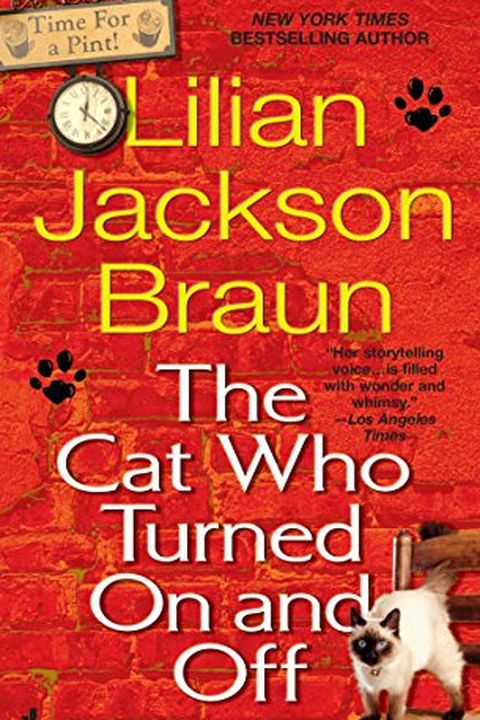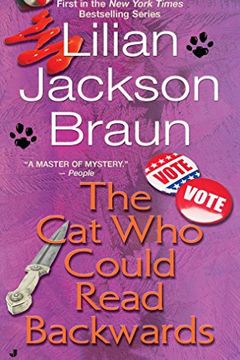 A journalist starts a new job as a feature writer, covering the art scene, for a local paper. He moves into an apartment owned by the paper's scathing art critic, who lives with his all-knowing cat Koko. When a gallery owner with ties to the critic is found murdered, the journalist and Koko set out to solve the mystery.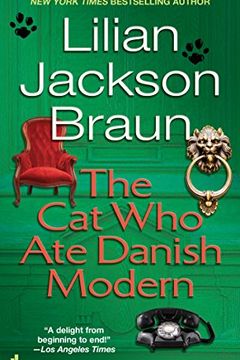 This cozy mystery follows a journalist tasked with creating an interior design magazine. When the home featured on the cover is burglarized and its owner is found dead, he and his feline friend must use their smarts to solve the clever murder. Will they be able to sniff out the clues?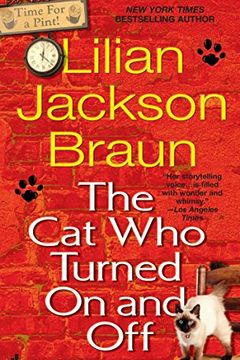 This cozy mystery follows the team of Koko, the brilliant Siamese cat, and Qwilleran, a reporter with a perceptive moustache, as they investigate a possible murder in a haven for antique dealers and collectors. With the addition of a new adorable female Siamese cat, Yum Yum, the team is back in action. Will Koko help Qwilleran solve the mystery and prove his hunch was right?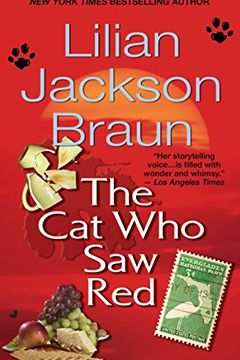 This engaging mystery novel follows Qwilleran, Koko, and Yum Yum as they move into a mysterious old mansion, where strange things begin to happen. With an unsolved "suicide" hanging over the residence and a disappearing houseboy, they must uncover the truth before it's too late. Will they be able to solve the mystery and find the murderer? Find out in this thrilling read.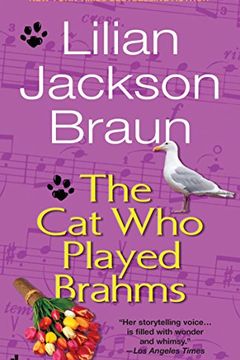 A journalist seeking to sort out his life heads to the country with his cats Koko and Yum Yum. But strange occurrences like eerie footsteps and secretive locals make things odd. To top it off, he hooks onto a murder mystery while fishing. Can he uncover the killer, while his cat Koko develops a newfound love for classical music?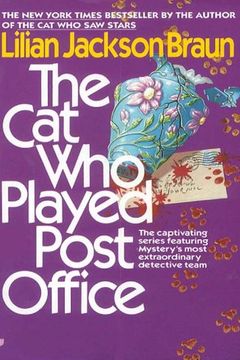 This engaging mystery novel follows reporter Jim Qwilleran and his Siamese cats, Koko and Yum Yum, as they adjust to a life of luxury after inheriting unexpected millions. But when a housemaid goes missing and a shocking murder takes place, Qwilleran must navigate the seedy underbelly of high society. With Koko's help, Qwilleran sifts through clues to uncover the killer before becoming their next victim.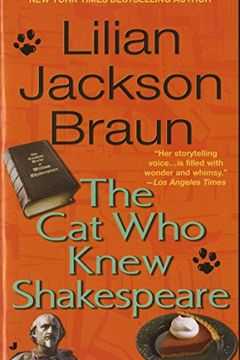 Join newspaperman Jim Qwilleran and his Siamese cats Koko and Yum Yum as they sniff out a shocking secret and investigate a suspicious death in the small town of Pickax. With Shakespearean references, scandalous widows, and a stranger with a "lean and hungry look," prepare for murder most meow in this cozy mystery.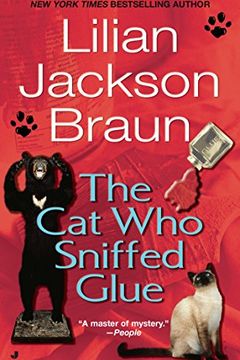 In this cozy mystery, follow veteran newspaperman Jim Qwilleran and his two feline companions, Koko and Yum Yum, as they try to solve a case of murder in their peaceful town. With odd clues like Koko's sudden appetite for glue, the trio is caught in a web of danger and sticky situations. Get ready for a purrfectly thrilling read.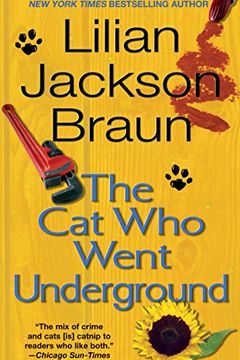 This mystery novel follows Jim Qwilleran and his two Siamese cats as they embark on a sun-and-fun vacation in Moose County. However, their vacation turns sinister when they discover the disappearance of a handyman and a couple of dead bodies. Get ready for a thrilling ride!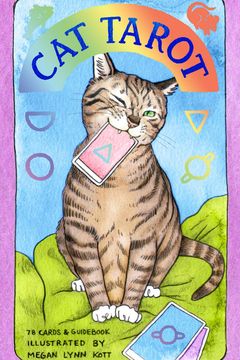 Cat Tarot is a modern and humorous take on the classic tarot deck, featuring 78 cards and a guidebook full of feline wisdom. Perfect for experienced or new readers alike, this deck is an authentic yet entertaining addition to any collection.
The Cat Who Lived High by Lilian Jackson Braun
The Cat Who Knew a Cardinal by Lilian Jackson Braun
The Cat Who Moved a Mountain by Lilian Jackson Braun
The Cat Who Wasn't There by Lilian Jackson Braun
The Cat Who Went into the Closet by Lilian Jackson Braun
The Cat Who Came to Breakfast by Lilian Jackson Braun
The Cat Who Blew the Whistle by Lilian Jackson Braun
Lilian Jackson Braun 2-in-1 Edition, Volume 1 by Lilian Jackson Braun
The Cat Who Said Cheese by Lilian Jackson Braun
The Cat Who Tailed a Thief by Lilian Jackson Braun
The Cat Who Sang for the Birds by Lilian Jackson Braun
The Cat Who Saw Stars by Lilian Jackson Braun
The Cat Who Robbed a Bank by Lilian Jackson Braun
The Cat Who Smelled a Rat by Lilian Jackson Braun
The Cat Who Went Up the Creek by Lilian Jackson Braun
The Cat Who Brought Down the House by Lilian Jackson Braun
The Cat Who Talked Turkey by Lilian Jackson Braun
The Cat Who Went Bananas by Lilian Jackson Braun
The Cat Who Dropped a Bombshell by Lilian Jackson Braun
The Cat Who Had 60 Whiskers by Lilian Jackson Braun