The Devil Is a Part-Timer! Manga
Do you want fries with your hellfire? Being soundly thrashed by the hero Emilia, the Devil King and his general beat a hasty retreat to a parallel universe...only to land smack in the middle of bustling, modern-day Tokyo! Lacking the magic necessary to return home, the two are forced to assume human identities and live average human lives until they can find a better solution. And to make ends meet, Satan finds gainful employment at a nearby fast food joint! With his devilish mind set on working his way up the management food chain, what will become of his thirst for conquest?!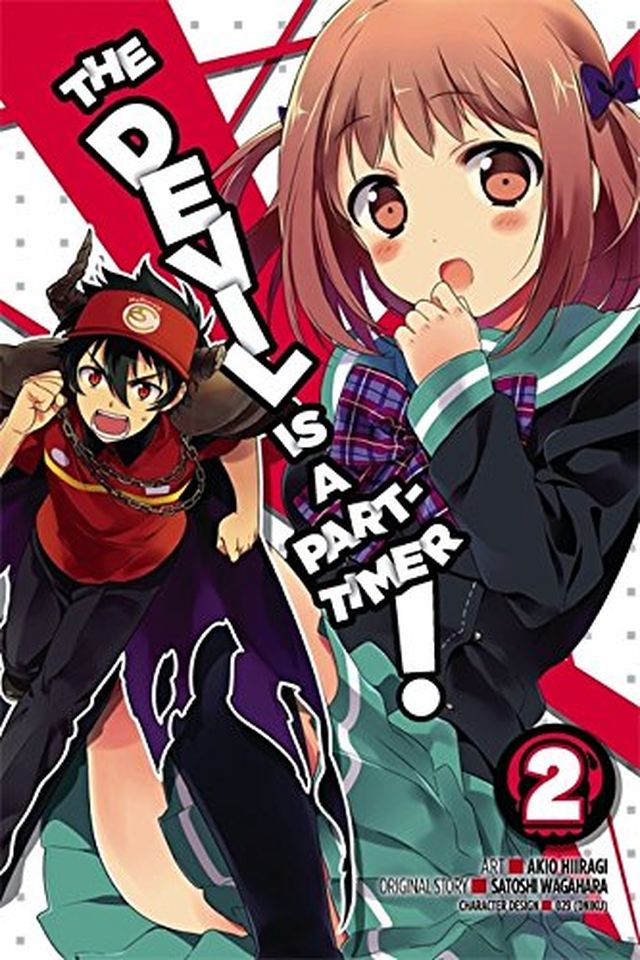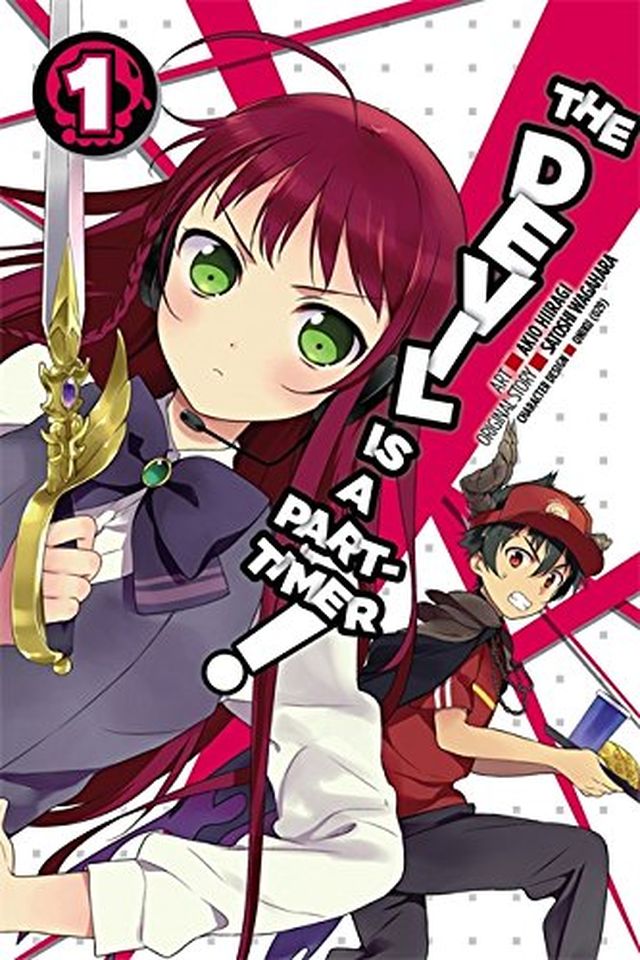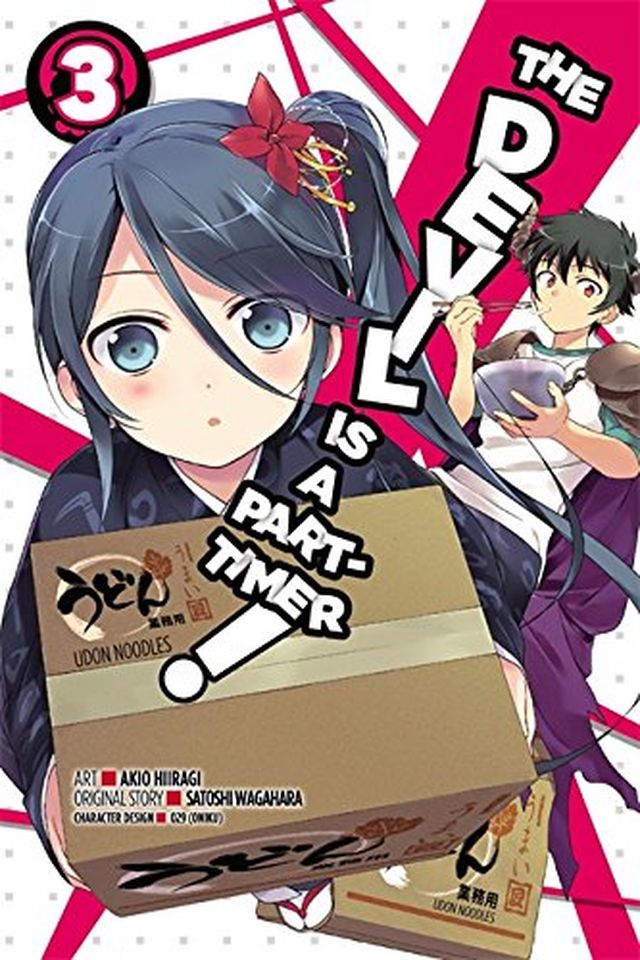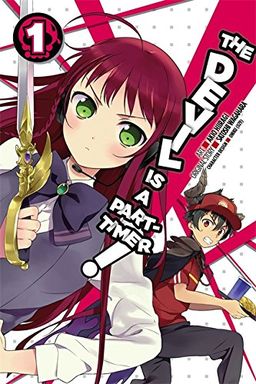 This manga follows the Devil King and his general as they land in Tokyo after being defeated by a hero. Lacking magic to return home, they must live human lives until a solution is found. Satan finds work at a fast food joint, but his thirst for conquest remains. A lighthearted and humorous story that blends fantasy and modern-day life.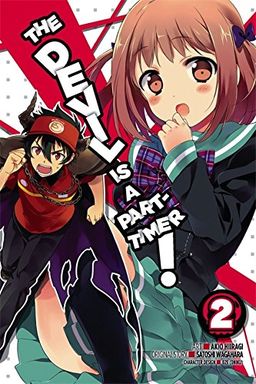 In this manga, follow the epic clash between former Devil King Satan and his onetime servant, the fallen angel Lucifer, in the Sasazuka neighborhood of Tokyo. With his magic power gone, Satan must now get creative as a part-time burger flipper in the human world. Discover how he navigates this new reality in this engaging and amusing story.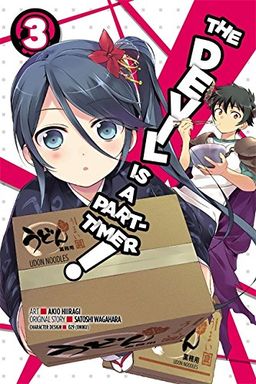 Experience the hilarious battle between Satan, the Devil King, and the forces of chicken in this manga. Relegated to flipping burgers at a fast food chain in Tokyo, Satan faces his biggest challenge yet when a Sentucky Fried Chicken opens up across the street. Can the former leader of darkness triumph over the crispy forces of chicken? And what secrets does his new neighbor hide behind her polite demeanor? Find out in this entertaining and quirky read.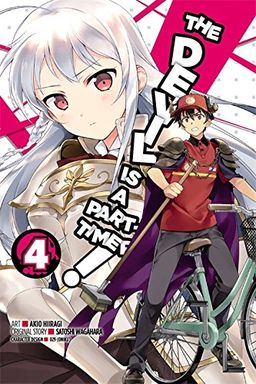 "Get ready for a delightful complication in this manga series! When Suzuno Kamazuki enters the scene, life becomes more complicated for everyone. Amidst misunderstandings about Suzuno's intentions towards Maou, Emi seeks her help to take down the Devil King. However, a shadowy figure continues to stalk Emi, and the mystery deepens. This volume is filled with action, humor, and a touch of romance. Don't miss out on this thrilling installment!"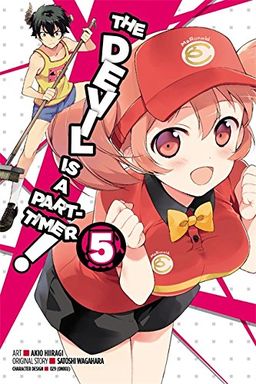 In this manga, the Devil King rides his trusty bicycle to rescue his fast-food colleague. He faces a powerful foe without his magic, but continues his adventures as a part-time burger flipper. Join him on his quest for victory!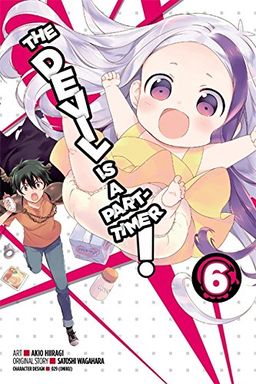 A new addition to Maou's household causes chaos! The Devil and the Hero are tasked with parenting a mysterious child in diapers. A hilariously entertaining manga that blends fantasy, comedy, and family themes. Get ready for some serious playhouse action.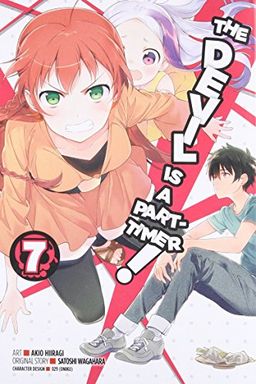 This manga centers on Maou, the Devil King, and Emi, the Hero, who end up parenting a mysterious child named Alas Ramus. During a family outing to an amusement park, Maou reveals the truth about their daughter to Emi. However, a group of angels arrive, seeking revenge and potentially ruining everything Maou has revealed.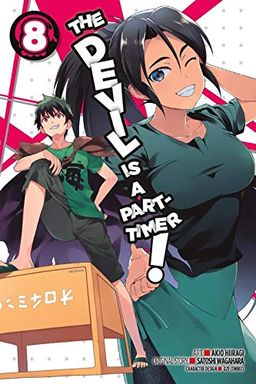 Get ready to hit the beach with the latest installment of this manga series! The Devil King is in need of work and finds it seaside with his household in tow. But will their vacation go smoothly with everyone on board? Find out in this action-packed volume.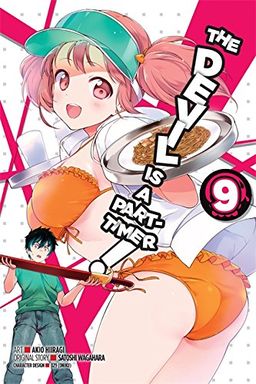 "Join the Devil King and his crew on their fun-filled beach adventures! But when their eatery becomes packed with demanding customers, the girls must come to the rescue. Will they be able to keep up with the demand or will trouble arise with the appearance of the military adviser? Find out in this hilarious and thrilling manga volume."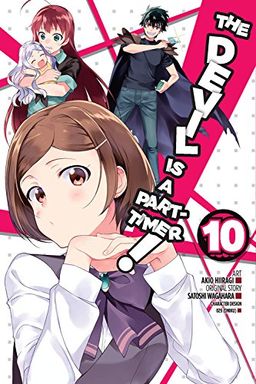 A devil king in Japan gets his first TV in a newly renovated apartment - and hilarity ensues with unexpected visitors. Dive into the digital world with this devilishly funny manga.
The Devil Is a Part-Timer! Vol. 17 by Satoshi Wagahara
The Devil Is a Part-Timer! Vol. 12 by Satoshi Wagahara, Akio Hiiragi
The Devil Is a Part-Timer!, Vol. 13 (manga) by Satoshi Wagahara, Akio Hiiragi
The Devil Is a Part-Timer! Vol. 14 by Satoshi Wagahara, Akio Hiiragi
The Devil Is a Part-Timer! Vol. 15 by Satoshi Wagahara
The Devil Is a Part-Timer! Manga, Vol. 16 by Satoshi Wagahara