Toilet-bound Hanako-kun Manga
From Book 1: Read the next chapter of Toilet-bound Hanako-kun at the same time as Japan!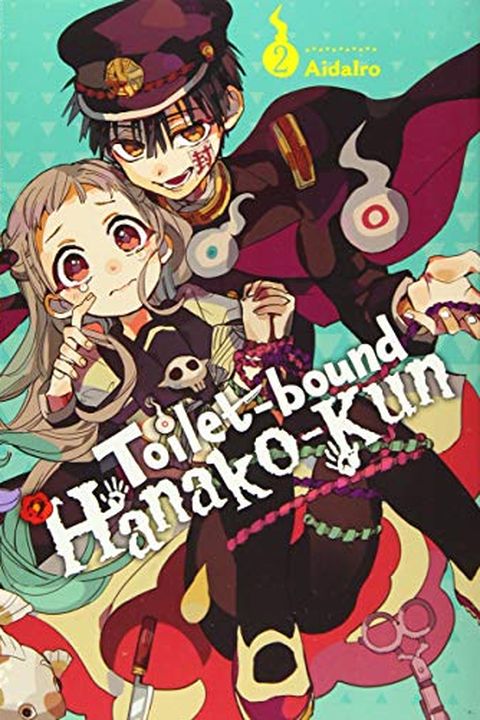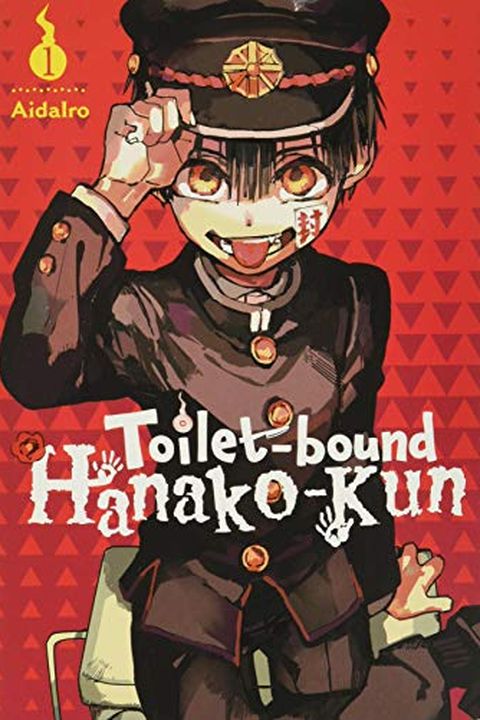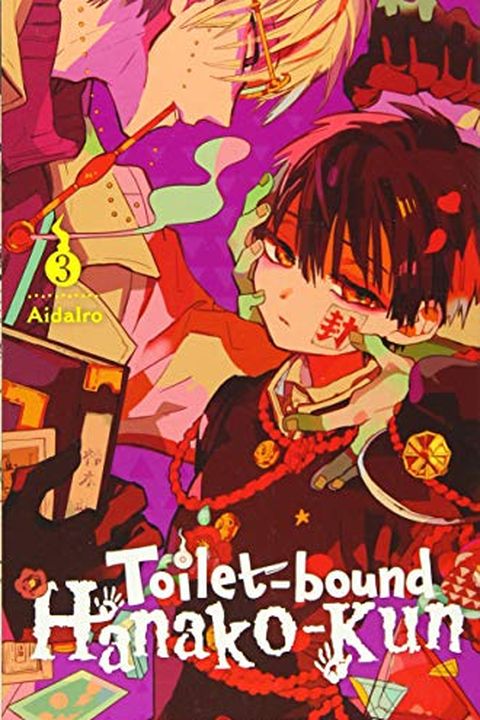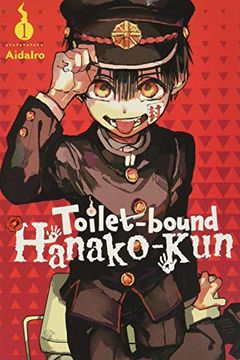 "Hanako-san, Hanako-san...are you there?" At Kamome Academy, rumors abound about the school's Seven Mysteries, one of which is Hanako-san. Said to occupy the third stall of the third floor girls' bathroom in the old school building, Hanako-san grants any wish when summoned. Nene Yashiro, an occult-loving high school girl who dreams of romance, vent...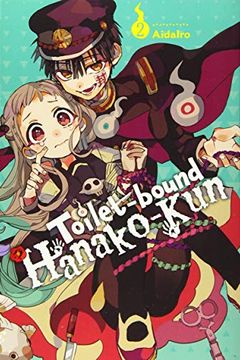 Nene Yashiro has made a pact with "Hanako-san of the Toilet," aka Hanako-kun, to hold off the curse that has been placed on her. To rescue her friend from the clutches of one of the school's infamous Seven Mysteries, she and Hanako-kun infiltrate the Misaki Stairs. The second volume of the retro horror romantic comedy about an occult girl and an in...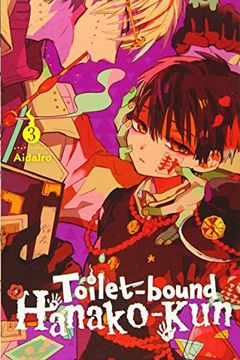 Nene and Kou want to learn more about their mysterious friend, Hanako-kun-and what better way to do that than school mystery number five, The 4:00 P.M. Bookstacks! The rumors say that a secret door in the library leads the way to a supernaturally special collection. The Bookstacks know everything about everyone who's ever attended Kamome Academy-pa...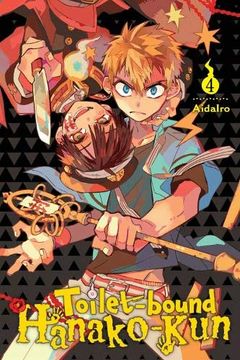 Nene steps into the spotlight! The mermaid kingdom hasn't forgotten her, and they're back to claim what's theirs! Can Hanako protect her from becoming permanently fishy? Meanwhile, Kou makes friends with an odd ghost haunting the entrance to the middle school division. Kou has no idea who this guy was when he was alive, but that doesn't mean he can...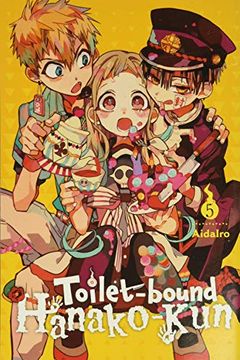 ズルくて甘い、怪異の罠。学園の七不思議"花子くん"の助手を務める八尋寧々。そんな寧々の元にイケメン・夏彦から謎のお茶会へのお誘いが。そのお茶会には、花子くんの彼女と思しき女の子や、花子くんが殺した相手までいて…!? 新たな七不思議も登場する波乱の第5巻! ズルくて甘い、怪異の罠。学園の七不思議"花子くん"の助手を務める八尋寧々。そんな寧々の元にイケメン・夏彦から謎のお茶会へのお誘いが。そのお茶会には、花子くんの彼女と思しき女の子や、花子くんが殺した相手までいて…!? 新たな七不思議も登場する波乱の第5巻! ...more...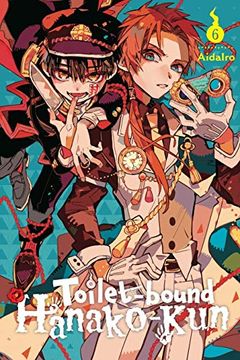 Through the workings of the School Mystery Clock Keepers, Kamome Academy's entire student body is covered in wrinkles!? To restore peace to the school, Hanako-kun teams up with a certain someone. Just when they thought the case was headed to its conclusion, the secret of Hanako-kun's assistant Nene is brought to light! What could it possibly be!? T...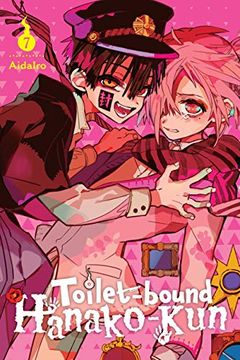 Nene has suddenly been dragged inside a mirror, where she meets the spirit of a young boy calling himself Mitsuba. As they try to escape, the threat of School Mystery No. 3, the Hell of Mirrors, draws ever closer. Nene may have finally gotten herself into a mess that even Hanako-kun can't save her from-but will someone else come to her rescue...? N...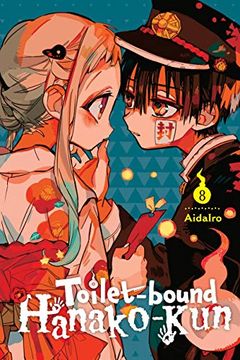 It's been three days since they returned from within School Mystery Three, the Hell of Mirrors. To cheer up the depressed Kou, Nene heads to the Boundaries' Tanabata festival. She was supposed to be enjoying the festival with Hanako-kun and Kou, but suddenly she finds herself fifty years in the past-and happens to meet the living Hanako-kun there!?...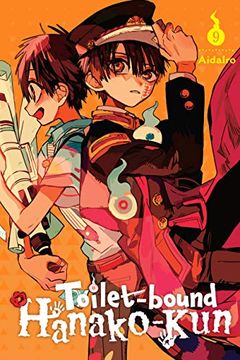 One day, Nene goes to school as usual, only to find Hanako-kun acting like one of her normal classmates...!? Weirder still, even though he's supposed to be a ghost, nobody else seems to find the presence of this so-called "Amane-kun" strange at all. Determined to get to the bottom of this, Nene's search leads her to a mysterious tower......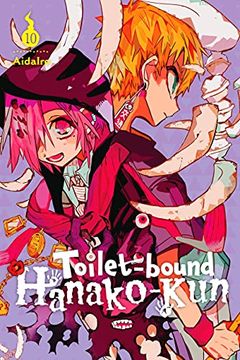 If Nene and Kou want to return to their own world, they have to kill "Amane Yugi" and "Sousuke Mitsuba"-or rather, the versions of them living within the canvas of Number Four's boundary. Faced with that cruel choice, Nene instead proposes a way to escape from this fake world to the boy she can't help but call "Hanako-kun." At the same time, Kou tr...
Toilet-bound Hanako-kun, Vol. 12 by AidaIro
Toilet-bound Hanako-kun, Vol. 13 by AidaIro
Toilet-bound Hanako-kun, Vol. 14 by AidaIro
Toilet-bound Hanako-kun, Vol. 15 by AidaIro