Yona of the Dawn Manga
Yona reels from the shock of witnessing a loved one's murder and having to fight for her life. With Hak's help, she flees the palace and struggles to survive while evading her enemy's forces. But where will this displaced princess go when all the paths before her are uncertain?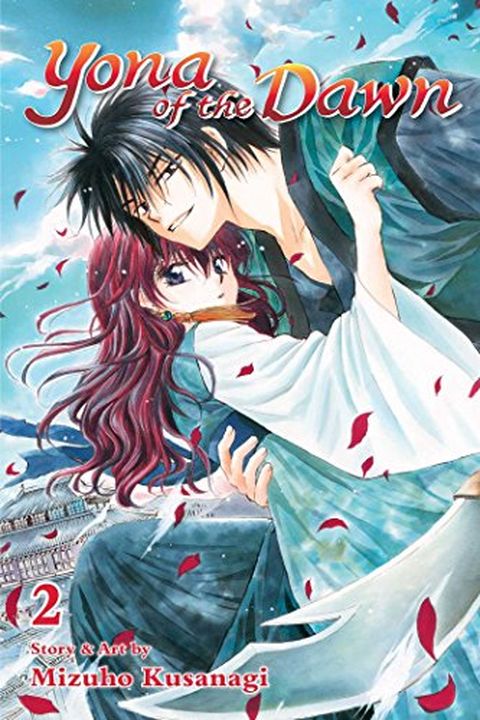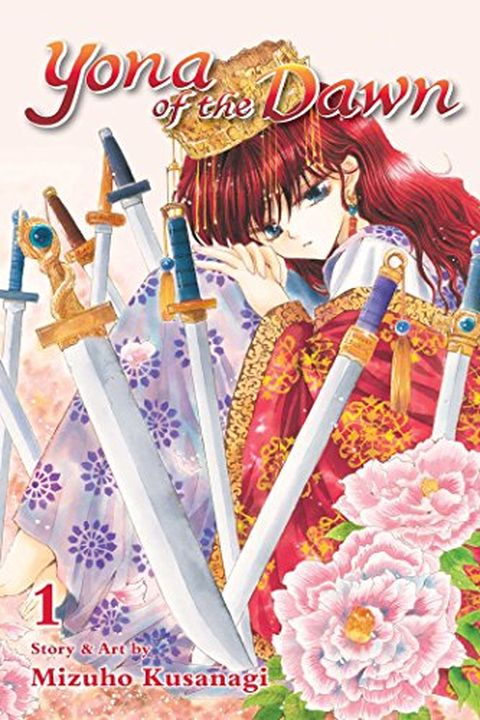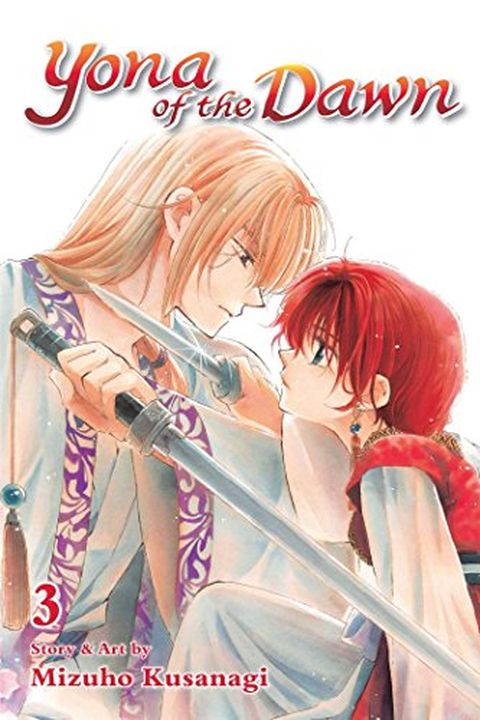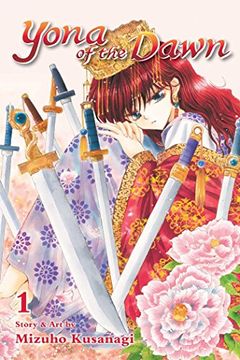 A young princess lives an ideal life until her world turns upside down on her 16th birthday. After witnessing her father's murder, she must fight for her life and flee the palace with the help of her faithful guard. As she struggles to survive and evade her enemies, she must navigate an uncertain path.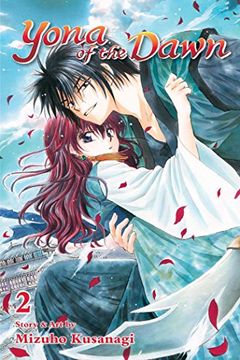 Red-haired princess Yona loses her family and kingdom, and now she must fight for her throne. On the run with her guard Hak, Yona discovers the man she loves, Su-won, may become king. Will she choose to take action? The second volume of this epic manga series will leave readers on the edge of their seats.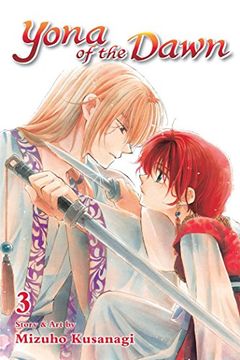 In this manga, a princess loses everything and must fight to regain her throne. Yona and her faithful guard Hak search for a priest who can see the future, and they are nursed back to health by a boy named Yun and his guardian Ik-su. As Yona seeks to protect the lives of those she loves, she must navigate the path that Ik-su has set for her.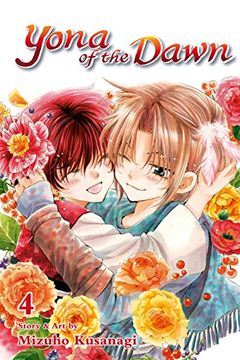 Join Yona and her friends as they search for the Four Legendary Dragon Warriors, encountering Gija, the White Dragon, along the way. But when they struggle to locate the elusive Blue Dragon, disaster strikes. Will they be able to overcome adversity and complete their quest? Find out in this thrilling tale.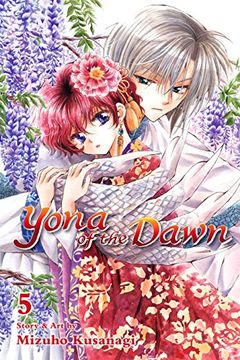 An adventurous tale of brave Yona and her friends who are trapped after an earthquake hits the Village of the Blue Dragon. Read to find out if they manage to escape and if the Blue Dragon joins Yona on her journey. Gija also senses the presence of the Green Dragon, adding to the excitement.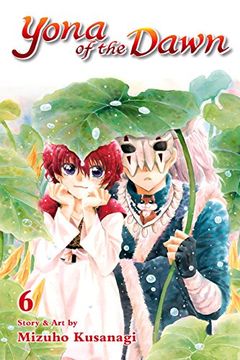 Follow Yona, the protagonist of this manga, as she embarks on a perilous quest to test her courage. In this sixth volume, Yona meets Jaeha, the Green Dragon, who has no desire to join her on her journey. In an effort to convince Jaeha to change his mind, Yona offers to help him and his fellow pirates, leading to a dangerous task to pick the Senju Herb from the cliff face of the Vanishing Cape. Will Yona succeed in her mission?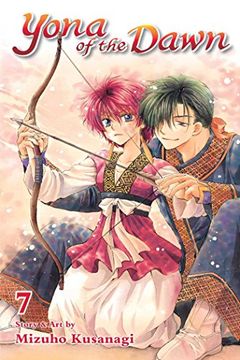 A young princess loses her family and her kingdom and must rise to fight for her throne. In order to free a town from an evil tyrant, she teams up with a group of friends and pirates to infiltrate a human trafficking operation. As enemies close in, she must make a difficult choice.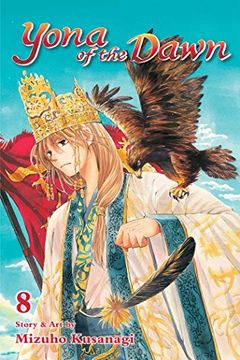 A young princess must fight for her rightful place on the throne after tragedy strikes her family in this captivating manga series. Joined by the Green Dragon, Yona and her group embark on a quest to find the last dragon from the prophecy. However, Su-won's true intentions behind a proposed mock battle and festival remain unclear, adding another layer of intrigue to this thrilling tale.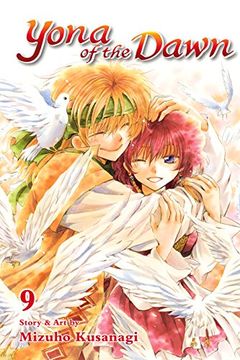 The ninth volume of this thrilling manga series sees Yona and her team journeying to the land of the Fire Tribe, where they confront the effects of oppressive taxation that has left the area facing famine and destitution. Determined to protect the people, Yona and her friends must figure out how to fight back against the government officials causing this destruction. With the Yellow Dragon by their side, the Four Dragons are finally united, and ready to face whatever challenges come their way.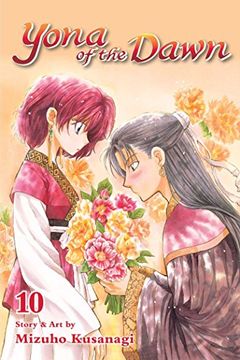 This thrilling manga series follows Princess Yona, who loses her family and kingdom and must fight for her throne. With the help of her friends, including faithful guard Hak, Yona protects Fire Tribe villages from government officials. But when a Fire Tribe chief's son is sent to eliminate the bandits, he discovers Yona is still alive. What will happen when they come face-to-face again? Volume 10 is a must-read for fans of this gripping story.
Yona of the Dawn, Vol. 12 by Mizuho Kusanagi
Yona of the Dawn, Vol. 13 by Mizuho Kusanagi
Yona of the Dawn, Vol. 14 by Mizuho Kusanagi
Yona of the Dawn, Vol. 15 by Mizuho Kusanagi
Yona of the Dawn, Vol. 16 by Mizuho Kusanagi
Yona of the Dawn, Vol. 17 by Mizuho Kusanagi
Yona of the Dawn, Vol. 18 by Mizuho Kusanagi
Yona of the Dawn, Vol. 19 by Mizuho Kusanagi
Yona of the Dawn, Vol. 20 by Mizuho Kusanagi
Yona of the Dawn, Vol. 21 by Mizuho Kusanagi
Yona of the Dawn, Vol. 22 by Mizuho Kusanagi
Yona of the Dawn, Vol. 23 by Mizuho Kusanagi
Yona of the Dawn, Vol. 24 by Mizuho Kusanagi
Yona of the Dawn, Vol. 25 by Mizuho Kusanagi
Yona of the Dawn, Vol. 26 by Mizuho Kusanagi
Yona of the Dawn, Vol. 27 by Mizuho Kusanagi
Yona of the Dawn, Vol. 28 by Mizuho Kusanagi
Yona of the Dawn, Vol. 29 by Mizuho Kusanagi
Yona of the Dawn, Vol. 30 by Mizuho Kusanagi