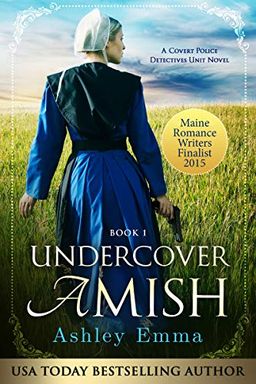 A detective must revisit her former Amish community to solve a murder, while facing her painful past and protecting her old flame. As the body count rises, she must navigate Amish rules and her own emotions to catch the killer. This heart-racing novel portrays the Amish community in a compassionate and thoughtful manner, making it a real page-turner. Don't miss out on this riveting read.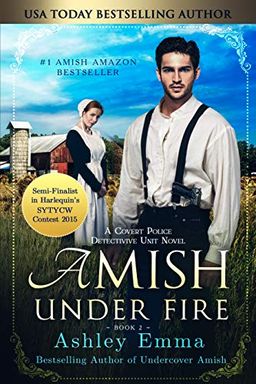 This gripping novel explores the subject of human trafficking and modern-day slavery, as well as the dangerous consequences that can arise from leaving an abusive relationship. After Maria Mast leaves her abusive ex-boyfriend, she thinks she and her son are finally safe. But when someone begins stalking her and seeking revenge, Agent Derek Turner is assigned as her bodyguard. As they go undercover in Maria's former Amish community, Derek is determined to shut down the sex trafficking ring that may have been responsible for his late wife's death. This book is a stand-alone novel, but reading its prequel first may provide the best experience. A portion of this book's profits goes to International Justice Mission to aid in ending human trafficking.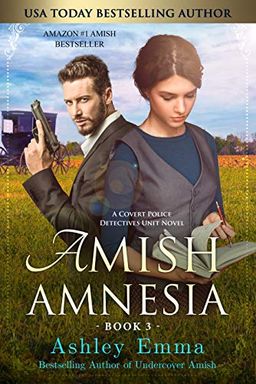 A woman with amnesia wakes up battered and malnourished after being hit by a car. Officer Jefferson Martin vows to protect her from a persistent and dangerous stalker, while helping her regain her memory. As Jane teaches Jefferson about forgiveness and God's love, he begins to open up about his own dark past. But the more he falls for her, the more determined the stalker becomes in his pursuit.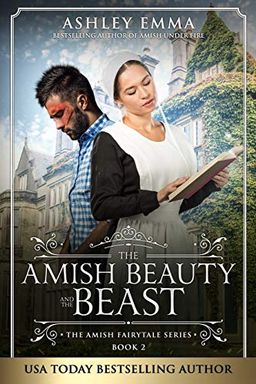 An Amish woman with a passion for books crashes her buggy in front of a mansion belonging to a reclusive military hero with scars both inside and out. As she becomes his housekeeper and caretaker, she wonders what he's hiding in his off-limits office. Can true love conquer all, even the tragedies of the past?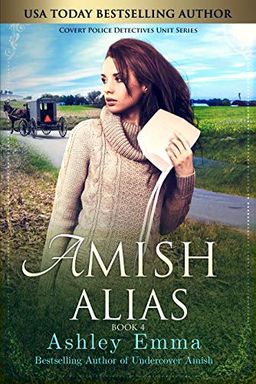 Amish Alias
(2 books in 1, standalone novel) (Covert Police Detectives Unit Series Book 4)
Escape from danger leads sisters to an Amish community, where they hope to find refuge. But secrets from their past threaten to expose them, and they must rely on the protection of their estranged aunt. As they try to blend in with the community, Charlotte falls in love with a handsome farmhand but struggles with a dangerous secret of her own. With someone playing pranks on her and homes being robbed, Charlotte must figure out if it's her abusive ex or someone inside the community who wants her gone. This gripping novel is part of a series but can be read as a standalone. Bonus: includes an exclusive free sequel novelette.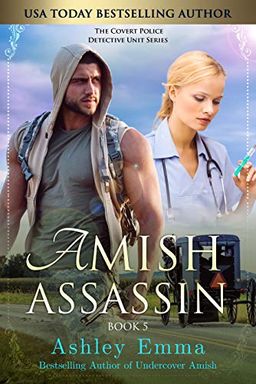 A nurse named Anna Hershberger leaves her Amish community to pursue her passion for helping others. When she helps a stranger with a bullet wound, she finds herself in danger and on the run with him. He claims to be an innocent undercover agent, but can she trust him? Their only safe haven is Anna's former Amish community, but can they trust anyone there? With car chases, danger, and uncertain loyalties, Anna finds herself falling in love with a man she may not be able to trust.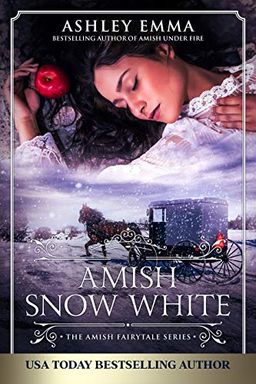 Amish Snow White
Amish Romance (Standalone Novella) (The Amish Fairytale Series Book 1)
A heartbroken Amish man meets an heiress on the run. Can their love break the spell of his grief? When Dominic rescues Adriana from a car wreck in a snowstorm, she pretends to have amnesia to hide her dangerous past. But as they grow closer, she feels increasingly guilty about lying to the family that took her in. Can she trust Dominic with her secret and her niece's safety? A standalone novella in the Amish Fairytale Series.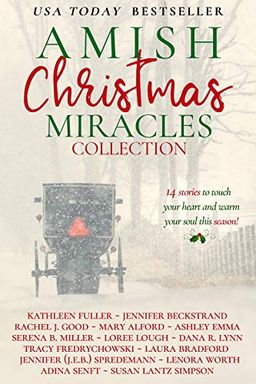 The Amish Author's Christmas
14 Stories to Touch Your Heart and Warm Your Soul This Christmas (Amish Christmas Miracles Collection)
Jennifer Beckstrand, Kathleen Fuller, J.E.B. Spredemann, Dana R. Lynn, Susan Lantz Simpson, Ashley Emma, Lenora Worth, Serena B. Miller, Loree Lough, Rachel J. Good, Laura Bradford, Tracy Fredrychowski, Adina Senft, Mary Alford
-
2021-11-05
Discover the heartwarming story of a writer named Ivy Everwood who finds inspiration in the Amish way of life. Stay with her as she immerses herself in the community and gets to know Ed and Mae's welcoming family. Learn about their traditions, values, and beliefs as Ivy writes her book, and witness her dilemma as she realizes she cannot continue without their consent. This anthology features contributions by thirteen talented authors including Jennifer Beckstrand, Kathleen Fuller, and J.E.B Spredemann, among others.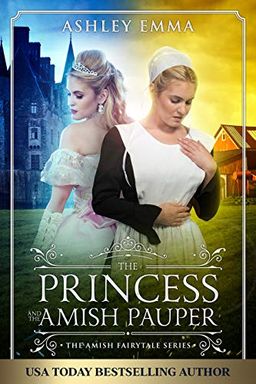 A wealthy heiress from Germany and an Amish baker from Maine, who are identical twins, secretly switch places. Arabella hopes to escape her family's pressure by finding refuge in the Amish community of Unity, Maine. Meanwhile, Damaris desires to travel to Europe, which is against her Amish community's rules. The two sisters agree to temporarily swap lives, so Damaris can go to Germany and Arabella can experience the Amish way of life. But what could go wrong with this plan?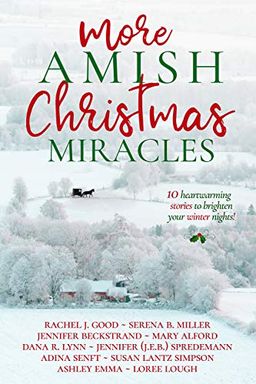 More Amish Christmas Miracles
10 Heartwarming Stories to Brighten Your Winter Nights (Amish Christmas Miracles Collection)
Jennifer Beckstrand, Jennifer Spredemann, Rachel J. Good, Serena B. Miller, Adina Senft, Loree Lough, Dana R. Lynn, Mary Alford, Susan Lantz Simpson, Ashley Emma
-
2021-11-09
Get into the holiday spirit with this collection of heartwarming Christmas stories set in Amish country. From romantic sleigh rides to cozy fireside celebrations, you'll experience the magic of the season and believe in Christmas miracles. Written by USA Today bestselling authors, this collection includes tales of family, forgiveness, and second chances. Discover stories of unexpected gifts, broken hearts finding new love, and the true meaning of Christmas.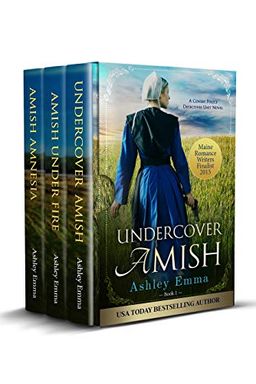 Amish for a Week by Ashley Emma
The Covert Police Detectives Unit 5 Book Series by Ashley Emma
Finding Forgiveness by Ashley Emma
Fearless Author by Ashley Emma
30 Days of Amish Prayers by Ashley Emma, Grace Given
Colors of Love by Peter Thomas
The Author's Journey by Ray Brehm, James B. Archer Jr., Lynn Bryson, Luly Elizondo-Coomer, Jonathan James Cramer, Ashley Emma, Nina Engstrand, Kathleen Rutherford, Carrie Sechel, Jeff Yalden
The Amish Fairytale Series Trilogy by Ashley Emma
The Unfinished Puzzle by Ashley Alice White
Ashley's Amish Adventures by Ashley Emma
Color The Amish by Ashley Emma
Ashley's Amish Adventures by Ashley Emma, Ashley Emma
Legit Work-At-Home-Jobs by Ashley Emma
Color the Amish by Ashley Emma, Ashley Emma
Amish Secret Garden by Ashley Emma