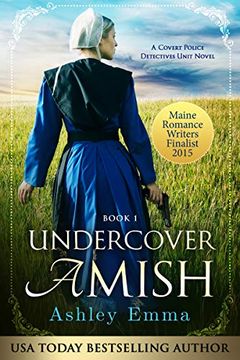 *Buy the paperback and receive the Kindle eBook for free!* Detective Olivia Mast would rather run through gunfire than return to her former Amish community in Unity, Maine, where she killed her abusive husband in self-defense and witnessed her family's murder. She soon finds out that there are even more dark secrets in Unity than the ones from her ...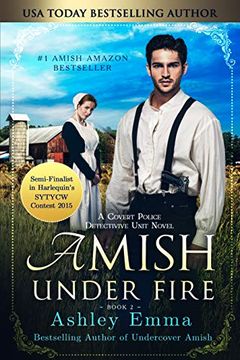 After Maria Mast's abusive ex-boyfriend is arrested for being involved in sex trafficking and modern-day slavery, she thinks that she and her son Carter are finally safe. But the danger has only just begun. Someone begins stalking her, and they want blood and revenge. Agent Derek Turner of Covert Police Detectives Unit is assigned as her bodyguard....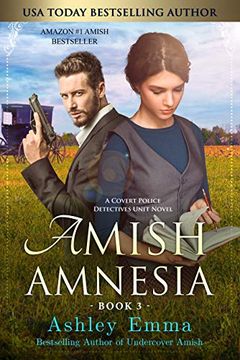 When Officer Jefferson Martin witnesses a young woman being hit by a car near his campsite, all thoughts of vacation vanish as the car speeds off. When the malnourished, battered woman wakes up, she can't remember anything before the accident. They don't know her name, so they call her Jane. When someone breaks into her hospital room and tries to k...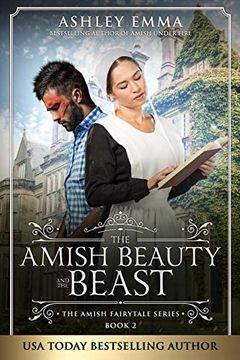 She's an Amish beauty with a love of reading and writing.He's a reclusive, scarred military hero who won't let anyone in.Can true love really be enough?On her way home from the bookstore, Belle's buggy crashes in front of the old mansion that everyone else avoids, of all places.Though she just moved to Unity, Maine, she's already heard the rumors o...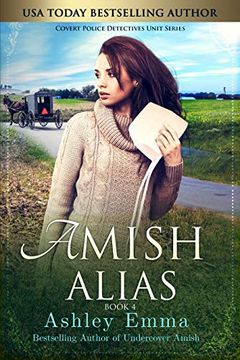 Amish Alias
(2 books in 1, standalone novel) (Covert Police Detectives Unit Series Book 4)
Threatened. Orphaned. On the run. With no one else to turn to, these two terrified sisters can only hope their Amish aunt will take them in. But the quaint Amish community of Unity, Maine, is not as safe as it seems. FREE BONUS: Includes an exclusive free sequel novelette, not available anywhere else: Esther's Amish Secret. After Charlotte Cooper's...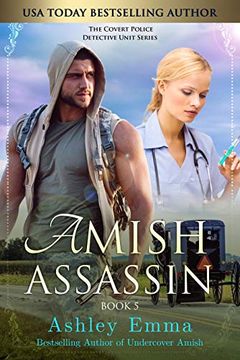 Can Anna trust a handsome stranger with her life? Anna Hershberger left the Amish of Unity, Maine, to become a nurse. Helping people is her passion, and she took an oath to always help, no matter the cost. When she finds a man with a bullet wound begging her to help him without bringing him to the hospital, she has no idea how much doing so will en...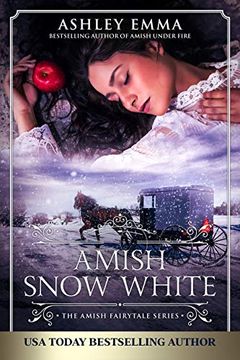 Amish Snow White
Amish Romance (Standalone Novella) (The Amish Fairytale Series Book 1)
"He hired me to cut out your heart and bring it to him." Adriana set her hand on her chest, sickness filling her stomach. "My…heart?""He wants you dead, and he will stop at nothing. You have to go." When she hesitated, the assassin roared, "Go!"*An heiress on the run.A heartbroken Amish man, sleep-walking through life.Can true love's kiss break the...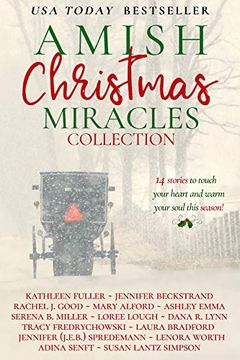 The Amish Author's Christmas
14 Stories to Touch Your Heart and Warm Your Soul This Christmas (Amish Christmas Miracles Collection)
Jennifer Beckstrand, Kathleen Fuller, J.E.B. Spredemann, Dana R. Lynn, Susan Lantz Simpson, Ashley Emma, Lenora Worth, Serena B. Miller, Loree Lough, Rachel J. Good, Laura Bradford, Tracy Fredrychowski, Adina Senft, Mary Alford
-
2021-11-05
This is a story of Ivy Everwood, an author who has a writer's block.Her agent suggests she take a vacation to get inspired.She decides to go to am Amish Community and learn everything about their way of life.She is welcomed to stay in the home of Ed and Mae. They have two daughters Lydia and Laura and a son Isaiah.Ivy starts her book and has a coup...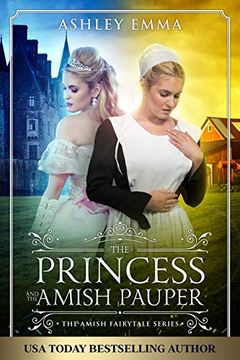 Arabella and Damaris look like identical twins, but their lives couldn't be more different. One is an heiress from Germany who is about to inherit a multi-million-dollar bakery, and one is an Amish baker from Maine....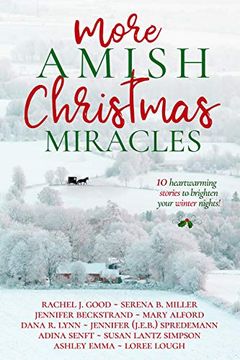 More Amish Christmas Miracles
10 Heartwarming Stories to Brighten Your Winter Nights (Amish Christmas Miracles Collection)
Jennifer Beckstrand, Jennifer Spredemann, Rachel J. Good, Serena B. Miller, Adina Senft, Loree Lough, Dana R. Lynn, Mary Alford, Susan Lantz Simpson, Ashley Emma
-
2021-11-09
Discover more miracles in Amish country! Curl up in front of the fire, wrap yourself in a fluffy blanket, and treat yourself to this collection of romantic Christmas stories by some of your favorite Amish fiction authors. Whether it's a snowy lane in the moonlight, a sleigh ride across the glistening snow, or a cozy Christmas celebration next to a ...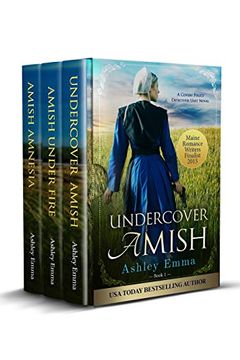 Amish for a Week by Ashley Emma
The Covert Police Detectives Unit 5 Book Series by Ashley Emma
Finding Forgiveness by Ashley Emma
Fearless Author by Ashley Emma
30 Days of Amish Prayers by Ashley Emma, Grace Given
Colors of Love by Peter Thomas
The Author's Journey by Ray Brehm, James B. Archer Jr., Lynn Bryson, Luly Elizondo-Coomer, Jonathan James Cramer, Ashley Emma, Nina Engstrand, Kathleen Rutherford, Carrie Sechel, Jeff Yalden
The Amish Fairytale Series Trilogy by Ashley Emma
The Unfinished Puzzle by Ashley Alice White
Ashley's Amish Adventures by Ashley Emma
Color The Amish by Ashley Emma
Ashley's Amish Adventures by Ashley Emma, Ashley Emma
Legit Work-At-Home-Jobs by Ashley Emma
Color the Amish by Ashley Emma, Ashley Emma
Amish Secret Garden by Ashley Emma