Barry Eisler Books
Barry Eisler spent three years in a covert position with the CIA's Directorate of Operations, then worked as a technology lawyer and startup executive in Silicon Valley and Japan, earning his black belt at the Kodokan International Judo Center along the way. Eisler's bestselling thrillers have won the Barry Award and the Gumshoe Award for Best Thriller of the Year, have been included in numerous "Best Of" lists, and have been translated into nearly twenty languages. Eisler lives in the San Francisco Bay Area and, when he's not writing novels, blogs about torture, civil liberties, and the rule of law.--from the author's websiteSeries:* John Rain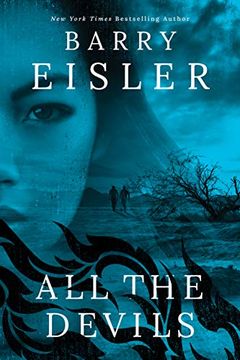 A search for a pair of serial rapists leads Livia Lone down the darkest and most dangerous trail of her life. Ten years ago, the daughter of Homeland Security Investigations agent B. D. Little vanished into thin air. So did seven other girls—the crimes all bearing the same signature characteristics.Now the disappearances have begun again. And Agent...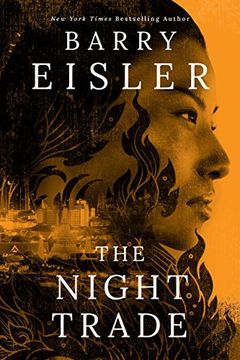 From New York Times bestselling author Barry Eisler…Livia Lone is back.For sex-crimes detective Livia Lone, a position with a government anti-trafficking task force is a chance to return to Thailand to ferret out Rithisak Sorm, the kingpin behind her own childhood ordeal.But after a planned takedown in a nightclub goes violently awry, Livia discove...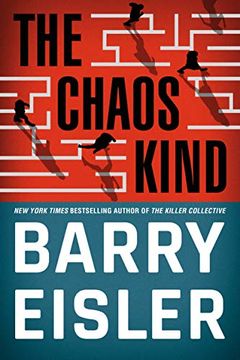 The assassins of Barry Eisler's #1 bestseller The Killer Collective are back—and this time, it's chaos.Assistant US Attorney Alondra Diaz hates traffickers. And she's determined to put one of America's most powerful financiers, Andrew Schrader, in prison forever for his crimes against children.But Schrader has videos implicating some of the most po...
Barry Eisler has been compared to Forsyth, Ludlum, le Carré, Ian Fleming, and Graham Greene. But his latest thriller brings Eisler into a league of his own. Even for an average citizen, a love triangle is dangerous business. For assassin John Rain--"one of the most compelling lead characters in the genre" (USA Today)--it's going to be downright dea...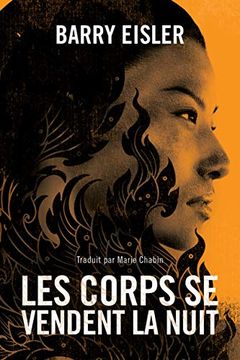 From New York Times bestselling author Barry Eisler…Livia Lone is back....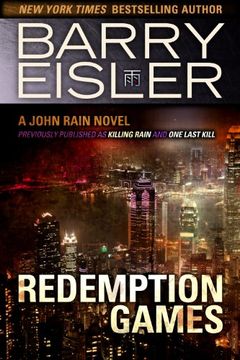 Previously published as Killing Rain and One Last KillAfter nearly dying while taking out a target in Hong Kong, Rain has a new employer, the Mossad, which wants him to fix a "problem" in Manila. He also has a new partner, Dox, whose good-ol'-boy persona masks a sniper as deadly as Rain himself. And he has a new hope: that by using his talents in t...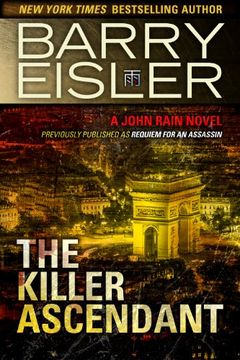 Previously published as Requiem for an AssassinHunted and finally cornered, John Rain faces his deadliest enemy ever: himself.For Rain, "the most charismatic assassin since James Bond" (San Francisco Chronicle), getting out of the life was never going to be easy. But with a new identity in Paris, and the help of his lover, Mossad agent Delilah, he ...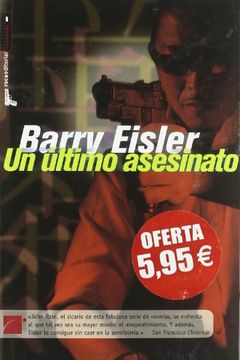 Previously published as Killing Rain and One Last Kill...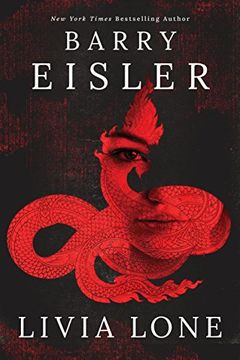 Seattle PD sex-crimes detective Livia Lone knows the monsters she hunts. Sold by her Thai parents along with her little sister, Nason; marooned in America; abused by the men who trafficked them…the only thing that kept Livia alive as a teenager was her determination to find Nason.Livia has never stopped looking. And she copes with her failure to pr...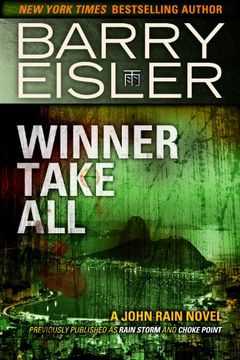 Previously published as Rain Storm and Choke PointJohn Rain has disappeared to Brazil to escape the killing business and the enemies encircling him in Japan. But the CIA isn't willing to lose its premier "natural causes" contract killer, and they force Rain to take on a high-risk assignment: eliminate a ruthless arms dealer operating in Southeast A...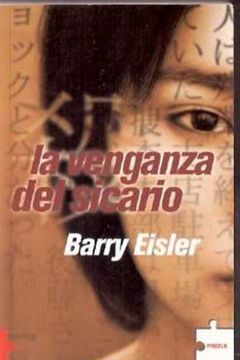 The Detachment by Barry Eisler
Graveyard of Memories by Barry Eisler
A Lonely Resurrection by Barry Eisler
Hard Rain (In Japanese) by Barry Eisler
The Killer Collective by Barry Eisler
Facing Violence by Rory Miller
The Khmer Kill by Barry Eisler
Inside Out by Barry Eisler
London Twist by Barry Eisler
Das Killer-Kollektiv by Barry Eisler
La compagnia degli assassini by Barry Eisler
Be the Monkey by J. A. Konrath, Barry Eisler
Campfire Tales From Hell by Clint Overland, Dr Drew Anderson, Lawrence Kane, Terry Trahan, Alain Burrese, Wim Demeere, Barry Eisler, Marc MacYoung
The Newbie's Guide to Publishing by J.A. Konrath, Jack Kilborn
Viejos demonios (La detective Livia Lone nº 3) by Barry Eisler
The God's Eye View by Barry Eisler
Fault Line & Inside Out by Barry Eisler
The Ass Is A Poor Receptacle For The Head by Barry Eisler
Crimespree Magazine #3 and 4 by Ken Bruen, Reed Farrel Coleman, Barry Eisler, Ray Banks, Rick Mofina, Scott Phillips, Jason Starr, Max Allan Collins, Vicki Hendricks, S.J. Rozan
A Clean Kill in Tokyo by Barry Eisler
Fault Line by Barry Eisler
Paris Is A Bitch (John Rain, #6.5) by Barry Eisler
2 by William Gibson, Yoko Ono, Barry Eisler, Jake Adelstein, The quakebook community
For Your Eyes Only by Ian Fleming
The Lost Coast by Barry Eisler
Rain Fall / Chesapeake Blue / Black Ice / Danger Zone (Reader's Digest Select Editions) by Shirley Palmer Matt Dickinson Nora Roberts Barry Eisler
Crimespree Magazine #11 and 12 by CJ Box, JA Konrath, John Connolly, Reed Farrel Coleman, Anthony Neil Smith, SJ Rozan, Barry Eisler, Michael Lister
Crimespree Magazine #7 and 8 by J.A. Konrath, Michael Connelly, William Kent Krueger, Blake Crouch, Trey R. Barker, Reed Farrel Coleman, Robert Randisi, Barry Eisler