Best Fiction Books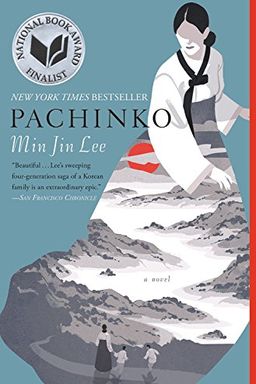 Experience a breathtaking journey of love, sacrifice, ambition, and loyalty in this novel. Set in the early 1900s, follow Sunja, a young girl who falls for a wealthy stranger and becomes pregnant. Deciding to marry a gentle sickly minister instead, Sunja's decision sets off a dramatic saga that spans generations. With complex and passionate characters, this novel takes you on a journey through bustling markets, the halls of prestigious universities, and the criminal underworld. Richly told and profoundly moving, this is a tale of strong women, devoted siblings, and fathers struggling with moral crisis against the backdrop of history.
Explore a unique and captivating world in this bestselling science fiction novel, now available in a deluxe hardcover edition. Set on the harsh desert planet Arrakis, the story follows the young Paul Atreides as he navigates a treacherous political landscape where the only valuable resource is a coveted drug called "spice." As Paul's family is betrayed and destroyed, he embarks on a journey that will lead him to a destiny beyond his wildest dreams. With a stunning blend of adventure, mysticism, and politics, Dune is a triumph of the imagination and a true masterpiece of science fiction.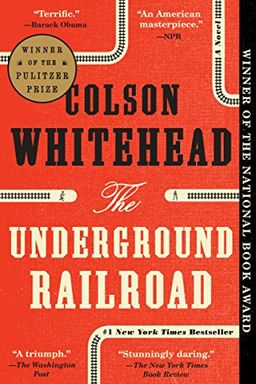 Follow Cora's journey through the Underground Railroad, a secret network of actual tracks and tunnels beneath Southern soil. As she flees from state to state, she encounters iterations of her own world at each stop. Colson Whitehead's book is a harrowing tale of one woman's escape from the horrors of bondage while weaving in the saga of our nation from the brutal abduction of Africans to the unfulfilled promises of the present day. Winner of the Pulitzer Prize and National Book Award, this powerful meditation on history is not to be missed.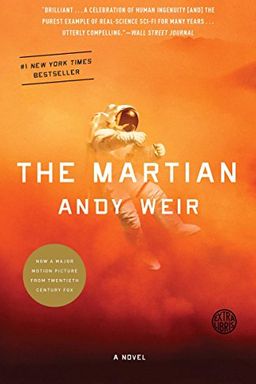 Survival on Mars becomes a matter of wit and resourcefulness for astronaut Mark Watney, as he battles against a hostile environment and dwindling supplies. Abandoned by his crew and with no way to contact Earth, Watney must rely on his engineering skills and sense of humor to outwit the odds stacked against him. Will he make it back home alive?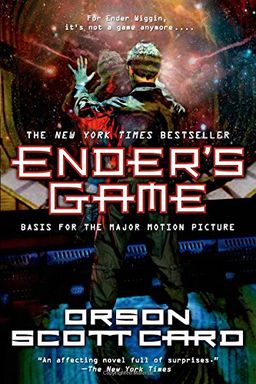 Child prodigy Ender Wiggin has spent his entire life training for one purpose: to save humanity from an impending alien invasion. But the pressure and isolation of Battle School, where he is taught to be a tactical and strategic mastermind, may be taking its toll on him. Can Ender lead Earth's military to victory in a real-life battle against the enemy? This bestselling sci-fi novel is now a major motion picture event, starring Asa Butterfield, Harrison Ford, and Ben Kingsley.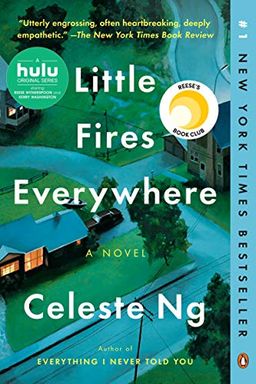 A captivating tale set in a planned suburb where a seemingly perfect family, the Richardsons, lives by strict rules. However, when an enigmatic artist and single mother, Mia Warren, and her daughter Pearl move in, their mysterious past and disregard for the status quo endangers the town's careful order. Secrets are uncovered and a custody battle ensues, tearing the community apart. Little Fires Everywhere explores the weight of secrets, the nature of art and identity, and the ferocious pull of motherhood - all while demonstrating the danger of following the rules too closely.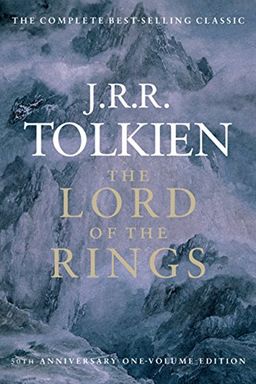 Embark on a perilous quest with hobbit Frodo and his companions as they journey across Middle-earth to destroy the powerful One Ring, which threatens to fall into the hands of the evil Dark Lord, Sauron. Follow the journey of the Fellowship of the Ring, made up of a wizard, hobbits, dwarves, elves, and soldiers, as they battle through forests, mountains, and dark towers to save their world. Discover the epic tale of good versus evil, courage, friendship, and sacrifice in this timeless classic.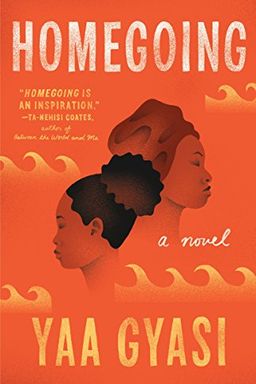 Discover the sweeping and emotionally powerful story of two half-sisters born in 18th-century Ghana, whose destinies diverge as one is married to an Englishman and lives in luxury while the other is sold into slavery and shipped off to America. Homegoing follows the families of both sisters through generations, capturing with stunning immediacy the impact of historical forces on their lives. From the slave trade and British colonization to the Civil War and Great Migration, this exquisite novel by a major new voice in contemporary fiction is not to be missed.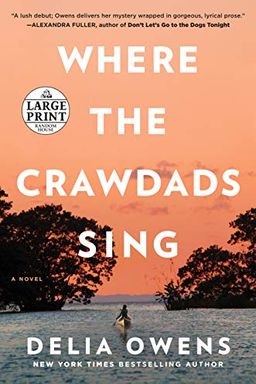 This captivating novel follows a young woman living in the wilds of North Carolina, known as the "Marsh Girl," who must navigate isolation and rumors from the townspeople. When a local man is found dead, she becomes a suspect, but her true story is one of survival and natural instinct. As she yearns for human connection, two young men become drawn to her wild beauty, but tragedy threatens to shatter her world.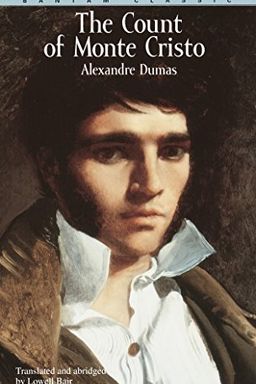 Experience the thrilling tale of Edmond Dantès, a dashing young hero who is betrayed by his enemies and thrown into a secret dungeon. Trapped in a dank prison cell for years, he miraculously escapes and seeks revenge. Set against the turbulent years of the Napoleonic era, this widely read romantic novel by Alexandre Dumas paints a dazzling, exuberant vision of France that has become immortal. Abridged by Lowell Blair for an engaging and concise read.
Ready Player One by Ernest Cline
The Hitchhiker's Guide to the Galaxy by Douglas Adams
The Testaments by Margaret Atwood
Foundation by Isaac-Asimov
The Three-Body Problem by Cixin Liu
Recursion by Blake Crouch
The Left Hand of Darkness by Ursula K. le Guin
Snow Crash by Neal Stephenson
Sing, Unburied, Sing by Jesmyn Ward
Washington Black by Esi Edugyan
Brave New World by Aldous Huxley
Ancillary Justice by Ann Leckie
Drive Your Plow Over the Bones of the Dead by Olga Tokarczuk
Fruit of the Drunken Tree by Ingrid Rojas Contreras
Lost Children Archive by Valeria Luiselli
Harry Potter And The Sorcerer's Stone by J. K. Rowling
The Book Thief by Markus Zusak
East of Eden by John Steinbeck
The Brothers Karamazov by Fyodor Dostoevsky
A Gentleman in Moscow by Amor Towles
The Master and Margarita by Mikhail Bulgakov
The Pillars of the Earth by Ken Follett
Kite Runner by Khaled Hosseini
Kindred by Octavia E. Butler
The Nickel Boys by Colson Whitehead
The Great Believers by Rebecca Makkai
Pride and Prejudice by Jane Austen
Gideon the Ninth by Tamsyn Muir
Crime and Punishment by Fyodor Dostoevsky
Friday Black by Nana Kwame Adjei-Brenyah
War and Peace by Leo Tolstoy
The Poppy War by R. F Kuang
A Memory Called Empire by Arkady Martine
Jane Eyre by Charlotte Brontë
One Hundred Years of Solitude by Gabriel Garcia Marquez
The Handmaid's Tale by Margaret Atwood
The Name of the Rose by Umberto Eco
What It Means When a Man Falls from the Sky by Lesley Nneka Arimah
Anna Karenina by Leo Tolstoy
The Three Musketeers by Alexandre Dumas
Jurassic Park by Michael Crichton
Wanderers by Chuck Wendig
Altered Carbon by Richard Morgan
Freshwater by Akwaeke Emezi
Alias Grace by Margaret Atwood
Peter Pan by J. M. Barrie
Hamlet by William Shakespeare
Fingersmith by Sarah Waters
There There by Tommy Orange
The Sonnets by William Shakespeare
Olga Dies Dreaming by Xochitl Gonzalez
The Largesse of the Sea Maiden by Denis Johnson
This Is How You Lose the Time War by Amal el-Mohtar
An American Marriage by Tayari Jones
A Brief History of Seven Killings by Marlon James
Her Body and Other Parties by Carmen Maria Machado
Another Brooklyn by Jacqueline Woodson
To Paradise by Hanya Yanagihara
Empress of Forever by Max Gladstone
Ancestral Night by Elizabeth Bear
The Future of Another Timeline by Annalee Newitz
Motherhood by Sheila Heti
If You Leave Me by Crystal Hana Kim
The Golden State by Lydia Kiesling
City in the Middle of the Night by Anders
Pond by Claire-Louise Bennett
Frankissstein by Jeanette Winterson