Paul Graham
Recommended Books
Paul Graham is an English-born American computer scientist, entrepreneur, venture capitalist, author, and essayist. He is best known for his work on Lisp, his former startup Viaweb, co-founding the influential startup accelerator and seed capital firm Y Combinator, his blog, and Hacker News
Sort by
Latest Recommendations First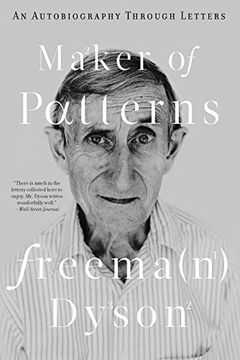 Freeman Dyson's Maker of Patterns is a wonderful book. Books of letters aren't usually very good, but this is as good as an autobiography, if not better. And of a very interesting man.     
–
source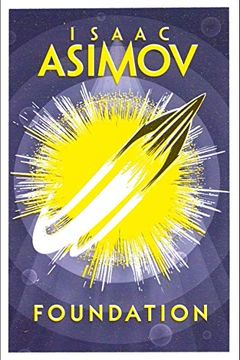 In a dying Galactic Empire, only Hari Seldon can see the dark age ahead. To preserve knowledge and humanity, he gathers the best minds on a bleak planet to create the Foundation. But they are soon at the mercy of corrupt warlords, facing an agonizing choice between submission or destruction.
I wish I could get as excited about anything I read now as I used to get about science fiction novels when I was 15. Books like The Moon is Harsh Mistress and Foundation used to take over my brain completely. It was like living in the future.     
–
source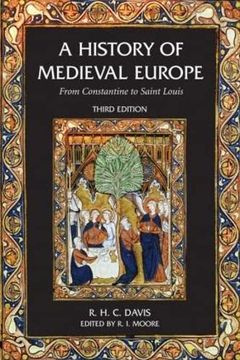 This classic work provides a comprehensive account of medieval Europe, making it an essential resource for undergraduate and 'A' level students. The third edition is updated with the latest research and diverse viewpoints, with each original chapter concluding with a 'new directions and developments' section by an expert in the field. Perfect for both those new to medieval history and those seeking to specialize in the subject.
If you could only read one book on medieval history, R. H. C. Davis's History of Medieval Europe might be the best choice. Used copies are much cheaper, and probably better printed too, so I recommend buying it used.     
–
source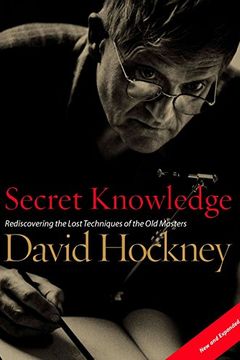 Discover the shocking truth about how the Old Masters created their masterpieces in Secret Knowledge. Artist David Hockney's extensive research reveals that hyperrealists like Caravaggio and da Vinci actually used optics and lenses to achieve their highly detailed paintings. Hockney's passionate and straightforward analysis is accompanied by hundreds of reproductions of famous works, along with his own photographs and drawings. Experience a mind-bending journey of discovery that will forever change the way you view art and the world around you.
@CountryOTBlind @Liv_Boeree Yes, interesting book.     
–
source
Explore the causes of one of the bloodiest conflicts of the 20th century with a classic of modern history. Controversial for its thesis that Hitler had no thorough plan, this extensive examination of international politics and foreign policy is a groundbreaking work by influential British historian A.J.P. Taylor. With clear, relatable prose, Taylor depicts the diplomatic mistakes from both the Allied and Axis powers that led to the outbreak of World War II. Discover why The Observer called The Origins of the Second World War "an almost faultless masterpiece."
@antoinenivard @MccartneyLes @asymco If you want a more authoritative source than a Wikipedia article, I recommend this excellent book on the subject:     
–
source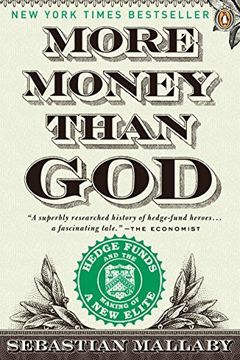 More Money Than God
Hedge Funds and the Making of a New Elite (Council on Foreign Relations Books (Penguin Press))
Experience a thrilling journey through the history of hedge funds, from their beginnings in the 1960s to their critical role in the 2007-2009 financial crisis. Powerful, wealthy, and potentially dangerous, the hedge fund industry has cracked the mysteries of beating the market and earned fortunes in the process. Discover the inside story of this fascinating corner of capitalism, complete with larger-than-life characters and dramatic tales, in a definitive history written by esteemed financial writer Sebastian Mallaby.
I've now read about half this book, and it's really good. He really got into the details of how hedge funds work and how they evolved. It's hard to imagine anyone will ever write a better book on the subject.     
–
source
This book explores why the Industrial Revolution happened in Britain and not elsewhere in Europe or Asia. Author Robert C. Allen argues that it was a response to the global economy of the seventeenth and eighteenth centuries. With high wages and cheap energy, the breakthrough technologies of the revolution were uniquely profitable to invent and use in Britain. As the cost of these technologies decreased in the 19th century, industrialization spread around the world.
Since it's World Book Day, here are some of the best books I've read recently: I Want to be a Mathematician, by Paul Halmos Barbarian Days, by William Finnegan From Galileo to Newton, by Rupert Hall The British Industrial Revolution in Global Perspective, by Robert Allen     
–
source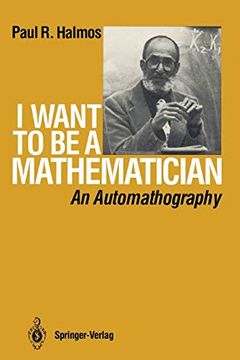 Discover the key ingredients for success in mathematics with this fascinating addition to the world of math culture. Written in a personal, honest, and reflective way, this book delves into the essential qualities needed for a successful career in mathematics, including talent, single-mindedness, a sense of humor, and a deep love for the subject. Don't miss out on this insightful document for the history and sociology of science!
Since it's World Book Day, here are some of the best books I've read recently: I Want to be a Mathematician, by Paul Halmos Barbarian Days, by William Finnegan From Galileo to Newton, by Rupert Hall The British Industrial Revolution in Global Perspective, by Robert Allen     
–
source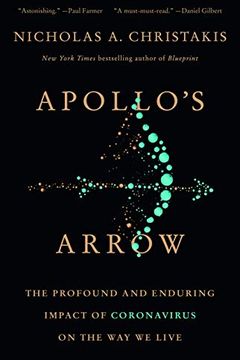 Apollo's Arrow
The Profound and Enduring Impact of Coronavirus on the Way We Live
"Unravel the science behind the COVID-19 pandemic and its impact on our lives with this thought-provoking must-read for 2021. Apollo's Arrow presents a captivating analysis of the virus as it infiltrated American society in 2020 and the future implications of its aftermath. Author Nicholas A. Christakis expertly weaves in historical epidemics, contemporary research, and interdisciplinary insights to shed light on the collective experience of human existence during a time of plague. Discover how this pandemic has divided our society and also revealed opportunities for cooperation in a startlingly new way. With vivid examples and bold arguments, Apollo's Arrow offers a unique perspective on the intersection of science, medicine, genetics, data science, sociology, and epidemiology."
I've just been reading Nicholas Christakis's book about the coronavirus, Apollo's Arrow, and it's a rare combination of broad historical panorama and all-too-topical bestseller. There are interesting insights on every page.     
–
source
Discover the pivotal stage in the history of science between Galileo's astronomical findings and Newton's mathematical achievements. This book traces the revolution in physics during the century spanning 1630-1720, highlighting the work of Huygens, Leeuwenhoek, Boyle, Descartes, and others. With 35 illustrations, explore the transition that led to Newton's vastly influential contributions to science.
From its title and the fact that it's part of series, Rupert Hall's _From Galileo to Newton_ sounds like it would be a boring survey, but actually it's one of the best books I've read on the history of science.     
–
source
Moab Is My Washpot by Stephen Fry
The Startup Way by Eric Ries
Barbarian Days by William Finnegan
To Explain the World by Steven Weinberg
An Autobiography by Anthony Trollope
Lives of the Artists by Giorgio Vasari
A Story Lately Told by Anjelica Huston
The Launch Pad by Randall Stross
Land of Promise by Michael Lind
Very Good, Jeeves by P. G. Wodehouse
Selfish Reasons to Have More Kids by Bryan Caplan
In The Plex by Steven Levy
Wing Leader by J. E. Johnson
The Government of the Tongue by Richard Allestree
The Fry Chronicles by Stephen Fry
The Golden Trade of the Moors by E. W. Bovill
Memoirs or Chronicle of The Fourth Crusade and The Conquest of Constantinople by De Geoffrey Villehardouin
Founders at Work by Jessica Livingston
The Old Way by Elizabeth Marshall Thomas
An Autobiography of Anthony Trollope by Anthony Trollope
Moorish Spain by Richard Fletcher
My Forty Years with Ford by Charles E Sorensen
The Lord of the Rings by J. R. R. Tolkien
The Complete Calvin and Hobbes by Bill Watterson
The Moon Is a Harsh Mistress by Robert A. Heinlein
Carbonel by Barbara Sleigh
My Family and Other Animals by Gerald Durrell
Wheels for the World by Douglas Brinkley
Benjamin Franklin by Walter Isaacson
To Conquer the Air by James Tobin
The Autobiography of Benjamin Franklin by Benjamin Franklin
Space Settlements by N. A. S. A.
Clocks and Culture by Carlo M. Cipolla
Grain-Mills and Flour in Classical Antiquity by L. A. Moritz
The Hobbit by J. R. R. Tolkien
Euclid's Elements by Euclid
Mohammed and Charlemagne by Henri Pirenne
The Oxford History of Britain by Peter Salway
The Kings Depart by Richard M Watt
Marriage by Susan Ferrier
The Soul of A New Machine by Tracy Kidder
The Ancient City by Peter Connolly
Confessions by Jean-Jacques Rousseau
A Sense of Where You Are by John McPhee
Richard Feynman by John Gribbin
How to Win Friends and Influence People by Dale Carnegie
Why the Allies Won by Richard Overy
Diocletian and the Roman Recovery by Stephen Williams
Structure and Interpretation of Computer Programs by Harold Abelson
The Complete Novels of Jane Austen by Jane Austen
The Mythical Man-Month by Frederick P. Brooks Jr.
Making of Europe by Robert Bartlett
Life in the English Country House by Mark Girouard
Hard Drive by James Wallace
How to Be Topp by Ronald Searle
Towns, Villages and Countryside of Celtic Europe by Francoise Audouze
A Mathematician's Apology by G. H. Hardy
The Man Who Knew Infinity by Robert Kanigel
The Copernican Revolution by Thomas S. Kuhn
Mathematician's Delight by W. W. Sawyer
The Quest for El Cid by Richard Fletcher
The Fall of Constantinople 1453 by Steven Runciman
With the Old Breed by E. B. Sledge
Flying Start by Hugh Dundas
Kelly by Clarence L. "Kelly" Johnson
The Harmless People by Elizabeth Marshall Thomas
Guns, Sails, and Empires by Caro M. Cipolla
The Complete Sherlock Holmes by Arthur Conan Doyle
The Original Illustrated 'Strand' Sherlock Holmes by Arthur Conan Doyle
The New Penguin Atlas of Ancient History by Colin McEvedy
Memoirs of My Life and Writings by Edward Gibbon
The World We Have Lost by Peter Laslett
The Gallic Wars by Julius Caesar
Fillets of Plaice by Gerald Durrell
Sea Flight by Hugh Popham
Albert Einstein by Banesh (With the Collaboration of Helen Dukas) Hoffmann
The German Generals Talk by Basil H. Liddell Hart
Maisy Mouse Collection 10 Books Set Series 2 Lucy Cousins Early Learner Children by Lucy Cousins
Civilisation by Kenneth Clark
The Extension of Man by J. D. Bernal
The Double Helix by James D. Watson
Medieval Technology and Social Change by Lynn White
Small Wonder by Walter Henry Nelson
The Art of War in the Middle Ages by Charles Oman
A History of Rome from its Origins to 529 A.D. as told by the Roman Historians by Moses Hadas
The Black Riders by Violet Needham