Sort by
Latest Recommendations First
This thrilling book follows two time-traveling agents from warring futures who begin exchanging letters and fall in love. But the discovery of their bond could mean death for both of them. Co-written by two beloved sci-fi authors, This Is How You Lose the Time War is an epic love story that spans time and space.
I haven't read the bottom book, but the top three are all INCREDIBLE.     
–
source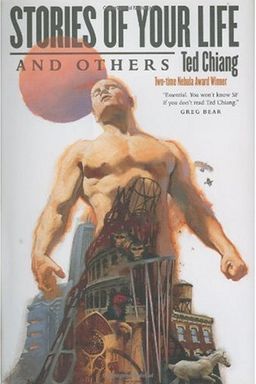 Explore mind-bending questions about everything from fundamental mathematics to language and religion in this collection of award-winning science fiction stories. Written by a highly decorated and talented young author, these tales will expand your understanding of the world and leave you pondering the limits of human knowledge.
I haven't read the bottom book, but the top three are all INCREDIBLE.     
–
source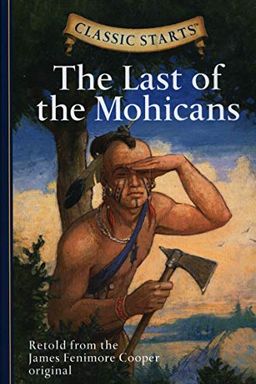 Embark on an adventure of betrayal, survival and friendship as two British officer's daughters and their soldiers fight to stay alive during the French and Indian War. With the help of a skilled forest tracker and his two allies, they battle against a treacherous Native American scout to make it back home.
I loved the movie, but I loved the book 10x more.     
–
source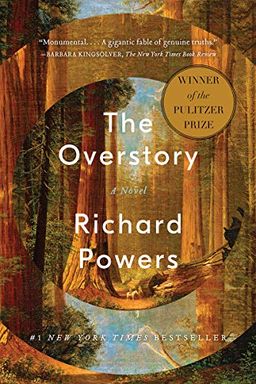 Discover a world unseen by human eyes in this stunning, passionate work of activism and resistance. Richard Powers's twelfth novel weaves together interlocking fables spanning centuries and continents, from antebellum New York to the Timber Wars of the Pacific Northwest. Immerse yourself in this breathtaking paean to the natural world and follow the journey of a few individuals who learn to see the invisible forces at play in our world, as they become entangled in a catastrophic unfolding. A New York Times Bestseller.
NEW blog post is up! Richard Powers' The Overstory, winner of the Pulitzer Prize for Fiction, is an incredible book. It's beautiful and brutal, poetic and therapeutic. (1/4) 👇     
–
source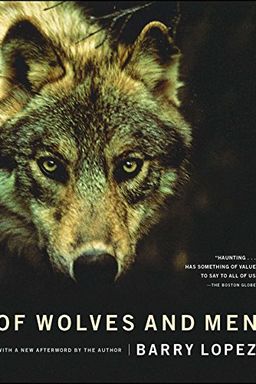 Discover the complex and evolving relationship between humans and wolves in this classic exploration of the wolf's role in our thoughts about wild creatures. With extensive personal experience and research, the author draws upon literature, history, science, and mythology to create a compelling portrait of the wolf both as a real animal and as imagined by different kinds of people including Native Americans, scientists, and Eskimo hunters. With charm and elegance, Of Wolves and Men celebrates the wolf and dispels myths that have enabled the Western mind to demonize them, allowing us to understand how this remarkable animal has become so deeply ingrained in the human heart.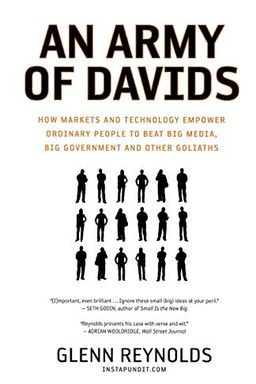 An Army of Davids
How Markets and Technology Empower Ordinary People to Beat Big Media, Big Government, and Other Goliaths
"Army of Davids" by Glenn Reynolds is a must-read for those intrigued by the power of technology, showing how ordinary people have become Davids against large entities. Reynolds explores how everyday citizens can impact industries such as arts, entertainment, politics, and more. With endorsements from prominent figures such as Michael Barone and Arianna Huffington, this book is a compelling read on how technology can empower everyday individuals, ushering in a new world of power balance.
@scottbelsky Already the title of a very on-point book by Glenn Reynolds (@glennhreynolds)!     
–
source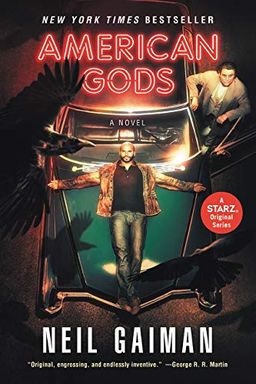 Discover a thrilling tale of a man's journey to start a new life with his loved one after being locked away for three years. But tragedy strikes, forcing him to accept a job from an enigmatic man named Mr. Wednesday. Soon, he finds himself in the middle of an epic war for the soul of America. Don't miss out on this suspenseful and captivating read.
@schenkcc I read it long ago but LOVED the book.     
–
source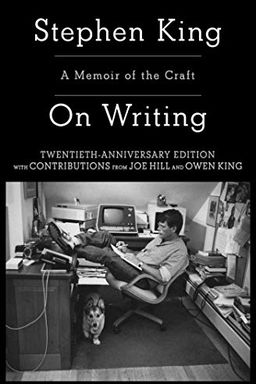 Learn from one of the bestselling authors of all time in this revealing and practical master class. Part memoir, part guide, On Writing shares Stephen King's experiences, habits, and convictions that shaped his work. With advice grounded in vivid memories from childhood to near-fatal accident, this book is perfect for any aspiring writer or fan of a great story.
@TimMaurer Great book!     
–
source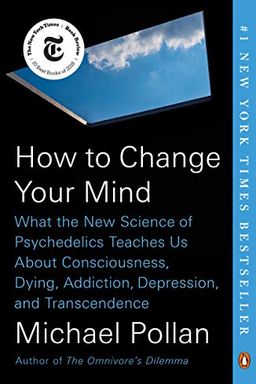 How to Change Your Mind
What the New Science of Psychedelics Teaches Us About Consciousness, Dying, Addiction, Depression, and Transcendence
Explore the use of psychedelic drugs for treating conditions like depression, addiction, and anxiety in this brilliant and brave investigation. Join Michael Pollan on a personal journey into altered states of consciousness and the thriving underground community of psychedelic therapists. Discover the truth about these mysterious drugs and their potential to transform our understanding of the mind, the self, and our place in the world. A unique blend of science, memoir, travel writing, history, and medicine, this book is a triumph of participatory journalism and a gripping account of a journey to an exciting and unexpected new frontier.
One of my favorite books of the last five years.     
–
source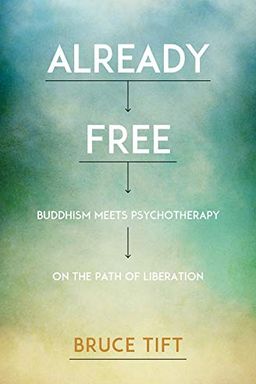 Already Free
Buddhism Meets Psychotherapy on the Path of Liberation
Discover the fascinating dialogue between psychology and Buddhism in Already Free. Author Bruce Tift explores how both offer unique ways to achieve freedom from suffering, providing insights for connecting with authentic experiences, releasing harmful behaviors, enhancing relationships, and more. By combining Western and Eastern approaches, Tift shows how we can open ourselves to all of life's richness and disturbances.
The book "Awareness" by Anthony de Mello and another book called "Already Free"     
–
source
The Ride of a Lifetime by Robert Iger
Consciousness Medicine by Françoise Bourzat
"Surely You're Joking, Mr. Feynman!" by Richard P. Feynman
I Wrote This Book Because I Love You by Tim Kreider
Play for a Living by Charlie Hoehn
The Moth Presents All These Wonders by Catherine Burns
Joy on Demand by Chade-Meng Tan
Tribe by Sebastian Junger
Night Sky with Exit Wounds by Ocean Vuong
Extreme Ownership by Jocko Willink
The Art of Memoir by Mary Karr
The Art of Asking by Amanda Palmer
Hansel and Gretel Oversized Deluxe Edition by Neil Gaiman
The Obstacle Is the Way by Ryan Holiday
Play It Away by Charlie Hoehn
Happy Money by Elizabeth Dunn
We Learn Nothing by Tim Kreider
The Power of Habit by Charles Duhigg
Fahrenheit 451 by Ray Bradbury
Level 3 by Pearson Education
One Simple Idea by Stephen Key
More Money Than God by Sebastian Mallaby
Delivering Happiness by Tony Hsieh
Liar's Poker by Michael Lewis
The Prophet by Kahlil Gibran
Checklist Manifesto by Atul Gawande
Emergency by Neil Strauss
The Graveyard Book by Neil Gaiman
Biography of the Dollar by Craig Karmin
Brief Wondrous Life Of Oscar Wao by Junot Diaz
On Grief and Grieving by Elisabeth Kübler-Ross
A Walk in the Woods by Bill Bryson
The Smartest Investment Book You'll Ever Read by Daniel R. Solin
Little, Big by John Crowley
On Writing Well by William Zinsser
Getting Real by Jason Fried
Save The Cat! The Last Book on Screenwriting You'll Ever Need by Blake Snyder
Blue Ocean Strategy by W. Chan Kim
The Hitchhiker's Guide to the Galaxy by Douglas Adams
Radical Acceptance by Tara Brach
How To Stop Worrying And Start Living by Dale Carnegie
Ender's Game by Orson Scott Card
Letters from a Stoic by Lucius Annaeus Seneca
Benjamin Franklin by Walter Isaacson
Vagabonding by Rolf Potts
The Art of Spirited Away by Hayao Miyazaki
Letters to a Young Poet by Rainer Maria Rilke
Travels with Charley in Search of America by John Steinbeck
Simple & Direct by Jacques Barzun
Plants of the Gods by Richard Evans Schultes
Secrets of Power Negotiating by Roger Dawson
Six Thinking Hats by Edward de Bono
Motherless Brooklyn by Jonathan Lethem
Zorba the Greek by Nikos Kazantzakis
The Book of Laughter and Forgetting by Milan Kundera
The Artist's Way Morning Pages Journal by Julia Cameron
The Lessons of History by Will Durant
The Neverending Story by Michael Ende
High Fidelity by Nick Hornby
How to Make Millions with Your Ideas by Dan S. Kennedy
Bird by Bird by Anne Lamott
Musashi by Eiji Yoshikawa
The E-Myth Revisited by Michael E. Gerber
The 22 Immutable Laws of Marketing by Al Ries
Getting Past No by William Ury
Awareness by Anthony de Mello
Getting to Yes by Roger Fisher
Stranger in a Strange Land by Robert A. Heinlein
The Magic of Thinking Big by David J Schwartz
Levels of the Game by John McPhee
The Healing Journey by Claudio Naranjo