Best Environment Books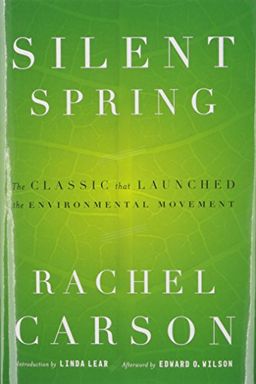 This influential book was published in 1962 and sparked a movement to protect the environment. Written by Rachel Carson, it exposes the harmful effects of DDT and led to changes in laws regarding our air, land, and water. Carson's powerful words and concern for the future of our planet launched the environmental movement, making it a landmark book of the twentieth century.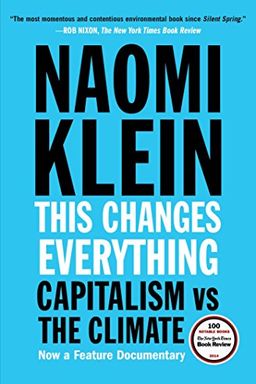 Explore the truth about global warming: it's not about carbon, it's about capitalism. In her thought-provoking book, the author exposes the myths that obscure the climate debate and shows how we can transform our economic system to build a better world. Learn how we can break free from the addiction to profit and growth and successfully transition away from fossil fuels. This Changes Everything is a call to action for worldwide change that will redefine our era.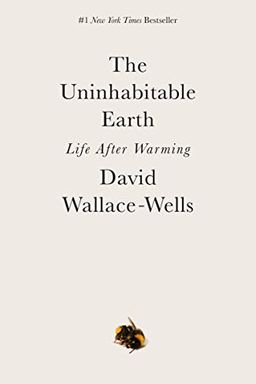 This must-read #1 New York Times bestseller delves into the potential horrors of global warming beyond just rising sea levels. The Uninhabitable Earth offers a powerful travelogue of the near future and a thought-provoking meditation on how it will impact our lives. Get ready for a transformation in global politics, the role of technology in the modern world, the sustainability of capitalism, and the trajectory of human progress. With a new afterword, this is also an impassioned call to action for our generation to avoid a catastrophic fate.
Rising is a highly acclaimed book on climate change and rising sea levels. It explores how these changes are transforming the coastline of the United States, from the Gulf Coast to the Bay Area. Through the firsthand testimonials of those facing a stark choice of retreat or perish in place, this haunting meditation will leave readers feeling deeply moved and informed. Rising is a must-read for anyone interested in the impacts of climate change on our environment and society.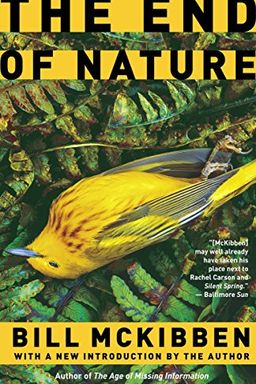 A groundbreaking work in environmental studies, this classic book on our environmental crisis argues for a fundamental, philosophical shift in the way we relate to nature. With a new introduction and appendix of facts and figures, it addresses issues such as the greenhouse effect, acid rain, and ozone depletion. A soulful lament on nature, it's required reading for concerned citizens and activists.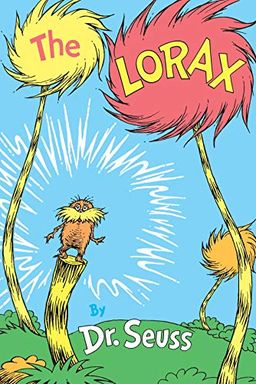 A timeless cautionary tale about the dangers of mindless progress and the importance of preserving our natural beauty. With his character the Lorax, Dr. Seuss delivers an important message about caring for the earth that is as relevant today as it was when it was first published. This mini-edition is the perfect on-the-go read for those passionate about Arbor Day, Earth Day, and living a sustainable lifestyle.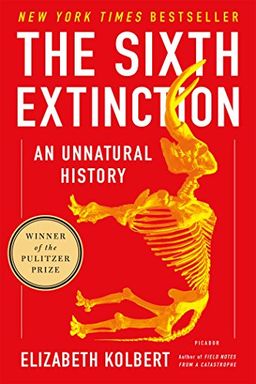 The Sixth Extinction is a profound analysis of the current global extinction event, predicted to be the most catastrophic in history. Elizabeth Kolbert, a New Yorker writer, explores the reasons for the event, the species that have already vanished, and how human activities have altered life on Earth in unprecedented ways. This Pulitzer Prize-winning book is a moving and comprehensive account of the disappearances that are happening right now, compelling us to question what it means to be human in the face of ecological catastrophe.
Young climate activist Greta Thunberg's speeches, including her historic address to the United Nations, are collected in this groundbreaking book. A rallying cry for protecting the planet, Thunberg's inspiring words have sparked a global movement and earned her a Nobel Peace Prize nomination. This book is a must-read for anyone looking to make a difference in the fight against climate change.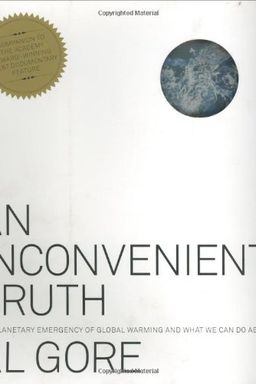 A renowned environmental hero and leading expert delivers a groundbreaking follow-up to his bestselling book Earth in the Balance. An Inconvenient Truth is a call-to-action on global warming, inspired by multimedia presentations given by the author to groups around the world. It combines leading-edge research, charts, anecdotes, and photographs to bring alarming clarity and conclusiveness to the fact of global warming and its disastrous consequences. This accessible and entertaining book is a must-read that will open the eyes of even the most skeptical.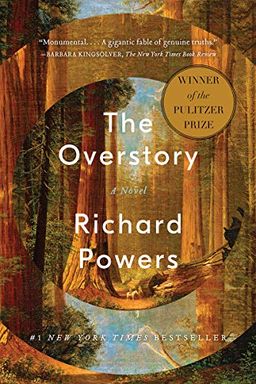 Discover a world unseen by human eyes in this stunning, passionate work of activism and resistance. Richard Powers's twelfth novel weaves together interlocking fables spanning centuries and continents, from antebellum New York to the Timber Wars of the Pacific Northwest. Immerse yourself in this breathtaking paean to the natural world and follow the journey of a few individuals who learn to see the invisible forces at play in our world, as they become entangled in a catastrophic unfolding. A New York Times Bestseller.
Losing Earth by Nathaniel Rich
Field Notes from a Catastrophe by Elizabeth Kolbert
Compost Stew by Mary McKenna Siddals
Braiding Sweetgrass by Robin Wall Kimmerer
The Giving Tree by Shel Silverstein
A Sand County Almanac by Aldo Leopold
Desert Solitaire by Edward Abbey
The Omnivore's Dilemma by Michael Pollan
The Wizard and the Prophet by Charles Mann
Natural Capitalism by Paul Hawken
Guns, Germs, and Steel by Jared Diamond
The Water Princess by Susan Verde
Don't Even Think About It by George Marshall
The Monkey Wrench Gang by Edward Abbey
There Is No Planet B by Mike Berners-Lee
One Love by Cedella Marley
The Botany of Desire by Michael Pollan
Where the Wild Things Were by William Stolzenburg
The Great Derangement by Amitav Ghosh
The Ecology of Commerce Revised Edition by Paul Hawken
Seeds of Change by Jen Cullerton Johnson
Six Degrees by Mark Lynas
10 Things I Can Do to Help My World by Melanie Walsh
Storms of My Grandchildren by James Hansen
Rachel Carson and Her Book That Changed the World by Laurie Lawlor
Red Knit Cap Girl and the Reading Tree by Naoko Stoop
Touch the Earth by Julian Lennon
Last Child in the Woods by Richard Louv
The Lonely Polar BearA Subtle Way to Introduce Young Kids to Climate Change Issues; Beautifully Illustrated Children's Picture Book Set in a Fragile Arctic Environment by Khoa le
Green to Gold by Daniel C. Esty
New York 2140 by Kim Stanley Robinson
How to Give Up Plastic by Will McCallum