Alastair Humphreys
Recommended Books
Alastair Humphreys is an English adventurer, author and motivational speaker. Over a four-year period he bicycled 46,000 miles around the world. He was a National Geographic Adventurer of the Year in 2012. He is responsible for the rise of the idea of the microadventure – short, local, accessible adventures.
Sort by
Latest Recommendations First
An exquisitely illustrated, one-of-a-kind celebration of the hidden beauty of nature and the ingenuity of birds Susan Ogilvy started painting bird nests almost by accident. One day, while tidying up her garden after a storm, she found a chaffinch nest - a strange, sodden lump on the grass under a fir tree. She carried it inside and placed it on a n...
I love this beautiful book. It would make a great Xmas gift. I learned about it in an interview on the @cerysmatthews show if you want to listen to it.     
–
source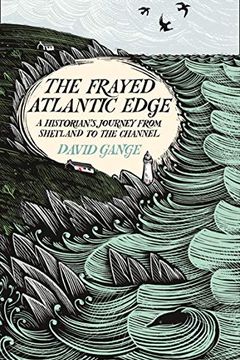 An original snapshot of the beauty of the British Isles, as captured by a brand new voice in nature and travel writing. After two decades exploring the Western coast and mountains of the British Isles, the historian and nature writer David Gange set out to travel the seaboard in the course of a year. This coastline spans just eight-hundred miles as...
@david_gange @WmCollinsBooks I really enjoyed this book. Well done.     
–
source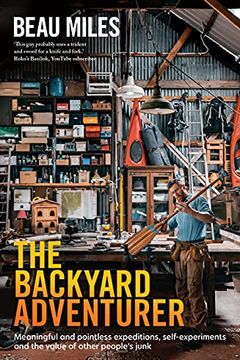 After years of adventuring around the globe – running, kayaking, hitchhiking, exploring – Beau Miles came back to his block in country Victoria. Staying put for the first time in years, Beau developed a new kind of lifestyle as the Backyard Adventurer. Whether it was walking 90km to work with no provisions, building a canoe paddle out of scavenged ...
This book is about conscious experimentation with adventure, making meaning and inspiration out of tins of beans, bits of rubbish and elbow grease. Beau's Backyard exploits are authentic, insightful and being copied all over the world by everyday people.     
–
source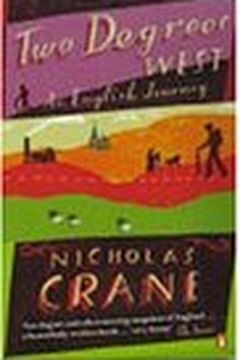 @tpuddle I love that book.     
–
source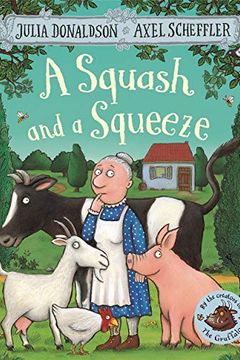 @DuncanLamont2 @_simonlambert For a wise insight into this, I recommend reading A Squash and a Squeeze.     
–
source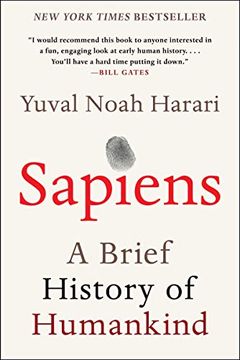 Sapiens
A Brief History of Humankind
@ThuesenMartin I love this book. I've read it as a book and listened on audio. I need to read it several more times to take it all in!     
–
source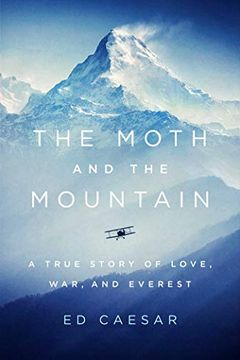 @24Tom I loved this book by @edcaesar.     
–
source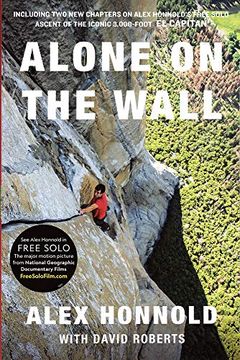 @Craigus24 Thank you. I found @AlexHonnold's book far more thoughtful and relatable than I expected, so I'll enjoy this. Their respective films were particularly interesting by contrasting the pair of them.     
–
source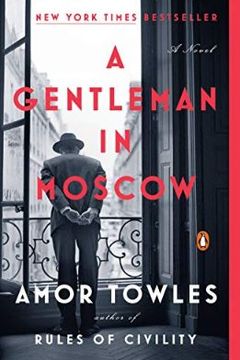 @DecLawn @amortowles I enjoyed it as a fabulous audio book.     
–
source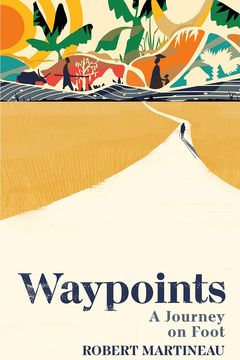 @benkeene Thanks Ben. I enjoyed that book.     
–
source
How to Avoid a Climate Disaster by Bill Gates
We Are the Weather by Jonathan Safran Foer
The Rough-Stuff Fellowship Archive by Mark Hudson
The Lost Book of Adventure by Unknown Adventurer
LEONARD AND HUNGRY PAUL by Ronan Hession
No Picnic on Mount Kenya by Felice Benuzzi
Micromastery by Robert Twigger
Let My People Go Surfing by Yvon Chouinard
West with the Night by Beryl Markham
Drawing on the Right Side of the Brain by Betty Edwards
High Endeavours by Miles Clark
Ultimate High by Goran Kropp
As I Walked Out One Midsummer Morning by Laurie Lee
Three Against The Wilderness by Eric Collier