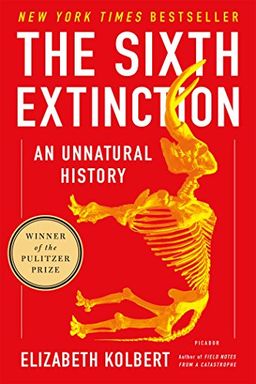 The Sixth Extinction is a profound analysis of the current global extinction event, predicted to be the most catastrophic in history. Elizabeth Kolbert, a New Yorker writer, explores the reasons for the event, the species that have already vanished, and how human activities have altered life on Earth in unprecedented ways. This Pulitzer Prize-winning book is a moving and comprehensive account of the disappearances that are happening right now, compelling us to question what it means to be human in the face of ecological catastrophe.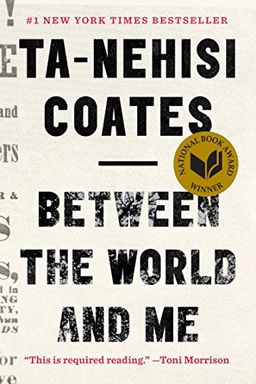 This thought-provoking work delves into American history and presents a powerful new framework for understanding the nation's current crisis. Through personal narratives and reimagined history, the author addresses the falsehood of "race" and its damaging effects on black men and women. Written as a letter to his son, this emotionally charged book sheds light on the past, confronts the present, and offers a hopeful vision for the future.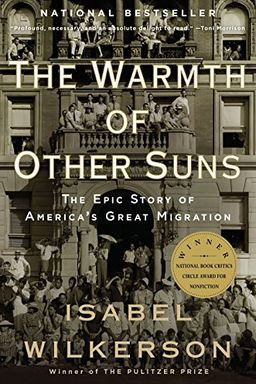 This remarkable book delves into the little-known history of the mass migration of black citizens in search of a better life, who fled the South for northern and western cities from 1915 to 1970. Through the stories of three unforgettable individuals, author Isabel Wilkerson brings this epic journey to life, painting a vivid picture of how it changed America forever. With stunning historical detail and access to new data and official records, The Warmth of Other Suns is a definitive account of a crucial period in American history.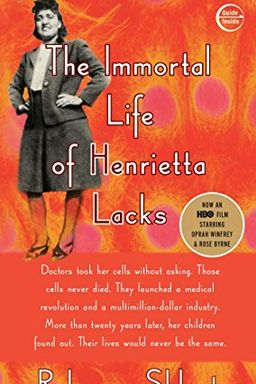 Discover the remarkable story of Henrietta Lacks, a poor black tobacco farmer whose cells were taken without her knowledge in 1951, becoming one of the most important tools in medicine. Her cells have been bought and sold by the billions for medical advancements, but her story and legacy remain virtually unknown. This New York Times bestseller tackles the collision between ethics, race, and medicine, and the daughter consumed with questions about the mother she never knew. A riveting tale of scientific discovery and faith healing that will leave you questioning the ethics of medical advancements.
Discover the inspiring story of a young girl born into the harsh wilderness of Idaho and raised by survivalists who shunned modern medicine and education. Despite lacking any formal schooling, she taught herself enough to gain admittance into Brigham Young University, leading her on a journey of self-invention that took her across oceans and continents to prestigious universities. Educated is a powerful memoir about the transformative power of knowledge and the struggle for self-discovery.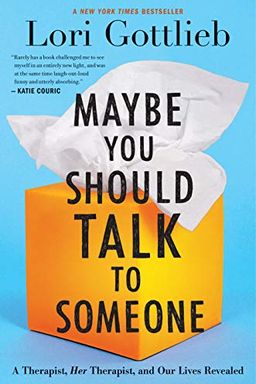 Join therapist Lori Gottlieb as she explores the inner chambers of her patients' lives, and discovers that the questions they are struggling with are the very ones she is now bringing to her own therapy sessions with the quirky, but seasoned therapist Wendell. Delve into the lives of a self-absorbed Hollywood producer, a newlywed diagnosed with a terminal illness, a senior citizen threatening to end her life on her birthday, and a twenty-something who can't stop hooking up with the wrong guys in this captivating and raw memoir of self-discovery.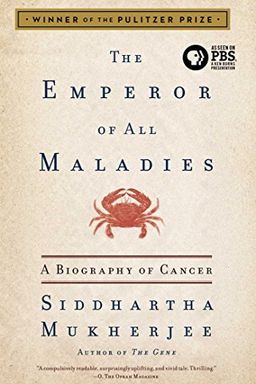 Explore the fascinating history of cancer with this Pulitzer Prize-winning "biography" that takes readers on a journey from its first documented appearance thousands of years ago to modern-day treatments. With the precision of a cellular biologist and the passion of a biographer, the author tells the story of human perseverance and hubris in the face of an infinitely resourceful adversary. Riveting, urgent, and surprising, this book provides hope and clarity to those seeking to demystify cancer and offers a glimpse into the future of cancer treatments.
This poignant memoir follows Maya and her brother as they are sent to live with their grandmother in a small Southern town, facing abandonment and prejudice. After a traumatic incident and years of struggle, Maya learns to liberate herself through self-love, the support of others, and great literature. Poetic and powerful, this book is a timeless standout in the genre of memoir.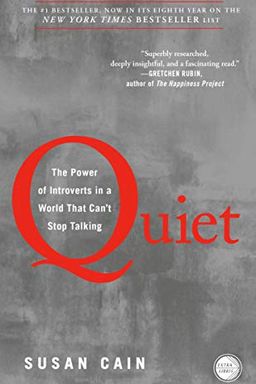 Quiet
The Power of Introverts in a World That Can't Stop Talking
Discover the power of introverts with this insightful book. Susan Cain explores how society undervalues introverts and their contributions, from Rosa Parks to Steve Wozniak. Through research and real-life stories, Quiet charts the rise of the Extrovert Ideal and introduces successful introverts who often thrive in quiet environments. Prepare to see introverts in a new light and gain a fresh perspective on how we view ourselves and others.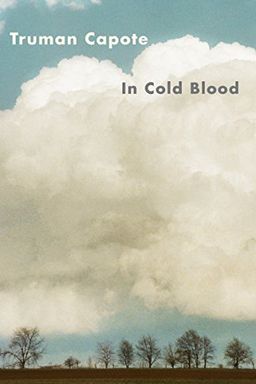 This gripping nonfiction book explores the brutal murder of a Kansas family and the subsequent investigation, trial, and execution of the killers. With meticulous detail and astounding empathy, Truman Capote reconstructs the events and personalities surrounding the crime, including the truly chilling young killers. In Cold Blood is a masterful example of literary journalism that will leave readers breathless.
Evicted by Matthew Desmond
Being Mortal by Atul Gawande
Sapiens by Yuval Noah Harari
When Breath Becomes Air by Paul Kalanithi
Unbroken by Laura Hillenbrand
Long Live the Tribe of Fatherless Girls by T Kira Madden
Trick Mirror by Jia Tolentino
The Diary Of A Young Girl by Anne Frank
Silent Spring by Rachel Carson
Bad Feminist by Roxane Gay
How to Do Nothing by Jenny Odell
How the Word Is Passed by Clint Smith
The New Jim Crow by Michelle Alexander
Bad Blood by John Carreyrou
The Glass Castle by Jeannette Walls
Moneyball by Michael Lewis
Thinking, Fast and Slow by Daniel Kahneman
A Supposedly Fun Thing I'll Never Do Again by David Foster Wallace
The Witches Are Coming by Lindy West
I'll Be Gone in the Dark by Michelle McNamara
Freakonomics by Steven D. Levitt
Make It Scream, Make It Burn by Leslie Jamison
What My Mother and I Don't Talk About by Michele Filgate
Know My Name by Chanel Miller
Just Mercy by Bryan Stevenson
Caste by Isabel Wilkerson
These Truths by Jill Lepore
Disability Visibility by Alice Wong
In the Dream House by Carmen Maria Machado
Man's Search for Meaning by Viktor E. Frankl
The Making of the Atomic Bomb by Richard Rhodes
On Writing by Stephen King
How to Write an Autobiographical Novel by Alexander Chee
Barbarian Days by William Finnegan
Meditations by Marcus Aurelius
The Splendid and the Vile by Erik Larson
Biased by Jennifer L. Eberhardt
Dreamland by Sam Quinones
The Right Stuff by Tom Wolfe
Crying in H Mart by Michelle Zauner
Bury My Heart at Wounded Knee by Dee Alexander Brown
How to Survive a Plague by David France
I Contain Multitudes by Ed Yong
Seabiscuit by Laura Hillenbrand
The Elements of Style by William Strunk Jr.
A Short History of Nearly Everything by Bill Bryson
Brief History of Time by Stephen Hawking
The Guns of August by Barbara W. Tuchman
A Room of One's Own by Virginia Woolf
Relativity by Albert Einstein
The Second Sex by Simone de Beauvoir
The Spirit Catches You and You Fall Down by Fadiman
The Collected Schizophrenias by Esmé Weijun Wang
You Look Like a Thing and I Love You by Janelle Shane
A People's History of the United States by Howard Zinn
Gods of the Upper Air by Charles King
Chasing My Cure by David Fajgenbaum
The Meritocracy Trap by Daniel Markovits
The Invention of Yesterday by Tamim Ansary
Indistractable by Nir Eyal
The Tipping Point by Malcolm Gladwell
The Art of War by Sun Tzu
I Like to Watch by Emily Nussbaum
The Library Book by Susan Orlean
All You Can Ever Know by Nicole Chung
Heart Berries by Terese Marie Mailhot
Furious Hours by Casey Cep
Heartland by Sarah Smarsh
Survival Math by Mitchell Jackson
Good Habits, Bad Habits by Wendy Wood