Sort by
Latest Recommendations First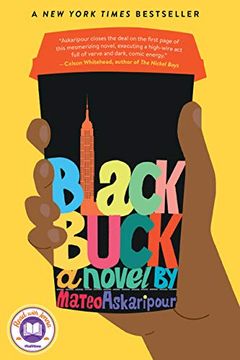 In this satirical debut novel, a young black man accidentally impresses a CEO while serving his Starbucks order, leading to a shot at stardom as the lone black salesman at a wildly successful and mysterious startup. But he soon learns that appearances are deceiving, and nothing is as it seems. A must-read for fans of Sorry to Bother You and Wolf of Wall Street.
This is one of my favorite novels of the last few years. It's rollicking fun satire of startup culture and racial politics that — no joke — doubles as a sales guide. #DanielPink #BlackBuck #MateoAskaripour #BookRecommendation     
–
source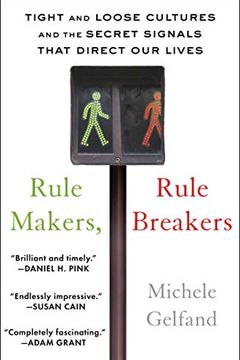 Explore the intriguing concept of cultural differences in "Rule Makers, Rule Breakers". Discover how adherence (or lack thereof) to social norms affects the behavior of nations and individuals. This theory will challenge your understanding of cultural interactions and make you question your own beliefs.
Once you read this book — which describes the differences between "tight" cultures and "loose" cultures — you'll never see the world the same way again. #DanielPink #RuleMakersRuleBreakers #MicheleGelfand #BookRecommendation     
–
source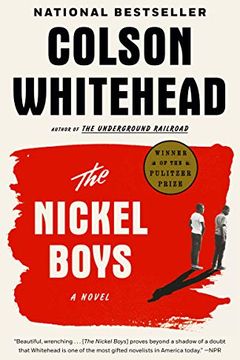 This Pulitzer Prize-winning novel follows the journey of two boys who are sentenced to a nightmarish reform school in Jim Crow-era Florida. Based on a real-life school that ruined the lives of thousands of children, The Nickel Boys tackles issues of race, friendship, and survival as the boys struggle to navigate the horrors of the institution. A must-read for those interested in American history and powerful storytelling.
Halfway through this novel, I thought to myself, "My grandchildren will be reading this book. That's how good it is and at least how long it will endure." #DanielPink #ColsonWhitehead #TheNickelBoys #BookRecommendation @colsonwhitehead     
–
source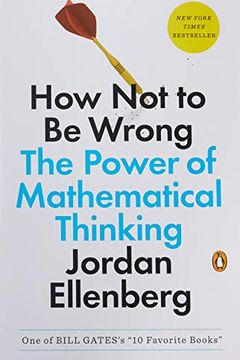 Discover the hidden beauty and logic of the world through math in How Not to Be Wrong by Jordan Ellenberg. Math isn't just a dull set of rules, but a tool that touches everything we do. With this knowledge, we can see through to the true meaning of information we take for granted, and understand the world in a deeper, more meaningful way. Ellenberg chases mathematical threads through a vast range of time and space, from the everyday to the cosmic, exposing the hard-won insights of the academic community to the layman - minus the jargon. Are you ready to multiply your common sense?
I'm way late to this book, which came out in 2014. But it's a gem – highly recommended summer reading, especially for anyone in high school or college. @JSEllenberg is a mathematician who can write. #DanielPink #JordanEllenberg #HowNotToBeWrong #Mathematician     
–
source
A high-speed and darkly comic road trip through a near-future America with a big-hearted mercenary - Sleepwalk follows Will Bear, a man living off the grid with a passion for LSD microdosing. But when a 20-year-old woman claiming to be his biological daughter needs his help, Will finds himself entrenched in a widespread and nefarious plot involving his employers. With haunting emotional realism and fast-paced intrigue, Dan Chaon's Sleepwalk examines where we've been and where we're going, and the connections that bind us, no matter how far we travel.
This week's book recommendation is a propulsive and dystopian thriller from the one and only @Danchaon. A compelling summer read #DanielPink #DanChaon #BookRecommendation     
–
source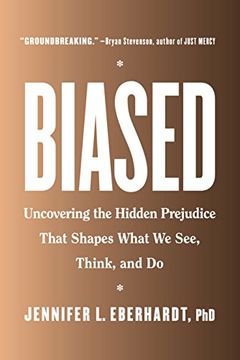 Learn about the subtle and dramatic effects of implicit racial bias in Biased, a personal examination of one of the most powerful cultural issues of our time. Through both scientific research and personal experience, one of the leading experts on unconscious racial bias explores how ingrained stereotypes can infect our visual perception, attention, memory, and behavior, leading to disparities in housing, education, employment, and the criminal justice system. With practical suggestions for reform and interviews with law enforcement professionals, Biased offers an insightful look into the pervasive nature of racial bias in modern society, and how we can all play a role in solving this human problem.
Today's recommendation is a staggering book that examines the science of "us and them" — particularly when it comes to race. Implicit bias is pernicious, but it's not inevitable. Eberhardt shows what everyone can do to reduce bias, to widen the circle of who constitutes "us."     
–
source
Discover how scarcity affects every aspect of our lives, from poverty to procrastination, and how our flawed responses to it shape our society and culture. In this intriguing examination of cutting-edge research from behavioral science and economics, the authors reveal a similar psychology in everyone struggling to manage with less than they need. Learn how understanding scarcity can help individuals and organizations better manage scarcity for greater success and satisfaction.
This is one of the most underrated books of the last 10 years. It profoundly changed my thinking about thinking. #DanielPInk #Scarcity #EldarShafir #BookRecommendation     
–
source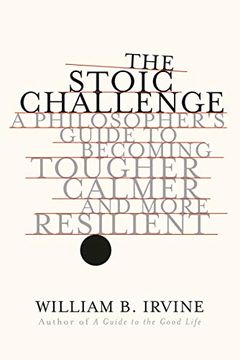 "The Stoic Challenge" is a practical guide that combines ancient Stoic principles with modern psychology to help us overcome everyday obstacles. Author William B. Irvine uses lessons from thinkers like Marcus Aurelius and Seneca to create a simple strategy for dealing with life's unpleasant surprises, from minor setbacks to major ones experienced by people like Stephen Hawking and Bethany Hamilton. By adopting this updated Stoic mindset, we can become calmer, tougher, and more resilient. A valuable resource for anyone looking to better cope with the stresses of modern living.
Life is full of frustration. (That might be its default setting.) This book helped me contend with that reality. Now, I always try to reframe frustration not as a problem, but as a test of my resilience and creativity. Just like the Stoics. #DanielPink #TheStoicChallenge     
–
source
Learn how to deal with insensitive colleagues, corporate bullies, and bosses who just don't get it in this essential guide to building a civilized workplace. Stanford professor Robert Sutton provides practical advice for handling difficult individuals and maintaining your own professionalism in the face of abrasive behavior. Don't let toxic coworkers destroy your workplace - read this definitive book and learn how to survive and succeed in a challenging environment.
As we head back to the office, this book by @work_matters is essential reading. It'll explain why you should never tolerate a-holes at work & help you find out if you might be one yourself. (It's also my wife's favorite business book, including those written by her husband.)     
–
source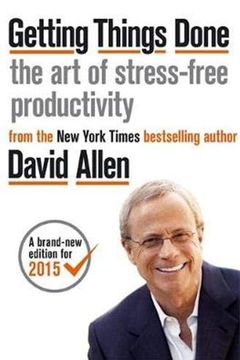 Discover a revolutionary approach to getting things done with this influential book on personal organization. Originally published decades ago, it has become a classic and spawned a whole culture of tools, websites, and seminars. This updated edition, rewritten by the author himself, adds new material and glossary, making it an evergreen resource for years to come. With cognitive science research validating its principles, it's a must-read for anyone looking to take control of their life and achieve their goals.
This book had a bigger effect on my day-to-day practices and productivity than any book I've ever read. (It's also why I, like every GTD aficionado, treasure my label-making machine.) #DanielPink #DavidAllen #GettingThingsDone     
–
source
Leif and the Fall by Allison Sweet Grant
The Biggest Bluff by Maria Konnikova
Together by Vivek H Murthy
Think Like a Rocket Scientist by Ozan Varol
Learning by Heart by Tony Wagner
The Cactus League by Emily Nemens
Overground Railroad by Candacy Taylor
Such a Fun Age by Kiley Reid
The Fearless Organization by Amy C. Edmondson
Hit Makers by Derek Thompson
Tools of Titans by Timothy Ferriss
Born a Crime by Trevor Noah
Infomocracy by Malka Older
Daily Rituals by Mason Currey
Give and Take by Adam Grant
The Progress Principle by Teresa Amabile
The 4-Hour Workweek by Timothy Ferriss
Influence by Robert B. Cialdini
Man's Search for Meaning by Viktor E. Frankl
It Can't Happen Here by Sinclair Lewis
The Plot Against America by Philip Roth
The 7 Habits of Highly Effective People by Stephen R. Covey
The Path Between the Seas by David McCullough
The War of Art by Steven Pressfield
The Adventures of Huckleberry Finn by Mark Twain
A Sense of Where You Are by John McPhee
Animal Farm by George Orwell
Bird by Bird by Anne Lamott
Death of a Salesman by Arthur Miller
Levels of the Game by John McPhee
The Great Gatsby by F. Scott Fitzgerald