Keith Rabois
Recommended Books
Keith is an American technology executive and investor. He is widely known for his early-stage startup investments and his executive roles at PayPal, LinkedIn, Slide and Square. Rabois invested in Yelp and Xoom prior to each company's initial public offering and sits on both companies' boards of directors.
Sort by
Latest Recommendations First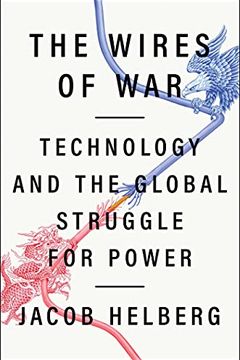 This eye-opening book from a former news policy lead at Google reveals the high-stakes global cyberwar brewing between Western democracies and authoritarian regimes like China and Russia, and the potential threat it poses to our democracy. With unnervingly convincing evidence, the author explains how the battle over controlling software and internet hardware could redivide the world into 20th-century-style spheres of influence, affecting every aspect of our lives from the economy to national security. A must-read wake-up call for anyone concerned about the future of our world.
And the book of the year is actually really here.     
–
source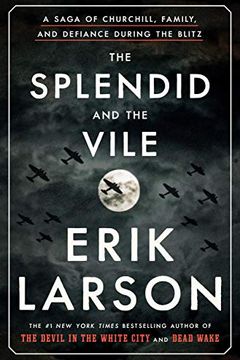 Experience the thrilling story of how Winston Churchill led Britain through one of its darkest years during World War II. In The Splendid and the Vile, author Erik Larson takes readers on an intimate journey into Churchill's personal and political life, highlighting the domestic drama against the backdrop of relentless German bombing campaigns. Through diaries, archival documents, and once-secret intelligence reports, Larson provides a new lens on London's darkest year and Churchill's impressive leadership to teach the British people "the art of being fearless." Join Churchill and his family as they navigate the political brinkmanship of wartime Britain, and learn how they held the country together to become an unwavering ally.
Books on Churchill in 1940-1941 take on wholly different meanings during a crisis vs studying during times of peace & prosperity.     
–
source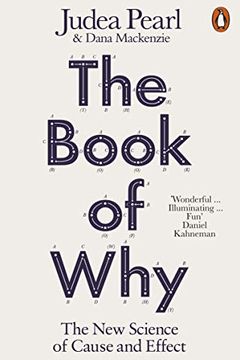 Discover the revolutionary study of causality and how it changed the world in The Book of Why. Co-authored by world-renowned computer scientist Judea Pearl and science journalist Dana Mackenzie, this book explains causal thinking for general readers. It explores cause and effect in a firm scientific basis, enabling us to understand the world that is and the worlds that could have been. The Book of Why is the essence of human and artificial intelligence, making it a must-read for anyone wanting to unlock their full potential.
@Jabaluck @jasndoc Yes, indeed. Start with the Book of Why by Judeah Pearl.     
–
source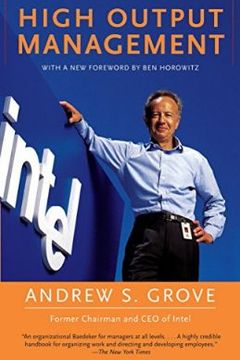 Learn from the former CEO of Intel, Andrew S. Grove, on how to build and run a successful business in his book about management, High Output Management. This Silicon Valley staple outlines techniques for creating highly productive teams and motivating individuals for peak performance. The practical handbook is applicable for everyone from sales managers to startup founders and has the power to revolutionize the way we work. Don't miss out on this legendary management manifesto.
As Warren Buffett says, build a company that idiots could run because eventually they will. So this is what you want. Basically a performance machine that idiots can run. Now as a leader, what is your real job, what's your role? Strictly speaking there is only one book ever written that actually explains how to do this. It's rather old, written in 1982 by Andy Grove, it's quite famous, and successful. And his definition of what your job is, is to maximize the output of the organization.     
–
source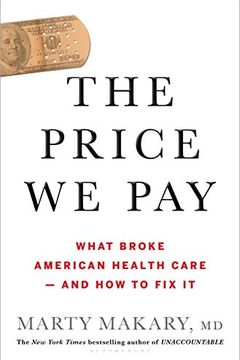 Discover the truth about America's broken health care system and the people fighting to save it in this eye-opening book. With rising costs and one in five Americans suffering from medical debt, the author takes us on a journey across the country to expose price-gouging and the games played with our health. From his research and on-the-ground stories, learn how to better navigate the system and make choices that align with your personal health. A must-read for any American or business leader concerned about the future of health care.
If you want to understand why health care is a mess and how to improve it (without making it worse) start by reading this book:     
–
source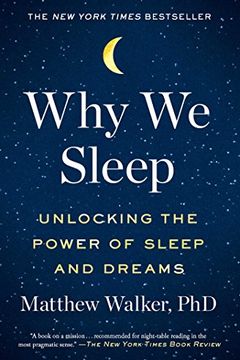 Discover the power and purpose of slumber with this international sensation of a book. Sleep expert Matthew Walker examines every aspect of our physical and mental well-being, from learning and mood to regulating hormones and preventing diseases like cancer, Alzheimer's and diabetes. In this "compelling and utterly convincing" read, Walker explains how to improve our lives by harnessing the benefits of sleep.
@paulg @rivatez Upside of Stress, Why We Sleep, The Score Takes Care of Itself, The Little Kingdom, Vision of the Anointed.     
–
source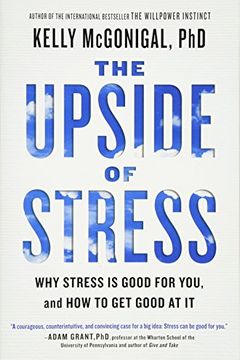 Learn how to embrace stress and turn it into a positive force with The Upside of Stress, a groundbreaking book by psychologist and award-winning teacher Kelly McGonigal. Based on extensive research, this surprising and life-changing guide proves that stress isn't always a bad thing. Discover how to capitalize on its benefits, increase your focus and energy, and even strengthen personal relationships. With practical advice and a fresh perspective, this is a must-read for anyone looking to improve their mindset and get better at handling stress.
@paulg @rivatez Upside of Stress, Why We Sleep, The Score Takes Care of Itself, The Little Kingdom, Vision of the Anointed.     
–
source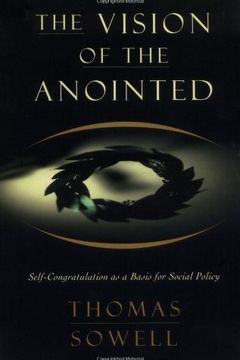 This insightful book by Thomas Sowell offers a penetrating analysis of the problems caused by liberalism's misguided principles. The Vision of the Anointed is a thought-provoking critique that highlights the serious consequences of policymakers and intellectuals who promote flawed theories, resulting in social dysfunction in areas such as education, crime, and family breakdown. With evidence-based arguments, Sowell challenges the "politically correct" rhetoric of the anointed elites and exposes the fallacies of their self-righteous assumptions. A must-read for anyone seeking a deeper understanding of the failures of modern social policy.
@paulg @rivatez Upside of Stress, Why We Sleep, The Score Takes Care of Itself, The Little Kingdom, Vision of the Anointed.     
–
source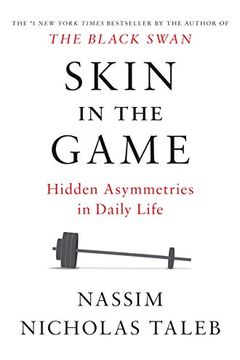 Discover the essence of risk and reward with this bold work that challenges long-held beliefs about success, fairness, justice, and influence. Drawing on examples from history and modern times, the author argues that having "skin in the game" is essential for thriving in life and society. From the roles of corporations and politicians to the true meaning of religion, this book sheds new light on critical topics that shape our world. A must-read for anyone seeking a fresh perspective on personal responsibility and ethics.
@conorsen Lol. The Skin in the Game book is quite powerful, albeit often redundant.     
–
source
This insightful book by Patty McCord, former chief talent officer at Netflix, challenges traditional HR practices and advocates for a culture of honesty, responsibility, and high performance. With humor and irreverence, McCord shares her road-tested advice on creating successful teams through challenging work, rather than relying on outdated strategies. Powerful will change the way you view leadership and the workplace.
Churchill by Andrew Roberts
Who Is Michael Ovitz? by Michael Ovitz
Creative Selection by Ken Kocienda
High Growth Handbook by Elad Gil
Rocket Men by Robert Kurson
Quirky by Melissa A Schilling
Behave by Robert M. Sapolsky
Billy Martin by Bill Pennington
Red Notice by Bill Browder
Sapiens by Yuval Noah Harari
The Organized Mind by Daniel J. Levitin
How Not to Be Wrong by Jordan Ellenberg
The New New Thing by Michael Lewis
The Success Equation by Michael J. Mauboussin
The Curse of the Mogul by Jonathan A. Knee
Return to the Little Kingdom by Michael Moritz
The Score Takes Care of Itself by Bill Walsh
Planet Google by Randall Stross
Predictably Irrational by Dan Ariely
Get Back in the Box by Douglas Rushkoff
The Search by John Battelle
Warfighting by United States Marine Corps
The Art of the Start 2.0 by Guy Kawasaki
Hackers & Painters by Paul Graham
The Innovator's Solution by Clayton M. Christensen
Swimming Across by Andrew S. Grove
The Monk and the Riddle by Randy Komisar
Steve Jobs & the Next Big Thing by Randall E. Stross
The Little Kingdom by Michael Moritz