Ankur Warikoo
Recommended Books
Ankur Warikoo is an entrepreneur, a teacher, a content creator and a mentor, based out of India. He founded nearbuy.com in 2015 and was the CEO until 2019. Prior to that, he was the founding CEO of Groupon's India business from 2011 to 2015. ... Ankur resides in Delhi NCR with his wife and two kids.
Sort by
Latest Recommendations First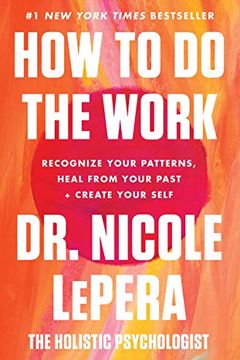 This revolutionary book by clinical psychologist Dr. Nicole LePera offers a new approach to healing that combines mental, physical, and spiritual wellness to produce lasting change. In "How to Do the Work," Dr. LePera helps readers recognize the impact of adverse childhood experiences and trauma on behavior, and provides tools to break free from destructive patterns and achieve a more authentic and positive life. This is a must-read for anyone seeking a transformative and empowering shift in mental wellness and self-care practices.
@NiharikaSodhi @Theholisticpsyc This book will never finish. The work will continue for life!     
–
source
Improve your communication skills and lead effectively in the digital age with this time-tested advice. Rebooted to tame the complexities of modern times, this book will teach you how to communicate with diplomacy and tact, capitalize on a solid network, make people like you, project your message widely and clearly, be a more effective leader, increase your ability to get things done, and optimize the power of digital tools. Join the millions of readers who have been touched by Dale Carnegie's teachings, including Warren Buffett, Lee Iacocca, and Dilbert creator Scott Adams, and discover the lasting relevancy of his tools in our difficult digital age.
4. How to make friends and influence people For the shy introverted kid that I was, this book served as a wonderful reminder that I too can make friends and leave a positive impression on people. It gave me confidence when I needed it the most.     
–
source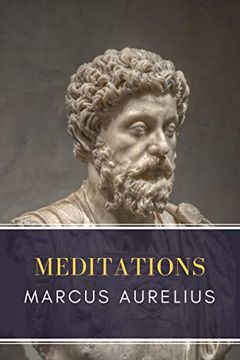 Explore the wisdom of a great Stoic philosopher with this pocket-sized classic. Part of the Macmillan Collector's Library, this beautifully-crafted edition features personal reflections by Marcus Aurelius on how to live virtuously in an unpredictable world. Translated by A. S. L. Farquharson and with an introduction by John Sellars, this book showcases the clarity of writing and uprightness that made Aurelius one of Stoicism's finest advocates. Discover his aphorisms on keeping a calm and rational mind even in the face of life's vicissitudes.
@mcgillmd921 Incredible book     
–
source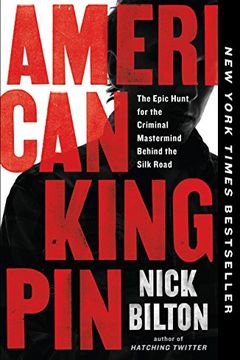 This gripping non-fiction book tells the true story of a 26-year-old programmer who built a billion-dollar online drug empire from his bedroom. Using a clandestine website hosted on the Dark Web, the Silk Road, anyone - from teenage weed dealers to terrorists - could buy and sell contraband detection-free. When the media caught wind of the site, the federal government launched an epic two-year manhunt for the elusive Dread Pirate Roberts, the site's proprietor. Drawing on exclusive access to key players and 2 billion digital words left behind, Vanity Fair correspondent Nick Bilton presents a thrilling tale filled with twists, lucky breaks, and unbelievable close calls.
@KurtisHanni Breathtaking book     
–
source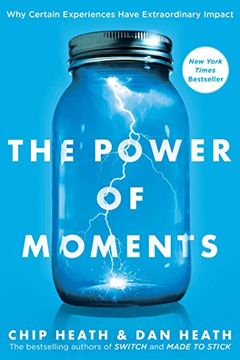 This book explores the power of brief experiences and how they can change us. The authors identify four elements that dominate our most memorable moments: elevation, insight, pride, and connection. By embracing these elements, we can create more moments that matter. The book delves into mysteries of experience, such as why we tend to remember the best or worst moments and forget the rest, and why our most cherished memories are clustered into a brief period during our youth. The Power of Moments shows readers how to be the author of richer experiences and create memories that matter.
7/ The Power of Moments by Chip & Dan Heath Wonderful book on why we remember some experiences more than others and what about those experiences made it so. Will teach you a lot about how to create such moments in your life, for others.     
–
source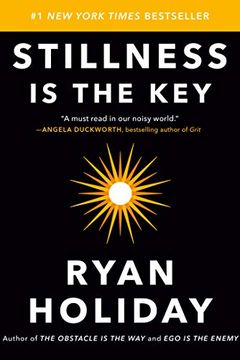 Discover how stillness can be the secret weapon for success and happiness in the new book by bestselling author Ryan Holiday. Drawing on timeless philosophical wisdom from the Stoics and Buddhists, he shows how stillness is not inactivity, but the key to self-mastery, discipline, and focus. Holiday offers examples of figures throughout history who exemplified the power of stillness, including Winston Churchill and Anne Frank, and argues that in our busy world, stillness is more important than ever. Learn how to achieve this ancient way of living and find meaning, contentment, and excellence.
2/ Stillness Is The Key by @dailystoic This is a brilliant book by Ryan Holiday on the philosophy of Stoicism. It talks about the art of living a still life, where you are not experiencing extreme emotions of either joy or sadness. Must-read.     
–
source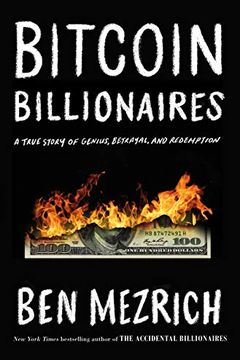 Discover the thrilling journey of Tyler and Cameron Winklevoss as they make a big bet on the obscure world of cryptocurrency. After being rejected by venture capitalists post their fight with Zuckerberg, the brothers nurse their wounds in Ibiza where they encounter an eccentric character who introduces them to the world of crypto. Follow their journey from the Silk Road to the Securities and Exchange Commission, as they navigate this sometimes sinister world and possibly make history. Will crypto be the next big thing, or just total bulls--t? Find out in this captivating read by Ben Mezrich.
3/ Bitcoin Billionaires by @benmezrich Gripping book on the origins of Bitcoin and how the Winklevoss Brothers @tyler @cameron went on to become one of the biggest holders of Bitcoin. Terrific real-life story.     
–
source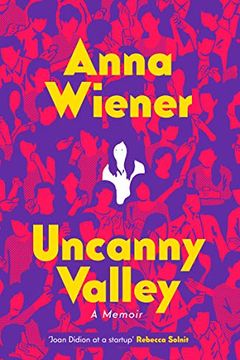 This memoir offers a first-hand glimpse into the high-flying and reckless startup culture of Silicon Valley during a time of unchecked ambition, unregulated surveillance, wild fortune, and political power. The author, Anna Wiener, left a job in book publishing for the promise of the new digital economy in San Francisco. She landed at a big-data startup in the heart of the Silicon Valley bubble, where she witnessed a new Silicon Valley emerge; one that enriched itself at the expense of the idyllic future it claimed to be building. A coming-of-age-story and a portrait of a bygone era, Uncanny Valley is a rare and personal narrative that charts the tech industry's shift from world savior to democracy-endangering liability.
My best 3 books of 2022 Life changing: Atmamun Joyful: Uncanny Valley Mind blowing: Empire of Pain Yours?     
–
source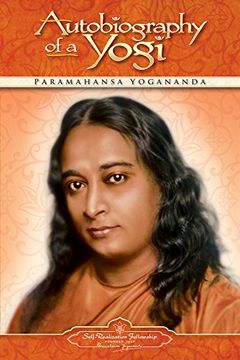 Explore the fascinating life of a spiritual master in this beloved autobiography. Discover the inspiring journey of a yogi who touched millions of lives with his teachings and practices. Join millions of readers worldwide who have found wisdom and inspiration in this timeless classic.
@meghnamewar Really hard for a non reader to read. Incredible book.     
–
source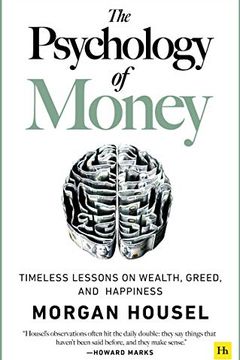 Explore the fascinating and often perplexing world of money and personal finance with this insightful read. Award-winning author Morgan Housel takes readers on a journey through 19 engaging short stories that delve into the psychological factors influencing our financial decisions. In The Psychology of Money, you'll learn how to navigate the intersection of ego, personal history, marketing, and odd incentives that can make managing money a challenge. Gain a better understanding of how behavior impacts financial outcomes and how to make informed decisions about investing, business ventures, and other financial matters. Whether you're a seasoned financial professional or just starting out, this book offers valuable insights that can help you make sense of one of life's most important topics.
8. Psychology of Money by Morgan Housel @morganhousel Tells us that making money isn't as much about knowing how to, as it is about how you behave with money. Possibly the only money book one needs to read!     
–
source
Sapiens by Yuval Noah Harari
Empire of Pain by Patrick Radden Keefe
Think Again by Adam Grant
The Almanack of Naval Ravikant by Eric Jorgenson
No Rules Rules by Reed Hastings
Maybe You Should Talk to Someone by Lori Gottlieb
Invisible Women by Caroline Criado Perez
The Little Book of Stoicism by Jonas Salzgeber
The Courage to Be Disliked by Ichiro Kishimi
Can't Hurt Me by David Goggins
Atomic Habits by James Clear
Life's Amazing Secrets by Das, Gaur Gopal
Skin in the Game by Nassim Nicholas Taleb
Find Your Why by Simon Sinek
Radical Candor by Kim Scott
Tools of Titans by Timothy Ferriss
The Subtle Art of Not Giving a F*ck by Mark Manson
Never Split the Difference by Chris Voss
Think and Grow Rich by Napoleon Hill
Speeches that Changed the World by No Author
Sapiens by Yuval Noah Harari
Milk and Honey by Rupi Kaur
Essentialism by Greg McKeown
The Alchemist by Paulo Coelho
Show Your Work! by Austin Kleon
The Hard Thing About Hard Things by Ben Horowitz
Sita by Devdutt Pattanaik
Antifragile by Nassim Nicholas Taleb
How Will You Measure Your Life? by Clayton M. Christensen
How to Find Fulfilling Work by Roman Krznaric
The Defining Decade by Meg Jay
Better Under Pressure by Justin Menkes
Start with Why by Simon Sinek
The Accidental Billionaires by Ben Mezrich
Rich Dad Poor Dad by Robert T Kiyosaki
Seeking Wisdom by Peter Bevelin
Eat That Frog! by Brian Tracy
The Secret by Rhonda Byrne
Malgudi Days by R. K. Narayan
Zen and the Art of Motorcycle Maintenance by Robert M Pirsig
The Intelligent Investor by Benjamin Graham
Poor Charlie's Almanack by Peter D. Kaufman
The Selfish Gene by Richard Dawkins
One from Many by Dee Hock
The Hitchhiker's Guide to the Galaxy by Douglas Adams
How to Talk to Anyone by Leil Lowndes
Who Moved My Cheese? by Spencer Johnson
The Richest Man in Babylon by George S. Clason
The Power of Your Subconscious Mind by Joseph Murphy
Tuesdays with Morrie by Mitch Albom
Chariots of the Gods by Erich von Daniken
Brief History of Time by Stephen Hawking
How to Win Friends and Influence People by Dale Carnegie
The Fountainhead by Ayn Rand
There's Treasure Everywhere by Bill Watterson
The Diary Of A Young Girl by Anne Frank
How to read a book by Mortimer J. Adler, Charles Van Doren
By [Mark Manson] The Subtle Art of Not Giving a F*ck & Everything Is F*cked two book combo by
The Giving Tree by Shel Silverstein