Best Spiritual Books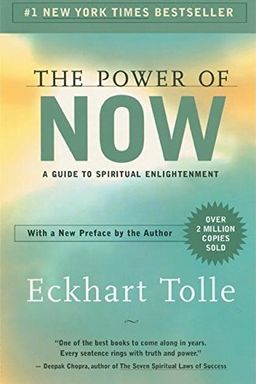 Discover the path to true happiness and enlightenment with this inspiring and practical guidebook. Eckhart Tolle's message about living in the present moment is brought to life through clear writing, concrete language, and a supportive voice. Within a chapter, readers will already be experiencing greater consciousness about their thoughts and emotions. This book covers topics such as the source of Chi, enlightened relationships, and creative use of the mind, with markers for reflection and contemplation. The Power of Now is a life-changing read that has the potential to inspire and improve countless lives.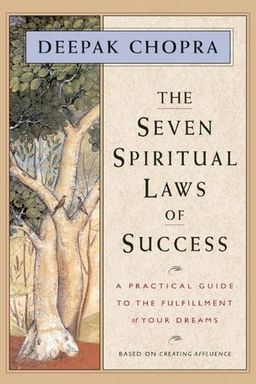 Discover a life-altering perspective on success in this powerful book. Bestselling author Deepak Chopra shares seven simple, powerful principles based on natural laws that will help you create success in all areas of your life. Learn how to live in harmony with natural law to achieve well-being, good health, fulfilling relationships, and material abundance easily and effortlessly. With timeless wisdom and practical steps, this is a book you will want to cherish and refer to for a lifetime.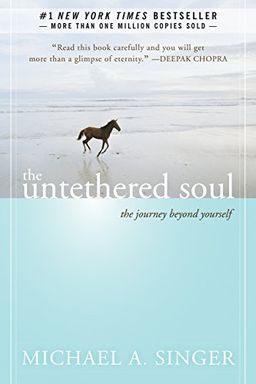 Unlock your inner potential and discover inner peace with The Untethered Soul - a #1 New York Times bestseller. Author and spiritual teacher Michael A. Singer takes readers on a transformative journey that explores the source of thoughts and emotions, and provides simple yet profound solutions for releasing limiting beliefs. Through meditation and mindfulness, Singer shows how to live in the present moment and release painful memories that keep us from achieving happiness and self-realization. This book offers a life-changing perspective for anyone looking to let go of mental and emotional limitations, and is now available in a special hardcover gift edition.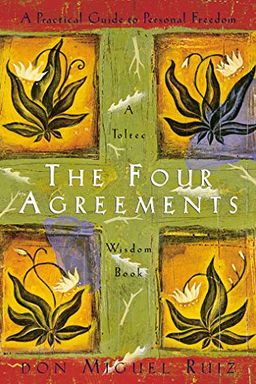 Transform your life with The Four Agreements, a powerful code of conduct based on ancient Toltec wisdom. Discover the source of self-limiting beliefs that rob us of joy and create needless suffering. This New York Times bestseller has sold over 6.5 million copies in the U.S. alone, and has been translated into 40 languages worldwide. Oprah Winfrey, Deepak Chopra, and other spiritual leaders praise the book's simple yet powerful message, making it a must-read for anyone seeking true happiness and love.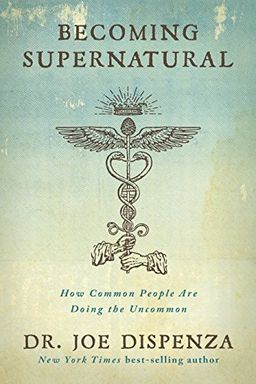 Unlock extraordinary states of being and achieve profound healing by training your brain to tune in to frequencies beyond our material world. Dr. Joe Dispenza offers a revolutionary set of tools that allow ordinary people to become supernatural, drawing on the latest research in neuroscience, quantum physics, and more. Learn how to free yourself from the past, shift your awareness to the quantum field of infinite possibilities, and access transcendent levels of awareness. This book offers a program for stepping outside our physical reality and into a new world of transformation and change.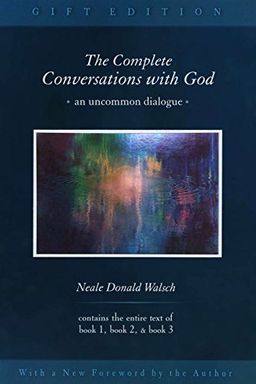 Explore life's profound questions through a fresh perspective with this essential collection. The first three books in the beloved Conversations with God series offer millions of readers a compassionate, accessible God and deceptively simple truths that can change lives forever. Whether you're religious or spiritual, find inspiration, solace, and a pathway toward truth and understanding.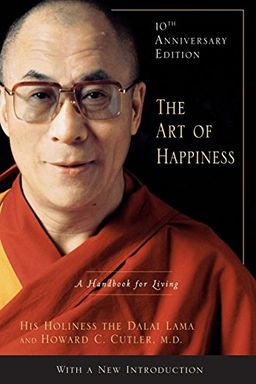 Discover the secrets to a happy life in this beloved classic, now updated with new material from the Dalai Lama and Dr. Howard Cutler. Through conversations, stories, and meditations, the Dalai Lama shares how we can defeat day-to-day anxiety, insecurity, anger, and discouragement, finding inner peace in the midst of life's obstacles. Based on 2,500 years of Buddhist wisdom, The Art of Happiness is a timeless guide for all seeking greater happiness and fulfillment.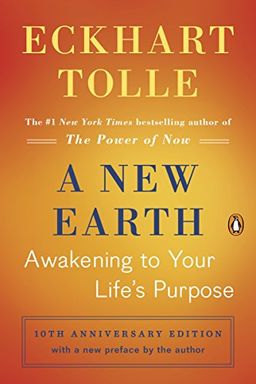 A New Earth
Awakening to Your Life's Purpose (Oprah's Book Club, Selection 61)
This spiritual book offers a wake-up call for the entire planet, showing readers how transcending our ego-based state of consciousness is essential to personal happiness and ending conflict worldwide. The author describes how attachment to the ego leads to dysfunction and unhappiness, while offering a path to a truly fulfilling existence. A New Earth is an illuminating and uplifting spiritual manifesto for a better way of life and building a better world.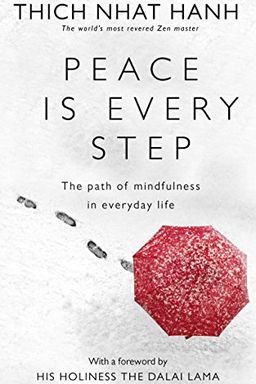 Discover how to find inner peace in every moment with this beautifully written book. Filled with commentaries, personal anecdotes, and exercises from a renowned peace activist, this book shows how deep meditative presence is available to everyone, no matter where they are. Learn how to increase self-awareness and mindfulness through conscious breathing, leading to immediate joy and peace. Gain a greater understanding of relationships with others and the world around us, inspiring action for a more peaceful society.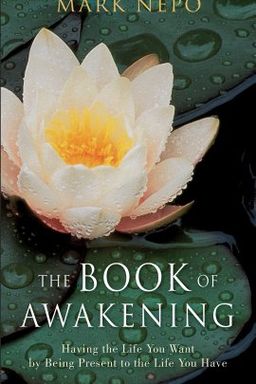 The Book of Awakening
Having the Life You Want by Being Present to the Life You Have (20th Anniversary Edition)
Discover a new season of freedom and joy with this spiritual daybook by philosopher-poet and cancer survivor Mark Nepo. In his poetic prose, Nepo exposes life's multiple dimensions in awe and affection, touching on themes of spirit, friendship, pain, wonder, and love. Each entry is accompanied by an exercise that surprises and delights in its ability to awaken the mind. With insight on how to reclaim aliveness and savor life's beauty, The Book of Awakening will inspire readers to embark on their own soul journey.
The Seat of the Soul by Gary Zukav
A Course in Miracles by Helen Schucman
Man's Search for Meaning by Viktor E. Frankl
The Book of Joy by Dalai Lama
I Am That by Nisargadatta Maharaj
Autobiography of a Yogi by Paramhansa Yogananda
The Bhagavad Gita by Eknath Easwaran
Eat Pray Love by Elizabeth Gilbert
Be As You Are by Sri Ramana Maharshi
Metahuman by Deepak Chopra
Journey of Souls by Michael Newton
Zen Mind, Beginner's Mind by Shunryu Suzuki
The Prophet by Kahlil Gibran
Wishes Fulfilled by Wayne W. Dyer
Sacred Woman by Queen Afua
The Power of Intention by Wayne W. Dyer
Letting Go by David R. Hawkins
The Book of Secrets by Osho
Kindfulness by Ajahn Brahm
The Big Five for Life by John Strelecky
May Cause Miracles by Gabrielle Bernstein
The Essential Rumi by Jalal Al-Din Rumi
The Yoga Sutras of Patanjali by Sri Swami Satchidananda
Freedom from the Known by Jiddu Krishnamurti
Inner Engineering by Sadhguru
Start Where You Are by Pema Chodron
Many Lives, Many Masters by Brian L. Weiss
Journey to the Heart by Melody Beattie
You Can Heal Your Life by Louise L. Hay
Way of the Peaceful Warrior by Dan Millman
The Divine Matrix by Gregg Braden
The Power by Rhonda Byrne
Your Soul's Plan by Robert Schwartz
The Book of Chuang Tzu by Martin Palmer
Friend-ish by Kelly Needham
The Universe Has Your Back by Gabrielle Bernstein
Creativity, Spirituality, and Making a Buck by David Nichtern
The Hiding Place by Corrie Ten Boom
Daring Greatly by Brené Brown
The Heart of the Buddha's Teaching by Thich Nhat Hanh
Power vs. Force by David R. Hawkins
The Dhammapada by Eknath Easwaran
The Upanishads by Eknath Easwaran
You Are Here by Thich Nhat Hanh
Stillness Speaks by Eckhart Tolle
The Last Lecture by Randy Pausch
How to Win Friends and Influence People by Dale Carnegie
The Screwtape Letters by C. S. Lewis
Cutting Through Spiritual Materialism by Chogyam Trungpa
Dying To Be Me by Anita Moorjani
The Miracle of Mindfulness by Thich Nhat Hanh
The Magic by Rhonda Byrne
Illusions by Richard Bach
The Astonishing Power of Emotions by Esther Hicks
The Way of the Bodhisattva by Shantideva
Seth Speaks by Jane Roberts
Eastern Body, Western Mind by Anodea Judith
The Power Is Within You by Louise Hay
The Nature of Personal Reality by Jane Roberts
Breathing Under Water by Richard Rohr O. F. M.
Here All Along by Sarah Hurwitz
Mortality by Christopher Hitchens
Dear Universe by Sarah Prout
The Disappearance of the Universe by Gary R. Renard
Love Yourself Like Your Life Depends on It by Kamal Ravikant
Until Today! by Iyanla Vanzant
Home with God by Neale Donald Walsch
Mindfulness by Joseph Goldstein
The Field by Lynne McTaggart
Spiritual Growth by Sanaya Roman
Gene Keys by Richard Rudd
Infinite Possibilities by Mike Dooley
Light Is the New Black by Rebecca Campbell
Everything Is Spiritual by Rob Bell
A Monk's Guide to Happiness by Gelong Thubten
The Nature of the Psyche by Seth
Vasistha's Yoga by Swami Venkatesananda
THE JESHUA CHANNELINGS by Pamela Kribbe
Everything Is Here to Help You by Matt Kahn
The Good Life by Derwin Gray
Vistas of Infinity by Jurgen Ziewe
The Big Five for Life Continued by John P. Strelecky
The Art of Contemplation by
Strange Rites by Tara Isabella Burton