James Altucher
Recommended Books
James Altucher is an American hedge fund manager, entrepreneur, author, venture capitalist and podcaster. He has founded or cofounded more than 20 companies. He has published 20 books, and he is a contributor to publications including The Financial Times and The Huffington Post
Sort by
Latest Recommendations First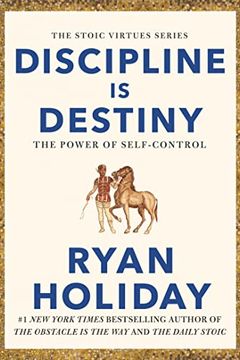 Discover the awesome power of self-discipline with this must-read book from bestselling author Ryan Holiday. Drawing on the wisdom of historical figures like Lou Gehrig, Queen Elizabeth II, and Marcus Aurelius, Discipline is Destiny shows how mastering yourself is key to achieving success and avoiding misery. With engaging examples and practical guidance, Holiday emphasizes the importance of boundaries and restraint in a world of temptation and excess. Learn the four simple virtues of Stoicism and how discipline is the foundation upon which all other virtues depend. Don't miss out on this essential guide to self-mastery and success.
Recommendation 2: "Discipline is Destiny" by @RyanHoliday . Ryan's has mastered the art of great storytelling while bringing alive his modern interpretation of Stoicism. This book had an impact on the way I approach the things I want to be better at. (3/x)     
–
source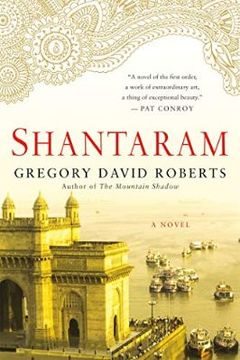 Escapee Lin and his guide Prabaker dive headfirst into the seedy underworld of contemporary Bombay. Amidst beggars, gangsters, and soldiers of all backgrounds, Lin discovers love and a sense of purpose while running a clinic in a rough slum. But it's only a matter of time before Lin's ties to mafia godfather Khader Khan and the enigmatic, alluring Karla thrust him into a world of violence and betrayal. Based on the author's own experiences, this debut novel is a thrilling, epic exploration of human experience and love for India.
@minoret10 great first line. great book     
–
source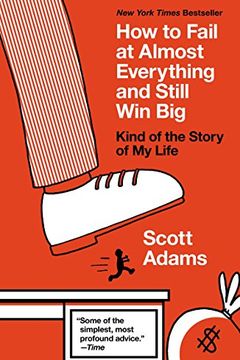 Learn from the unusual life of a man who went from serial failure to creator of one of the world's most famous comic strips. In How to Fail at Almost Everything and Still Win Big, discover the strategy he's used since his teens to invite failure in, embrace it, and then pick its pocket. Through humor and personal storytelling, gain insights on how to turn one failure after another into something good and lasting. He reveals valuable truths, like goals are for losers and systems are for winners, and that a combination of mediocre skills can make you surprisingly valuable.
@ApgDiscovery @ScottAdamsSays Yeah, definitely a great book. Plus "Win Bigly" to master the art of persuasion.     
–
source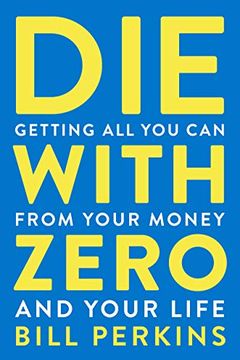 Die with Zero is a practical guide for those who value experiences over money. Author Bill Perkins presents a new and bold philosophy on how to get the most out of your life without sacrificing your financial security. Learn how to optimize your life, stage by stage, using the principles of "experience bucketing" and the "net worth curve," and discover how to navigate meaningful adventures based on your personal interests and financial situation. Through his own experiences and psychological and financial research, Perkins makes a compelling case for living life to the fullest.
#1 book for a unique view on personal finance, retirement, enjoying life, etc is @bp22 book: "Die With Zero". I am following his advice in terms of money to kids, etc.     
–
source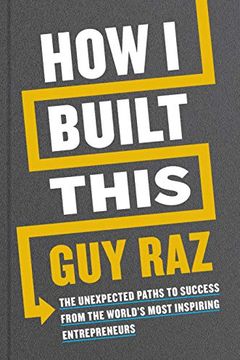 How I Built This
The Unexpected Paths to Success from the World's Most Inspiring Entrepreneurs
Learn from the world's top entrepreneurs on how to start, launch, and build a successful venture with this book based on the acclaimed NPR podcast "How I Built This with Guy Raz." Through interviews with over 200 successful entrepreneurs, the author shares tips for every stage of the entrepreneurial journey - from coming up with an idea to paying yourself a real salary. Whether you're dreaming of starting a business or simply seeking inspiration, this book is a must-read.
Choose Yourself Book of the Day - "How I Built This" by Guy Raz (being released Sep 15). MUCH more accurate than other books about the unique building blocks to be a great entrepreneur. Guy has interviewed 100s of entrepreneurs on his excellent podcast.     
–
source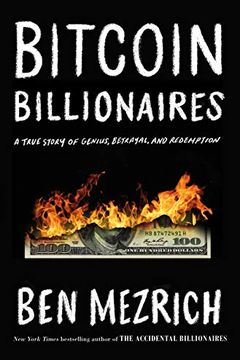 Discover the thrilling journey of Tyler and Cameron Winklevoss as they make a big bet on the obscure world of cryptocurrency. After being rejected by venture capitalists post their fight with Zuckerberg, the brothers nurse their wounds in Ibiza where they encounter an eccentric character who introduces them to the world of crypto. Follow their journey from the Silk Road to the Securities and Exchange Commission, as they navigate this sometimes sinister world and possibly make history. Will crypto be the next big thing, or just total bulls--t? Find out in this captivating read by Ben Mezrich.
@pravin310 @benmezrich Great book by a great writer. Always have fun speaking with Ben on the podcast.     
–
source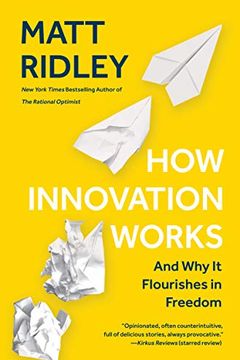 This book explores the theme of innovation, its impact on society, and the mystery surrounding its process. The author argues that innovation is a bottom-up, collaborative and experimental phenomenon that happens naturally as a result of the human habit of exchange. He tells stories of dozens of innovations spanning millions of years, from the steam engine to artificial intelligence, and how they succeeded or failed. A fascinating read that reveals the nuances of a crucial aspect of our modern age.
This is an incredibly valuable book for anyone looking to expand their creativity and innovation. The first read of it I just wanted to absorb the stories and new ideas. The 2nd was taking detailed notes on everything I didn't know. TONS of notes. The third read...ongoing now!     
–
source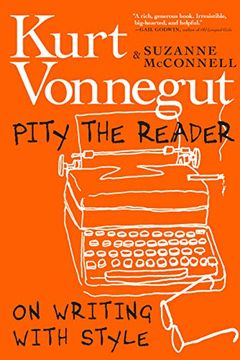 This book is a treasure trove for writers and readers alike, offering a glimpse into the mind of one of America's literary greats. Written by Kurt Vonnegut's former student, it provides a comprehensive collection of his thoughts and advice on the art and craft of writing. With 37 chapters covering everything from his own journey to the pinnacle of writing to the ways in which our imaginations can help us to live, this is an invaluable resource for anyone looking to improve their writing skills.
@ericarhodes You'd maybe like this excellent recent book breaking down Kurt Vonnegut's writing style: This and "Consider This" by @chuckpalahniuk my all-time favorite books on writing.     
–
source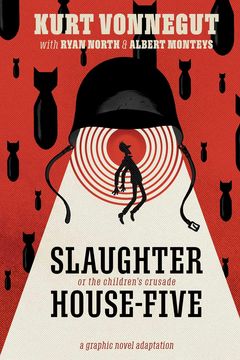 This satirical novel explores World War II experiences and journeys through time of a chaplain's assistant, highlighting the firebombing of Dresden in a semi-autobiographical story. It is a highly influential and popular work from the author.
@ericarhodes Slaughterhouse 5 in my top 10 books ever. I have a story about "Catch 22" and the Heller family if we run into each other again. Also one of my favorites.     
–
source
In "Dust," the third and final book in the Silo series, readers witness the downfall of this mysterious underground world. Mayor Juliette of Silo 18 is mistrustful of Silo 1 and its leader, Donald. However, as they navigate this complex world of gray morals, Juliette begins to see Donald in a new light - could he be the key to humanity's survival? Will they be able to work together to ensure the continued existence of their world? Find out in this thrilling conclusion to a riveting series.
@BobMuir @hughhowey Love the entire series. Great books.     
–
source
Powershift by Daymond John
Maybe You Should Talk to Someone by Lori Gottlieb
The Laws of Human Nature by Robert Greene
Atomic Habits by James Clear
The War on Normal People by Andrew Yang
Clean Meat by Paul Shapiro
Tools of Titans by Timothy Ferriss
Bold by Peter H. Diamandis
Zero to One by Peter Thiel
Station Eleven by Emily St. John Mandel
The Obstacle Is the Way by Ryan Holiday
Antifragile by Nassim Nicholas Taleb
Where Good Ideas Come From by Steven Johnson
Play Like a Girl! by Jennifer Shahade
Outliers by Malcolm Gladwell
Born Standing Up by Steve Martin
Brain Rules by John Medina
The Untethered Soul by Michael A. Singer
A Thousand Splendid Suns by Khaled Hosseini
Influence by Robert B. Cialdini
The Road by Cormac McCarthy
Man's Search for Meaning by Viktor E. Frankl
Mindset by Carol S. Dweck
The War of Art by Steven Pressfield
Backgammon for Winners by Bill Robertie
Illusions by Richard Bach
The 48 Laws of Power by Robert Greene
Jesus' Son by Denis Johnson