Sort by
Latest Recommendations First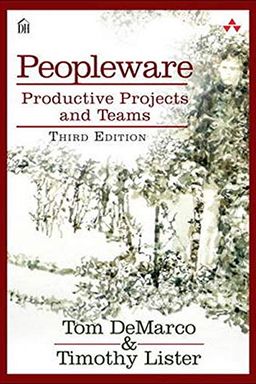 Peopleware
Productive Projects and Teams (3rd Edition)
"Improve Your Team's Success with Peopleware" is a direct and engaging book written for software development-team leaders and managers. Authors Tom DeMarco and Timothy Lister offer commonsense wisdom to help teams work together harmoniously and productively, citing failures of teamwork as the cause of most software development project failures. Filled with humorous anecdotes, this refreshing read ranges from simple prioritization to complex team dynamics. Whether you work in technology or not, "Peopleware" offers advice and insight to boost your team's success.
@jasoncrawford @twang @jamescham @dscheinm @ev A hugely underappreciated book. I remember all kinds of things from it.     
–
source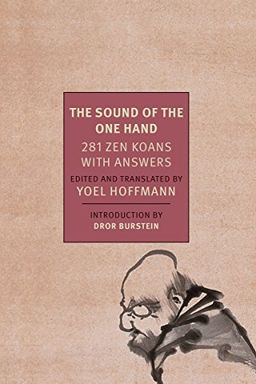 This scandalous book caused a stir upon its release in Japan in 1916. It unveils the secretive practice of Zen, offering a remarkable introduction to Zen thought through riddles, paradoxes, and performance. This treasure trove of wisdom will captivate not only Buddhists and students of religion but also artists, writers, and philosophers. Experience the clearest, most detailed, and most correct picture of Zen with this enlightening book.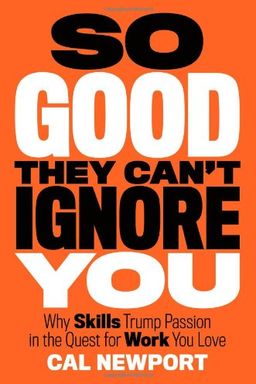 This book challenges the conventional wisdom that following your passion leads to a fulfilling career. Instead, the author argues that becoming excellent at something valuable is the key to developing a compelling career. Through interviews with successful individuals from various industries, Cal Newport provides a blueprint for creating work that you love. This manifesto will change the way you think about careers and the crafting of a remarkable life.
What you really want to do is to master something and to use your mastering of something as a way to get to your passion.     
–
source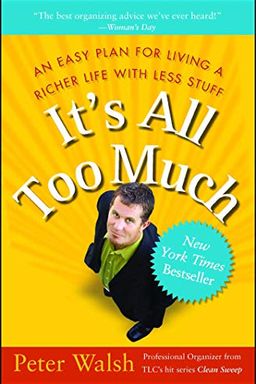 De-clutter your life and reclaim your space with It's All Too Much. Organizational expert Peter Walsh provides simple techniques and step-by-step plans for assessing the state of your home, prioritizing possessions, and letting go of emotional and physical clutter. Beyond storage solutions, learn how to determine what truly adds to your quality of life, and gain more energy for living the life of your dreams.
I actually gave it a whole page in my book 'Cool Tools' because I thought the message was so profound.     
–
source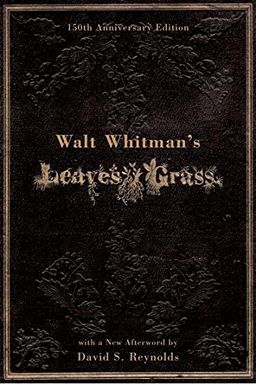 This celebrated American poem broke new ground with its relaxed style and images of racial bonding and democratic togetherness. The first version of the historic volume is captured in this Anniversary Edition, including the unusual jacket and title page, exuberant preface, and twelve free-flowing, untitled poems. This must-have keepsake also includes an afterword discussing the 1855 edition in its social and cultural contexts and early responses to the volume.
While reading this classic poetic ode to America and possibilities ('I am multitude!') my gasket blew, and I became seized with an unstoppable urge to travel.     
–
source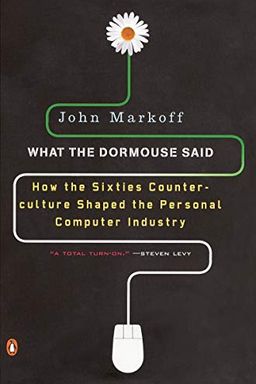 Explore the fascinating backstory of the first personal computers in John Markoff's groundbreaking book. Delve into the unique culture and consciousness of Stanford, California in the '60s and '70s, where visionaries sought to revolutionize technology and free the mind. Meet iconic figures like Ken Kesey and Cap'n Crunch, and discover the impact of LSD, est, The Whole Earth Catalog, and the Homebrew Computer Lab on the industry. What the Dormouse Said is a compelling, inspirational read that sheds new light on the birth of the PC industry.
About the hippy origins of the personal computer industry.     
–
source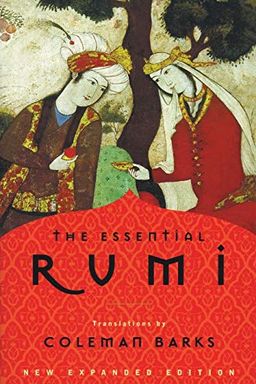 Discover the exquisite and mystical poetry of thirteenth-century Sufi mystic Rumi in this bestselling book, The Essential Rumi. With a new introduction by Coleman Barks and over 80 never-before-published poems, this revised and expanded edition is a must-read for anyone seeking spiritual enlightenment. Through Barks' lyrical translations, Rumi's ecstatic poetry has been made accessible to readers across the world. Don't miss out on the definitive selection of Rumi's most beautiful and moving poetry.
There is nothing that I enjoy more than at night reading Rumi.     
–
source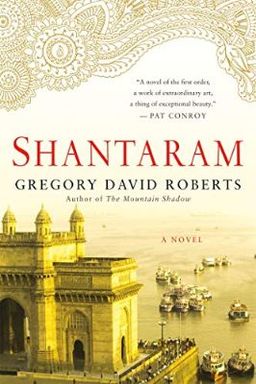 Escapee Lin and his guide Prabaker dive headfirst into the seedy underworld of contemporary Bombay. Amidst beggars, gangsters, and soldiers of all backgrounds, Lin discovers love and a sense of purpose while running a clinic in a rough slum. But it's only a matter of time before Lin's ties to mafia godfather Khader Khan and the enigmatic, alluring Karla thrust him into a world of violence and betrayal. Based on the author's own experiences, this debut novel is a thrilling, epic exploration of human experience and love for India.
You get an incredibly vivid, immersive, deep, and in some ways uplifting view of India and the underworld in India, into that part of Asia.     
–
source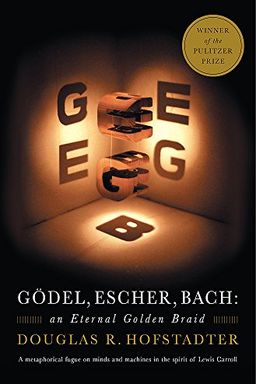 This inquisitive book by Douglas R. Hofstadter delves into the very essence of cognitive science - the intricate links between formal systems. Hofstadter explains how the system behind mental activity goes beyond its support system, and questions whether machines may one day attain human-level intelligence. Gödel, Escher, Bach covers a range of captivating topics from reduction to recursion, offering readers an intriguing exploration of the intricacies of meaning.
Over the years, I kept finding myself returning to its insights, and each time I would arrive at them at a deeper level.     
–
source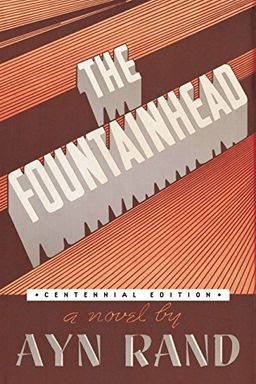 This modern classic explores the idea that man's ego is the source of human progress. Follow the story of young architect Howard Roark, whose integrity is unyielding, as he navigates love and societal condemnation. With a philosophy that continues to challenge readers today, this groundbreaking novel is a must-read for anyone seeking thought-provoking literature.
I got sucked into reading this over-the-top manifesto of self-reliance during finals of my first year of college. By the end of the book, I decided to drop out of school. I never returned. It was the best decision of my life.     
–
source
My Experiments with Truth by Mahatma Gandhi
Finite and Infinite Games by James P. Carse
Childhood's End by Arthur C. Clarke
The Ultimate Resource by Julian Lincoln Simon
Future Shock by Alvin Toffler
The Qur'an by M. A. S. Abdel Haleem