Sort by
Latest Recommendations First
Explore the contradictions of human nature in Blaise Pascal's philosophical masterpiece. In this collection of essays and notes, Pascal delves into psychological, social, metaphysical, and theological themes. Discover the precociously brilliant mathematician and physicist's exploration of mankind's wretched nature and the transformative power of faith in God's grace.
This is a fun list of book recs. My own is Pensees by Pascal, which I've just read for the first time and is insightful and strange and great.     
–
source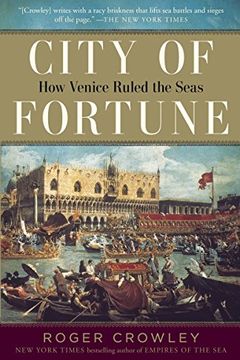 Explore Venice's captivating rise and fall in this epic historical account. From the Fourth Crusade's catastrophic aftermath to Venetian dominance of the Mediterranean, follow the city's journey to become the richest place on earth. With firsthand accounts of battles and negotiations, experience the conflicts that shaped Europe and the world. A dramatic tale of greed, ambition, and power, City of Fortune is a must-read for history enthusiasts.
Two books I've been reading on vacation, prompted by questions my kids were asking in Italy that I didn't have great answers to. I've been learning a ton from both: and     
–
source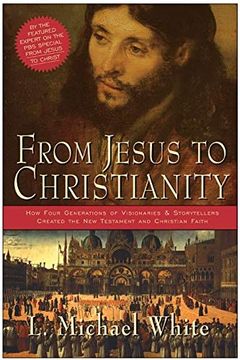 Discover the astonishing story of how Christianity grew from the personal vision of a humble Jewish peasant living in a remote province of the Roman Empire into the largest organized religion in the world. L. Michael White, one of the world's foremost scholars on the origins of Christianity, provides a historical approach to uncover what we can know of Jesus and his early followers through layers of archaeological excavations, buried fragments of largely unknown texts, and historical sources. From Jesus to Christianity explores how early debates spurred the evolution of Christianity as we know it, diving into arguments over how to understand Jesus as both human and divine, the role of women in the church, the diversity of beliefs among Christian communities, Gnostic influences, and political disputes over which books would be included in the New Testament. With illustrations, photos, charts, and maps, this book presents the fullest picture yet of the beginnings of the most popular religion on earth.
Two books I've been reading on vacation, prompted by questions my kids were asking in Italy that I didn't have great answers to. I've been learning a ton from both: and     
–
source
This book examines the 1995 Chicago heat wave, one of the deadliest in American history, and how it was made worse by social, political, and institutional breakdowns in the city. Through years of research, including interviews and archival work, the author reveals surprising and unsettling forms of social breakdown that contributed to the high fatality rates. This incisive and gripping account highlights the contemporary urban condition and the challenges facing cities worldwide in the face of climate change.
This book is a classic and can't recommend it enough.     
–
source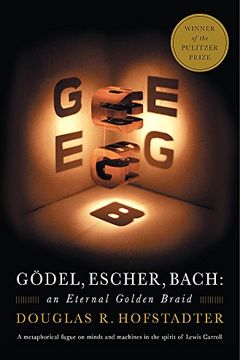 This inquisitive book by Douglas R. Hofstadter delves into the very essence of cognitive science - the intricate links between formal systems. Hofstadter explains how the system behind mental activity goes beyond its support system, and questions whether machines may one day attain human-level intelligence. Gödel, Escher, Bach covers a range of captivating topics from reduction to recursion, offering readers an intriguing exploration of the intricacies of meaning.
The book changed my life! Curious if college-aged students still read it.     
–
source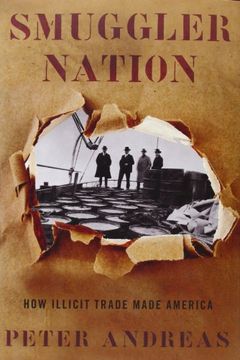 Follow the history of America's contraband capitalism through illicit imports such as West Indies molasses, African slaves, French condoms, and more. In Smuggler Nation, Peter Andreas provides a fascinating and often-overlooked account of America's continuous engagement in smuggling from colonial times to the present. Despite being born and growing up through smuggling, the United States is now the world's leading anti-smuggling crusader. Andreas challenges the hyperbolic depictions of out-of-control borders and global crime threats, reminding readers that illicit trade is not a new concept but an old American tradition that has helped fuel the country's rise to become a world superpower.
@aoscott @jbouie Yes I think that's the one I was thinking of! This book is somewhat adjacent but is *fascinating* along very similar lines     
–
source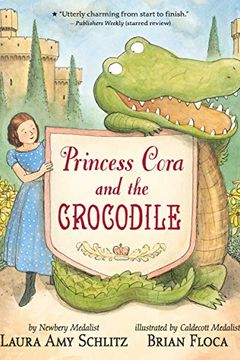 In Princess Cora and the Crocodile, a Newbery and Caldecott Medalist duo team up to give a princess a much-needed break from her overly-scheduled life. Tired of boring lessons and endless baths, Princess Cora turns to her fairy godmother for help, but the unexpected arrival of a mischievous crocodile turns her castle upside down. With hilarious dry humor and playful illustrations, this book is a fun adventure in giving helicopter parents a lesson in loosening up.
Random children's book rec: Princess Cora and the Crocodile. Delightfully weird and funny. My four year old and I have been reading it every morning.     
–
source
Discover the four explosive decades between 1490 and 1530, a period that marked a turning point for both European and world history. The Verge explores world-altering implications of various developments in the short- and long-term. Author Patrick Wyman tells this story through the lives of ten real people, illustrating how their lives set the stage for an unprecedented globalized future. Learn about the foundations of our modern world and how they came into being. The Verge provides a nuanced look at the West's rise to global dominance.
Been reading this book and really enjoying it. Check it out!     
–
source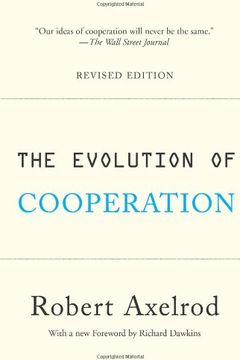 Discover The Evolution of Cooperation, a classic book that sheds light on the question of whether cooperation is truly possible in a world of individual egoists without a central authority. Author Robert Axelrod explores the emergence of cooperation across different fields and recounts famous computer tournaments where the "cooperative" program Tit for Tat came out victorious. Gain valuable insights and learn how to apply cooperative principles to your own life and teach them to others.
Speaking of which, this is one of my all-time favorite books.     
–
source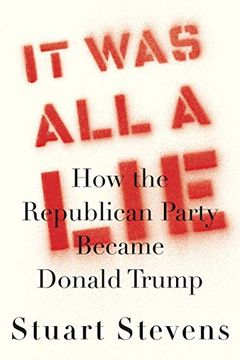 A political insider reveals the truth about how the Republican Party lost its way. With decades of experience under his belt, the author exposes the hypocrisy, racism, and dishonesty at the heart of the modern GOP. This book is a candid and unflinching account of what he's seen firsthand, and he's not asking for pity or forgiveness. Instead, he wants to see the party he helped to create burned to the ground.
What I liked about @stuartpstevens book was that it was about so much more than Trump's personal awfulness and was the first attempt I've seen at a GOP/conservative "God That Failed" genre. Would really like to see more.     
–
source
This Land Is Our Land by Suketu Mehta
We've Got People by Ryan Grim
My Father Left Me Ireland by Michael Brendan Dougherty
Necessary Trouble by Sarah Jaffe
The Master Switch by Tim Wu
Merchants of Doubt by Naomi Oreskes
A Paradise Built in Hell by Rebecca Solnit
The Origins of the Urban Crisis by Thomas J. Sugrue
Sexing the Body by Anne Fausto-Sterling
Seeing Like a State by James C. Scott
Secrets of the Temple by William Greider