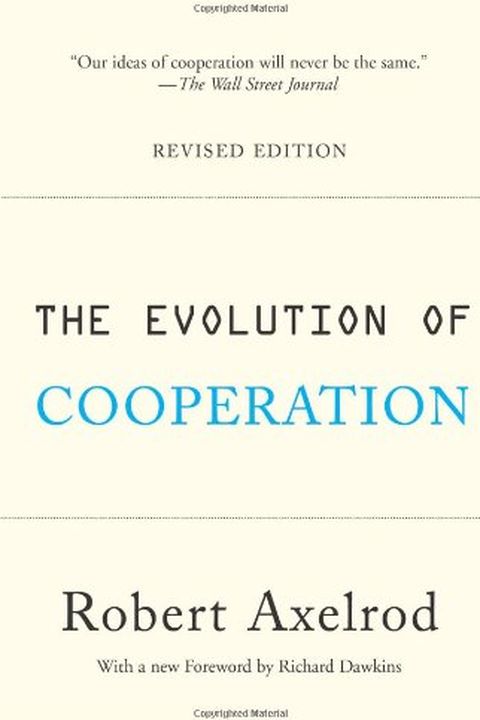 The Evolution of Cooperation
Revised Edition
Robert Axelrod
The Evolution of Cooperation provides valuable insights into the age-old question of whether unforced cooperation is ever possible. Widely praised and much-discussed, this classic book explores how cooperation can emerge in a world of self-seeking egoists—whether superpowers, businesses, or individuals—when there is no central authority to police t...
Publish Date
2006-12-04T00:00:00.000Z
2006-12-04T00:00:00.000Z
First Published in 1984
Recommendations
Speaking of which, this is one of my all-time favorite books.     
–
source
For game theory, in addition to playing strategy games, you may want to try The Compleat Strategyst: Being a Primer on the Theory of Games of Strategy by J.D. Williams and The Evolution of Cooperation by Robert Axelrod.     
–
source