Best Sociology Books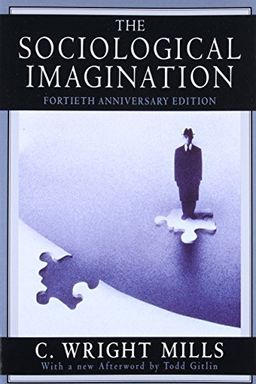 In The Sociological Imagination, C. Wright Mills critiques the current schools of sociology and advocates for a humanist sociology that connects the social, personal, and historical dimensions of our lives. He calls for a sociological vision that sees links between individual problems and important social issues. This highly acclaimed work is a must-read for those interested in social sciences.
Uncover the social causes behind the phenomenon of suicide with this classic book by Emile Durkheim, one of the most influential sociologists in the world. Delving deep into the lack of integration of individuals into society, Suicide provides insights into the psychological impact of suicide on the victim, family, and society as a whole.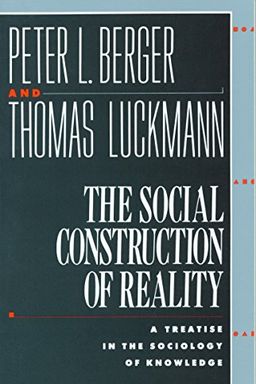 This influential study introduces the concept of "social construction" to the field of social sciences. Written by two renowned sociologists, the book reformulates the sociology of knowledge and is considered one of the most important sociological books of the 20th century.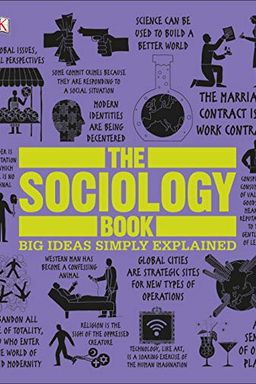 Explore the biggest questions about society and human interactions with The Sociology Book. This guide profiles over 100 of the world's most renowned sociologists and their ideas on equality, diversity, identity, globalization, institutions, and urban living. Designed for easy navigation and filled with conversation starters, this book provides a must-have, in-a-nutshell overview of some of the most fascinating topics on earth. As part of the award-winning Big Ideas Simply Explained series, The Sociology Book uses innovative graphics and straightforward writing to make complex subjects accessible and memorable.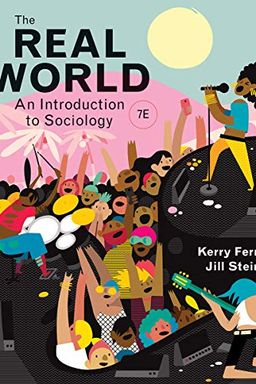 A must-read for college students, The Real World delves into the fascinating subject of sociology with the help of relatable, real-life examples. Written in a style that resonates with modern-day learners, the book covers topics like relationships, employment, and the future of society. The Data Workshops featured in every chapter provide ample opportunities for students to apply the theories to their lives, making this an engaging and interactive read. With budget-friendly formats and a comprehensive support system, The Real World is the ultimate guide for students looking to ace their sociology classes.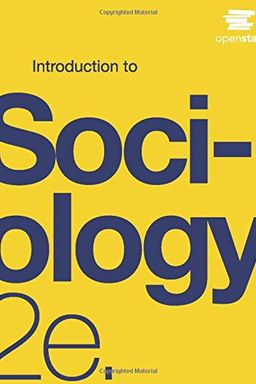 This online book is perfect for students taking an introductory sociology course. It covers sociology theory and research, real-world applications, and features to simplify and debate topics. With learning objectives for each chapter, it's fully customizable. And best of all, it's available for free!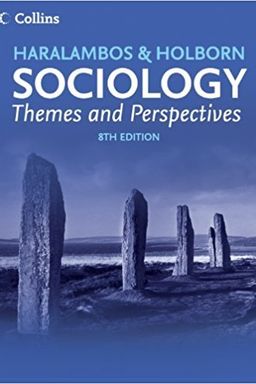 This comprehensive eighth edition of a sociology textbook provides a thorough introduction to the subject for A-level and undergraduate students. Written by trusted subject experts, it covers a range of critical topics including inequality, gender, race, poverty, religion, education, and more. The textbook is fully updated with the latest research and developments in sociology, and includes contextualized examples and empirical studies to help readers apply their knowledge. Engaging full-color explanations and photos bring the subject to life, while quick-reference summaries at the end of each chapter consolidate learning.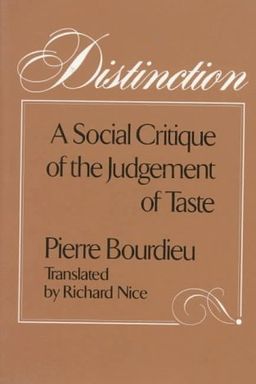 Discover the social distinctions that shape our perceptions of taste, beauty, and class in this classic work by Pierre Bourdieu. Through empirical research and theoretical critique, Bourdieu explores the relationship between systems of classification and social conditions, offering a compelling critique of selective criteria and styles of life. While the final chapter analyzes Kant's use of social categories in his analysis of aesthetic judgment, the heart of the book lies in uncovering the hidden ways that class and taste inform our understanding of the world.
Get ready to ace the Civil Services Main Examination with Essential Sociology. This comprehensive book covers the entire syllabus of Sociology optional as prescribed by UPSC. Divided into two parts, it covers topics like Sociological thinkers, colonial impact, tribal issues and more. With over 200 diagrams, thought-provoking question banks and additional information to tackle unexpected questions, this book is a must-have for aspirants from diverse backgrounds.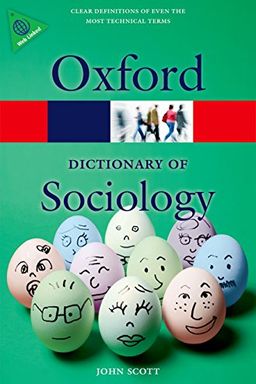 Explore the wide-ranging and authoritative Dictionary of Sociology, containing over 2,500 entries on the terminology, methods, concepts, and thinkers in the field, as well as related fields like psychology, economics, anthropology, philosophy, and political science. Conducted by Professor John Scott, the fourth edition is thoroughly reviewed and updated to reflect current global and multicultural issues, including climate change and social media. Discover new entries covering key living sociologists, terrorism, and intersectionality. This Dictionary is a valuable introduction for beginners and an essential reference for advanced students and teachers.
Sociology by Anthony Giddens
Sociology by James M. Henslin
Evicted by Matthew Desmond
Discipline & Punish by Michel Foucault
The Presentation of Self in Everyday Life by Erving Goffman
The Civilizing Process by Norbert Elias
Economy and Society by Max Weber
The Family by Philip N. Cohen
Invitation to Sociology by Peter L. Berger
Introducing Sociology by John Nagle
You May Ask Yourself by Dalton Conley
Caste by Isabel Wilkerson
The New Jim Crow by Michelle Alexander
The True Believer by Eric Hoffer
Caliban and the Witch by Silvia Federici
Humankind by Rutger Bregman
The Autobiography of Malcolm X by Malcolm X
How Democracies Die by Steven Levitsky
The Vision of the Anointed by Thomas Sowell
Seeing Like a State by James C. Scott
Black Feminist Thought by Patricia Hill Collins
Time to Eat by Nadiya Hussain
The Social Animal by Elliot Aronson
Outliers by Malcolm Gladwell
The Structure of Scientific Revolutions by Thomas S. Kuhn
The Human Condition by Hannah Arendt
The Great Transformation by Karl Polanyi
Carceral Capitalism/ Intervention Series by Jackie Wang
Strangers in Their Own Land by Arlie Russell Hochschild
Anti-Oedipus by Gilles Deleuze, Felix Guattari
The War for Kindness by Jamil Zaki
Madness and Civilization by Michel Foucault
Being the Change by Sara K. Ahmed
Practical Ethics by Peter Singer
Suicide of the West by Jonah Goldberg
The People vs. Democracy by Yascha Mounk
The Racial Contract by Charles W. Mills
White Collar by C. Wright Mills
Gender Trouble by Judith Butler
The Death of Expertise by Tom Nichols
The 48 Laws of Black Empowerment by Dante Fortson
Unequal Childhoods by Annette Lareau
Technological Slavery by Theodore Kaczynski
Applied Cryptography by Bruce Schneier
Conquests and Cultures by Thomas Sowell
Undoing Gender by Judith Butler
The Health Gap by Michael Marmot
Montessori by Angeline Stoll Lillard
Racial Formation in the United States by Michael Omi, Howard Winant
Unfuck Your Boundaries by Faith G. Harper
Are Prisons Obsolete? by Angela Y. Davis
Chasing the Scream by Johann Hari
The Coddling of the American Mind by Greg Lukianoff
Why Are All the Black Kids Sitting Together in the Cafeteria? by Beverly Daniel Tatum
The WEIRDest People in the World by Joseph Henrich
Tightrope by Nicholas D. Kristof
The Death and Life of Great American Cities by Jane Jacobs
No Visible Bruises by Rachel Louise Snyder
The Better Angels of Our Nature by Steven Pinker
Reasons to Vote for Democrats by Michael J. Knowles
Biased by Jennifer L. Eberhardt
Amusing Ourselves to Death by Neil Postman
The Age of Surveillance Capitalism by Shoshana Zuboff
The Corner by David Simon
The Madness of Crowds by Douglas Murray
Cynical Theories by Helen Pluckrose
Random Family by Adrian Nicole Leblanc
The Origins of Totalitarianism by Hannah Arendt
There Are No Children Here by Alex Kotlowitz
The Shock Doctrine by Naomi Klein
American Prison by Shane Bauer
Manufacturing Consent by Edward S. Herman
Black Skin, White Masks by Frantz Fanon
Savage Inequalities by Jonathan Kozol
Far From the Tree by Andrew Solomon
The Divide by Jason Hickel
American Nations by Colin Woodard
Utopia for Realists by Rutger Bregman
Fantasyland by Kurt Andersen
The Divide by Matt Taibbi
Blueprint by Nicholas A. Christakis
Nomadland by Jessica Bruder