Best Psychology Books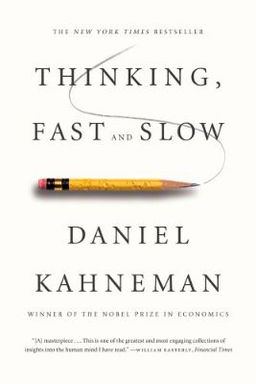 Explore the inner workings of the mind in this groundbreaking book that explains the two systems that drive the way we think. System 1 is fast, emotional, and intuitive while System 2 is slower, more analytical, and logical. Discover the benefits and drawbacks of both systems and learn how to tap into the benefits of slow thinking. With practical insights into decision-making in both our personal and professional lives, this book is a must-read for anyone looking to guard against mental pitfalls and gain a deeper understanding of the way we think.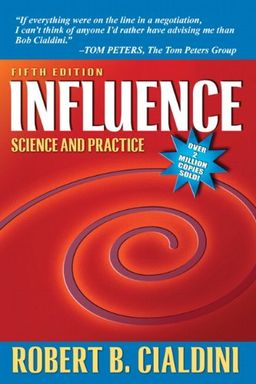 Discover the science of compliance in this captivating book that uncovers the factors that influence people to say "yes" to a request. Scholarly research is combined with real-life techniques and strategies gathered from sales, fundraising, advertising, and other positions that commonly use compliance tactics. The author has organized the tactics into six categories based on psychological principles: reciprocation, consistency, social proof, liking, authority, and scarcity. Widely used in both classes and the business world, this book is a must-read for anyone interested in the power of persuasion.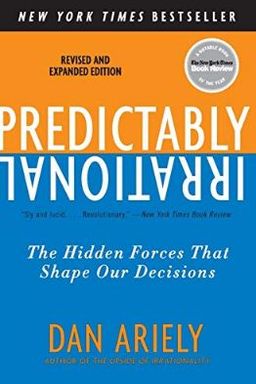 Discover why we make seemingly irrational decisions in our lives, from overspending on a meal to buying a car, in this groundbreaking and expanded edition of a New York Times bestseller. Author Dan Ariely challenges the assumption that we behave in rational ways and reveals the systematic and predictable nature of our misguided behaviors. Explore fascinating insights into the biases and tendencies that make us predictably irrational in this compelling read.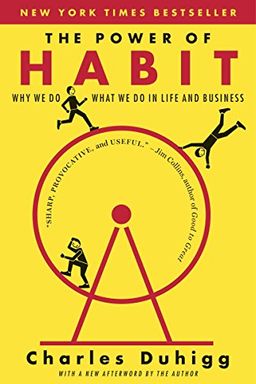 Discover the fascinating science behind our habits and how they can be changed in this bestselling book. Pulitzer Prize-winning reporter Charles Duhigg takes us from the boardrooms of Procter & Gamble to the civil rights movement, presenting a whole new understanding of human nature and its potential. At its core, The Power of Habit provides an exhilarating argument: understanding how habits work is the key to achieving success in life, business, and beyond. With captivating storytelling and practical advice, this book has been hailed by critics as essential reading.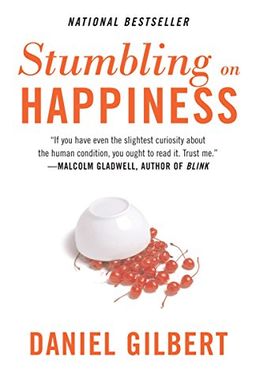 Explore the mysteries of the human mind and discover the misguided ways we predict our own happiness in this accessible and witty book. Harvard psychologist Daniel Gilbert illuminates the illusions of foresight and imagination that skew our perception of the future and lead us to misjudge our satisfactions. Drawing on research from psychology, neuroscience, philosophy, and economics, Gilbert uncovers the secrets of human imagination and our ability to anticipate happiness. Don't miss out on this fascinating read that sheds light on the inner workings of our minds.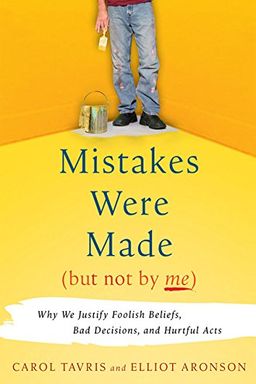 Discover the fascinating reasons why people always find ways to avoid taking responsibility for their mistakes in Mistakes Were Made. Esteemed social psychologists Carol Tavris and Elliot Aronson dive into the human brain's penchant for self-justification and how it leads to harmful fictions that absolve us of wrongdoing. Drawing from years of research and using energized prose, the authors explain the dangers of self-deception and how to overcome it.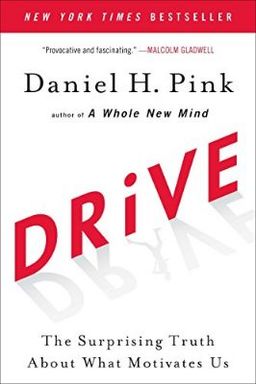 Drive
The Surprising Truth About What Motivates Us
Discover the paradigm-shattering approach to motivation in this persuasive book by Daniel H. Pink. Drawing on four decades of scientific research, Pink asserts that rewards like money are not the best way to motivate. Instead, he explores the deeply human need for autonomy, mastery, and purpose, offering surprising techniques for putting these elements into action. This unique book will transform how you think and live, whether at work, school, or home.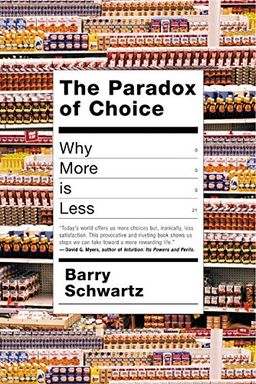 This book explores the overwhelming abundance of choice we face in everyday decisions, from choosing a coffee shop to picking a career path, and how this can lead to decision-making paralysis, anxiety, and even depression. By synthesizing current research in social sciences, the author challenges the assumption that more choice is always better and offers practical steps on how to limit choices to a manageable number and derive greater satisfaction from the choices you do make.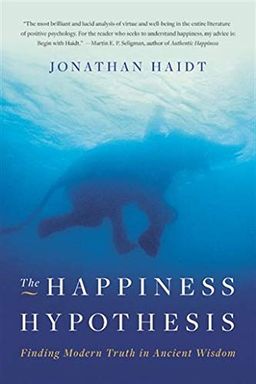 Explore the intersection of philosophy and psychology in this thought-provoking book. Award-winning psychologist Jonathan Haidt delves into enduring maxims such as "Do unto others as you would have others do unto you" and "What doesn't kill you makes you stronger," and shows how they can bring more happiness and fulfillment to our lives. A truly transformative read.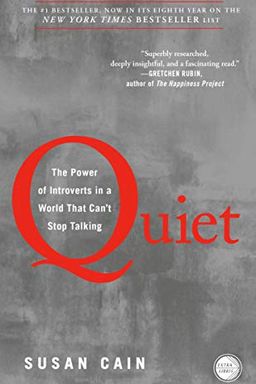 Quiet
The Power of Introverts in a World That Can't Stop Talking
Discover the power of introverts with this insightful book. Susan Cain explores how society undervalues introverts and their contributions, from Rosa Parks to Steve Wozniak. Through research and real-life stories, Quiet charts the rise of the Extrovert Ideal and introduces successful introverts who often thrive in quiet environments. Prepare to see introverts in a new light and gain a fresh perspective on how we view ourselves and others.
Emotional Intelligence by Daniel Goleman
The Social Animal by David Brooks
Brain Rules by John Medina
The Honest Truth About Dishonesty by Dan Ariely
The Lucifer Effect by Philip Zimbardo
The Invisible Gorilla by Christopher Chabris
Man's Search for Meaning by Viktor E. Frankl
You Are Not So Smart by David McRaney
The Art of Choosing by Sheena Iyengar
The Social Animal by Elliot Aronson
Flow by Mihaly Csikszentmihalyi
Strangers to Ourselves by Timothy D. Wilson
The Dictionary of Body Language by Joe Navarro
Authentic Happiness by Martin E. P. Seligman
The Upside of Your Dark Side by Todd Kashdan
Redirect by Timothy D. Wilson
The Body Keeps the Score by Bessel van der Kolk
How to Win Friends and Influence People by Dale Carnegie
The 48 Laws of Power by Robert Greene
Mindset by Carol S. Dweck
The Happiness Advantage by Shawn Achor
The Blank Slate by Steven Pinker
Fooled by Randomness by Nassim Nicholas Taleb
Obedience to Authority by Stanley Milgram
The Best Place to Work by Ron Friedman
Emotions Revealed, Second Edition by Paul Ekman
The Psychology of Judgment and Decision Making by Scott Plous
Willpower by Roy F. Baumeister
The Secret Life of Pronouns by James W. Pennebaker
Numbers Rule Your World by Kaiser Fung
Behave by Robert M. Sapolsky
The Righteous Mind by Jonathan Haidt
Seeking Wisdom by Peter Bevelin
The Inner Game of Tennis by W. Timothy Gallwey
Outliers by Malcolm Gladwell
Diagnostic and Statistical Manual of Mental Disorders by American Psychiatric Association
Man and His Symbols by Carl G. Jung
The Antidote by Oliver Burkeman
On Becoming a Person by Carl R. Rogers
The Evolution of Cooperation by Robert Axelrod
Incognito by David Eagleman
The Varieties of Religious Experience by William James
Evolutionary Psychology by David Buss
The Black Swan by Nassim Nicholas Taleb
The Champion's Mind by Jim Afremow
Psychology of Intelligence Analysis by Richards J. Heuer Jr.
Yes! by Noah J. Goldstein
Choices, Values, and Frames by Daniel Kahneman
How to Think Straight About Psychology by Keith E. Stanovich
Smart Choices by John S. Hammond
Publication Manual of the American Psychological Association by American Psychological Association
Abnormal Psychology by Ronald J. Comer
Inner Gold by Robert A Johnson
Thinking and Deciding by Jonathan Baron
Positive Psychology In A Nutshell by Ilona Boniwell Boniwell
The Examined Life by Stephen Grosz
Positivity by Barbara Fredrickson
Brainfluence by Roger Dooley
The Drunkard's Walk by Leonard Mlodinow
The Branded Mind by Erik du Plessis
How to Find Fulfilling Work by Roman Krznaric
To Sell Is Human by Daniel H. Pink
Beyond Culture by Edward T. Hall
Judgment in Managerial Decision Making by Max H. Bazerman
Psychology by Wayne Weiten
Me, Myself, and Us by Brian R Little
Neuromarketing by Patrick Renvoise
Priceless by William Poundstone
On Being Certain by Robert Burton
The Compass of Pleasure by David J. Linden
59 Seconds by Richard Wiseman
Flourish by Martin E. P. Seligman
Psychology by Saundra K. Ciccarelli
What Makes Your Brain Happy and Why You Should Do the Opposite by David Disalvo
Social Engineering by Christopher Hadnagy
Happier by Tal Ben-Shahar
Buyology by Martin Lindstrom
Psychology For Dummies by Adam Cash
The Optimism Bias by Tali Sharot
Fascinate by Sally Hogshead
Situations Matter by Sam Sommers