Best Neuroscience Books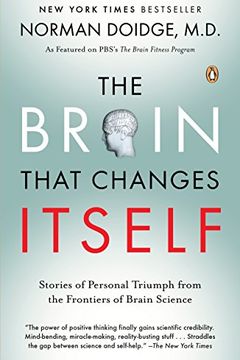 Discover the groundbreaking science of neuroplasticity as you delve into the transformative stories of people who were once told their mental limitations were unalterable. Through the journeys of those with brain damage, learning disorders, and even half a brain, witness how the brain can rewire itself to heal and grow. Written by a leading psychiatrist, this inspiring and moving book explores the mysteries of the human body, emotion, love, sex, culture, and education, offering a new perspective on human potential.
Explore the extraordinary world of neurological disorders through personal case studies. This book presents patients with bizarre perceptual and intellectual aberrations, vividly conveying their struggles to live with memory loss, loss of recognition, and violent tics. These deeply human tales showcase life's perseverance in the face of overwhelming adversity and provide a window into the lives of the neurologically impaired.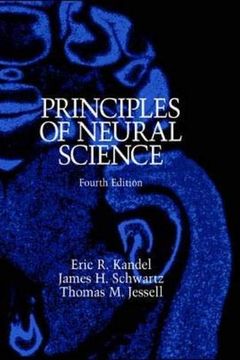 Discover the complexity of the brain with this comprehensive exploration of its structure, function, and development. From neuroanatomy to cognitive behavior, this book covers everything you need to know about the nervous system, including neurological and psychiatric diseases and perception. Dive deep into cell and molecular mechanisms and signaling with an expanded treatment of the subject.
Learn how stress affects your health and how to manage it with Robert M. Sapolsky's "Why Zebras Don't Get Ulcers." This acclaimed book now features new chapters on addiction, anxiety, personality disorders, and spirituality. Sapolsky explains why diseases caused by stress, such as heart disease and cancer, are more common in humans than other illnesses. Discover how to avoid getting sick by effectively managing stress.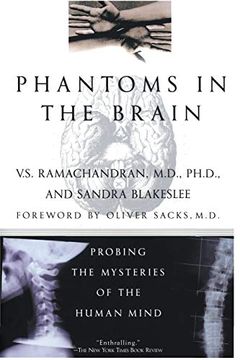 "Phantoms in the Brain" by a renowned neuroscientist delves deep into the architecture of the human brain. Through the use of simple experiments and intriguing patient cases, the author sheds light on questions about body image, laughter, depression, religion, decision-making, and more. This medical detective work offers new insights into the mysteries of consciousness and the self, challenging the boundaries of the last great frontier of medicine - the human mind.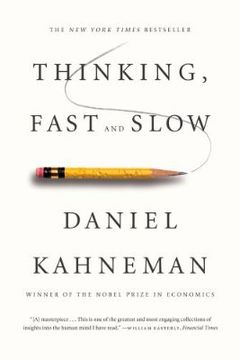 Explore the inner workings of the mind in this groundbreaking book that explains the two systems that drive the way we think. System 1 is fast, emotional, and intuitive while System 2 is slower, more analytical, and logical. Discover the benefits and drawbacks of both systems and learn how to tap into the benefits of slow thinking. With practical insights into decision-making in both our personal and professional lives, this book is a must-read for anyone looking to guard against mental pitfalls and gain a deeper understanding of the way we think.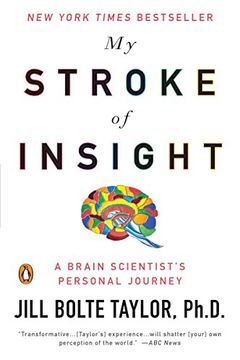 In My Stroke of Insight, a brain scientist recounts her strange journey from a stroke that left her unable to walk, talk, read, write, or remember anything. With the help of an amazing mother, and a deep understanding of the brain, the author not only fully recovers but shares insights into brain functions and how we can influence our own neural circuitry for a better life. A powerful and enlightening true story.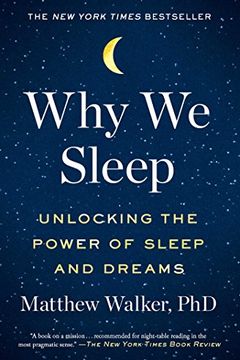 Discover the power and purpose of slumber with this international sensation of a book. Sleep expert Matthew Walker examines every aspect of our physical and mental well-being, from learning and mood to regulating hormones and preventing diseases like cancer, Alzheimer's and diabetes. In this "compelling and utterly convincing" read, Walker explains how to improve our lives by harnessing the benefits of sleep.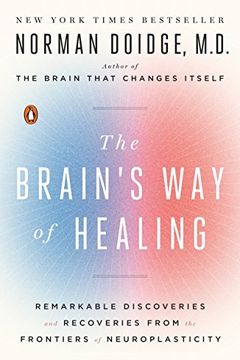 Discover the amazing advances in brain injury and illness treatment in this bestseller! Learn about the process of neuroplastic healing and how non-invasive methods like light, sound, and movement can awaken the brain's own healing capacities. Explore real-life cases where chronic pain, autism, and other conditions were alleviated through these approaches. This book presents cutting-edge science and practical principles that can help improve your brain's performance and health.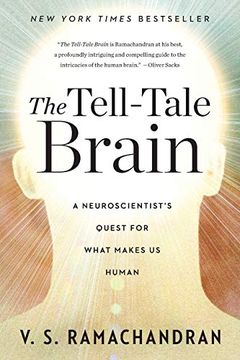 Explore the fascinating intersection of neurology and behavior in this compelling book by V. S. Ramachandran. Dubbed the "Marco Polo of neuroscience" by Richard Dawkins, Ramachandran delves into extreme and baffling case studies to shed light on the evolution and normal function of the human brain. Topics such as synesthesia and autism become windows into the mechanisms that make us unique as humans, while offering new directions for treatment. Ramachandran's storytelling and research skills make this book an exciting journey into the mysteries of the mind.
Mapping the Mind by Rita Carter
Neuroanatomy through Clinical Cases by Hal Blumenfeld
Neuroscience by Dale Purves
Clinical Neuroanatomy made ridiculously simple by Stephen Goldberg M. D
How the Mind Works by Steven Pinker
Descartes' Error by Antonio Damasio
The Mind's Eye by Oliver Sacks
Behave by Robert M. Sapolsky
Awakenings by Oliver Sacks
The Happiness Hypothesis by Jonathan Haidt
On Intelligence by Jeff Hawkins
Your Brain at Work by David Rock
Brain Rules by John Medina
In Search of Memory by Eric R. Kandel
Neuroscience by David Bear
The Language Instinct by Steven Pinker
Fixing My Gaze by Susan R. Barry
Nocturnal Brain EXPORT by
Behavioral Neuroscience by S. Marc Breedlove
Lange Clinical Neurology and Neuroanatomy by Aaron Berkowitz
The Neuroscience of Clinical Psychiatry by Edmund Higgins
Apprentice to Genius by Mr. Robert Kanigel
Willpower by Roy F. Baumeister
The Emotional Brain Revisited by Jacek Debiec
The Social Animal by David Brooks
The Mind-Gut Connection by Emeran Mayer