Jason Fried
Recommended Books
Jason Fried is the co-founder and president of 37signals, a Chicago-based company that builds web-based productivity tools that, in their words, "do less than the competition - intentionally." 37signals' simple but powerful collaboration tools include Basecamp, Highrise, Backpack, Campfire, Ta-da List, and Writeboard
Sort by
Latest Recommendations First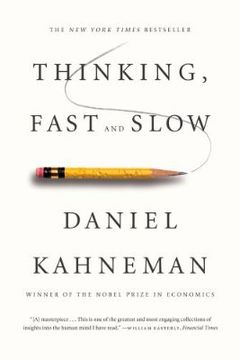 Explore the inner workings of the mind in this groundbreaking book that explains the two systems that drive the way we think. System 1 is fast, emotional, and intuitive while System 2 is slower, more analytical, and logical. Discover the benefits and drawbacks of both systems and learn how to tap into the benefits of slow thinking. With practical insights into decision-making in both our personal and professional lives, this book is a must-read for anyone looking to guard against mental pitfalls and gain a deeper understanding of the way we think.
@invinciblesaad I enjoyed that book, too. Fascinating.     
–
source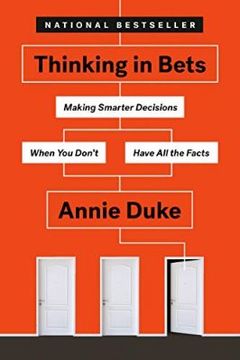 "Thinking in Bets" by Annie Duke is a guide to making better decisions in an uncertain world. Using examples from business, sports, politics, and poker, Duke shows how embracing uncertainty and thinking in probabilities can lead to long-term success. Learn how to assess what you know and don't know, avoid knee-jerk reactions and biases, and become more confident and successful in decision-making.
@philreynolds @AnnieDuke I have read Thinking in Bets. Really enjoyed that part especially. Looking for a book with dozens of examples like that, given various contexts.     
–
source
Discover the groundbreaking theory that aging is a disease and is treatable in this fascinating book by a leading authority on genetics and longevity. Exploring research from Harvard, the author reveals how activating vitality genes can slow down or even reverse aging. Prepare to be enlightened on this bold new approach to aging.
Sinclair's a brilliant guy (highly recommend his book "Lifespan"). Nice to see him chiming in on COVID-19. This ~12 min sobering video is worth a watch.     
–
source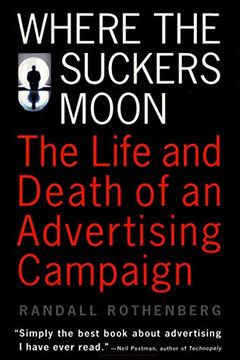 A fascinating and sometimes shocking glimpse into the world of advertising, Where the Suckers Moon follows the battle between six agencies to land Subaru's account during the recession of 1991. Randall Rothenberg offers insightful commentary on the chaos, creativity, and egotism that went into crafting the winning slogan that would make Subaru a national sensation. This face-paced historical account sheds light on the impact of advertising on our culture.
Q: What's your favorite book on building a brand that ages well? #askJF - @TanWithMedia A:     
–
source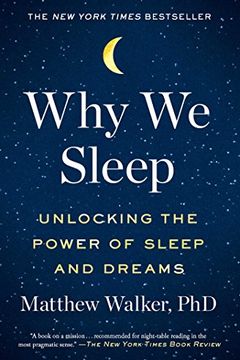 Discover the power and purpose of slumber with this international sensation of a book. Sleep expert Matthew Walker examines every aspect of our physical and mental well-being, from learning and mood to regulating hormones and preventing diseases like cancer, Alzheimer's and diabetes. In this "compelling and utterly convincing" read, Walker explains how to improve our lives by harnessing the benefits of sleep.
Think 6 hours is enough sleep? Think you can power through periods of limited sleep and make it up later? Think you're immune to sleep deprivation because you're born to hustle? Read this book and think again. "Why We Sleep" is highly recommended —>     
–
source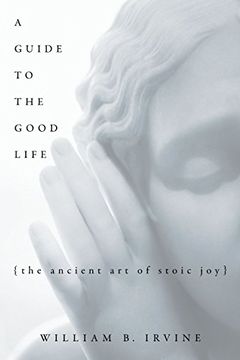 Gain timeless wisdom on living a fulfilled life from the ancient philosophy of Stoicism with A Guide to the Good Life. Author William B. Irvine presents practical advice and techniques for attaining tranquility, minimizing worry, and finding contentment in our modern lives. Learn how to let go of the past, focus on what we can control, and become a more thoughtful observer of our own life in order to avoid chronic dissatisfaction. This engaging and insightful read provides invaluable advice for anyone looking to live a more joyful life.
The book that had the biggest impact on me this year was "A Guide to the Good Life: The Ancient Art of Stoic Joy" —>     
–
source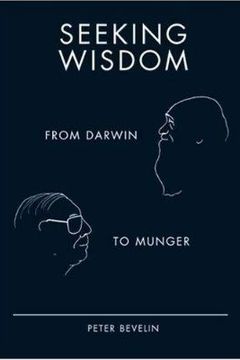 "Seeking Wisdom" is a multidisciplinary exploration of how we can attain wisdom, from avoiding mistakes to improving our thinking. The author draws on an impressive range of thinkers, from Confucius to Warren Buffet, to tackle big questions like why we behave the way we do and what we want out of life. Perfect for those who are always seeking knowledge and looking to improve their lives both in business and beyond.
Finally got to re-reading one of my favorite books: Seeking Wisdom, from Darwin to Munger. Highly recommended.     
–
source
Discover the fascinating story of a business revolution in Maverick. Author Ricardo Semler shares how he transformed his family's struggling company into a thriving, cutting-edge enterprise. By breaking down hierarchical structures and empowering employees, Semler created a workplace that defied traditional business expectations and achieved remarkable success. Explore the innovative strategies and practical advice that can help businesses adapt and thrive in challenging times.
It was @ricardosemler's 1990's book Maverick that really gave me the extra boost to courage to run 37signals/Basecamp our way…     
–
source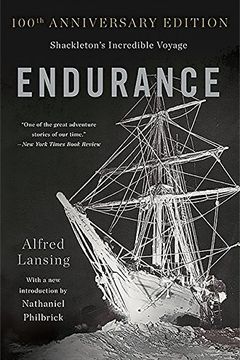 Embark on a thrilling adventure through the frozen tundras of Antarctica as British explorer Ernest Shackleton and his crew attempt to reach the South Pole. Follow the remarkable journey of these brave men as they battle extreme conditions and navigate through dangerous terrain in their quest for survival. Endurance is a gripping and inspirational tale that has become a timeless symbol of heroic perseverance.
I'll leave you with the one I just finished: "Endurance". It's about Ernest Shackleton's incredible attempt to cross the Antarctic continent back in the early 1900s. Amazing story of perseverance and leadership against all odds. Riveting book.     
–
source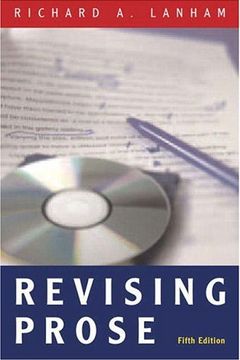 Improve your writing skills with this concise and brilliant supplement book that follows a step-by-step system for creating clear and readable prose. This is a must-have for anyone wanting to improve their writing, regardless of the course they are taking.
If you want to be a better writer, ignore this cover and read this book:     
–
source
The Talent Code by Daniel Coyle