Sort by
Latest Recommendations First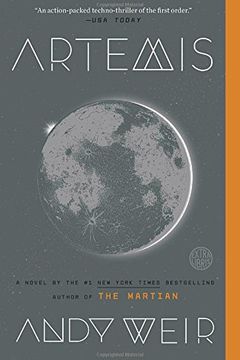 This is another work by Andy Weir (author of The Martian), and it's a very fun read that I would classify as part of the guilty pleasure section of my personal library     
–
source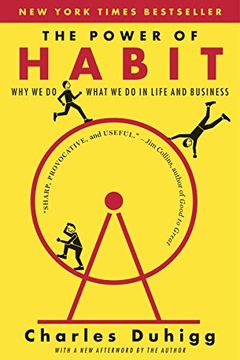 This month I finally got to reading The Power of Habit, a book published a few years ago that compiles a bunch of great academic neuroscience and applied psychology research on habit formation. It includes clear reporting and interviewing work by its author, Charles Duhigg, whose day job is reporting for The New York Times. The book uses the now-standard formula of beginning each chapter with an anecdote that's later substantiated by research, but that doesn't make it any less interesting (or useful). Plus, the bits detailing Paul O'Neill's transformation of Alcoa are priceless reading for a CEO trying to build a mission-driven company.     
–
source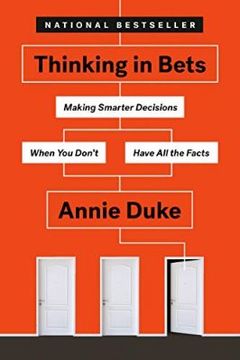 This book definitely falls in the category I loosely refer to as, "self-help," which I typically skim more than dive into, but I read this book all the way through because I found the premise so intriguing.     
–
source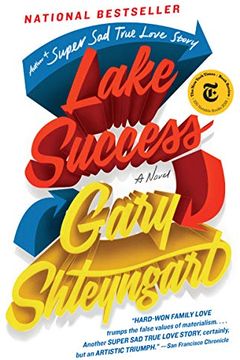 Lake Success is pretty outrageous too, but also extremely funny, and terribly sad, and very human     
–
source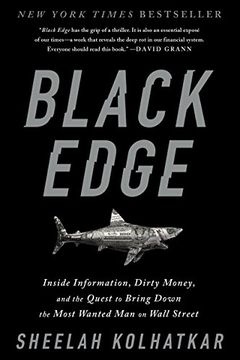 Black Edge
Inside Information, Dirty Money, and the Quest to Bring Down the Most Wanted Man on Wall Street
Black Edge reads more outrageous and fictional, such is the hubris of the many characters portrayed in it     
–
source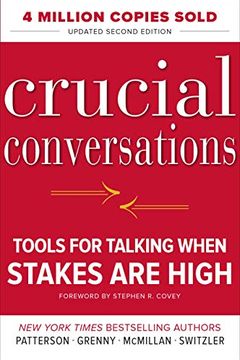 Last month I read Crucial Conversations, a now-venerable guide to having tough conversations in a way that engages the debaters. By defining a common goal through constantly trying to genuinely understand the needs and viewpoints of others, the conversations become less heated, and more productive. In a high-growth startup, such conversations can often be very stressful, and it is easy to lose track of your shared end goal when emotions flare up. Crucial Conversations covers many of the useful tactics in making sure these conversations are productive, and offers advice on improving relationships with your coworkers.     
–
source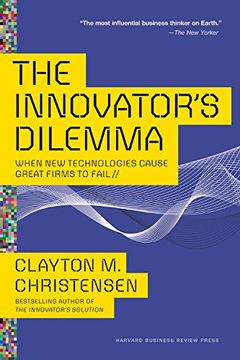 Q. - What's your favourite business book you'd advise to young entrepreneurs and why? M.L. -Some good ones from the "pure business" category: Zero to One, The Hard Thing About Hard Things, The Innovator's Dilemma, Good to Great, etc. Personally, I prefer less advice, more history. From my favorite business segment: Too Big To Fail, Ascent of Money, When Genius Failed, etc. Books on applied psychology (Influence, Predictably Irrational, etc) are another way to round out primarily technological education :)     
–
source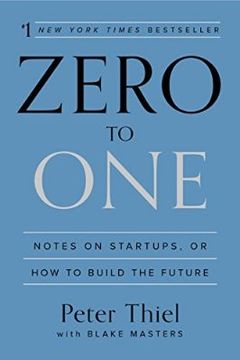 Zero to One
Notes on Startups, or How to Build the Future
Q. - What's your favourite business book you'd advise to young entrepreneurs and why? M.L. -Some good ones from the "pure business" category: Zero to One, The Hard Thing About Hard Things, The Innovator's Dilemma, Good to Great, etc. Personally, I prefer less advice, more history. From my favorite business segment: Too Big To Fail, Ascent of Money, When Genius Failed, etc. Books on applied psychology (Influence, Predictably Irrational, etc) are another way to round out primarily technological education :)     
–
source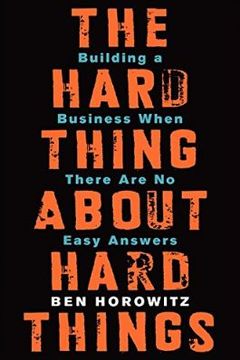 Q. - What's your favourite business book you'd advise to young entrepreneurs and why? M.L. -Some good ones from the "pure business" category: Zero to One, The Hard Thing About Hard Things, The Innovator's Dilemma, Good to Great, etc. Personally, I prefer less advice, more history. From my favorite business segment: Too Big To Fail, Ascent of Money, When Genius Failed, etc. Books on applied psychology (Influence, Predictably Irrational, etc) are another way to round out primarily technological education :)     
–
source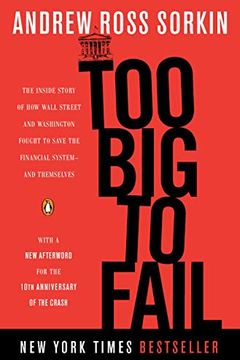 Too Big to Fail
The Inside Story of How Wall Street and Washington Fought to Save the Financial System--and Themselves
Q. - What's your favourite business book you'd advise to young entrepreneurs and why? M.L. -Some good ones from the "pure business" category: Zero to One, The Hard Thing About Hard Things, The Innovator's Dilemma, Good to Great, etc. Personally, I prefer less advice, more history. From my favorite business segment: Too Big To Fail, Ascent of Money, When Genius Failed, etc. Books on applied psychology (Influence, Predictably Irrational, etc) are another way to round out primarily technological education :)     
–
source
Middleman by Olen Steinhauer
High Growth Handbook by Elad Gil
Predictably Irrational by Dan Ariely
The Ascent of Money by Niall Ferguson
Influence by Robert B. Cialdini
When Genius Failed by Roger Lowenstein
The Master and Margarita by Mikhail Bulgakov
Good To Great by Jim Collins
The Art of Computer Programming, Vol. 1 by Donald E. Knuth
Structure and Interpretation of Computer Programs by Harold Abelson
The Complete Stories by Isaac Asimov