Best Leadership Books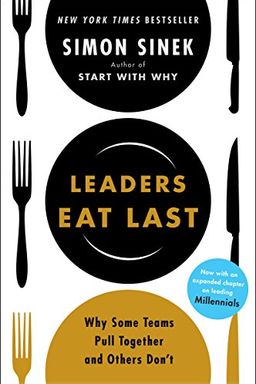 Discover how great leaders create environments in which people naturally work together to do remarkable things in this compelling book. Drawing on examples from a diverse range of industries, Simon Sinek explores the biology behind our deep-seated need for safety and shows how building a Circle of Safety can create stable, adaptive, and confident teams. Find out how this principle is rooted in our ancient past and how it's still effective today. Learn how leaders who are willing to put others first are rewarded with deeply loyal colleagues who will go to great lengths to advance their organization's vision.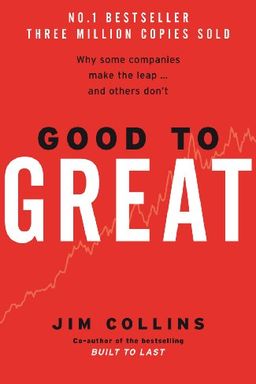 Discover the secrets to taking your company from good to great through the groundbreaking research conducted by Jim Collins and his team. Delve into the distinguishing characteristics of elite companies that achieved long-term sustained performance and beat the general stock market by seven times. Uncover surprising findings on leadership, simplicity in strategy, discipline, technology, and more. This book will challenge your beliefs about what it takes to transform a company and leave you with a newfound perspective on management strategy and practice.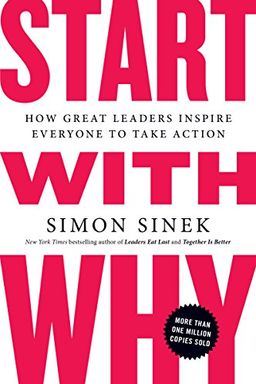 Discover the secret to why some people and organizations are more innovative, influential, and profitable than others in this powerful and engaging exploration. Through studying influential leaders like Martin Luther King Jr. and Steve Jobs, Simon Sinek discovered they all had one thing in common: they started with why. With compelling real-life stories, Sinek shares his insights on what it takes to truly lead and inspire.
This classic, bestselling self-help book offers rock-solid advice for personal and professional success. With over 15 million copies sold, the principles in this book have helped famous people reach new heights in their careers and personal lives. Discover the six ways to make people like you, the twelve ways to win people to your way of thinking, and the nine ways to change people without arousing resentment. Perfect for anyone looking to achieve maximum potential in the competitive modern age.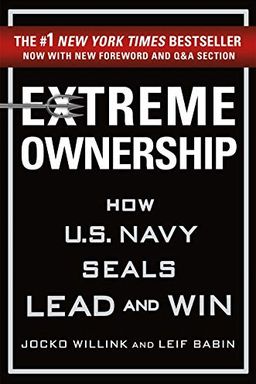 Learn how to apply powerful leadership principles from the battlefield to your business and life with this gripping narrative from two US Navy SEAL officers who led the most highly decorated special operations unit of the Iraq War. Detailing the mindset and principles that enable SEAL units to accomplish the most difficult combat missions, this book challenges leaders everywhere to fulfill their ultimate purpose: lead and win. Revolutionize your leadership development with Extreme Ownership.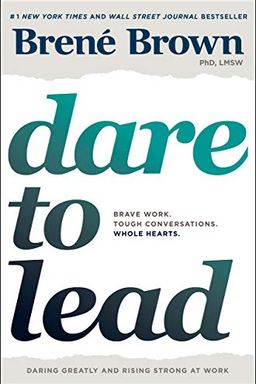 Learn how to be a daring leader with the help of Brené Brown's latest book, based on new research conducted with leaders, change makers, and culture shifters. Through examples and stories, Brown offers a no-BS approach to developing the skills and practices necessary for courageous leadership. She emphasizes that leadership is not about titles or wielding power, but rather recognizing the potential in people and ideas and having the courage to develop that potential. This book is a must-read for anyone who wants to step up and into brave leadership.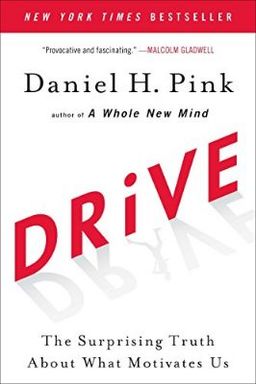 Drive
The Surprising Truth About What Motivates Us
Discover the paradigm-shattering approach to motivation in this persuasive book by Daniel H. Pink. Drawing on four decades of scientific research, Pink asserts that rewards like money are not the best way to motivate. Instead, he explores the deeply human need for autonomy, mastery, and purpose, offering surprising techniques for putting these elements into action. This unique book will transform how you think and live, whether at work, school, or home.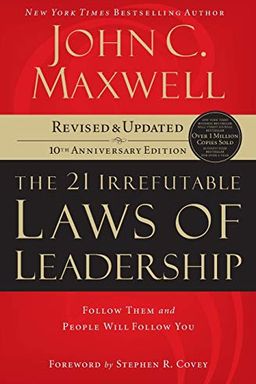 Discover the 21 essential principles of leadership that can transform your life in this captivating book. Written by a leadership expert with over 30 years of experience, you'll gain insights from real-life successes and failures in various industries including business, politics, sports, religion, and military conflict. Engaging and insightful, this book will show you what it takes to become an exceptional leader.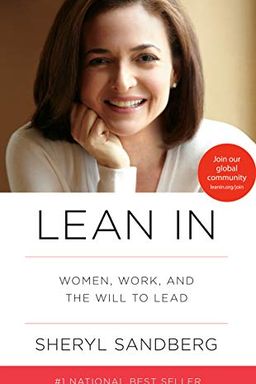 Lean In
Women, Work, and the Will to Lead
This cultural phenomenon has become an instant catchphrase for empowering women, sparking global conversations about women and ambition. The author draws on her own experience working at successful businesses to provide actionable advice for women on making small changes that can effect change on a universal scale. The book tackles topics such as equality at work, confidence, and leadership, and has ignited a ferocious debate on these important issues.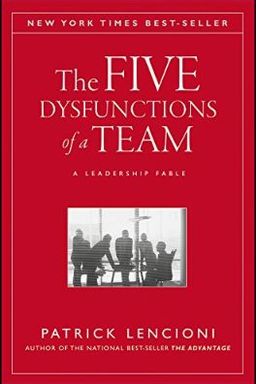 Learn the secrets of team leadership with this gripping fable from a bestselling author. Follow Kathryn Petersen, CEO of Decision Tech, as she must unite her struggling team or risk bringing down the entire company. Patrick Lencioni breaks down the five dysfunctions that plague even the best teams, providing actionable steps to create a cohesive and effective team. With his trademark storytelling and insightful model, you'll walk away inspired to become an exceptional team leader.
Primal Leadership, With a New Preface by the Authors by Daniel Goleman
The Ride of a Lifetime by Robert Iger
Leadership Is an Art by Max Depree
The Dichotomy of Leadership by Jocko Willink
The Effective Executive by Peter F. Drucker
Wooden on Leadership by John Wooden
Developing the Leader Within You 2.0 by John C. Maxwell
Leadership by Doris Kearns Goodwin
The Making of a Manager by Julie Zhuo
Leadership and Self-Deception by The Arbinger Institute
Radical Candor by Kim Scott
Leading Change, With a New Preface by the Author by John P. Kotter
The Leadership Challenge by James M. Kouzes
Act Like a Leader, Think Like a Leader by Herminia Ibarra
The New One Minute Manager by Ken Blanchard
True North by Bill George
Leadershift by John C. Maxwell
The 5 Levels of Leadership by John C. Maxwell
Lead from the Outside by Stacey Abrams
Crucial Conversations by Kerry Patterson
It's Your Ship by Captain D. Michael Abrashoff
Made to Stick by Chip Heath
Servant Leadership by Robert K. Greenleaf
It's Not About the Coffee by Howard Behar
High Output Management by Andrew S. Grove
The Score Takes Care of Itself by Bill Walsh
Give and Take by Adam Grant
The Advantage by Patrick Lencioni
The Ideal Team Player by Patrick M. Lencioni
Multipliers by Liz Wiseman
Excellence Wins by Horst Schulze
What Got You Here Won't Get You There by Marshall Goldsmith
The Servant by James C. Hunter
The World's Most Powerful Leadership Principle by James C. Hunter
The Servant Leader by James A. Autry
The Truth about Leadership by James M. Kouzes
The First 90 Days by Michael D. Watkins
On Becoming a Leader by Warren Bennis
Execution by Larry Bossidy
Leaders by Stanley McChrystal
How to Lead by David M. Rubenstein
Humble Leadership by Edgar H. Schein
All You Have to Do Is Ask by Wayne Baker
Turn the Ship Around! by L. David Marquet
Team of Teams by Gen. Stanley McChrystal
Creativity, Inc. by Ed Catmull
The Infinite Game by Simon Sinek
The Power of Moments by Chip Heath
Work Rules! by Laszlo Bock
Developing the Leader Within You by John Maxwell
Think Like a Rocket Scientist by Ozan Varol
Measure What Matters by John Doerr
Loonshots by Safi Bahcall
The 360 Degree Leader by John C. Maxwell
Tribal Leadership by Dave Logan
The Essential Drucker by Peter F. Drucker
What's Your Problem? by Thomas Wedell-Wedellsborg
Everyone Communicates, Few Connect by John C. Maxwell
The Four Obsessions of an Extraordinary Executive by Patrick Lencioni
It Worked for Me by Colin Powell
Permission to Screw Up by Kristen Hadeed
The Power of Positive Leadership by Jon Gordon
Giants of Enterprise by Richard S. Tedlow
Never Give In! The Best of Winston Churchill's Speeches by Winston Churchill
Hacking Leadership by Joe Sanfelippo
Why Do So Many Incompetent Men Become Leaders? by Tomas Chamorro-Premuzic
The Serving Leader by Ken Jennings
Seven Pillars of Servant Leadership by James W. Sipe
The New Psychology of Leadership by S. Alexander Haslam
Move Your Bus by Ron Clark
Living Forward by Michael Hyatt
Go Put Your Strengths to Work by Marcus Buckingham
Strengths Based Leadership by Tom Rath
In Search of Excellence by Thomas J. Peters
The Energy Bus by Jon Gordon
Learning to Lead by Ron Williams
Leadership by James M. Burns
What Are Your Blind Spots? Conquering the 5 Misconceptions that Hold Leaders Back by Jim Haudan
The No Asshole Rule Building a Civilised Workplace and Surviving One That Isn't. Robert Sutton by Robert I. Sutton
Leadership by Peter G. Northouse
Nice Girls Don't Get the Corner Office by Lois P. Frankel
The 4 Day Week by Andrew Barnes