Adrienne Porter Felt
Recommended Books
Adrienne Porter Felt is an engineering manager at Google, where she works on making Chrome easy to use. Currently, Adrienne leads Chrome's data science and next generation user teams. Previously, Adrienne worked on usable security and HTTPS adoption, earning her recognition as one of MIT Technology Review's Innovators Under 35. Most of her academic publications are on usable security for browsers or smartphones. Adrienne earned her PhD from UC Berkeley, and her undergraduate degree from the University of Virginia.
Sort by
Latest Recommendations First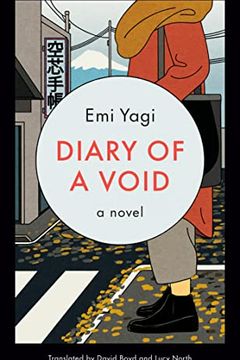 A humorous and thought-provoking novel explores sexism in the workplace, as a woman perpetuates a nine-month lie that she's pregnant to avoid harassment. As the only woman in a company, she finds herself doing menial tasks until she takes control of the situation. This surreal and witty debut novel is a must-read for anyone interested in modern feminist literature.
I've lately been enjoying slightly weird books about people who are driven insane by capitalism and/or the workplace. If you sit at a desk all day you might like them too. My favorites of the genre:     
–
source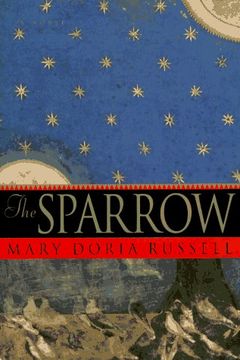 A scientific expedition organized by the Society of Jesus discovers proof of extraterrestrial life on a planet named Rakhat, a world so extraordinary that it challenges their understanding of humanity.
@DavidDLaCroix a great recommendation! this book is what prompted the question—it's so breathtaking that I couldn't believe I'd never heard of it before and i wonder what other gems I'm missing     
–
source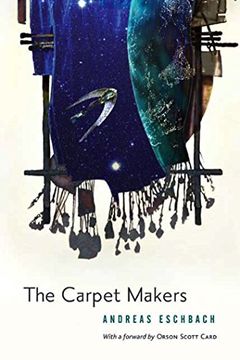 This book delves into the intricate and ancient art of carpetmaking, passed down from father to son for generations. The carpets are made from the hairs of wives and daughters and are so detailed that each maker only completes one in a lifetime. However, when the God Emperor vanishes and strangers arrive, they discover something beyond belief. This edition includes a special introduction by Orson Scott Card.
@bthewirz I adore this book, one of my favorites     
–
source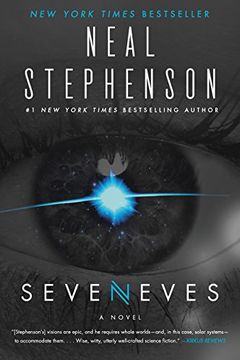 Experience a captivating story that explores humanity's tenacity and determination for survival. When a catastrophic event threatens Earth, nations come together to devise a plan for humanity's survival in outer space. But unanticipated dangers and complications put the mission at risk, leaving only a handful of survivors. Thousands of years later, humanity's descendants embark on a new journey to a transformed Earth. Neal Stephenson's Seveneves is a masterpiece of speculative fiction that combines science, philosophy, technology, psychology, and literature to offer a thrilling and thought-provoking vision of the future.
@susanthesquark Seveneves -- such a unique book that has stuck with me but also was too much detailed hard science for me to want to do it again     
–
source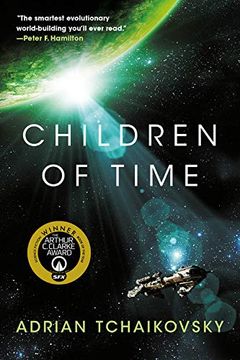 In this gripping sci-fi novel, the last survivors of a dying Earth race against time to find a new home among the stars. When they finally discover a terraformed planet that could sustain human life, they realize that it's not the paradise they had hoped for. As two civilizations clash, the fate of humanity hangs in the balance. Who will inherit this new earth?
@kclemson I adore this book     
–
source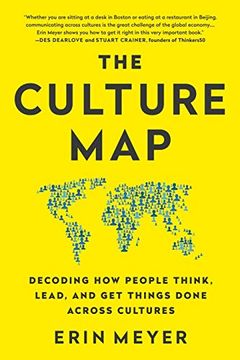 "The Culture Map" by Erin Meyer is a must-read for anyone navigating the globalized and virtual world of business. With insights and guidance from a renowned expert, this book explores the subtleties and challenges of working with people from diverse cultural backgrounds. From Americans who sugarcoat criticism to Germans who get straight to the point, understanding cultural differences can make or break a career. With a field-tested model and practical advice, this book decodes the impact of culture on international business success.
The Culture Map by Erin Meyer. For those who work across cultural differences. Although the book traffics heavily in generalizations and stereotypes, it can act as a tool for reflection about your communication style & those around you.     
–
source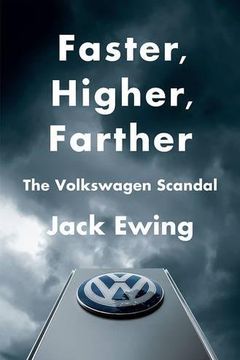 This shocking exposé delves into Volkswagen's emissions scandal, revealing how a culture of corporate greed and impossible sales targets led to employees resorting to illegal methods to deceive emissions-testing mechanisms. The book paints vivid portraits of key figures in the scandal, including Volkswagen's chairman and chief executive, and exposes the marketing campaign touting the company's "clean diesel" as a lie. A must-read for anyone interested in modern corporate culture and the consequences of putting profits above ethics.
Faster, Higher, Farther: The Volkswagen Scandal by Jack Ewing. Ewing tells the story of VW, and how it culminated in Audi engineers installing devices to defraud an environmental agency. It shows how corporate incentives can lead to unethical behavior.     
–
source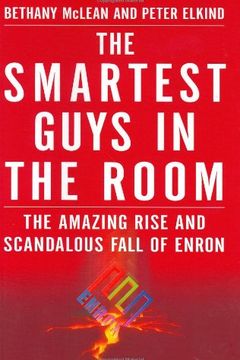 "Smartest Guys in the Room" is a meticulously researched and character-driven book that takes readers deep into the rise and fall of Enron - the biggest business story of our time. Through exclusive reporting and unique sources, the book delves into the fascinating people behind the scandal, including major players like Ken Lay, Jeff Skilling, and Andy Fastow. It's a story of greed, arrogance, and deceit - a microcosm of all that is wrong with American business today.
The Smartest Guys in the Room: The Amazing Rise and Scandalous Fall of Enron by Bethany McLean and Peter Elkind. Another illustration of how a company culture can become home to unreasonably aggressive and unethical business practices.     
–
source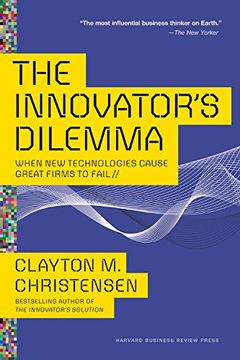 Learn how even the most successful companies can lose market leadership in the face of disruptive innovation. Renowned author Clayton M. Christensen offers a set of rules for capitalizing on these new waves of innovation, using both successes and failures from leading companies as a guide. This classic bestseller, cited by the likes of Steve Jobs and Malcolm Gladwell, is a must-read for any manager, leader, or entrepreneur.
The Innovator's Dilemma by Clayton M Christensen. A classic book on innovation, focusing on how large companies can be "disrupted" by new technologies.     
–
source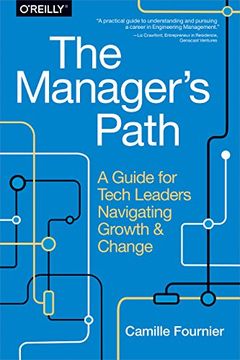 Learn how to manage technical teams of all sizes and levels in this must-read book for anyone in the tech industry. Author Camille Fournier provides actionable advice for mentoring interns, working with senior staff, building a unifying team culture, and mentoring new managers and leaders. Avoid common leadership pitfalls and gain valuable practices to become a better manager and leader within your organization. Whether you're a new manager or an experienced leader, The Manager's Path is a valuable resource for anyone looking to improve their management skills.
The Manager's Path by Camille Fournier. An experienced engineering manager describes the core roles, relationships, and responsibilities of TLs, TLMs, and engineering managers. A strong recommendation for any new or mid-career engineering leader.     
–
source
The Book of Koli by M. R. Carey
A Memory Called Empire by Arkady Martine
Sapience by Alexis Lantgen
City in the Middle of the Night by Anders
All Systems Red by Martha Wells
Marisol McDonald Doesn't Match / Marisol McDonald no combina by Monica Brown
The Five Dysfunctions of a Team by Patrick Lencioni
High Output Management by Andrew S. Grove
Mommy, Why is There a Server in the House? by Tom O'Connor