Sort by
Latest Recommendations First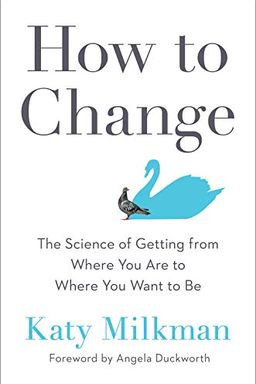 How to Change
The Science of Getting from Where You Are to Where You Want to Be
Unleashing the power of behavior change is easier than you think. In "How to Change," Katy Milkman, the host of the popular Choiceology podcast and a renowned behavioral scientist, shares her groundbreaking research on transforming your mindset and achieving your goals. Say goodbye to tedious apps and ineffective advice, and learn how to overcome the barriers that are holding you back. With case studies, engaging stories, and insights from leading scientific experts, this book will give you the tools you need to start down the path to true change. Whether you're a coach, manager, or just looking to transform your own approach, "How to Change" is a science-based roadmap that is worth exploring.
If you're struggling to kick-start change, Katy Milkman and her book How to Change offer an invaluable, science-based blueprint for achieving your goals, once and for all. ON THE PODCAST:     
–
source
Explore a new way to understand and master risk with a retired four-star general's expert insights. In Control, Stanley McChrystal and Anna Butrico demonstrate that by monitoring ten dimensions of control, individuals and organizations can maintain a healthy Risk Immune System to anticipate, identify, analyze, and act on the possibility of things not going as planned. With practical exercises and examples ranging from military history to the business world, readers can build a strong defense against the unknown.
Just finished interviewing General Stanley McChrystal for my podcast. This is the best book I've ever read about leadership. He is this generation's Peter Drucker.     
–
source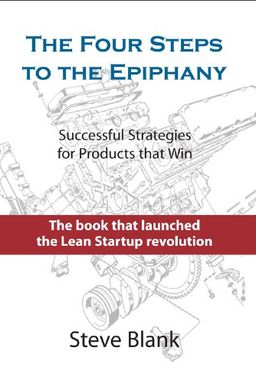 Learn how to successfully bring a product to market, write a business or marketing plan, and organize sales and business development with "The Four Steps to the Epiphany." Discover the importance of strategy and gain insight into what makes some startups successful while others fail. Packed with real-life examples, this book equips you with the skills to achieve success in your business ventures.
Successful thinking 💡 This is one of my favorite books for inspiration when it comes to strategy. Steve Blank is recognized for his creation of the customer development method that launched the Lean Startup movement. You're going to love his episode on #remarkablepeople. It     
–
source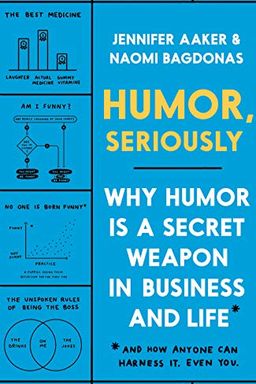 Humor, Seriously
Why Humor Is a Secret Weapon in Business and Life (And how anyone can harness it. Even you.)
Learn how humor can be one of the most powerful tools for serious work, according to the popular class at Stanford's Graduate School of Business. In Humor, Seriously, Jennifer Aaker and Naomi Bagdonas unpack the theory and application of humor, showing how anyone, even hard-driving business minds, can use humor more often and effectively. Discover how humor can strengthen relationships, boost creativity, and improve resilience during difficult times. Use humor to make a strong first impression, deliver difficult feedback, and persuade and motivate others.
Humor is a serious business! Check out this book...     
–
source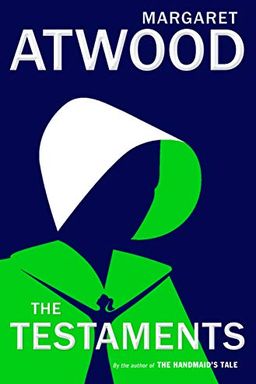 Experience the explosive and highly anticipated sequel to the classic novel, The Handmaid's Tale. In The Testaments, Margaret Atwood explores the inner workings of Gilead through the testimony of three female narrators, providing answers to the questions readers have been asking for decades. Atwood draws on the world we live in today as well as the inspiration of her devoted readers to deliver a thrilling and unforgettable sequel.
I love Margaret Atwood's message and appreciate her efforts to prevent the end of the world. Her latest book is The Testaments, sequel to The Handmaid's Tale. 📕 Read it and spread its message to help prevent Making America Gilead again. PODCAST 🎧     
–
source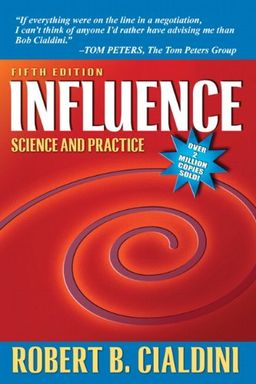 Discover the science of compliance in this captivating book that uncovers the factors that influence people to say "yes" to a request. Scholarly research is combined with real-life techniques and strategies gathered from sales, fundraising, advertising, and other positions that commonly use compliance tactics. The author has organized the tactics into six categories based on psychological principles: reciprocation, consistency, social proof, liking, authority, and scarcity. Widely used in both classes and the business world, this book is a must-read for anyone interested in the power of persuasion.
Meet Dr. @RobertCialdini is the "godfather of influence." His book, Influence: The Psychology of Persuasion, is the guiding light for how I conduct business—and in many ways how I lives my life. #remarkablepeople #podcast     
–
source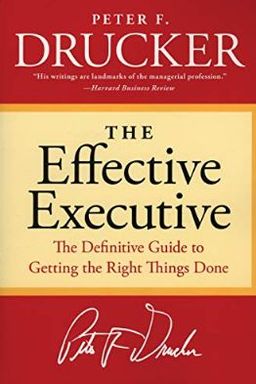 Discover the key habits of mind essential to business effectiveness in this insightful book. Learn how to manage your time, prioritize tasks, and make effective decisions that contribute to the success of your organization. Peter F. Drucker, a renowned business expert, draws on his extensive experience to provide fresh insights into old and seemingly obvious business situations. Whether you're an executive or aspiring to be one, this book is a must-read for anyone looking to improve their effectiveness in the workplace.
Another formative read for me. I devoured this book while in college. I can't say that I've always been an effective executive, but Peter Drucker was a hero of mine.     
–
source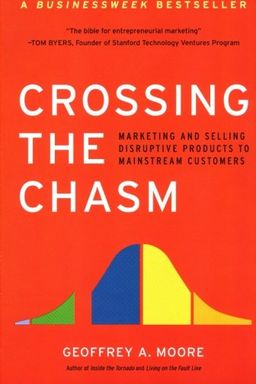 This essential guidebook for high-tech marketing has transformed the way products are brought to larger markets. With new insights on Internet marketing, it's a must-read for anyone invested in the world's most innovative marketplace.
I learned the hard way about chasms while working for Apple. The early adopters are easy–"main street" is hard. Entrepreneurs should read this book when they are cranking out their "conservative" sales projections.     
–
source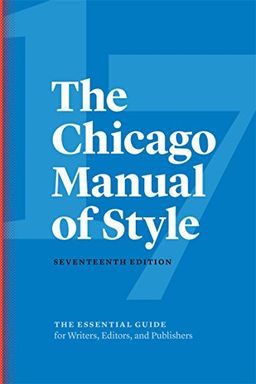 The ultimate guide for anyone who works with words, The Chicago Manual of Style has been the definitive resource for over 100 years. The 17th edition reflects the way we create and share knowledge today, with updated guidelines on electronic workflows, web accessibility standards, and metadata. It accommodates those following open access or Creative Commons publishing models and includes an expanded glossary of problematic words and phrases, gender-neutral pronouns, and bias-free language guidance. No matter how communication evolves, The Chicago Manual of Style remains indispensable for getting the details right.
I can't stand bad grammar. This is the definitive book on how to handle the tweaky issues that come up in writing. I once read it cover to cover–dare I admit this?     
–
source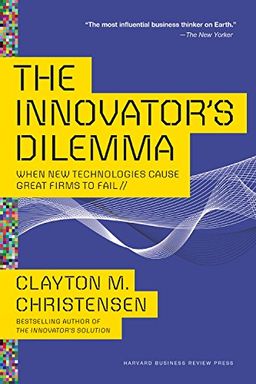 Learn how even the most successful companies can lose market leadership in the face of disruptive innovation. Renowned author Clayton M. Christensen offers a set of rules for capitalizing on these new waves of innovation, using both successes and failures from leading companies as a guide. This classic bestseller, cited by the likes of Steve Jobs and Malcolm Gladwell, is a must-read for any manager, leader, or entrepreneur.
This was a formative read for me: it taught me why it's so hard to come up with a second hit and why startups often have the advantage when creating curve-jumping innovation.     
–
source
If You Want to Write by Brenda Ueland
The Hockey Handbook by Lloyd Percival
Mastering the Dynamics of Innovation by James M. Utterback
Inevitable Illusions by Massimo Piattelli-Palmarini
Uncommon Genius by Denise Shekerjian