Sort by
Latest Recommendations First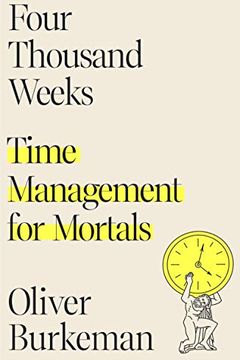 Discover how to make the most of your time with "Four Thousand Weeks", a guide to time management that turns the modern obsession with productivity on its head. Author Oliver Burkeman draws on the insights of philosophers, psychologists, and spiritual teachers to create a practical and profound approach to constructing a meaningful life by embracing the finite nature of our time. Learn how to break free from the anxiety and pressure of our current approach to time management and make intentional choices to create a more fulfilling life.
@SamTalksTech @momentumdash @mikelittlezed1 @WordPress I've read that book too! Really enjoyed it.     
–
source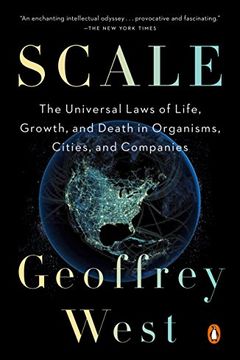 "Scale" by Geoffrey West is a groundbreaking exploration into complexity science, examining how underlying simplicity unites diverse systems in our world, from living organisms to cities and businesses. Through his groundbreaking research, West has discovered a fascinating correlation between the size of mammals and their energy use, health, and mortality rates. He applies this same concept to cities, revealing a pattern of scalability that contributes to their success or failure. This insightful book offers an eye-opening journey into the natural laws that connect us all in profound ways, and their far-reaching implications for our society and world.
@dhh I think you would really enjoy this book:     
–
source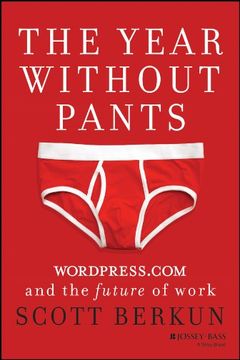 Discover the unconventional work culture of Automattic, the company behind WordPress.com, with "The Year Without Pants." Written by former Microsoft veteran Scott Berkun, this behind-the-scenes account shares the secrets behind their phenomenal success, including unique insights on creativity, productivity, and leadership. Find out why this convention-defying company of only 120 employees has a similar impact on the future of the internet as giants like Google and Facebook, and what vital lessons all organizations can learn from their methods. Informative and entertaining, this book offers a glimpse into the future of work culture.
This is the book about the early days of @automattic, in case it's helpful for anyone working distributed or remote.     
–
source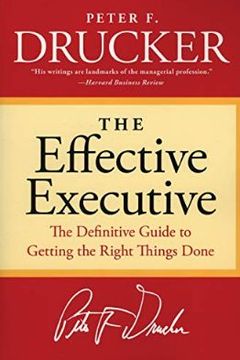 Discover the key habits of mind essential to business effectiveness in this insightful book. Learn how to manage your time, prioritize tasks, and make effective decisions that contribute to the success of your organization. Peter F. Drucker, a renowned business expert, draws on his extensive experience to provide fresh insights into old and seemingly obvious business situations. Whether you're an executive or aspiring to be one, this book is a must-read for anyone looking to improve their effectiveness in the workplace.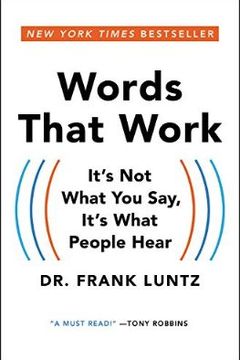 Discover the power of words and how they can shape business, politics, and even our beliefs in [TITLE]. Written by a premier communications expert, this book delves into the strategic use of words and phrases to influence our actions and decisions. With tips like "The Ten Rules of Successful Communication," you'll learn how to choose your words wisely and effectively. Drawing on real-life examples, including how Rupert Murdoch made a smart six-billion-dollar investment decision, and how pharmaceutical companies shifted their message, this book is a must-read for anyone who wants to learn how to persuade and communicate effectively.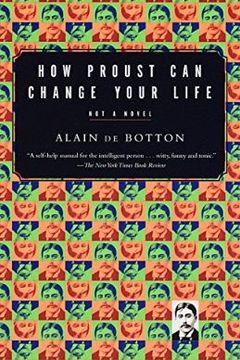 Discover how the life and work of Marcel Proust, one of the most important writers of modern times, can transform your everyday existence. Alain de Botton has combined literary biography and self-help in a hilarious and unexpectedly practical guide. From enjoying your vacation to recognizing love, this book draws insightful lessons from Proust's essays, letters, and fiction. Find out why Proust valued the sum of life's everyday parts, and how it can change your life too. A witty and intelligent read that might just transform your perspective.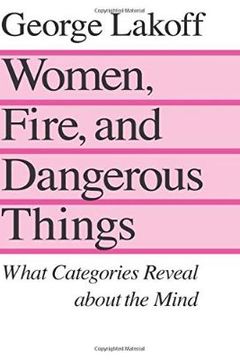 This groundbreaking book delves into the relationship between language, thought, and the human mind. The author asks powerful questions about the categories we use to make sense of the world, and explores their implications for a wide range of disciplines, from anthropology to philosophy. Drawing on both theory and real-world examples, this book offers a fascinating exploration of the intricate ways in which language shapes our understanding of the world. A must-read for anyone interested in the mysteries of the human mind.
Embark on a transformative journey with Amit, a man lost and searching for purpose after the death of his father. Follow him as he sets out on an ancient 550-mile pilgrimage route across northern Spain, meeting a diverse cast of travelers along the way. Rebirth is an inspiring novel about overcoming grief and finding oneself, full of unforgettable stories and lessons that will stay with you long after you've turned the final page.
Really beautiful book.     
–
source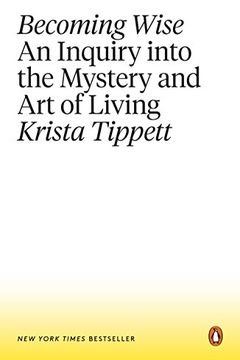 Discover a master class in living for a fractured world with this engaging read. Becoming Wise explores the enduring question of what it means to be human, and how we can develop personal depth and common life for this century. Krista Tippett insists on the possibility of civility and love as muscular public practice, and explores this with a cross-disciplinary dream team of a teaching faculty. This tremendously vitalizing read delves into every significant aspect of human life with great gentleness and a firm grasp of human goodness.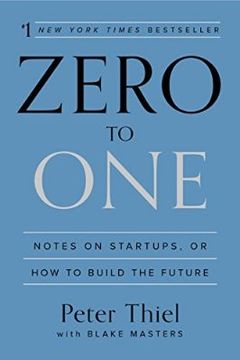 Zero to One
Notes on Startups, or How to Build the Future
Discover uncharted frontiers and create new inventions - this is the main topic of Zero to One. Peter Thiel, the legendary entrepreneur and investor, believes that progress should not be limited to computers or Silicon Valley. In fact, he argues that progress can be achieved in any industry or area of business. Thiel's book presents an optimistic view of the future of progress in America and provides a new way of thinking about innovation, starting with learning to ask the right questions to find value in unexpected places. If you want to build a better future, this book is a must-read.
This book was excellent.     
–
source
The Everything Store by Brad Stone
Antifragile by Nassim Nicholas Taleb
Daring Greatly by Brené Brown
Search Inside Yourself by Chade-meng Tan
The Black Swan by Nassim Nicholas Taleb
The Halo Effect by Phil Rosenzweig
A Field Guide to Getting Lost by Rebecca Solnit
On Writing Well by William Zinsser
Amusing Ourselves to Death by Neil Postman
The Art of the Start 2.0 by Guy Kawasaki
Hard-Boiled Wonderland and the End of the World by Haruki Murakami
Bird by Bird by Anne Lamott
Innovation and Entrepreneurship by Peter F. Drucker
History of the Peloponnesian War by Thucydides