Sort by
Latest Recommendations First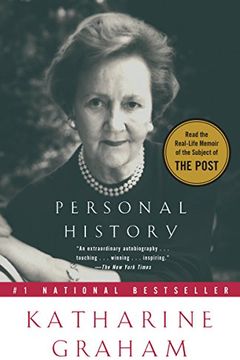 A candid and introspective memoir, Personal History offers a deep look into the author's insecurities caused by distant parents and a tumultuous marriage to a depressed newspaper owner. The journey towards asserting herself, following the tragic loss of her husband, is both inspiring and emotional. The book offers a glimpse into the iconic newspaper The Washington Post, but ultimately, it is a poignant story of personal growth and triumph.
27/ Personal History. Graham portrays the realities of leading through turmoil and transition, while demonstrating the toughness required to maintain uncompromising quality. Also, a great window into the complexities of a media business. @JeffBezos @washingtonpost     
–
source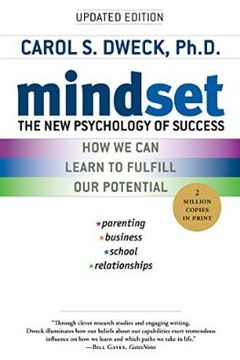 Mindset
The New Psychology of Success
Discover the groundbreaking idea of the power of mindset and how it can dramatically influence success in all areas of life. Renowned psychologist Carol S. Dweck, Ph.D., shares her decades of research on fixed versus growth mindsets and how it impacts abilities and accomplishments in school, work, sports, and more. With new insights and expanded concepts, Dweck's Mindset offers a guide to adopting a truer growth mindset, motivating those around you, and transforming lives.
26/ Mindset. Dweck nails the mentality required to win. Also touches on key points for providing good leadership to others in both business and life. @MindsetWorks     
–
source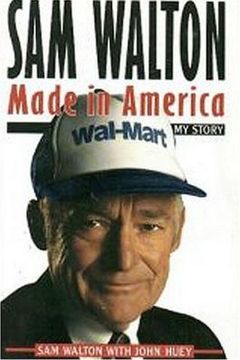 This book tells the story of the entrepreneur Sam Walton, who successfully turned a single dime store into the world's largest retailer, Wal-Mart. Through hard work, risk-taking, and unwavering belief in his ideas, Walton achieved extraordinary success. In his candid and humble style, Walton shares the secrets of his achievements, providing inspiration for aspiring entrepreneurs.
25/ Made in America. Sam Walton built one of the world's greatest businesses by focusing relentlessly on delivering value to his customers - and building a culture and organization to do this at ever larger scales. @Walmart @WalmartInc @WalmartLabs     
–
source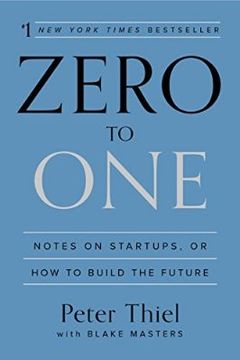 Zero to One
Notes on Startups, or How to Build the Future
Discover uncharted frontiers and create new inventions - this is the main topic of Zero to One. Peter Thiel, the legendary entrepreneur and investor, believes that progress should not be limited to computers or Silicon Valley. In fact, he argues that progress can be achieved in any industry or area of business. Thiel's book presents an optimistic view of the future of progress in America and provides a new way of thinking about innovation, starting with learning to ask the right questions to find value in unexpected places. If you want to build a better future, this book is a must-read.
18/ Zero to One. @peterthiel challenges the assumption that competition is the essence of business. Rather, innovate and execute in ways that create value where none currently exists. Overcome the tendency to chase the same things everyone else does. @bgmasters     
–
source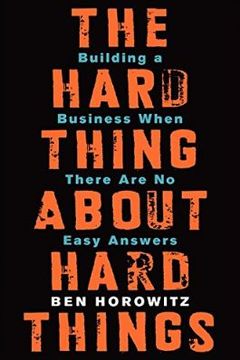 Learn the unfiltered truth about the challenges of running a business from Silicon Valley entrepreneur, Ben Horowitz. Drawing from his own experiences founding, managing, and investing in technology companies, Horowitz offers essential advice for navigating the toughest problems business schools don't cover. Using anecdotes from his own rise to success, he covers everything from firing friends to poaching competitors, and managing your own psychology while leading a company. With humor and candidness, The Hard Thing About Hard Things is a must-read for both veteran entrepreneurs and those aspiring to start their own ventures.
21/ Hard Thing about Hard Things. @bhorowitz delves into the hardest situations a CEO will face, and how to move forward where there are no good answers. This is a great book to understand what it means to have the buck stop with you, i.e. act as an entrepreneur.     
–
source
Discover how to solve "the single biggest problem in business today" with this must-read book. With the average hiring mistake costing businesses $1.5 million or more a year and countless wasted hours, it's crucial to get hiring right. Based on interviews with billionaires and CEOs, Who provides a practical and effective A Method for Hiring with a 90 percent success rate. You'll learn how to avoid voodoo hiring methods, attract A Players, and ask the right interview questions to quickly distinguish top candidates. Improve your hiring process to achieve optimal success with this instant New York Times Bestseller.
19/ Who: the 'A' Method for Hiring. Randy Street and @GeoffreySmart dismiss "voodoo hiring" practices, and lay out a rigorous process to understand strengths/weaknesses as revealed in past performance. Close parallels to the Security Analysis approach to investing.     
–
source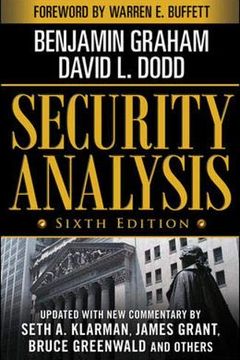 Security Analysis
Sixth Edition, Foreword by Warren Buffett (Security Analysis Prior Editions)
Learn the timeless value investing philosophy and techniques of Benjamin Graham and David L. Dodd with "Security Analysis," one of the most influential financial books ever written. With over one million copies sold through five editions, this book has provided generations of investors with a road map for investing. The new sixth edition, enhanced with 200 additional pages of commentary from today's leading Wall Street money managers, explains why Graham and Dodd's principles are still relevant in today's vastly different markets. Featuring a foreword by Warren E. Buffett, this book is a must-read for anyone interested in investing.
23/ Security Analysis. Widely celebrated, less widely read. Graham shows how to cut through noise and spin to understand what you can count on in a business's future performance. Reading the book is itself a good picture of the rigor effective investment analysis requires.     
–
source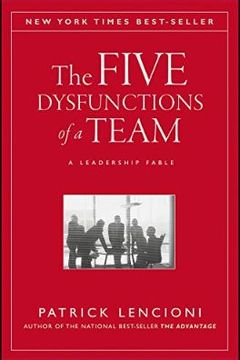 Learn the secrets of team leadership with this gripping fable from a bestselling author. Follow Kathryn Petersen, CEO of Decision Tech, as she must unite her struggling team or risk bringing down the entire company. Patrick Lencioni breaks down the five dysfunctions that plague even the best teams, providing actionable steps to create a cohesive and effective team. With his trademark storytelling and insightful model, you'll walk away inspired to become an exceptional team leader.
22/ The Five Dysfunctions of a Team. @patricklencioni in an engaging narrative illustrates problems that can debilitate a team's performance. Solutions will necessarily be situation-specific, but he gives helpful approaches. Thanks to @LilaGraceRose for recommending Lencioni.     
–
source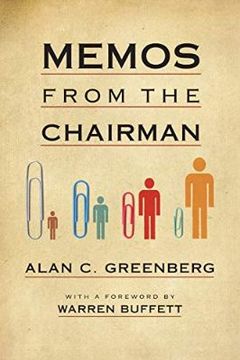 Discover the wisdom of Alan C. Greenberg, former chairman of Bear, Stearns, and renowned philanthropist, through his quirky, invaluable memos. From Warren Buffett to Jeff Bezos, Greenberg's management philosophy has been praised by the best. Learn from his wisdom and apply common sense to your decision-making, control expenses, and run your business at the highest level of morality. Free your intelligent employees from the chain of command, return phone calls promptly, and always stay humble.
24/ Memos from the Chairman. Always remain frugal, never get complacent, act opportunistically. Repeat. Thanks to @WarrenBuffett and Charlie Munger for recommending.     
–
source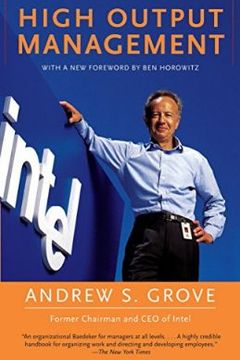 Learn from the former CEO of Intel, Andrew S. Grove, on how to build and run a successful business in his book about management, High Output Management. This Silicon Valley staple outlines techniques for creating highly productive teams and motivating individuals for peak performance. The practical handbook is applicable for everyone from sales managers to startup founders and has the power to revolutionize the way we work. Don't miss out on this legendary management manifesto.
20/ High Output Management. Andy Grove's masterpiece on management in a matrix organization. Though less hierarchical models may displace aspects of this, Grove teaches timeless concepts of managerial leverage and rules for delegation. @intel @intelcapital     
–
source
Knowledge and Power by George Gilder
Antifragile by Nassim Nicholas Taleb
Data-Driven Marketing by Mark Jeffery
The Effective Executive by Peter F. Drucker
Warfighting by United States Marine Corps
Wooden on Leadership by John Wooden
Built to Last by Jim Collins
Lean Thinking by James P. Womack
The Innovator's Dilemma by Clayton M. Christensen
The Mythical Man-Month by Frederick P. Brooks Jr.