Sort by
Latest Recommendations First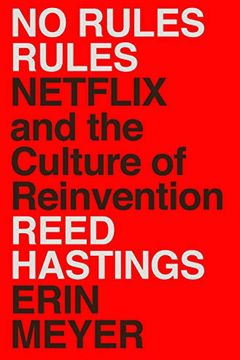 Discover the unconventional management principles that helped Netflix become an innovative and successful company. Rejecting traditional practices, cofounder Reed Hastings valued people over process, encouraged innovation over efficiency, and gave employees freedom and responsibility. In No Rules Rules, Hastings and business thinker Erin Meyer explore the philosophy behind the Netflix culture, drawing from interviews with past and present employees to reveal the untold story of a company that has revolutionized the entertainment industry.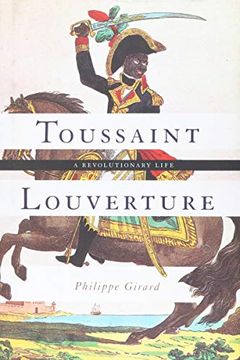 Uncover the incredible life of Toussaint Louverture - born into slavery, yet eventually earning his freedom and leading a bloody slave revolt in 1791. Philippe Girard's book showcases how Louverture transformed into a revolutionary hero, eventually becoming governor of the colony he was once enslaved in. Despite a lifelong quest for acceptance, his legacy inspired anticolonial and black nationalist movements. With extensive research, Toussaint Louverture is the definitive biography of a highly influential historical figure.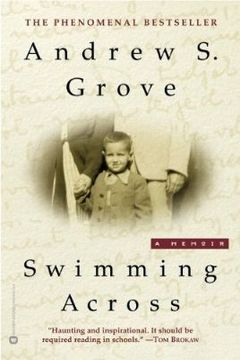 Experience the harsh realities of Hungary during the Nazi occupation and communist regime through the eyes of a true genius. Swimming Across is the captivating childhood memoir of a legendary Intel chairman, complete with photos that bring the story to life.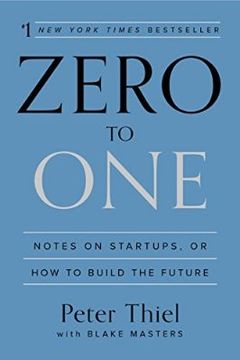 Zero to One
Notes on Startups, or How to Build the Future
Discover uncharted frontiers and create new inventions - this is the main topic of Zero to One. Peter Thiel, the legendary entrepreneur and investor, believes that progress should not be limited to computers or Silicon Valley. In fact, he argues that progress can be achieved in any industry or area of business. Thiel's book presents an optimistic view of the future of progress in America and provides a new way of thinking about innovation, starting with learning to ask the right questions to find value in unexpected places. If you want to build a better future, this book is a must-read.
This book by Al Ries delves into the importance of focus for a company's growth and prosperity. Using real-world examples, Ries shows that successful companies resist diversification and instead focus on owning a category in the consumer's mind. He provides guidance on how to get and stay focused, offering a workable blueprint for any company's evolution to increase market share and future success.
Focus by Al Reis is a excellent on branding, naming, and marketing.     
–
source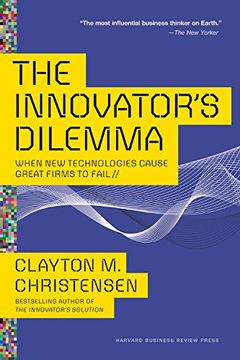 Learn how even the most successful companies can lose market leadership in the face of disruptive innovation. Renowned author Clayton M. Christensen offers a set of rules for capitalizing on these new waves of innovation, using both successes and failures from leading companies as a guide. This classic bestseller, cited by the likes of Steve Jobs and Malcolm Gladwell, is a must-read for any manager, leader, or entrepreneur.
Andy Grove's Only the Paranoid Survive is a great book on strategy as is The Innovator's Dilemma by Clayton Christensen.     
–
source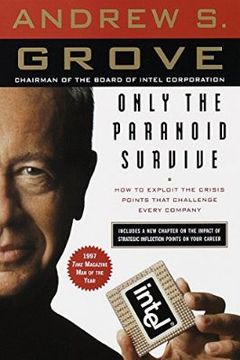 Leadership, strategy, and adaptation are at the forefront of this book by a former CEO of the world's largest chip maker. Grove shares his philosophy on how to navigate difficult moments of change, which he calls Strategic Inflection Points. These moments can make or break a company, but Grove shows how they can be opportunities to come out stronger. This classic guide to leadership and management includes real-life examples of Grove's successes and failures, including how he handled the Pentium flaw that threatened Intel's reputation. The new chapter in the Currency Paperback edition also offers advice on predicting and benefiting from Strategic Inflection Points in one's own career.
Andy Grove's Only the Paranoid Survive is a great book on strategy     
–
source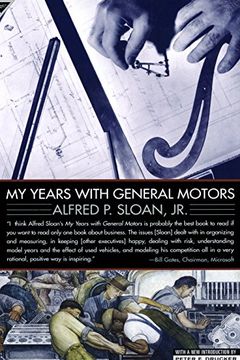 This classic business book offers personal insights and intimate leadership experiences from a man who perfected the "discipline of management." It provides an inside look at creative business management and dramatic events during half a century of managing a giant industry. Praised by Bill Gates and hailed as indispensable reading by Business Week, this book is a manual for managers and a timeless guide to success.
In the category of management, I haven't found that many to be useful, but My Years at GM by Alfred Sloan was very interesting particularly on scale issues     
–
source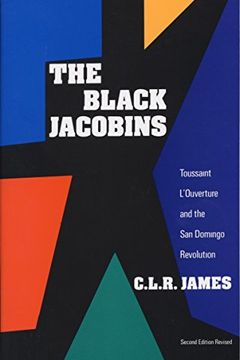 This powerful and intense book delves into the first revolution in the Third World - the Haitian Revolution of 1794-1803. It tells the story of Toussaint L'Ouverture, a barely literate slave who led the black people of San Domingo in a successful struggle against overwhelming French, Spanish, and English forces. The Black Jacobins shows the brutality of the master toward the slaves in the French colony of San Domingo and how it led to the formation of the first independent nation in the Caribbean, becoming a model for Third World liberation movements from Africa to Cuba.
The Black Jacobins by C.L.R. James (the story of Toussaint L'Ouverture and the Haitian revolution) is my favorite leadership book ever and one of the great stories in human history (in fact, I should probably write a blog post about it).     
–
source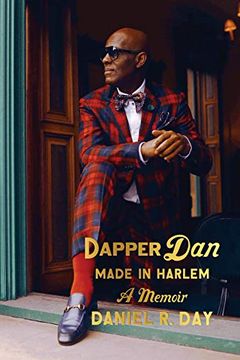 Discover the captivating story of a pioneer in high-end streetwear who dressed the likes of Beyoncé and Jay-Z. From humble beginnings in Harlem to designing iconic looks that defined an era, this memoir spans over 70 years and features never-before-seen photos. Follow the journey of Dapper Dan, from a young boy with holes in his shoes to a fashion icon breaking boundaries. Playful, poignant, and inspiring, this is a high-stakes coming-of-age story set against the backdrop of an ever-evolving America.
An amazing entrepreneurial story covering everything from dice to fashion.     
–
source
Skin in the Game by Nassim Nicholas Taleb
Lenin by Victor Sebestyen
The Lean Startup by Eric Ries
Genghis Khan and the Making of the Modern World by Jack Weatherford
My American Journey by Colin Powell
High Output Management by Andrew S. Grove