Sort by
Latest Recommendations First
Discover how a group of Tata employees created India's most successful consumer brand by injecting freshness into the market and transforming watches from utilitarian objects to fashion statements. Titan's cutting-edge marketing strategy and empathetic advertising helped it establish itself as a winner across multiple verticals, including Titan, Tanishq, Titan Eyeplus, Skinn, and Taneira. Delve into the boardrooms and back rooms to learn about the innovation and fortitude that drove Titan's success, including its obsession with detail and willingness to acknowledge failure. Titan: Inside India's Most Successful Consumer Brand is an inspiring tale that reveals what continues to make Titan tick.
Titan - by Vinay Kamath - Book review An EXTRAORDINARY book that MUST be bought and read. Why? The content is NOT (only) about watches, jewellery, consumer durables etc. It's about "Making the impossible possible". Check link & subscribe for free!     
–
source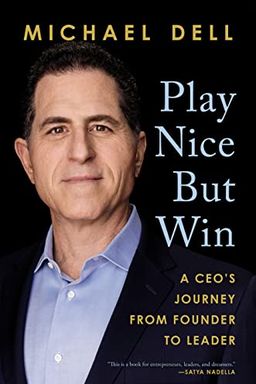 "Play Nice But Win" is the gripping tale of how the founder and CEO of one of America's biggest tech companies, Michael Dell, fought to launch, keep, and transform his company. Dell takes us on a journey through the highs and lows of Dell Technologies' evolution in a rapidly changing industry, filled with competitors who became friends, foes, or both. With sincerity and humor, "Play Nice But Win" reminds us that technology is ultimately about people and their potential, and it takes a leader to build something that lasts.
Play Nice But Win - by @MichaelDell - Book Review I just completed this fantastic book yesterday, and insist you buy and read it. Two takeaways that shout out loud : - It's GENUINE - It's more about the PAIN vs the GLORY Read my complete review -     
–
source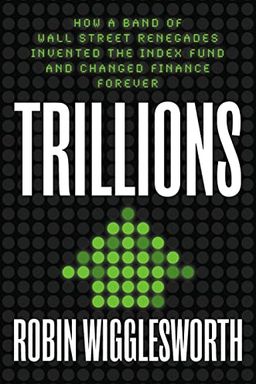 Trillions is the fascinating true story of the maverick thinkers who stood up to Wall Street and launched the index fund revolution, saving investors hundreds of billions of dollars in fees. Led by a motley crew of nerds, including Gene Fama and Jack Bogle, passive investing now accounts for over $20 trillion and has reshaped markets, finance, and capitalism. But the swelling heft of these funds is now worrying even their biggest fans, and Trillions explores the hidden history and characters behind this world-changing innovation. A must-read for anyone seeking to understand modern finance.
Trillions - by @RobinWigg - Book Review GOLD. DIAMOND. PLATINUM. A MUST MUST MUST READ This book rocketed to the list of my TOP 4 books (that have influenced and shaped me. Not a small feat!) Check full review in pic / 480 notes here - #dhandhekibaat     
–
source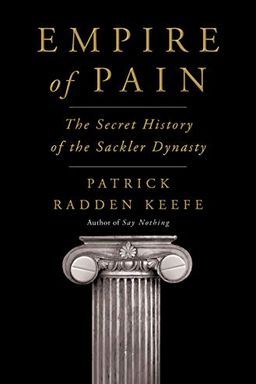 Explore the scandalous history of the wealthy and powerful Sackler family, known for their philanthropic contributions to prestigious institutions worldwide. Uncover the truth behind their fortune, as author Patrick Radden Keefe reveals their controversial role as the creators of OxyContin, a painkiller which played a major role in the opioid crisis. With compelling storytelling and extensive research, Empire of Pain is a must-read for those seeking a deeper understanding of this complex family dynasty.
Empire of Pain - Book Review An *outstanding* book by @praddenkeefe Why you must get it: - poses the hardest dilemma for entrepreneurs: morals or profits? - how money blunts everything - how right & left brain energy creates magic Book notes: & in pic     
–
source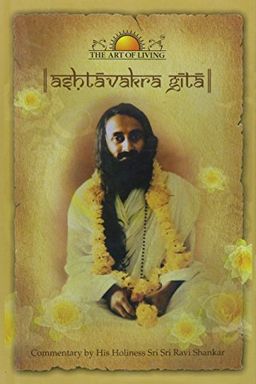 Transcript of discourses recorded in 1991 at Art of Living International Centre, Bangalore, India....
3 PURE GEMS STRONGLY recommended by me. Chk each book's notes 2 get a peek! - Ashtavakra Gita by @SriSri - Man's Eternal quest by Paramhansa Yogananda - 3 pillars of Zen By Philip Kapleau See pic     
–
source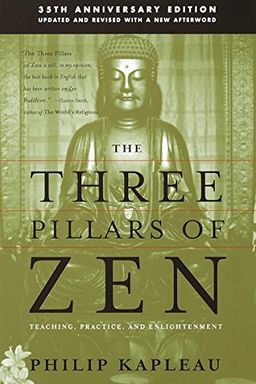 This classic book delves into the three pillars of Zen Buddhism: teaching, practice, and enlightenment. With new illustrations and photographs, and an afterword from the current spiritual director of the Rochester Zen Center, readers can gain a comprehensive understanding of the history and discipline of Zen Buddhism.
3 PURE GEMS STRONGLY recommended by me. Chk each book's notes 2 get a peek! - Ashtavakra Gita by @SriSri - Man's Eternal quest by Paramhansa Yogananda - 3 pillars of Zen By Philip Kapleau See pic     
–
source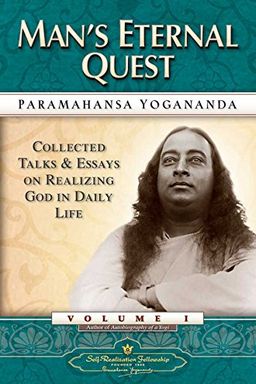 Man's Eternal Quest
Collected Talks and Essays - Volume 1 (Self-Realization Fellowship) (English Edition)
Explore the power of the mind, life after death, healing, and meditation in this insightful book. The first volume of collected talks and essays by a renowned spiritual leader delves into rarely discussed topics that will expand your understanding of existence.
3 PURE GEMS STRONGLY recommended by me. Chk each book's notes 2 get a peek! - Ashtavakra Gita by @SriSri - Man's Eternal quest by Paramhansa Yogananda - 3 pillars of Zen By Philip Kapleau See pic     
–
source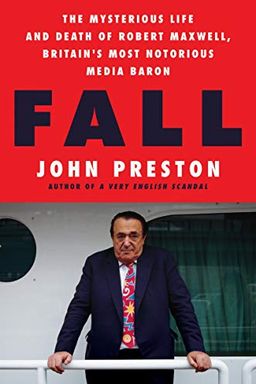 A gripping account of the rise and fall of notorious business tycoon Robert Maxwell. Author John Preston explores how Maxwell went from being a celebrated figure to a reviled one in just 10 months. With drama and intrigue, Fall tells the story of how a man once known for his ethics and good behavior became a bloated wreck. A must-read for anyone interested in scandals and true crime.
The Fall - Book review A stunning book that excruciatingly tells you how NOT be as successful, famous & powerful as Robert Maxwell (a well know global media businessman). A fascinating story of everything that can go from right to wrong. See pics 4 review #dhandhekibaat     
–
source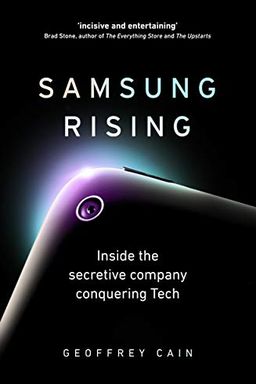 "Samsung Rising" is a revealing and insider account of how Samsung, once a Korean agricultural conglomerate, became one of the biggest market leaders in tech, with 25% of the smart phone market share. Journalist Geoffrey Cain provides an in-depth look at how Chairman Lee Byung-chul's risky decision to make Samsung a major supplier of computer chips paid off, leading to the company's rapid growth and emergence as a powerful competitor to Google and Apple. With behind-the-scenes stories of Samsung's battles for dominance, this book is a must-read for anyone interested in the tech industry.
Samsung rising by @geoffrey_cain An incredible, unputdownable book - a MUST read! Why? - Deep, intricate, revelations of the 'kingdom' of Samsung. - amazing stories of dare, entrepreneurship, courage! - lessons on what NOT to do. See pics. Read notes :     
–
source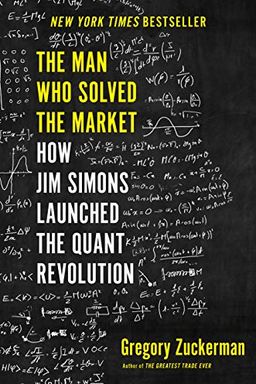 A gripping story of the world's greatest money maker in modern finance history. Revealing how a mathematician and former code breaker mastered the market using a data-driven, algorithmic approach. With unprecedented access to Jim Simons and first-hand accounts from current and former employees, learn how Renaissance's Medallion fund generated profits of more than $100 billion since 1988. This book is not just about Simons's success and legacy, but also how it impacted his firm, country, and the rest of us. Shortlisted for the Financial Times/McKinsey Business Book of the Year Award.
The man who solved the market - book review This is NOT a TECHY book but a MUST READ business book by @GZuckerman ! It traces the stunning rise & domination of the Medallion Fund & how Jim Simons killed it! Read the review in pic & the book notes here     
–
source
The Psychology of Money by Morgan Housel
No Rules Rules by Reed Hastings
The Mountains Sing by Nguyễn Phan Quế Mai
The Cartiers by Francesca Cartier Brickell
The Third Door by Alex Banayan
Bad Blood by John Carreyrou
Measure What Matters by John Doerr
Factfulness by Hans Rosling
Extreme Ownership by Jocko Willink
Losing the Signal by Jacquie McNish
Red Notice by Bill Browder
Thinking, Fast and Slow by Daniel Kahneman
Delivering Happiness by Tony Hsieh
Priceless by William Poundstone
The First Billion Is the Hardest by T. Boone Pickens
Predictably Irrational by Dan Ariely