Best Business Books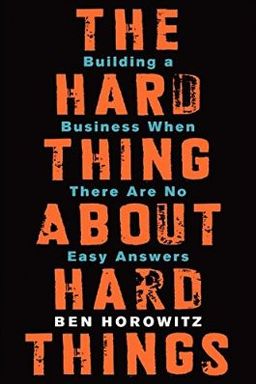 Learn the unfiltered truth about the challenges of running a business from Silicon Valley entrepreneur, Ben Horowitz. Drawing from his own experiences founding, managing, and investing in technology companies, Horowitz offers essential advice for navigating the toughest problems business schools don't cover. Using anecdotes from his own rise to success, he covers everything from firing friends to poaching competitors, and managing your own psychology while leading a company. With humor and candidness, The Hard Thing About Hard Things is a must-read for both veteran entrepreneurs and those aspiring to start their own ventures.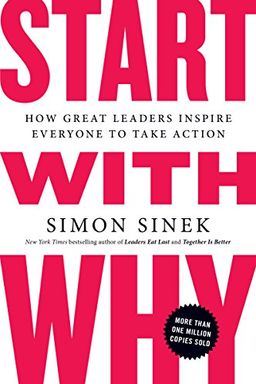 Discover the secret to why some people and organizations are more innovative, influential, and profitable than others in this powerful and engaging exploration. Through studying influential leaders like Martin Luther King Jr. and Steve Jobs, Simon Sinek discovered they all had one thing in common: they started with why. With compelling real-life stories, Sinek shares his insights on what it takes to truly lead and inspire.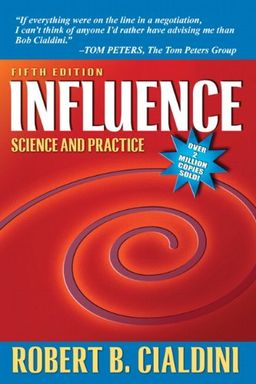 Discover the science of compliance in this captivating book that uncovers the factors that influence people to say "yes" to a request. Scholarly research is combined with real-life techniques and strategies gathered from sales, fundraising, advertising, and other positions that commonly use compliance tactics. The author has organized the tactics into six categories based on psychological principles: reciprocation, consistency, social proof, liking, authority, and scarcity. Widely used in both classes and the business world, this book is a must-read for anyone interested in the power of persuasion.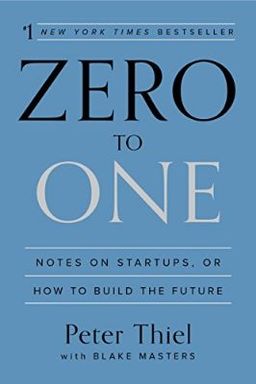 Zero to One
Notes on Startups, or How to Build the Future
Discover uncharted frontiers and create new inventions - this is the main topic of Zero to One. Peter Thiel, the legendary entrepreneur and investor, believes that progress should not be limited to computers or Silicon Valley. In fact, he argues that progress can be achieved in any industry or area of business. Thiel's book presents an optimistic view of the future of progress in America and provides a new way of thinking about innovation, starting with learning to ask the right questions to find value in unexpected places. If you want to build a better future, this book is a must-read.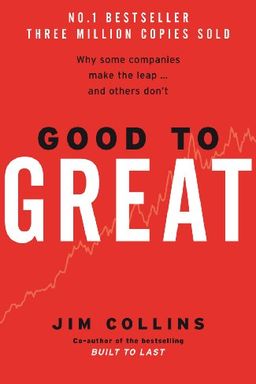 Discover the secrets to taking your company from good to great through the groundbreaking research conducted by Jim Collins and his team. Delve into the distinguishing characteristics of elite companies that achieved long-term sustained performance and beat the general stock market by seven times. Uncover surprising findings on leadership, simplicity in strategy, discipline, technology, and more. This book will challenge your beliefs about what it takes to transform a company and leave you with a newfound perspective on management strategy and practice.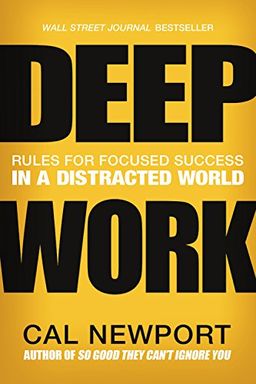 Deep Work
Rules for Focused Success in a Distracted World
Master the valuable skill of deep work, the ability to focus without distraction on complex tasks, and achieve extraordinary results. Author Cal Newport celebrates the power of concentration and presents a rigorous training regimen to cultivate a deep work ethic. Through cultural criticism and memorable stories, Deep Work provides actionable advice for anyone seeking success in a distracted world.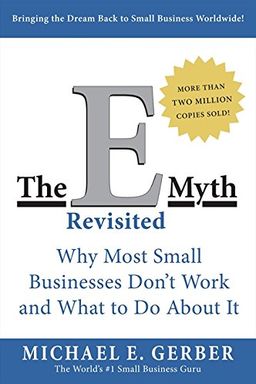 Revised and updated, this business classic explores the entrepreneurial myth that most small business owners assume they're entrepreneurs. However, Michael E. Gerber shows that understanding technical work isn't enough to run a successful business. He guides readers through the stages of a business's lifespan, teaching the key distinction between working on and in your business. Whether or not it's a franchise, Gerber shows how to apply franchising principles to any business in order to grow it productively.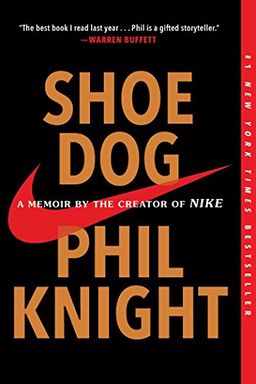 Discover the inspiring tale of how a young entrepreneur borrowed $50 from his father and built a global brand - Nike. In Shoe Dog, the founder and board chairman of Nike, Phil Knight, reveals the early days and evolution of the world's most iconic and profitable shoe brand. Knight's story tells of the terrifying risks, crushing setbacks, ruthless competitors, and countless doubters that he encountered along the way, but also of the thrilling triumphs and relationships that formed the heart and soul of Nike. With a shared belief in the redemptive power of sports, Phil Knight and his team created a brand and culture that changed everything.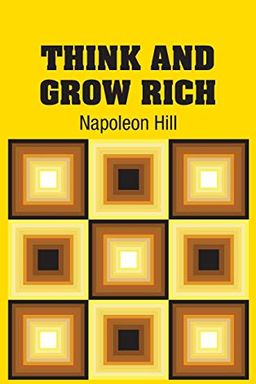 Discover the secrets to success with this timeless classic. Uncover the principles behind some of the most influential figures of the 20th century, including Henry Ford and John D. Rockefeller. This practical book will transform your life with its magical formula for success, found in its 15 chapters. Learn the three basic principles from Napoleon Hill: all success starts with an idea, thoughts require action, and positive thinking leads to positive results.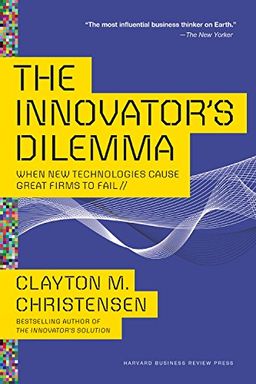 Learn how even the most successful companies can lose market leadership in the face of disruptive innovation. Renowned author Clayton M. Christensen offers a set of rules for capitalizing on these new waves of innovation, using both successes and failures from leading companies as a guide. This classic bestseller, cited by the likes of Steve Jobs and Malcolm Gladwell, is a must-read for any manager, leader, or entrepreneur.
Never Split the Difference by Chris Voss
The ONE Thing by Gary Keller
Essentialism by Greg McKeown
The War of Art by Steven Pressfield
Profit First by Mike Michalowicz
The Personal MBA by Josh Kaufman
Building a StoryBrand by Donald Miller
The 22 Immutable Laws of Marketing by Al Ries
Tools of Titans by Timothy Ferriss
Creativity, Inc. by Ed Catmull
The Effective Executive by Peter F. Drucker
Measure What Matters by John Doerr
Radical Candor by Kim Scott
Virtual Freedom by Chris Ducker
The Intelligent Investor by Benjamin Graham
The Obstacle Is the Way by Ryan Holiday
Lost and Founder by Rand Fishkin
Crossing the Chasm by Geoffrey A. Moore
Business Model Generation by Alexander Osterwalder
Everything Is Figureoutable by Marie Forleo
Traction by Gabriel Weinberg
Grinding It Out by Ray Kroc
This Is Marketing by Seth Godin
The Ultimate Sales Machine by Chet Holmes
Jab, Jab, Jab, Right Hook by Gary Vaynerchuk
The Power of Broke by Daymond John
Choose Yourself! by James Altucher
Extreme Ownership by Jocko Willink
The Millionaire Fastlane by MJ Demarco
The Magic of Thinking Big by David J Schwartz
The Idea Factory by Jon Gertner
Don't Make Me Think by Steve Krug
Only the Paranoid Survive by Andrew S. Grove
Tribe of Mentors by Tim Ferriss
Pre-Suasion by Robert Cialdini
Getting Everything You Can Out of All You've Got by Jay Abraham
Crushing It! by Gary Vaynerchuk
Data-Driven Marketing by Mark Jeffery
80/20 Sales and Marketing by Perry Marshall
Simple Numbers, Straight Talk, Big Profits! by Greg Crabtree
Rocket Fuel by Gino Wickman
Company of One by Paul Jarvis
Raving Fans by Ken Blanchard
High Output Management by Andrew S. Grove
Bad Blood by John Carreyrou
Turn the Ship Around! by L. David Marquet
The Slight Edge by Jeff Olson
Leadership Strategy and Tactics by Jocko Willink
The 1-Page Marketing Plan by Allan Dib
How to Get Rich by Felix Dennis
How Innovation Works by Matt Ridley
The Compound Effect by Darren Hardy
Ogilvy on Advertising by David Ogilvy
Blitzscaling by Reid Hoffman
I Will Teach You to Be Rich, Second Edition by Ramit Sethi
Common Stocks and Uncommon Profits and Other Writings by Philip A. Fisher
Failing Forward by John C. Maxwell
The Future Is Faster Than You Think by Peter H. Diamandis
The 5 Levels of Leadership by John C. Maxwell
Good Strategy Bad Strategy by Richard Rumelt
High Performance Habits by Brendon Burchard
Conspiracy by Ryan Holiday
Think Like a Rocket Scientist by Ozan Varol
Thou Shall Prosper by Rabbi Daniel Lapin
Competition Demystified by Bruce C. Greenwald
Built to Sell by John Warrillow
Search Inside Yourself by Chade-meng Tan
The Ideal Team Player by Patrick M. Lencioni
The Psychology of Selling by Brian Tracy
Unshakeable by Tony Robbins
The Upstarts by Brad Stone
Visioneering by Andy Stanley
The Founder's Dilemmas by Noam Wasserman
The Power of a Positive No by William Ury
Playing to Win by A. G. Lafley
You Are the Message by Roger Ailes
Business Secrets from the Bible by Daniel Lapin
Pour Your Heart Into It by Howard Schultz
Million Dollar Consulting by Alan Weiss