Peter Thiel
Recommended Books
Peter Thiel is an American entrepreneur and venture capitalist. He is a co-founder of PayPal, Palantir Technologies and Founders Fund. He was ranked No. 4 on the Forbes Midas List of 2014, with a net worth of $2.2 billion, and No. 328 on the Forbes 400 in 2018, with a net worth of $2.5 billion
Sort by
Latest Recommendations First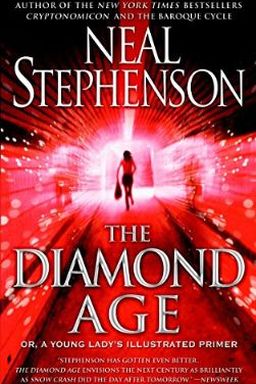 In a world shaped by nanotechnology, a young girl named Nell navigates a coming-of-age tale unlike any other. With education, social class, ethnicity, and artificial intelligence at the forefront, The Diamond Age: Or, A Young Lady's Illustrated Primer by Neal Stephenson is a mesmerizing science fiction read with themes relevant to our society today.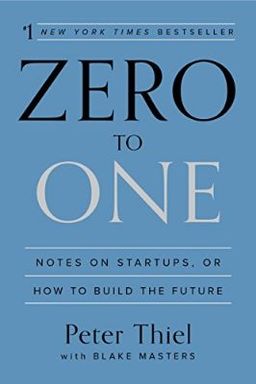 Zero to One
Notes on Startups, or How to Build the Future
Discover uncharted frontiers and create new inventions - this is the main topic of Zero to One. Peter Thiel, the legendary entrepreneur and investor, believes that progress should not be limited to computers or Silicon Valley. In fact, he argues that progress can be achieved in any industry or area of business. Thiel's book presents an optimistic view of the future of progress in America and provides a new way of thinking about innovation, starting with learning to ask the right questions to find value in unexpected places. If you want to build a better future, this book is a must-read.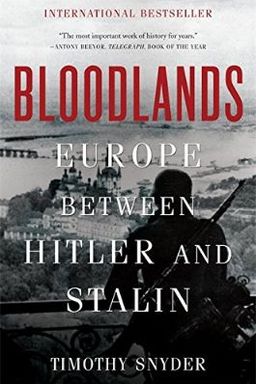 Discover the tragic and intertwined history of Nazi and Stalinist mass murders in Bloodlands. This meticulously researched book sheds light on the millions of citizens killed by these regimes before, during, and after World War II. A must-read for anyone seeking to understand the central tragedy of modern history.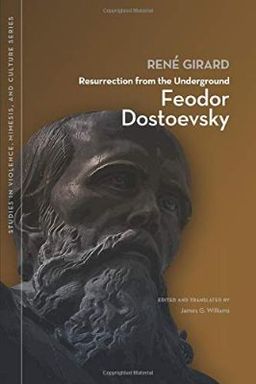 Explore the themes of isolation, alienation, and resentment in Feodor Dostoevsky's work through René Girard's insightful analysis in this thought-provoking book. With a keen focus on desire as a triangular and mimetic force, Girard offers a brilliant interpretation of Dostoevsky's writing and sheds new light on religion, spirituality, and redemption. A must-read for anyone interested in the human condition and Dostoevsky's Notes from the Underground.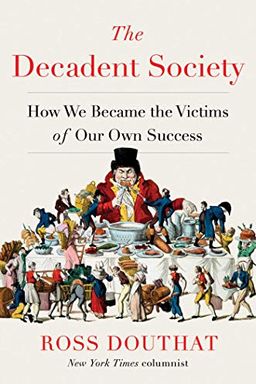 "The Decadent Society" offers a powerful portrait of the stagnation and decay that define our turbulent times. As the Western world struggles with economic stagnation, political stalemates, cultural exhaustion, and demographic decline, society is caught in a strange kind of "sustainable decadence" that threatens to endure for longer than we think. Through a broad range of topics, from earthbound surveillance to recycling of Baby Boomer pop culture, Douthat provides an enlightening diagnosis of our modern condition, offering insight into how we got here, how long our malaise might last, and how it might ultimately end."
Sets the stakes for the most urgent public debate of the 2020s: How do we get back to the future?     
–
source
Explore how to champion new ideas and fight groupthink in the #1 New York Times bestseller, from the author of Give and Take and co-author of Option B. With surprising studies and stories, discover how to speak up without getting silenced, build a coalition of allies, and manage fear and doubt. Learn from entrepreneurs, analysts, and even a TV executive who saved Seinfeld from being cut. Full of powerful ideas, this book might just change the way you live your life and inspire you to change your world.
It can sometimes seem as if one must learn everything old before one can try anything new. Adam Grant does a masterful job showing that is not the case; we are lucky to have him as a guide.     
–
source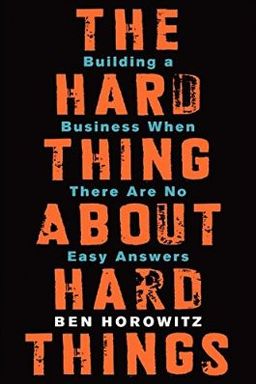 Learn the unfiltered truth about the challenges of running a business from Silicon Valley entrepreneur, Ben Horowitz. Drawing from his own experiences founding, managing, and investing in technology companies, Horowitz offers essential advice for navigating the toughest problems business schools don't cover. Using anecdotes from his own rise to success, he covers everything from firing friends to poaching competitors, and managing your own psychology while leading a company. With humor and candidness, The Hard Thing About Hard Things is a must-read for both veteran entrepreneurs and those aspiring to start their own ventures.
Ben Horowitz has written the first true guide for protecting a startup from self-sabotage.     
–
source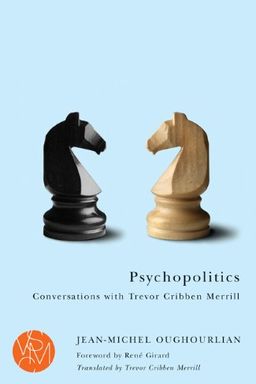 Psychopolitics
Conversations with Trevor Cribben Merrill (Studies in Violence, Mimesis, & Culture)
"Psychopolitics" by Jean-Michel Oughourlian delves into the theme of political leadership and how it unifies communities against common enemies. However, the search for common enemies today only brings about polarization. Oughourlian, a renowned neuropsychiatrist, proposes that the only authentic enemy is ourselves, responsible for both everyday frustrations and global dangers. He explains how all people are bound together in a dynamic, contingent process of imitation, and shows that the same patterns of irrational mimetic desire that bring individuals together and push them apart also explain the behavior of nations.
For a fresh application of Mr. Girard's insights into power politics, that great international theater of irrationality.     
–
source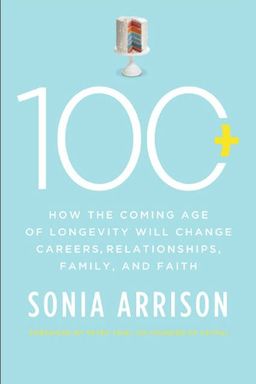 Discover an exciting future where living past 100 is the rule, not the exception. Futurist Sonia Arrison takes us on a journey to the edge of an exciting longevity revolution. What will your life look like when you live to be over 100? And how will living longer affect your health, finances, and views? Learn about the brilliant scientists and genius inventors who are transforming our lives with astonishing advances. In "100 Plus," Arrison paints a vivid picture of a future that only recently seemed like science fiction but is now very real. This illuminating and indispensable book is the first to give readers a comprehensive understanding of how life-extending discoveries will change our social and economic worlds.
Its message is evergreen: how scientists are directly attacking the problem of aging and death and why we should fight for life instead of accepting decay as inevitable.     
–
source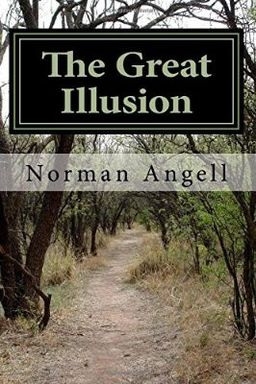 "The Great Illusion" is a culturally important work that has been carefully reproduced from the original artifact to remain true to its historical significance. This book has been selected by scholars as a vital part of the knowledge base of our civilization. While it may contain missing or blurred pages and other features of a historical artifact, it has been preserved for its importance to our understanding of the world. Thanks for being a part of this preservation process.
New Atlantis and The City of the Sun by Francis Bacon
Atlas Shrugged by Ayn Rand
The Master and Margarita by Mikhail Bulgakov
The Fifteen Decisive Battles of the World by Edward Shepherd Creasy
Things Hidden Since the Foundation of the World by René Girard
Discourses on Livy by Niccolo Machiavelli
The American Challenge by Jean Jacques. Servan-Schreiber