Alan Cooper
Recommended Books
Alan Cooper is an American software designer and programmer. Widely recognized as the "Father of Visual Basic", Cooper is also known for his books About Face: The Essentials of Interaction Design and The Inmates Are Running the Asylum: Why High-Tech Products Drive Us Crazy and How to Restore the Sanity.
Sort by
Latest Recommendations First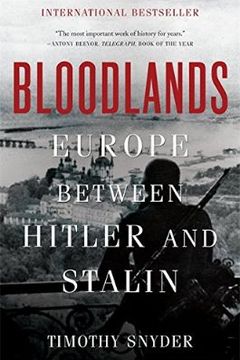 Discover the tragic and intertwined history of Nazi and Stalinist mass murders in Bloodlands. This meticulously researched book sheds light on the millions of citizens killed by these regimes before, during, and after World War II. A must-read for anyone seeking to understand the central tragedy of modern history.
I just finished reading @TimothyDSnyder's amazing book "Bloodlands." I underlined about a third of the text. Not only was it relatively easy to read, I'd argue that it was the most important book of 20th Century history yet written. Awesome!!     
–
source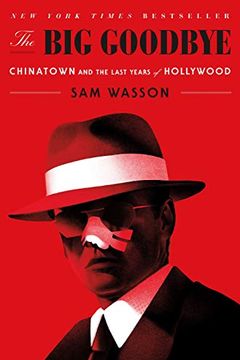 "The Big Goodbye" is a riveting account of the making of the iconic 1970s film, Chinatown. Sam Wasson delves into the fascinating and often scandalous world of Hollywood's most colorful characters, including Jack Nicholson at the height of his powers, director Roman Polanski, and legendary producer Robert Evans. From the script's creation to the film's twist ending, this book peels back the layers of myth to reveal the true story behind the making of a modern American masterpiece. A must-read for film buffs and anyone interested in the golden age of Hollywood.
I'm reading @WassonSam's wonderful book "The Big Goodbye" about the making of the movie "Chinatown" and I LOVE IT!! Funny thing, some book seller mailed the copy to me by mistake. I'd thank the book seller if I knew who it was.     
–
source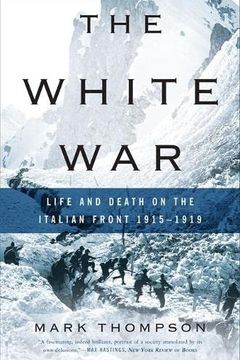 This gripping historical account covers Italy's devastating war with the Habsburg Empire in 1915, resulting in nearly 750,000 Italian casualties. General Luigi Cadorna's brutal punishment of decimation amplified the already hopeless fighting. Author Mark Thompson eloquently depicts the nationalistic fervor, political intrigue, and prominent figures entangled in the conflict. The White War is an epic, heart-wrenching read that inspired Hemingway's acclaimed A Farewell to Arms.
And I have to agree. While packed with historical minutiae, the book was a real page-turner, filled with both geopolitical and cultural insight. As with all books about WWI, it is a story of generals trying to fight this war with the weapons of the last war. 6     
–
source
This epic historical novel takes readers on a journey through the birth and rise of fascism in Italy, seen through the eyes of its infamous founder, Benito Mussolini. Set in 1919, the nation is exhausted from the Great War and disillusioned with democracy. Mussolini, the director of a small opposition newspaper and a political agitator, offers hope and change to the masses. Written by Antonio Scurati, this masterful saga explores the seductive power of nationalism and idolatry, revealing how authoritarianism took hold and a nation bent to the will of one ruthless strongman. M is a chilling reminder that the past holds urgent lessons for us today.
I'm in the middle of 2 fascinating books both about the origins of fascism. One is non-fiction and the other is a novel. "M, Son of the Century" by Antonio Scurati; and "The White War" by Mark Thompson. 1     
–
source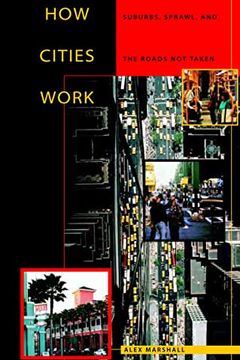 How Cities Work
Suburbs, Sprawl, and the Roads Not Taken (Constructs Series)
Discover how transportation systems, industry and business, and political decision making shape our cities and why they don't feel like real communities anymore. Alex Marshall explores how these forces have created four very different urban environments and argues that to build better cities, we must intelligently direct the forces that shape them. This highly readable book defines the key issues facing all concerned citizens who are trying to control urban sprawl and build real communities.
@ddt I finished it last night. Excellent book. Lots of Aha! moments. It was written in 2000 and I'm curious what he would write today. BTW, I just ordered Alex Marshall's, other book The Surprising Design of Market Economies.     
–
source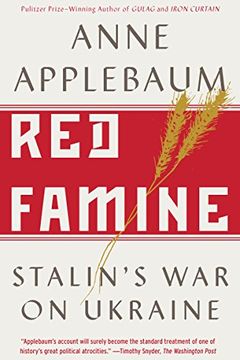 A shocking and revelatory history of Stalin's devastating policy of agricultural collectivization, which led to one of the deadliest famines in European history. At least five million people died between 1931 and 1933 in the USSR, with more than three million of those deaths deliberately inflicted on Ukrainians. Anne Applebaum's Red Famine documents the horror of ordinary people struggling to survive extraordinary evil and shows how it may foreshadow a new threat to the political order in the twenty-first century.
A more readable book about Ukrainian history is "Red Famine" by Anne Applebaum. In order to tell the story of Stalin's oppression, she gives a much abbreviated but far more digestible history of the country. 4     
–
source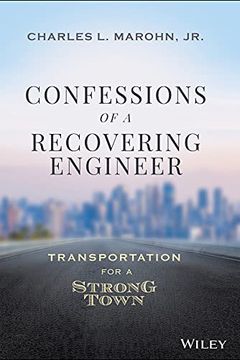 Explore the flaws and secrets of America's transportation system with Charles L. Marohn Jr.'s Confessions of a Recovering Engineer. Discover how poor design choices have catastrophic consequences, but also how improvements can revitalize communities and enhance safety. This accessible guide delves into the values and priorities of transportation professions versus those of the public, as well as techniques for spending less and getting higher returns on transportation projects. A must-read for anyone interested in transportation systems and their impact on society.
I'm reading this book "Confessions of a Recovering Engineer: Transportation for a Strong Town" by Charles L. Marohn Jr. and it has turned out to be one of the better books on UX design I've read in a while.     
–
source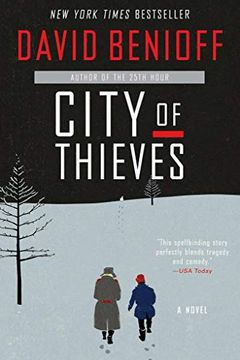 Set during the Nazis' brutal siege of Leningrad, two cellmates are given an impossible task – to secure a dozen eggs for a powerful Soviet colonel's daughter's wedding cake. Lev and Kolya journey through the dire lawlessness of Leningrad and enemy lines to find the impossible. An intimate coming-of-age story with an utterly contemporary feel for men, City of Thieves is a gripping, cinematic World War II adventure.
@Joshumah I read that book years ago. It's one of my all-time favorites. Thanks!     
–
source
Discover the fascinating history of debt and its impact on human society with this eye-opening book. Anthropologist David Graeber shows that credit systems were used for thousands of years before the invention of money, and that arguments about debt have sparked political debates and insurrections throughout history. Graeber's insights shed light on our modern economic struggles and reveal how ancient debates about debt continue to shape our ideas about right and wrong.
I am deep into David Graeber's incredible book, "Debt: The First 5,000 Years," and I have to say that it has blown my mind repeatedly with incredible insights & connections about civilization, religion, geopolitics, history, money, human nature, slavery, marriage, war, military,     
–
source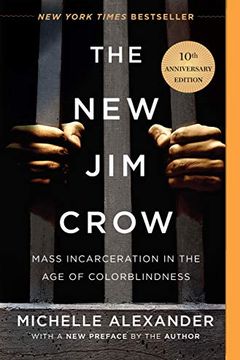 This groundbreaking book has had a massive impact on the criminal justice reform movement. Written by Michelle Alexander, it argues that America has simply redesigned racial caste instead of ending it. With citations in judicial decisions, adoption in community-wide reads, and the inspiration for the creation of the Marshall Project and the Art for Justice Fund, this book has won prestigious prizes and spent over 250 weeks on the New York Times bestseller list. A new 10th-anniversary edition includes a preface by the author discussing the book's impact and the state of criminal justice reform today.
I'm reading Michelle Alexander's book The New Jim Crow and my blood is boiling.     
–
source
Mindf*ck by Christopher Wylie
The Undoing Project by Michael Lewis
The Girl Who Thought in Pictures by Julia Finley Mosca
The Underground Railroad by Colson Whitehead
The Shepherd's Life by James Rebanks
The World Beyond Your Head by Matthew B. Crawford
Chasing the Scream by Johann Hari
The Disaster Artist by Greg Sestero
The Boy Kings by Katherine Losse
Leviathan Wakes by James S. A. Corey
Shop Class as Soulcraft by Matthew B. Crawford
A Canticle for Leibowitz by Walter Miller
The Innovator's Dilemma by Clayton M. Christensen
The Systems Bible by John Gall
The Stars My Destination by Alfred Bester
The Mythical Man-Month by Frederick P. Brooks Jr.