Sort by
Latest Recommendations First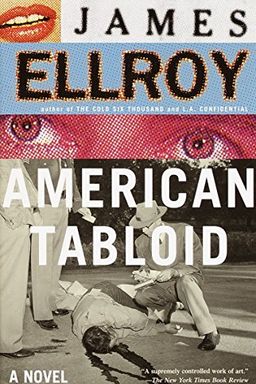 Explore the seedy world of political conspiracy, mob connections, and covert anarchy in this gripping novel. Follow three law enforcement renegades as they navigate the underworld of Miami, Los Angeles, Chicago, and D.C. alongside figures like J. Edgar Hoover, Howard Hughes, and Jimmy Hoffa. As James Ellroy's electrifying prose brings history to life, prepare to uncover the shocking secrets of a time still shrouded in mystery. Don't miss this daring and vastly entertaining book, named one of Time magazine's top ten of the year.
@Jonathan_Novy Such a good book. I can't believe they successfully turned his novel into a movie. Could have gone horribly wrong in lesser hands.     
–
source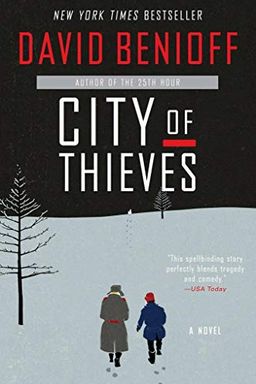 Set during the Nazis' brutal siege of Leningrad, two cellmates are given an impossible task – to secure a dozen eggs for a powerful Soviet colonel's daughter's wedding cake. Lev and Kolya journey through the dire lawlessness of Leningrad and enemy lines to find the impossible. An intimate coming-of-age story with an utterly contemporary feel for men, City of Thieves is a gripping, cinematic World War II adventure.
@_JeremyGoldberg @morganhousel @BullandBaird @jposhaughnessy Only audio book I ever did was City of Thieves, it was excellent.     
–
source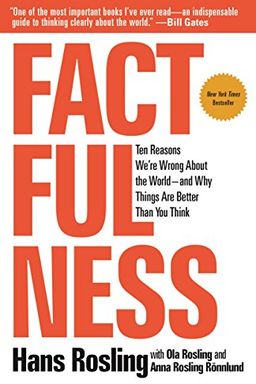 Factfulness
Ten Reasons We're Wrong About the World--and Why Things Are Better Than You Think
Factfulness by Hans Rosling is an eye-opening book about understanding the world we live in. Rosling reveals the ten biases that distort our perspective and teaches readers how to focus on facts instead. Through lively anecdotes and moving stories, Factfulness empowers readers to see the world clearly and respond to the crises and opportunities of the future. This book is an urgent and essential read for anyone looking to reduce stress and think more clearly about global issues.
@gregsalterjhb yes, terrific book.     
–
source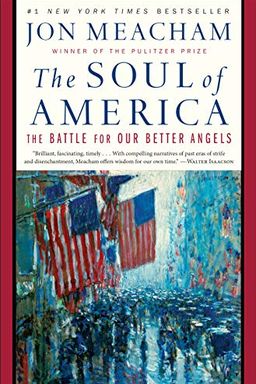 The Soul of America by Jon Meacham is a #1 New York Times bestseller that offers a timely exploration of American politics and life. Meacham looks back at critical moments in our history when hope overcame division and fear, showing how the "better angels of our nature" have repeatedly triumphed. He profiles influential leaders like Abraham Lincoln, Ulysses S. Grant, and Martin Luther King Jr., as well as influential citizen activists who have pushed for progress. Meacham's inspiring book reassures us that, even in darker times, our country has always maintained a belief in progress - and that we can do so again.
"To hear such voices is to be reminded of what we have lost, but also what can one day be recaptured." This book does a wonderful job telling the American story. We are a giant ball of contradictions: Hope and fear, racism and progress, division and unity.     
–
source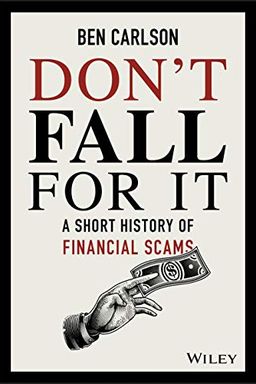 Learn from the biggest financial frauds and scams in history with this compelling book. Delve into the specific instances of financial fraud, successful charlatans, and hucksters of all-time, and explore the lessons that apply to business, money management, and investing. Discover why even the most intelligent among us get taken advantage of in financial scams, what makes fraudsters successful, and how to avoid being scammed out of your money. This engaging book is a must-read for finance professionals, investors, and general interest readers alike.
Nic Cage, Al Capone, and Bill Clinton. And that's just the Cs! If you're a fan of Ben's work, you have to buy this book. He worked hard on it and it came out great.     
–
source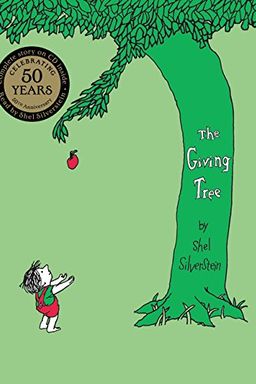 A heartwarming and insightful tale about the bond between a tree and a boy. As the boy grows, so do his desires, and the tree selflessly provides. Shel Silverstein's poignant story explores the beauty and power of giving and receiving love. Suitable for all ages, this book is a touching reminder of the joy found in generosity.
@albertwenger The Giving Tree     
–
source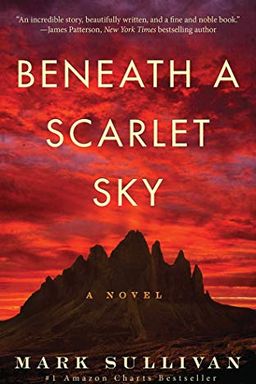 Discover the incredible true story of Pino Lella, a normal Italian teenager whose life is upended by World War II. Amidst the horrors of the war and Nazi occupation, Pino finds love, courage, and resilience as he becomes a key player in the underground railroad helping Jewish people escape over the Alps. Forced to enlist as a German soldier, Pino becomes the personal driver for Hitler's top commander in Italy, providing him with an opportunity to spy for the Allies. This riveting saga of history, suspense, and love is perfect for fans of All the Light We Cannot See, The Nightingale, and Unbroken.
I cannot recommend this book highly enough. Only $2.99 on Kindle, $6.99 paperback. H/t @charliebilello     
–
source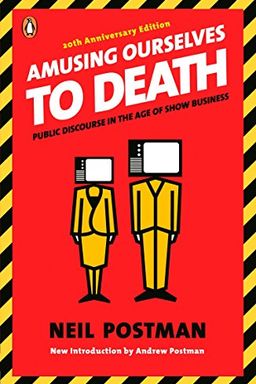 This thought-provoking book explores the role of television in shaping our society and its impact on critical thinking and public discourse. The author highlights how our obsession with visually stimulating content is hampering our ability to engage in meaningful conversations about important issues. With compelling insights and solutions, the book urges readers to take control of their media consumption and strive towards a more reasoned and informed society.
Here is Neil Postman on the Telegraph, which was the Twitter of its day. From Amusing Ourselves to Death Huge h/t to @patrick_oshag. This is one of the best books on communication that I've ever read.     
–
source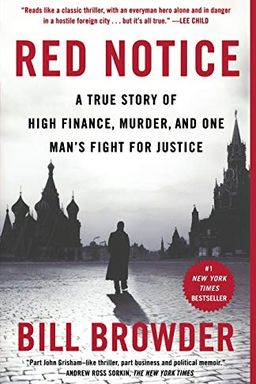 Red Notice
A True Story of High Finance, Murder, and One Man's Fight for Justice
This gripping book is part financial biography, part political crusade, and part crime thriller - perfect for anyone looking to understand the corruption and murder engulfing Putin's Russia. The author, accidentally turned activist, Bill Browder became Putin's number one enemy after exposing corruption and was almost killed for it. Red Notice details the plight of Browder's lawyer who wasn't so lucky, and the campaign of one man to expose Putin's regime. Discover how Browder succeeded in having a law passed in the United States - The Magnitsky Act - and the lengths Putin went to in retaliation. A captivating read that will keep you on the edge of your seat.
Red Notice was one of the most entertaining finance books I've ever read. It reads like a movie. Thank you @Perth_Tolle for sending it to me :)     
–
source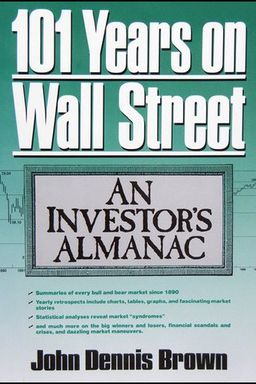 Take a journey through 101 years of Wall Street's history with this comprehensive guide. You'll explore the Dow Jones' impressive ascent, from 28 to 2800, and gain valuable insights into market forces that have shaped the past century. Designed for investors, the book features summaries, comparisons, and yearly retrospectives of long-term trends, as well as a seasonal almanac of monthly trends.
"A history of the stock market teaches many lessons. Learning them is the problem." John Dennis Brown in 101 Years On Wall Street. One of my favorite market books.     
–
source
Evicted by Matthew Desmond
The Intelligent Investor by Benjamin Graham
The Money Game by Adam Smith