Explore the beauty of nature and the connections between all living things with this stunning collection of over 200 poems by Pulitzer Prize-winning poet Mary Oliver. Spanning over five decades of her literary career, this carefully curated volume features Oliver's best work, arranged by the author herself. Known as "far and away, this country's best selling poet," Oliver's masterful verse will leave you feeling inspired and enlightened by her passionate observations of the natural world.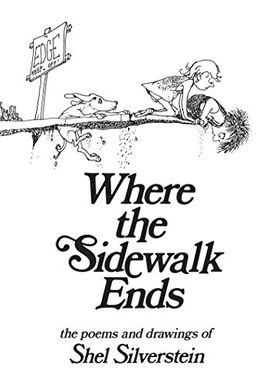 Experience the imaginative world of Shel Silverstein's classic poetry collection, Where the Sidewalk Ends. Meet a boy who turns into a TV set, a whale-eating girl, and other fascinating characters. The poems are both outrageously funny and profound, making it a beloved book for generations. With its excellent sense of rhymes and alliteration, this masterful collection is a pleasure to read aloud, making it one of Parent & Child magazine's 100 Greatest Books for Kids. Join the delightful adventure of Where the Sidewalk Ends and discover why Silverstein's unique creativity has captivated readers for decades.
Citizen is a powerful book that tackles the subject of race in today's society. It recounts various racial encounters and aggressions that happen in everyday life and in the media. Claudia Rankine's work is an essay, image, and poetry-based meditation on belonging, citizenship, and the individual and collective effects of racism.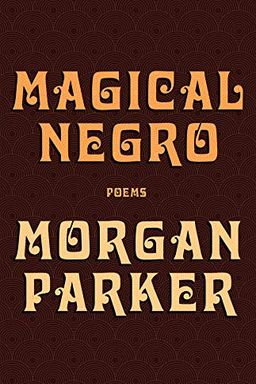 "Magical Negro" is a powerful collection of American poems that serve as an archive of Black everyday experiences, a catalog of contemporary folk heroes, and an ethnography of ancestral grief. The poems connect themes of displacement, grief, ancestral trauma, and objectification while exploring and troubling tropes and stereotypes of Black Americans. With a primary focus on depictions of Black womanhood, this collection tackles interior and exterior politics, of both the individual and the collective experience. "Magical Negro" creates a space for witness, airing grievances, pointing out patterns, and living documents that capture timeless Black melancholies and triumphs.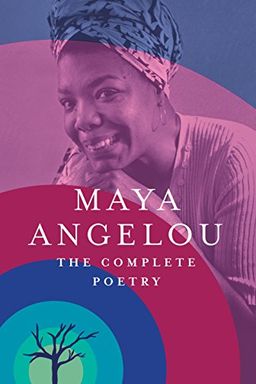 Discover a collection of powerful poetry celebrating African American life, womanhood, and the legacies of Bill Clinton and Nelson Mandela. From Just Give Me a Cool Drink of Water 'fore I Diiie to Phenomenal Woman and Still I Rise, each of Maya Angelou's inspiring words are bound together in this complete poetry collection.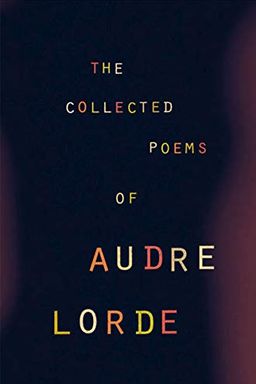 This definitive collection presents over three hundred poems from one of America's most influential poets. Audre Lorde's complete works offer a captivating exploration of the conflicts, fears, and hopes of our world. Discover Lorde's previously unavailable early works alongside her acclaimed poetry, including The First Cities, The New York Head Shop and Museum, Cables to Rage, and From a Land Where Other People Live.
"Oculus" by Sally Wen Mao is a powerful collection of poems exploring themes of exile, technology, and the violence of the spectacle. Through haunting and imaginative pieces, Mao delves into a range of topics including robot culture, electronic waste, and the complex roles that women of color are forced to endure. The collection also features a unique sequence narrated by film legend Anna May Wong, who journeys through the history of cinema with a time machine. With sharp wit and a speculative imagination, "Oculus" confronts the paradoxes of being seen and the effects of technology on contemporary society.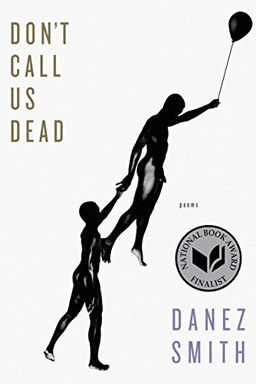 This award-winning poetry collection by a groundbreaking author explores urgent subjects such as violence against black men and the afterlife they deserve. The book also touches on issues of desire and mortality, including the dangers of living in a body with a diagnosis of HIV positive. Through deft lyrics and performative power, the author confronts America on issues of race, grief, and the need for miracles.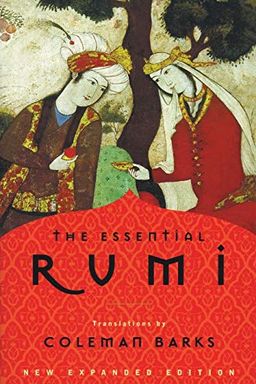 Discover the exquisite and mystical poetry of thirteenth-century Sufi mystic Rumi in this bestselling book, The Essential Rumi. With a new introduction by Coleman Barks and over 80 never-before-published poems, this revised and expanded edition is a must-read for anyone seeking spiritual enlightenment. Through Barks' lyrical translations, Rumi's ecstatic poetry has been made accessible to readers across the world. Don't miss out on the definitive selection of Rumi's most beautiful and moving poetry.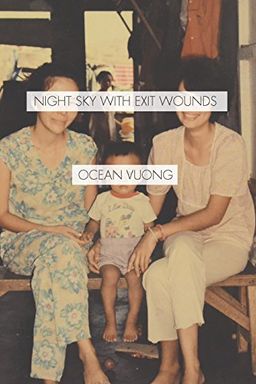 Explore the depths of romance, family, memory, grief, war, and melancholia in this captivating collection of poems. The author masterfully weaves each theme into his words, showcasing the power of breath and cadence to calm even the strongest hunger. This is a must-read for anyone searching for a poetic journey through the human experience.
The Tradition by Jericho Brown
Life on Mars by Tracy K. Smith
When My Brother Was an Aztec by Natalie Diaz
Oceanic by Aimee Nezhukumatathil
Poetry for Kids by Emily Dickinson
There Are More Beautiful Things Than Beyonce by Morgan Parker
Invasive species by Marwa Helal
Heart Like A Window, Mouth Like A Cliff by Sara Borjas
Soft Science by Franny Choi
Poetry Speaks Who I Am by Elise Paschen
The Hill We Climb by Amanda Gorman
The Rose That Grew From Concrete by Tupac Shakur
And Still I Rise by Maya Angelou
The Collected Poems of Langston Hughes by Langston Hughes
Falling Up by Shel Silverstein
The Complete Poetical Works Of Edgar Allan Poe by Edgar Allan Poe
100 Selected Poems by E. E. Cummings
Selected Poems by Federico Garcia Lorca
Complete Sonnets and Poems by William Shakespeare
Teaching My Mother How to Give Birth by Warsan Shire
The Carrying by Ada Limón
Diving into the Wreck by Adrienne Rich
Les Fleurs Du Mal by Charles Baudelaire
Poems by Elizabeth Bishop
Love Poems by Pablo Neruda
If They Come for Us by Fatimah Asghar
Selected Poems by William Carlos Williams
What the Living Do by Marie Howe
Notes by Robert Frost on His Life and Early Writings by Robert Frost
Dream Songs by John Berryman
Catalog of Unabashed Gratitude by Ross Gay
If My Body Could Speak by Blythe Baird
Selected Poems by Anna Akhmatova
Wild Embers by Nikita Gill
American Sonnets for My Past and Future Assassin by Terrance Hayes
When I Grow Up I Want to Be a List of Further Possibilities by Chen Chen
John Donne's Poetry by John Donne
I'm Just No Good at Rhyming by Chris Harris
Stag's Leap by Sharon Olds
Selected Poems by Gwendolyn Brooks
When Green Becomes Tomatoes by Julie Fogliano
Wade in the Water by Tracy K. Smith
The Selected Poetry of Edna St. Vincent Millay by Edna St. Vincent Millay
On Love and Barley by Matsuo Basho
Neon Vernacular by Yusef Komunyakaa
Self-Portrait in a Convex Mirror by John Ashbery
Hip Hop Speaks to Children by Nikki Giovanni
Gerard Manley Hopkins by Gerard Manley Hopkins
150 Most Famous Poems by Poetry House
Firefly July by Paul B. Janeczko
How to Love a Country by Richard Blanco
It's Raining Pigs & Noodles by Jack Prelutsky
Here's A Little Poem by Jane Yolen
Be My Moon by Alexandra Vasiliu
Echo Echo by Marilyn Singer
Only As the Day Is Long by Dorianne Laux
Four Reincarnations by Max Ritvo
A Kick in the Head by Paul B. Janeczko
Read-Aloud Rhymes for the Very Young by Jack Prelutsky
Half-light by Frank Bidart
A Poke in the I by Paul B. Janeczko
Poetry Speaks to Children by Elise Paschen
A Sand Book by Ariana Reines
Collected Poems by Rita Dove
Autobiography of Death by Kim Hyesoon
The Black Condition ft. Narcissus by Jayy Dodd
How to Pull Apart the Earth by Karla Cordero
Too Bright to See / Alma by Linda Gregg
Feel the Beat by Marilyn Singer
When Rap Spoke Straight to God by Erica Dawson
Seeing the Blue Between by Paul B. Janeczko
Soft Targets by Deborah Landau
Her Mouth as Souvenir by Heather June Gibbons
Without Protection by Gala Mukomolova
Sunbathing on Tyrone Power's Grave by Kim Dower
One Leaf Rides the Wind by Celeste Mannis
Shame Is an Ocean I Swim Across by Mary Lambert
The Dark Between Stars by Atticus