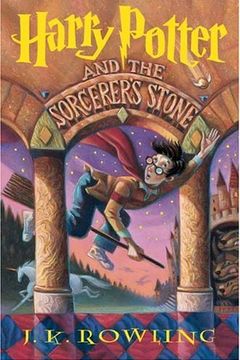 The story of a young boy named Harry, who has endured a miserable life with his cruel relatives. All he knows is poverty, bullying, and the feeling of not belonging. But a letter arrives, inviting him to a magical place filled with friends, sports, and endless wonder. With destiny calling, Harry must navigate a dangerous path if he hopes to survive.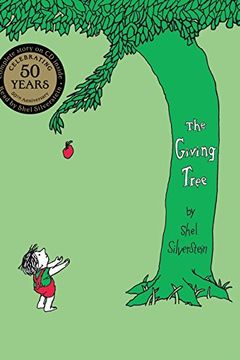 A heartwarming and insightful tale about the bond between a tree and a boy. As the boy grows, so do his desires, and the tree selflessly provides. Shel Silverstein's poignant story explores the beauty and power of giving and receiving love. Suitable for all ages, this book is a touching reminder of the joy found in generosity.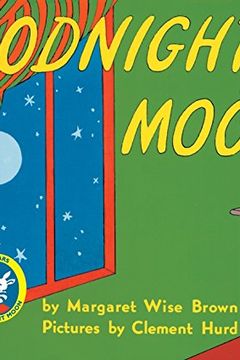 Say goodnight to everything in the cozy, softly lit room with the little bunny tucked away in bed. This classic children's book is a perfect lullaby for the end of the day. With its quiet poetry and soothing illustrations, it's no wonder Goodnight Moon is a beloved favorite for generations of readers and a must-have for every bookshelf. Perfect for baby showers and other special events!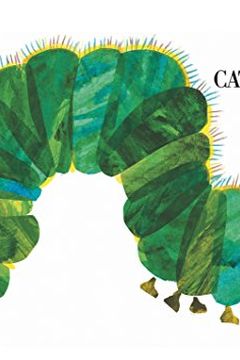 Follow the transformation of a hungry caterpillar as he munches his way through apples, plums, and more in this beloved classic children's book. From his tiny egg to his stunning transformation into a butterfly, experience the wonder of nature with stunning illustrations and a delightful story that has been passed down from generation to generation. Perfect for sharing with the little ones in your life, this audiobook will both delight and educate even the youngest listener.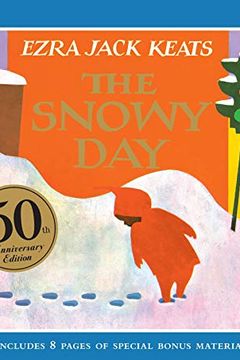 This heartwarming classic tells the story of a little boy named Peter, who ventures out into the snowy wonderland outside his house. Originally published in 1962, The Snowy Day features a pioneering portrayal of an African-American child, making it a highly influential piece of children's literature. With its charming story and artwork, this beloved book won the Caldecott Medal and has continued to capture the hearts of readers for decades. Celebrate its 50th anniversary with this special edition featuring eight extra pages!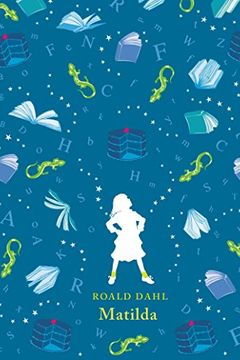 A gifted and tender young girl is ignored and mistreated by her parents, but Matilda is not to be underestimated. Bullied by her headmistress, Matilda discovers her extraordinary power to take revenge in this timeless classic from a beloved author.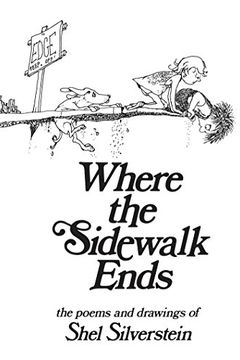 Experience the imaginative world of Shel Silverstein's classic poetry collection, Where the Sidewalk Ends. Meet a boy who turns into a TV set, a whale-eating girl, and other fascinating characters. The poems are both outrageously funny and profound, making it a beloved book for generations. With its excellent sense of rhymes and alliteration, this masterful collection is a pleasure to read aloud, making it one of Parent & Child magazine's 100 Greatest Books for Kids. Join the delightful adventure of Where the Sidewalk Ends and discover why Silverstein's unique creativity has captivated readers for decades.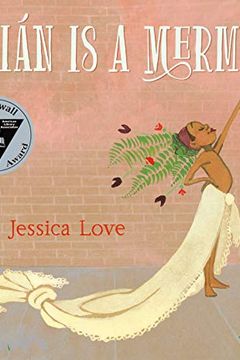 A young boy's encounter with mermaids on a subway ride leaves him brimming with awe and inspiration. Returning home, he creates his own mermaid costume out of household items, but what will his abuela think? With stunning illustrations and a touching message, this picture book is a celebration of self-love and embracing one's unique identity.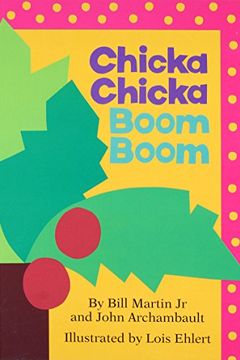 Get ready to sing and dance with the lowercase alphabet in this rhythmic and rhyming baby book. Follow the adventure of A, B, and C as they climb to the top of the coconut tree, only to be joined by the rest of the gang. But what happens when the palm tree can't handle the weight of all 26 letters? Find out in this delightful tale filled with attitude and humor.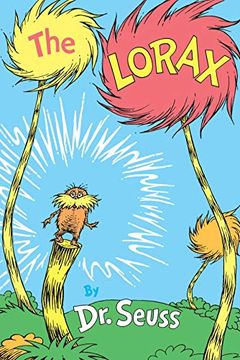 A timeless cautionary tale about the dangers of mindless progress and the importance of preserving our natural beauty. With his character the Lorax, Dr. Seuss delivers an important message about caring for the earth that is as relevant today as it was when it was first published. This mini-edition is the perfect on-the-go read for those passionate about Arbor Day, Earth Day, and living a sustainable lifestyle.
The Day the Crayons Quit by Drew Daywalt
Oh, the Places You'll Go!   by Dr. Seuss
Don't Let the Pigeon Drive the Bus! by Mo Willems
Last Stop on Market Street by Matt de la Peña
If You Give a Mouse a Cookie Book by Laura Numeroff
Harold and the Purple Crayon by Crockett Johnson
Brown Bear, Brown Bear, What Do You See? by Bill Martin Jr.
Madeline by Ludwig Bemelmans
Press Here by Herve Tullet
The Story of Ferdinand by Munro Leaf
Green Eggs and Ham by Seuss
Strega Nona by Tomie Depaola
Other Words for Home by Jasmine Warga
The Frog and Toad by Arnold Lobel
Little Bear by Elsa Holmelund Minarik
Alexander and the Terrible, Horrible, No Good, Very Bad Day by Judith Viorst
Dragons Love Tacos by Adam Rubin
Blueberries for Sal by Robert McCloskey
Rosie Revere, Engineer by Andrea Beaty
Ada Twist, Scientist by Andrea Beaty
Love You Forever by Robert Munsch
Winnie-the-Pooh by A. A. Milne
A Light in the Attic by Shel Silverstein
The True Story of the Three Little Pigs by Jon Scieszka
The Velveteen Rabbit by Margery Williams
Anne of Green Gables by L. M. Montgomery
The Hobbit by J. R. R. Tolkien
To Kill a Mockingbird by Harper Lee
A Sick Day for Amos McGee by Philip C. Stead
The Name Jar by Yangsook Choi
Make Way for Ducklings by Robert McCloskey
A Bear Called Paddington by Michael Bond
The Complete Adventures of Curious George by H. A. Rey
Frog and Toad Storybook Treasury by Arnold Lobel
Pay Attention, Carter Jones by Gary D. Schmidt
The Wonderful Things You Will Be by Emily Winfield Martin
Here We Are Notes For Living On Planet by Illustrated Oliver Jeffers Oliver Jeffers
Guess How Much I Love You BOARD by Sam McBratney
I Want My Hat Back by Jon Klassen
Ghost Boys by Jewell Parker Rhodes
Out of My Mind by Sharon M. Draper
The Prince and the Dressmaker by Jen Wang
The Proudest Blue by Ibtihaj Muhammad
Richard Scarry's Cars and Trucks and Things That Go by Richard Scarry
Polar Express 30th anniversary edition by Chris van Allsburg
Louisiana's Way Home by Kate Dicamillo
Ender's Game by Orson Scott Card
She Persisted by Chelsea Clinton
Miss Nelson Is Missing! by Harry G. Allard Jr.
Good Dog, Carl by Alexandra Day
Knuffle Bunny by Mo Willems
Jabari Jumps by Gaia Cornwall
Harbor Me by Jacqueline Woodson
Alma and How She Got Her Name by Juana Martinez-Neal
Bread and Jam for Frances by Russell Hoban
Lilly's Purple Plastic Purse by Kevin Henkes
The Parker Inheritance by Varian Johnson
Merci Suárez Changes Gears by Meg Medina
Marisol McDonald Doesn't Match / Marisol McDonald no combina by Monica Brown
Caterpillar Summer by Gillian McDunn
Parker Looks Up by Parker Curry
My Papi Has a Motorcycle by Isabel Quintero
Extra Yarn by Mac Barnett
Thunder Boy Jr. by Sherman Alexie
The Colors of Us by Karen Katz
Du Iz Tak? by Carson Ellis
A Big Mooncake for Little Star by Grace Lin
Freedom in Congo Square by Carole Boston Weatherford
Be Prepared by Vera Brosgol
Mommy's Khimar by Jamilah Thompkins-Bigelow
Pie in the Sky by Remy Lai
In the Night Kitchen by Maurice Sendak
The King of Kindergarten by Derrick Barnes
Tomorrow I'll Be Brave by Jessica Hische
An ABC of Equality by Chana Ginelle Ewing
When Sophie Gets Angry - Really, Really Angry… by Molly Bang
Viva Frida by Yuyi Morales