Best LGBTQ Books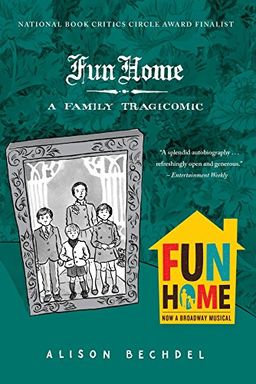 A graphic memoir about a woman's complicated relationship with her father, who was a strict English teacher and director of the local funeral home. After coming out as a lesbian in college, the author discovered her father was also gay. Shortly after, he passed away, leaving her to unravel the mysteries of his life.
Explore the beauty of friendship and family in this lyrical novel by critically acclaimed author Benjamin Alire Sáenz. Follow the story of two opposites, angry Aristotle and know-it-all Dante, as their unlikely friendship blossoms into something life-changing. Discover the truths they uncover about themselves and the people they want to become in this touching tale of adolescence and self-discovery.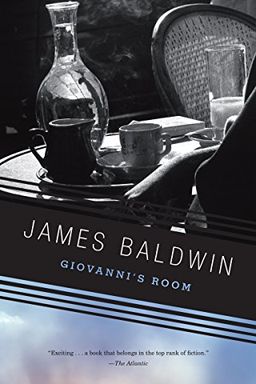 This provocative classic tells the story of a young man in 1950s Paris who struggles with his desires and society's expectations. James Baldwin's powerful narrative explores the mysteries of love and reveals the complexities of the human heart in a highly controversial tale of passion and tragedy.
This memoir is a heart-wrenching, eye-opening, and giggle-inducing reflection on gender and self-acceptance. It follows the author's journey of growing up not sure if they were a boy, a girl, something in between, or all of the above, and dealing with social isolation and bullying. It's a powerful rallying cry for anyone who's ever felt like they don't belong and a hilarious guidebook for wearing tacky clip-on earrings in today's world. Get ready to never think about gender - both other people's and your own - the same way again.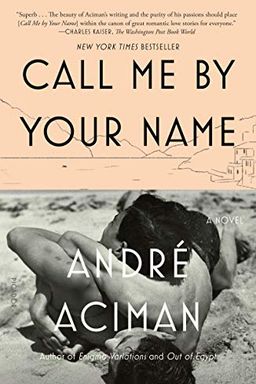 Experience a passionate, yet forbidden, summer romance in this critically acclaimed novel. Follow an adolescent boy and a summer guest at his parents' cliffside mansion on the Italian Riviera as their unrelenting currents of obsession, fascination, and desire intensify their connection. Will they risk everything for total intimacy, or will their fear of societal judgment keep them apart? André Aciman's debut novel is a frank and heartrending elegy to the power of human passion.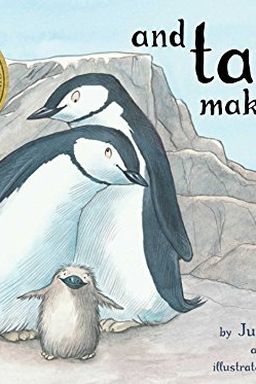 Animal families take on many different shapes and sizes, and this illustrated children's book tells the fictionalized but true story of two male penguins who partnered up and raised a penguin chick in the Central Park Zoo.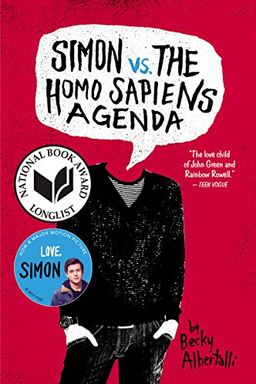 A 16-year-old gay boy named Simon prefers to keep his sexuality and drama under wraps, but when his emails fall into the wrong hands, he's blackmailed into playing wingman for a class clown. Simon's once-tight-knit friend group starts to strain, while Blue, the boy he's been emailing, grows more flirtatious. Simon must navigate his comfort zone and avoid compromising himself or his friendships while trying to connect with an adorable guy he's never met.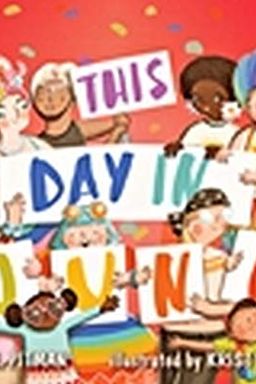 Celebrate love and equality with This Day in June. Join the colorful pride parade and experience the joy and unity of the LGBT community in this joy-filled children's book. Winner of multiple awards and recognized on The Advocate's "40 Under 40" list, this remarkable book is an excellent resource for teaching respect and acceptance of all individuals. The book includes a Note to Parents and a Reading Guide filled with facts about LGBT history and culture.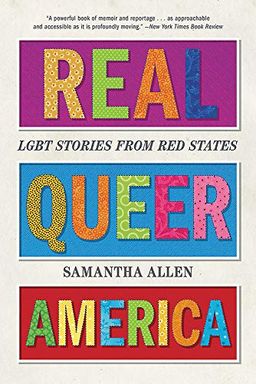 Real Queer America is a powerful and uplifting narrative tour through the surprisingly vibrant queer communities blossoming in red states. Author Samantha Allen takes us on a road trip across the heartland, introducing us to scores of extraordinary LGBT individuals fighting for change and offering a much-needed source of hope and inspiration in these divided times. Capturing profound cultural shifts underway in unexpected places, this book is a treasure trove of uplifting stories and a vision of a stronger, more humane America.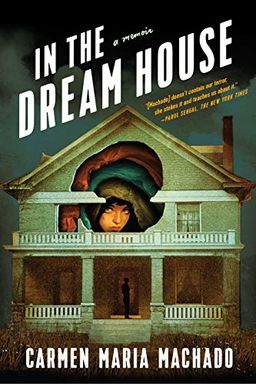 This brave memoir by Carmen Maria Machado offers a unique exploration of the author's experiences in an abusive same-sex relationship. Using inventive storytelling techniques, she delves into the dark subject matter with wit and depth, incorporating horror themes to create an unforgettable and groundbreaking work.
On Earth We're Briefly Gorgeous by Ocean Vuong
The Argonauts by Maggie Nelson
Rubyfruit Jungle by Rita Mae Brown
Girls of Paper and Fire by Natasha Ngan
Sister Outsider by Audre Lorde
The Color Purple by Alice Walker
Ivy Aberdeen's Letter to the World by Ashley Herring Blake
Tomorrow Will Be Different by Sarah McBride
Red, White & Royal Blue by Casey McQuiston
I Am Jazz by Jessica Herthel
Middlesex by Jeffrey Eugenides
Daddy, Papa, and Me by Lesléa NewmanBoard book by
If I Was Your Girl by Meredith Russo
All Out by Saundra Mitchell
Paul Takes the Form of a Mortal Girl by Andrea Lawlor
Boy Erased by Garrard Conley
When Katie Met Cassidy by Camille Perri
The Prince and the Dressmaker by Jen Wang
How We Fight for Our Lives by Saeed Jones
Felix Ever After by Kacen Callender
Darius the Great Is Not Okay by Adib Khorram
Cantoras by Carolina de Robertis
Juliet Takes a Breath by Gabby Rivera
Carry On by Rainbow Rowell
The Stonewall Reader by New York Public Library
Mommy, Mama, and Me by Lesléa NewmanBoard book by Lesléa Newman
Under the Udala Trees by Chinelo Okparanta
Morris Micklewhite and the Tangerine Dress by Christine Baldacchino
The Price of Salt, or Carol by Patricia Highsmith
Annie on My Mind by Nancy Garden
Donovan's Big Day by Leslea Newman
Patsy by Nicole Dennis-Benn
Heather Has Two Mommies by Leslea Newman
City of Night by John Rechy
Real Life by Brandon Taylor
The Summer of Jordi Perez by Amy Spalding
A Boy's Own Story by Edmund White
You Exist Too Much by Zaina Arafat
In at the Deep End by Kate Davies
Mostly Dead Things by Kristen Arnett
The Song of Achilles by Madeline Miller
A Little Life by Hanya Yanagihara
Like a Love Story by Abdi Nazemian
How to Survive a Plague by David France
The Tradition by Jericho Brown
I'll Give You the Sun by Jandy Nelson
We Have Always Been Here by Samra Habib
We Are the Ants by Shaun David Hutchinson
The Picture of Dorian Gray by Oscar Wilde
Everywhere Babies by Susan Marla, Meyers Frazee
The Left Hand of Darkness by Ursula K. le Guin
Gracefully Grayson by Ami Polonsky
Transgender History, second edition by Susan Stryker
Two Boys Kissing by David Levithan
Edinburgh by Alexander Chee
Late to the Party by Kelly Quindlen
Drum Roll, Please by Lisa Jenn Bigelow
Queer, There, and Everywhere by Sarah Prager
In Our Mothers' House by Patricia Polacco
When Brooklyn Was Queer by Hugh Ryan
The Gay Revolution by Lillian Faderman
Transgender Warriors by Leslie Feinberg
Tales of the City by Armistead Maupin
Anger Is a Gift by Mark Oshiro
Stella Brings the Family by Miriam B. Schiffer
Black on Both Sides by C. Riley Snorton
The Misadventures of the Family Fletcher by Dana Alison Levy
Crip Theory by Robert McRuer
ABC A Family Alphabet Book by Bobbie Combs
Detransition, Baby by Torrey Peters
The Pull of the Stars by Emma Donoghue
Not Your Sidekick by C. B. Lee
Fairest by Meredith Talusan
Hurricane Child by Kacen Callender
Confessions of the Fox by Jordy Rosenberg
What Belongs to You by Garth Greenwell
Of Fire and Stars by Audrey Coulthurst
Last Seen Leaving by Caleb Roehrig
The Swimming-Pool Library by Alan Hollinghurst
Labyrinth Lost by Zoraida Córdova
Let's Talk About Love by Claire Kann
Once & Future by Cori McCarthy