Best Comic Books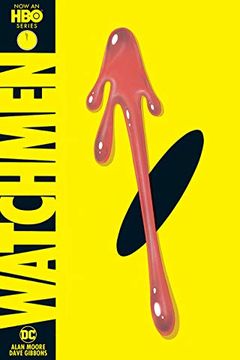 Explore the flawed lives of iconic superheroes in this Hugo Award-winning graphic novel. As they are hunted by an enigmatic assassin, the concept of heroism is questioned and dismantled. Watchmen is a must-read classic that has been studied at universities worldwide and remains a top-seller, opening doors for other graphic novel favorites such as V for Vendetta and Batman: The Dark Knight Returns.
March is a powerful memoir chronicling John Lewis' lifelong fight for civil and human rights. The book reflects on his personal experiences and the broader civil rights movement, discussing the progress made since the days of Jim Crow and segregation. Book One follows Lewis' youth in rural Alabama, his meeting with Martin Luther King Jr., and the Nashville Student Movement's battle against segregation through nonviolent sit-ins. These comics bring to life a critical moment in history, testifying to a movement whose echoes will be felt for generations to come.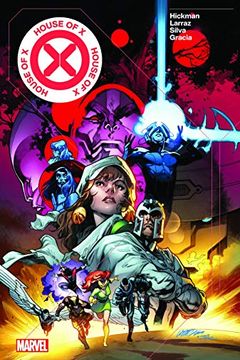 "Discover the thrilling new X-Men universe created by superstar writer Jonathan Hickman in House of X/Powers of X. This captivating storyline promises to change the way you look at every X-Men story. Explore the secret past, present, future, and far future of Mutantkind as Charles Xavier reveals his new masterplan to bring mutants out of the shadows of humanity and into the spotlight. Don't miss out on this epic collection, which includes House of X 1-6 and Powers of X 1-6."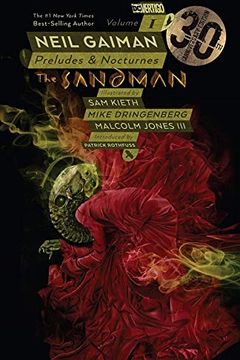 Experience the magic of Neil Gaiman's graphic storytelling with THE SANDMAN VOL. 1: PRELUDES & NOCTURNES, a masterpiece that explores the forces beyond life and death. Follow Morpheus, also known as Dream, as he embarks on a quest to recover his lost objects of power, encountering a slew of captivating and powerful characters like Lucifer and John Constantine along the way. This edition also includes "The Sound of Her Wings," where readers are introduced to the whimsical Death. Don't miss out on this definitive Vertigo title and one of the finest achievements in graphic storytelling.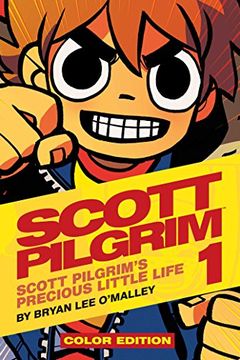 A 23-year-old musician named Scott Pilgrim is living the dream - he's dating a high school girl, in a band, and "between jobs." But his perfect life takes an unexpected turn when Ramona Flowers, a rollerblading delivery girl, shows up in his dreams and at parties. Suddenly, Scott finds himself battling Ramona's seven evil ex-boyfriends. Get ready for a wild ride with Scott Pilgrim's Precious Little Life.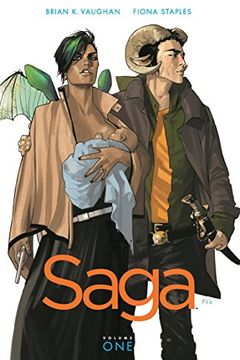 Embark on an epic journey through a never-ending galactic war with Saga, a fantasy and science fiction masterpiece that combines adventure, romance, and danger. Follow the story of two soldiers who risk everything for a chance at a new life, as they battle to find their place in the universe. Written by Brian K. Vaughan, this subversive drama for adults is sure to leave you wanting more. Discover the first six issues of Saga in this captivating book.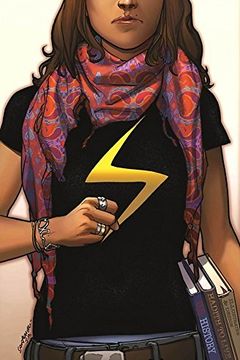 "Meet Ms. Marvel, the groundbreaking heroine taking the Marvel Universe by storm! Kamala Khan, a teenager from Jersey City, discovers she has extraordinary gifts and grapples with her newfound powers as a Muslim Inhuman. As she uncovers the secret behind her abilities, she must decide if she's ready to bear the weight of her legacy. With acclaimed writing by G. Willow Wilson and art by Adrian Alphona, this collection is unmissable. Collecting issues #1-5 and material from ALL-NEW MARVEL NOW! POINT ONE #1."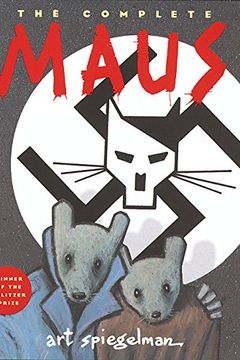 The Complete Maus is a captivating graphic novel that tells the story of Vladek Spiegelman and his wife's survival during Hitler's Europe. Through the use of cartoons, the author conveys the everyday struggles and fear of the Holocaust while exploring the emotional journey of guilt, relief, and survival. This contemporary classic sheds light on how the trials of survivors affect their children and is of immeasurable significance.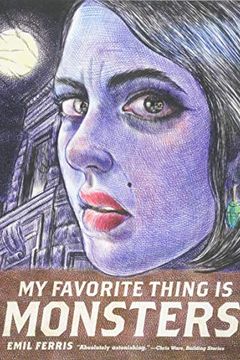 "Step into the mind of 10-year-old Karen Reyes as she takes you on a haunting journey through late '60s Chicago. In this graphic diary, Karen tries to solve the murder of her neighbor, a holocaust survivor, while exploring her love for horror and pulp monsters. A stunning and powerful read, this book seamlessly weaves together personal narratives with historical events, resulting in a unique and beautiful story."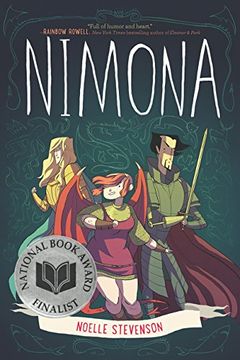 A subversive and irreverent graphic novel that explores the themes of villainy, science, and symbolism. Follow Nimona, a shapeshifting young woman with a talent for troublemaking, and her supervillain mentor Lord Ballister Blackheart as they battle against the heroic Institution of Law Enforcement and Heroics. But as their mission escalates, Lord Blackheart begins to question whether Nimona's wild side is too dangerous for their cause. With an exclusive epilogue and stunning artwork, this book is perfect for fans of the beloved web comic.
Giant Days Vol. 1 by John Allison
Sex Criminals Volume 1 by Matt Fraction
Mister Miracle by Tom King
Kingdom Come by Mark Waid
Smile by Raina Telgemeier
Black Hammer Volume 1 by Jeff Lemire
Immortal Hulk Vol. 1 by Joe Bennett
Exit Stage Left by Mark Russell
Bitch Planet, Vol. 1 by Kelly Sue Deconnick
All-New Wolverine Vol. 1 by Tom Taylor
Upgrade Soul by Ezra Claytan Daniels
These Savage Shores TPB Vol. 1 by Ram V
Runaways by Rainbow Rowell Vol. 1 by Rainbow Rowell
The Multiversity by Grant Morrison
Copra Round One by Michel Fiffe
Assassin Nation Volume 1 by Kyle Starks
Saga Book One by Brian K Vaughan
Fullmetal Alchemist by Hiromu Arakawa
The Best We Could Do by Thi Bui
Kid Gloves by Lucy Knisley
Batman Vol. 1 by Scott Snyder
Absolute All Star Superman by Grant Morrison
The Collected Essex County by Jeff Lemire
The Walking Dead, Vol. 18 by Robert Kirkman
Adventure Time Vol. 1 by Ryan North
V for Vendetta by Alan Moore
Superman Smashes the Klan by Gene Luen Yang
Persepolis by Marjane Satrapi
Ghosts by Raina Telgemeier
Star Wars by Salvador Larocca
Hildafolk by Luke Pearson
Transmetropolitan, Vol. 1 by Warren Ellis
Runaways by Adrian Alphona
The Private Eye by Brian K. Vaughan
Astro City by Kurt Busiek
Hawkeye by Matt Fraction & David Aja Omnibus by Matt Fraction
The Nameless City by Faith Erin Hicks
The Underwater Welder by Jeff Lemire
Descender, Vol. 1 by Jeff Lemire
Southern Bastards Volume 1 by Jason Aaron
Lone Wolf and Cub Omnibus Volume 1 by Kazuo Koike
Jessica Jones by Brian Michael Bendis
The Flintstones Vol. 1 by Mark Russell
Hellboy in Hell Volume 1 by Mike Mignola
Afterlife with Archie by Roberto Aguirre-Sacasa
Boxers & Saints Boxed Set by Gene Luen Yang
Hip Hop Family Tree Book 1 by Ed Piskor
Thor by Jason Aaron by Esad Ribic
Fear Agent Library Edition Volume 1 by Rick Remender
Silver Surfer By Slott & Allred Omnibus by Dan Slott
Strangers In Paradise Omnibus Edition SC by Terry Moore
Omega Men by Tom King by Tom King
Ragnarok Volume 1 by Walter Simonson
Infinite Kung Fu by Kagan McLeod
The Sixth Gun Vol. 1 by Cullen Bunn
The Fifth Beatle by Vivek J. Tiwary
The League of Extraordinary Gentlemen Omnibus by Alan Moore
The Wild Storm Vol. 1 by Warren Ellis
Punk Rock Jesus by Sean Murphy
I Killed Adolf Hitler by Jason
East of West Volume 1 by Jonathan Hickman
Prince of Cats by Ron Wimberly
Secret Wars by Jonathan Hickman
Patience by Daniel Clowes
Bandette Volume 1 by Paul Tobin
BTTM FDRS by Ezra Claytan Daniels
Wytches, Vol. 1 by Scott Snyder
Valerian by Pierre Christin
Midnighter Vol. 1 by Steve Orlando
Shade the Changing Girl Vol. 1 by Cecil Castellucci
The Hard Tomorrow by Eleanor Davis