Best Science Fiction Books
Explore a unique and captivating world in this bestselling science fiction novel, now available in a deluxe hardcover edition. Set on the harsh desert planet Arrakis, the story follows the young Paul Atreides as he navigates a treacherous political landscape where the only valuable resource is a coveted drug called "spice." As Paul's family is betrayed and destroyed, he embarks on a journey that will lead him to a destiny beyond his wildest dreams. With a stunning blend of adventure, mysticism, and politics, Dune is a triumph of the imagination and a true masterpiece of science fiction.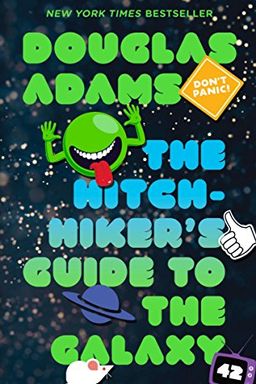 This hilarious sci-fi adventure follows Arthur Dent, a man saved from Earth's destruction by his friend Ford Prefect, a researcher for The Hitchhiker's Guide to the Galaxy. Using advice from the guide ("A towel is about the most massively useful thing an interstellar hitchhiker can have"), they traverse space with eccentric characters like Zaphod Beeblebrox and the depressed robot Marvin. Get ready for a galaxy full of laughs and absurdity.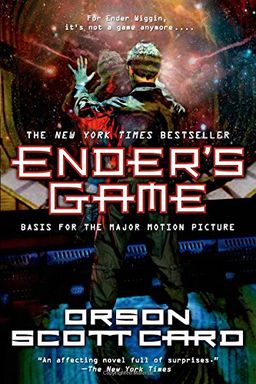 Child prodigy Ender Wiggin has spent his entire life training for one purpose: to save humanity from an impending alien invasion. But the pressure and isolation of Battle School, where he is taught to be a tactical and strategic mastermind, may be taking its toll on him. Can Ender lead Earth's military to victory in a real-life battle against the enemy? This bestselling sci-fi novel is now a major motion picture event, starring Asa Butterfield, Harrison Ford, and Ben Kingsley.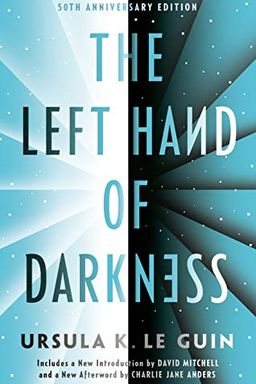 Explore a world without sexual prejudice, where gender is fluid and human culture is met with intrigue and curiosity. In this groundbreaking work of award-winning science fiction, a lone human ambassador must bridge the gap between his own cultural beliefs and those of the inhabitants of the icebound planet of Winter. A landmark achievement in intellectual science fiction, The Left Hand of Darkness takes readers on a journey through society, psychology, and human emotion on an alien world.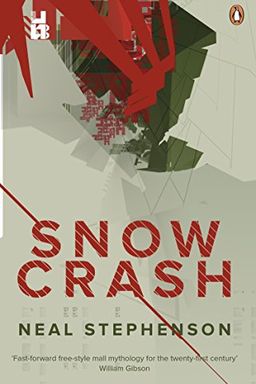 Step into the Metaverse, a cyberspace where anything goes. Snow Crash has hit the market - a cyberdrug and computer virus that infects the user behind the avatar. Follow Hiro, a freelance hacker and the Metaverse's top swordfighter, and Y.T., a mouthy teenage girl, as they navigate a reality altered by Snow Crash. With themes spanning linguistics, religion, computer science, politics, philosophy, cryptography, and even pizza delivery, this fast-paced adventure is a glimpse into the not-too-distant future.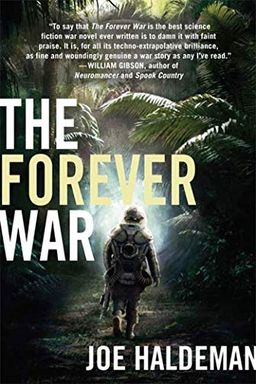 A reluctant soldier is drafted into an elite Military unit, and sent into a distant thousand-year conflict against an inscrutable alien enemy. As he fights for survival and to complete his duty, time dilation caused by space travel means he is aging months while centuries pass on Earth. Will he ever return home?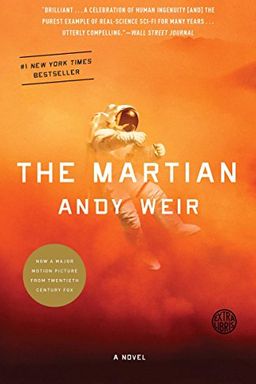 Survival on Mars becomes a matter of wit and resourcefulness for astronaut Mark Watney, as he battles against a hostile environment and dwindling supplies. Abandoned by his crew and with no way to contact Earth, Watney must rely on his engineering skills and sense of humor to outwit the odds stacked against him. Will he make it back home alive?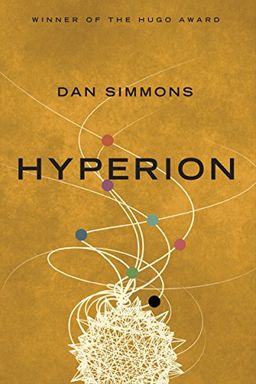 In this science fiction epic, a creature known as the Shrike awaits on the world of Hyperion, beyond the reach of galactic law. Some worship it, others fear it, and some have vowed to destroy it. On the brink of Armageddon, seven pilgrims set out on a final voyage seeking answers to the unsolved riddles of their lives. With each carrying a desperate hope and a terrible secret, one among them may hold the fate of humanity in their hands. This masterwork by the award-winning author of The Hollow Man is a stunning, inventive narrative that transcends space opera into a new kind of poetry. An essential part of any science fiction collection, Hyperion is a tour de force filled with awe, wonder, and excitement.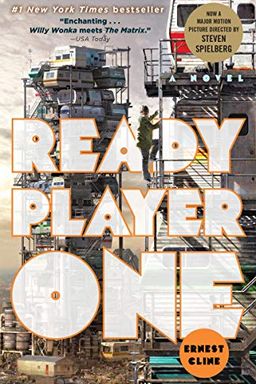 Set in a bleak future world, a teenage boy finds solace in a virtual reality game where he searches for clues left behind by the game's creator, with a promise of immense wealth and power for the one who solves it. Soon, Wade becomes embroiled in a dangerous race with other players, who will stop at nothing to win. As he strives to survive, he must also confront the harsh realities of the real world he has always sought to avoid.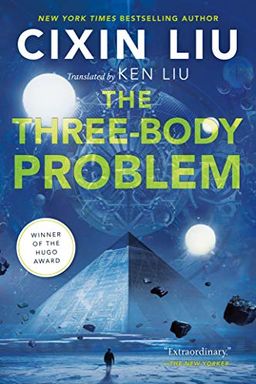 Experience an award-winning Chinese science fiction masterpiece from the beloved author, Cixin Liu, in English for the first time. Against the backdrop of China's Cultural Revolution, a secret military project sends signals into space to establish contact with aliens. When an alien civilization on the brink of destruction captures the signal and plans to invade Earth, different camps form on Earth, leading to a battle against corruption or a welcome for superior beings. Delve into this epic story of invasion, alliances, and survival.
The Fifth Season by N. K. Jemisin
Leviathan Wakes by James S. A. Corey
The Dispossessed by Ursula K. le Guin
Red Rising by Pierce Brown
Old Man's War by John Scalzi
The Martian Chronicles by Ray Bradbury
Altered Carbon by Richard Morgan
The Moon Is a Harsh Mistress by Robert A. Heinlein
The Long Way to a Small, Angry Planet by Becky Chambers
The Mote in God's Eye by Larry Niven
The Stand by Stephen King
Kindred by Octavia E. Butler
Pandora's Star by Peter F. Hamilton
Childhood's End by Arthur C. Clarke
The Hunger Games by Suzanne Collins
Children of Time by Adrian Tchaikovsky
All Systems Red by Martha Wells
A Memory Called Empire by Arkady Martine
The Stars My Destination by Alfred Bester
Stories of Your Life and Others by Ted Chiang
The Diamond Age by Neal Stephenson
Anathem by Neal Stephenson
Recursion by Blake Crouch
The Sirens of Titan by Kurt Vonnegut
A Fire Upon The Deep by Vernor Vinge
Doomsday Book by Connie Willis
Ammonite by Nicola Griffith
The Dark Forest by Cixin Liu
Parable of the Sower by Octavia E. Butler
Cryptonomicon by Neal Stephenson
BLINDSIGHT by Peter Watts
Dhalgren by Samuel R. Delany
The Female Man by Joanna Russ
Space Opera by Catherynne M. Valente
Roadside Picnic by Arkady Strugatsky
The Sparrow by Mary Doria Russell
Dawn by Octavia E. Butler
To Say Nothing of the Dog by Connie Willis
Shadow & Claw by Gene Wolfe
Midnight Robber by Nalo Hopkinson
Accelerando by Charles Stross
Ninefox Gambit by Yoon Ha Lee
The Lord of the Rings by J. R. R. Tolkien
Foundation Trilogy by Isaac Asimov
The Player of Games by Iain M. Banks
Gideon the Ninth by Tamsyn Muir
Heir To The Empire by Timothy Zahn
Children of Ruin by Adrian Tchaikovsky
Raven Stratagem by Yoon Ha Lee
The Book of the New Sun by Gene Wolfe
Shards of Honor by Lois McMaster Bujold
The City We Became by N. K. Jemisin
An Unkindness Of Ghosts by Rivers Solomon
Beggars in Spain by Nancy Kress
The Gone World by Tom Sweterlitsch
Downbelow Station by C. J. Cherryh
Tau Zero by Poul Anderson
Six Wakes by Mur Lafferty
The Future of Another Timeline by Annalee Newitz
City in the Middle of the Night by Anders
The Stars Are Legion by Kameron Hurley
Network Effect by Martha Wells
The Stone Sky by N. K. Jemisin
A Deepness in the Sky by Vernor Vinge
Second Foundation by Isaac Asimov
Excession by Iain M. Banks
The End of Eternity by Isaac Asimov
Ancillary Mercy by Ann Leckie
The Caves of Steel by Isaac Asimov
Winter World by A. G. Riddle
A Boy and His Dog at the End of the World by C. A. Fletcher
[MARS TRILOGY] RED MARS, GREEN MARS [and] BLUE MARS by Kim Stanley Robinson
Wanderers by Chuck Wendig
Elysium Fire by Alastair Reynolds
The Light Brigade by Kameron Hurley
Brown Girl in the Ring by Nalo Hopkinson
Empress of Forever by Max Gladstone
Ancestral Night by Elizabeth Bear