Sort by
Latest Recommendations First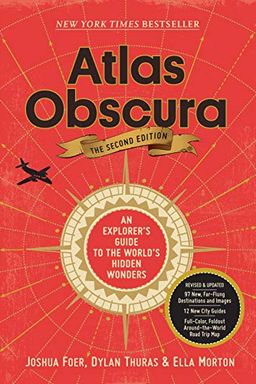 This wanderlust-inducing travel guide, praised by the New York Times and Neil Gaiman, is a phenomenon that has sold over 626,000 copies. Now completely revised and updated, the second edition features 120 new entries of the most unusual, curious, bizarre, and mysterious places on earth. The book includes a full-color gatefold Atlas Obscura road trip map and was created by the founders of the vibrant travel community, AtlasObscura.com. Filled with photographs, illustrations, maps, charts, and more, this book will inspire wonder and wanderlust in all who read it.
Atlas Obscura. Go to the site. Buy the book. Seriously great content. My favorite way to travel (this endorsement based only in love) @atlasobscura     
–
source
Discover the rise and fall of Rome in SPQR, as Mary Beard offers a passionate and detail-oriented narration of the history of the ancient empire. From a humble beginning to becoming the masters of the Mediterranean, Beard challenges the traditional historical viewpoints and sheds light on often overlooked aspects such as class struggles and democratic movements. Spanning nearly a millennium, this highly informative and engaging read will leave your hair standing on end, earning its place as a modern classic - shaping our view of Rome for many years to come.
SPQR was one of my favorite books of last year.     
–
source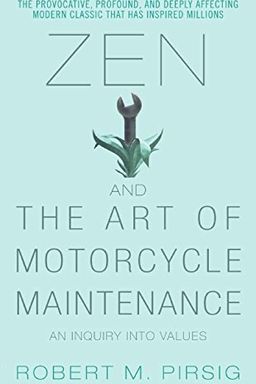 Explore the art of living through Robert M. Pirsig's Zen and the Art of Motorcycle Maintenance. Follow the story of a father and his young son on a transformative journey across America's Northwest. This meditative examination of our daily lives offers insightful guidance on improving the way we live.
Yeah. Game changer. At in Zen and the Art of Motorcycle Maintenance. Great book for other reasons too.     
–
source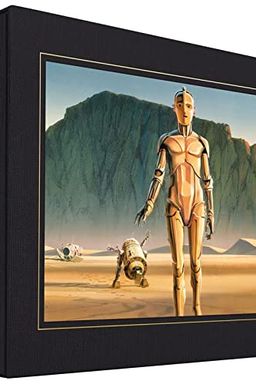 This Ralph McQuarrie book is a revelation. It's comprehensive and awe inspiring. I will spend hours poring over it.     
–
source
Explore a unique and captivating world in this bestselling science fiction novel, now available in a deluxe hardcover edition. Set on the harsh desert planet Arrakis, the story follows the young Paul Atreides as he navigates a treacherous political landscape where the only valuable resource is a coveted drug called "spice." As Paul's family is betrayed and destroyed, he embarks on a journey that will lead him to a destiny beyond his wildest dreams. With a stunning blend of adventure, mysticism, and politics, Dune is a triumph of the imagination and a true masterpiece of science fiction.
If you haven't read it, just go read it. It is amazing!     
–
source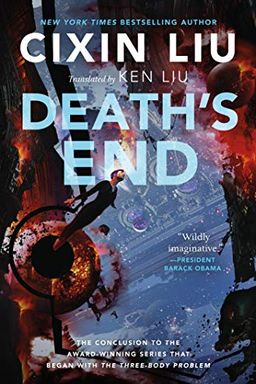 In this thought-provoking sci-fi novel, the uneasy peace between Earth and the Trisolarans is threatened by the arrival of a woman from the past with potentially dangerous knowledge. Will humanity continue to thrive or face extinction?
I felt like I was getting a Chinese version of Chinese culture. And that frame felt unique.     
–
source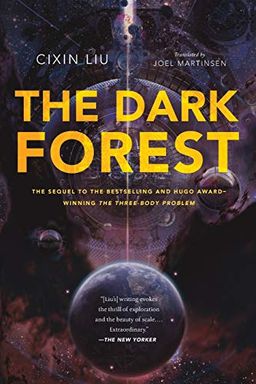 In this gripping sci-fi novel, Earth is under threat from a future alien invasion, and the only hope is the Wallfacer Project - a secret plan to deceive the enemy. Four men have unlimited power to come up with strategies, but only one of them, a Chinese astronomer and sociologist named Luo Ji, is targeted by the aliens. Written by Cixin Liu, the award-winning author from China, this is the second book in the Remembrance of Earth's Past trilogy.
I felt like I was getting a Chinese version of Chinese culture. And that frame felt unique.     
–
source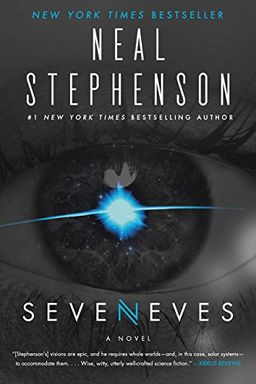 Experience a captivating story that explores humanity's tenacity and determination for survival. When a catastrophic event threatens Earth, nations come together to devise a plan for humanity's survival in outer space. But unanticipated dangers and complications put the mission at risk, leaving only a handful of survivors. Thousands of years later, humanity's descendants embark on a new journey to a transformed Earth. Neal Stephenson's Seveneves is a masterpiece of speculative fiction that combines science, philosophy, technology, psychology, and literature to offer a thrilling and thought-provoking vision of the future.
A better book than Snow Crash.     
–
source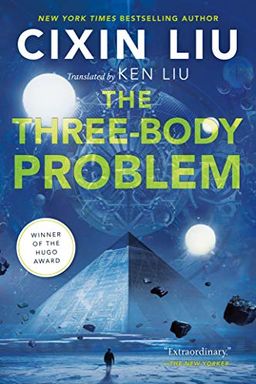 Experience an award-winning Chinese science fiction masterpiece from the beloved author, Cixin Liu, in English for the first time. Against the backdrop of China's Cultural Revolution, a secret military project sends signals into space to establish contact with aliens. When an alien civilization on the brink of destruction captures the signal and plans to invade Earth, different camps form on Earth, leading to a battle against corruption or a welcome for superior beings. Delve into this epic story of invasion, alliances, and survival.
I felt like I was getting a Chinese version of Chinese culture. And that frame felt unique.     
–
source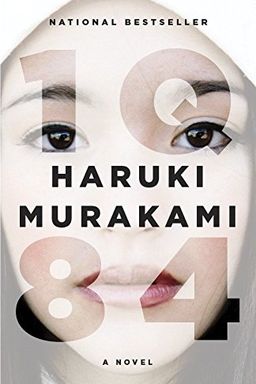 Enter a parallel existence woven with mystery, love and self-discovery in this ambitious and imaginative novel set in 1984 Tokyo. Follow Aomame's journey as she notices strange discrepancies in the world around her, and Tengo's unraveling life as a writer, all while trying to unravel the tangled connections that bind them. Full of unique characters and a dystopian twist, this novel is a thrilling read from one of the most revered contemporary authors of our time.
Seriously, one of my favorite books of all time.     
–
source
Count Zero by William Gibson
Gun, with Occasional Music by Jonathan Lethem
Snow Crash by Neal Stephenson
The Left Hand of Darkness by Ursula K. le Guin
Neuromancer by William Gibson
Julia and Jacques Cooking at Home by Julia Child
Girl in Landscape by Jonathan Lethem
Mona Lisa Overdrive by William Gibson