Sort by
Latest Recommendations First
@monicabyrne13 11. :-). My brother and I used to have breath holding contests as kids, and I once got to 2 1/2 minutes. But that's nothing. The world champion freediver can make it to over 9 minutes passively, and 4 1/2 while swimming. BTW, I love the book Breath     
–
source
Western culture is infatuated with the dream of going beyond, even as it is increasingly haunted by the specter of apocalypse: drought, famine, nuclear winter. How did we come to think of the planet and its limits as we do? This book reclaims, redefines, and makes an impassioned plea for limits—a notion central to environmentalism—clearing them fro...
I love this book. So readable, so insightful, so actionable. There is also a really interesting connection between this book and @DrIbram's How To Be An Anti-Racist, namely that many establishment beliefs & policies originate as justifications for self-interest by powerful people     
–
source
I love @DanielGNewman's new book Unrig. It's a graphic "novel" explaining how to unrig the US's broken democracy. Here's an excerpt: The history of voting rights and voter suppression--explained in comics.     
–
source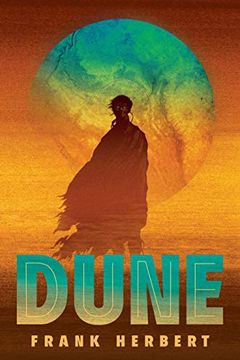 When I got this book out of the library at age 12, my father remarked, It's sinful that so large a book should be devoted to science fiction. Little was he to know that this book, full of wonderful concepts about how to come to grips with a world out of our control, would play so large a role in his son's life. After I graduated from college, a friend who was editing a series of critical monographs about science fiction asked me if I'd like to write a book about Frank Herbert. I agreed, and it was that choice that set me on the path to becoming a writer. In the course of writing the book, I got far deeper into Herbert's ideas than I had reading his books growing up. The core message of all Herbert's work is that we can't control the future, but we can control our response to it, surfing the edge of change and risk.     
–
source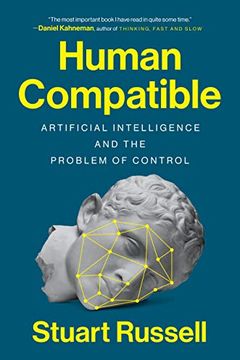 I just finished Stuart Russell's marvelous book on AI safety Human Compatible, and I can't recommend it highly enough!     
–
source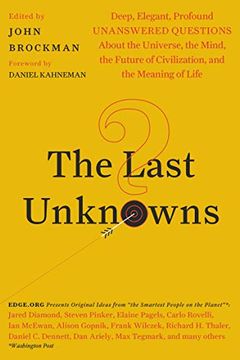 The Last Unknowns
Deep, Elegant, Profound Unanswered Questions About the Universe, the Mind, the Future of Civilization, and the Meaning of Life
This is a fascinating book, full of thought-provoking questions (one to a page) that will help you think more deeply about the challenges facing humanity and the opportunities in science and technology. It is a great one-a-day vitamin to spark your thinking.     
–
source
Robert Caro's book Working succeeds on so many levels: brilliant lessons on the art of researching and writing, a teaser for his great biographies, an endearing autobiography. A quick and delightful read. I can't recommend it highly enough.     
–
source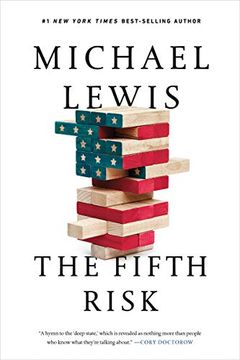 Michael Lewis' latest book, The Fifth Risk, highlights just how bad things might get if we continue to neglect and undermine the machinery of government. It's not just the political fracturing of our country that should concern us; it's the fact that government plays a critical role in infrastructure, in innovation, and in the safety net. That role has gradually been eroded, and the cracks that are appearing in the foundation of our society are coming at the worst possible time.     
–
source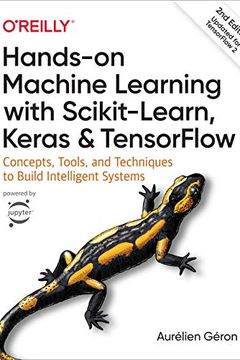 Mastering Ethereum, by Andreas Antonopolous and Gavin Wood, and Hands on Machine Learning with Scikit-Learn & Tensorflow, by Aurélien Géron, are both masterpieces of technical exposition. In addition to helping me keep up with world-changing technology, they remind me what a gift it is to be able to put down knowledge into an artifact – a book – and pass it so effectively to others. The clarity with these authors explain complex topics is a marvel.     
–
source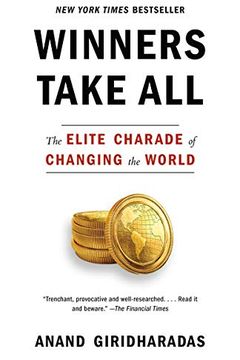 Honorable mention to a few other books I really enjoyed this year: Winners Take All, by Anand Giridharadas; Automating Inequality, by Virginia Eubanks; Dying Every Day: Seneca at the Court of Nero, by James Romm; In the Garden of Beasts, by Erik Larsen; AI Superpowers, by Kai-Fu Lee; Antarctica, by Kim Stanley Robinson, and its true-life counterpart, Mawson's Will, by Lennard Bickel.     
–
source
The Warden by Anthony Trollope
Pride and Prejudice by Jane Austen
Trilby by George du Maurier
Automating Inequality by Virginia Eubanks
The Game of Kings by Dorothy Dunnett
The Overstory by Richard Powers
Mastering Ethereum by Andreas M. Antonopoulos
AI Superpowers by Kai-fu Lee
The Value of Everything by Mariana Mazzucato
Farsighted by Steven Johnson
Doughnut Economics by Kate Raworth
The History of Rasselas, Prince of Abyssinia by Samuel Johnson
Weapons of Math Destruction by Cathy O'Neil
The Peregrine by J A Baker
The Bad-Ass Librarians of Timbuktu by Joshua Hammer
The Outsider by Colin Wilson
Collected Poems by William Butler Yeats
Who Gets What ― and Why by Alvin Roth
Makers and Takers by Rana Foroohar
The Innovator's Dilemma by Clayton M. Christensen
Intermediate Microeconomics by Hal R. Varian
Dying Every Day by James Romm
The Structure of Scientific Revolutions by Thomas S. Kuhn
Riders of the Purple Sage by Zane Grey
The Lean Startup by Eric Ries
When Nietzsche Wept by Irvin D. Yalom
In the Garden of Beasts by Erik Larson
The Meaning of Culture by John Cowper Powys
Liar's Poker by Michael Lewis
The Electric Kool-Aid Acid Test by Tom Wolfe
Night Train to Lisbon by Pascal Mercier
Things Fall Apart by Chinua Achebe
Loving Every Child by Janusz Korczak
Islandia by Austin Tappan Wright
On Writing Well by William Zinsser
The Mind Parasites by Colin Wilson
Alexander Hamilton by Ron Chernow
The Essential Rumi by Jalal Al-Din Rumi
The Way We Live Now by Anthony Trollope
Babel-17 / Empire Star by Samuel R. Delany
Mawson's Will by Lennard Bickel
Antarctica by Kim Stanley Robinson
Science and Sanity by Alfred Korzybski
Built to Last by Jim Collins
The 22 Immutable Laws of Marketing by Al Ries
The Kabir Book by Robert Bly
The Palm at the End of the Mind by Wallace Stevens
The Unix Programming Environment by Brian W. Kernighan
Focusing by Eugene T. Gendlin
Rissa Kerguelen by F. M Busby
Introduction to Realistic Philosophy by John Wild