Sort by
Latest Recommendations First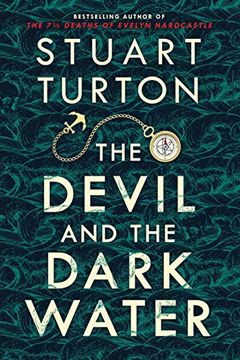 A murder, demons, and a detective duo on the high seas in 1634. Samuel Pipps, the world's greatest detective, is being transported to Amsterdam to be executed for a crime he may or may not have committed. With his loyal bodyguard, Arent Hayes, they set sail but soon encounter strange occurrences including a twice-dead leper, symbols on the sails, and livestock slaughter. When three passengers, including Samuel, are marked for death, only Arent can solve the mystery that connects every passenger onboard before the ship sinks, killing everyone. From the author of The 7 1/2 Deaths of Evelyn Hardcastle, this breathtaking novel will keep you on your toes until the end.
@KidLitMotivates @stu_turton I loved that book     
–
source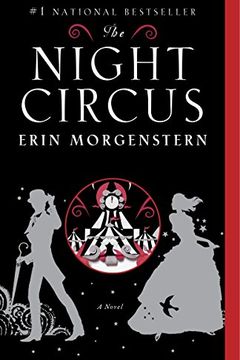 Enchanting and mysterious, Le Cirque des Rêves is a magical circus that appears out of nowhere and opens only at night. But behind the scenes, a fierce competition is brewing between two young magicians, Celia and Marco, who are battling for supremacy under the watchful eyes of their perilous mentors. Yet, as they begin to fall for each other, their love threatens to derail everything they've been working towards. With rich descriptions and alluring prose, this captivating tale of imagination and desire will cast a spell on your heart.
@mara_bakery A lovely book.     
–
source
"Underland" takes readers on an epic journey into the depths of the Earth, exploring our relationship with darkness, burial, and what lies beneath the surface of both place and mind. From the birth of the universe to a post-human future, author Robert Macfarlane weaves together unforgettable stories of descents into the underland made across history by explorers, artists, and murderers, asking a vital and unsettling question: "Are we being good ancestors to the future Earth?" This is a book that will change the way you see the world.
@CJNatella @RobGMacfarlane Love that book - and all his books - v much     
–
source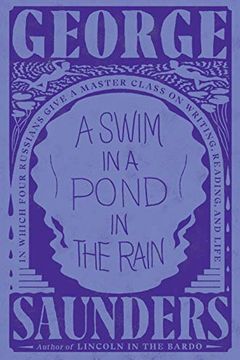 A Swim in a Pond in the Rain is a literary master class on what makes great stories work and what they can tell us about ourselves—and our world today. George Saunders shares his twenty-year experience teaching a class on Russian short stories to MFA students at Syracuse University. In this book, he pairs iconic short stories by Chekhov, Turgenev, Tolstoy, and Gogol with his technical yet accessible essays on how narrative functions, why we stay immersed in a story, and the bedrock virtues a writer must foster to create compelling fiction. Through this exploration, Saunders illuminates how the mind itself works while reading and how the reading and writing of stories make genuine connection possible.
My friend @gilkenan gave me this. It is one of the best books about writing I have come across.     
–
source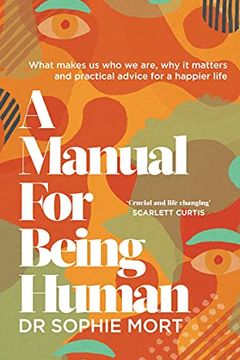 Unlock the secrets to understanding yourself and your emotional wellbeing with A Manual for Being Human. With practical advice and therapeutic techniques, Dr Soph helps readers identify past experiences and negative cycles to provide a toolkit for managing overwhelming emotions. This reassuring and insightful guide is a must-read for anyone looking to find contentment and fulfillment in their lives.
An absolutely brilliant book. Dr Sophie Mort is wonderful at giving clear, practical and friendly advice that works.     
–
source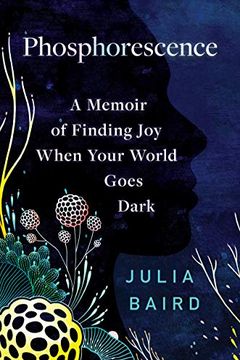 This inspiring memoir delves into what helps us survive during tough times. After experiencing heartbreak and cancer, the author reflects on what makes us bloom in darkness. She explores the natural phenomenon of phosphorescence, which allows creatures to give off light in the darkness, and how it can apply to our lives. Through candid personal experiences and interviews with experts, the author offers insights on embracing awe, nature, spirituality, and other habits to light up our lives, even in the darkest times.
This book is beautiful. It is absolutely my kind of book. A book of tough hope. A light in the dark. A thing of beauty. Phosphorescence itself. @bairdjulia has been to the tough edges and gives us light. She writes like a dream. Life, nature, hope. You should treat yourself.     
–
source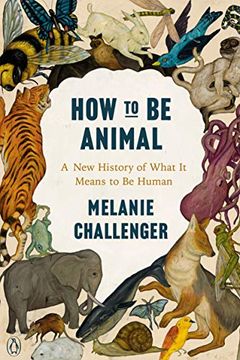 Explore the fascinating and complex relationship humans have with their animal nature in this thought-provoking book. From our psychology to our ideologies, technology to politics, witness the wide-reaching effects of our separation from the rest of nature. A unique blend of nature writing, history, and moral philosophy, How to Be Animal offers a compelling reassessment of what it truly means to be human, and a robust defense of embracing our primal, animal selves.
I adore this book.     
–
source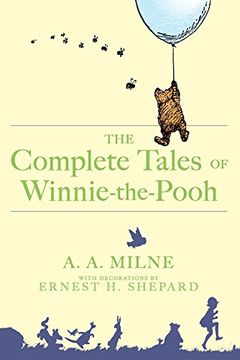 Explore the whimsical world of the Thousand Acre Wood in this beloved collection of stories featuring Winnie-the-Pooh and his friends. Meet Piglet, Eeyore, Tigger, Kanga, Christopher Robin, and more, as they embark on charming and heartwarming adventures. Follow the lovable bear of "very little brain" as he dispenses his sage advice and showcases his steadfast loyalty to his friends. The delicate paintings and playful prose have captivated generations of children, making this collection an enduring classic.
Oh, and "Winnie-the-Pooh" a gift for anyone's actual or inner child.     
–
source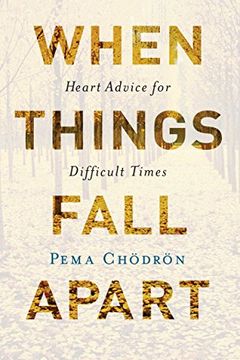 This spiritual classic offers life-changing tools for transforming suffering and negative patterns into ease and joy. Drawing from traditional Buddhist wisdom, the author shows that moving towards painful situations and becoming intimate with them can open up our hearts in unexpected ways. A must-read for those seeking personal growth and resilience.
Also a gift for anyone going through a rocky time: "When Things Fall Apart," by Buddhist teacher Pema Chödron, is brilliant and really helped me accept uncertainty in life.     
–
source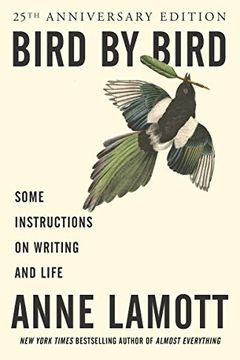 Learn to write like a pro with this step-by-step guide from a seasoned writer. From "Getting Started," to "Shitty First Drafts," and "Publication," this book covers it all. Along with practical tips, the author shares her own humorous and honest experiences with the writing process. With insights on everything from writer's block to jealousy and fear, this book is a must-read for anyone looking to improve their writing skills and navigate the writer's life.
"Bird by Bird," by Anne Lamott, is my go-to gift or recommendation for anyone interested in writing, though it is as much a treatise on life as it is a creative-writing primer.     
–
source
On Connection by Kae Tempest
Entangled Life by Merlin Sheldrake
DearLife by Rachel Clarke
The Heartland by Nathan Filer
We Are the Weather by Jonathan Safran Foer
I Never Said I Loved You by Rhik Samadder
Fantasyland by Kurt Andersen
Self Help for Your Nerves by Claire Weekes
One Summer by Bill Bryson
A Brief History of Thought by Luc Ferry
As I Walked Out One Midsummer Morning by Laurie Lee