Sort by
Latest Recommendations First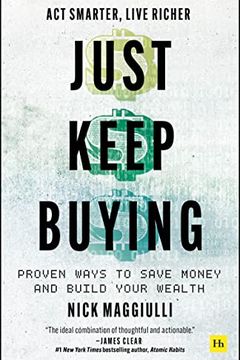 Discover the data-driven answers to your personal finance questions in this must-read book. Popular finance blogger Nick Maggiulli offers proven ways to build your wealth immediately, including why you should save less than you think and how to thrive in a market crash. Follow the strategies revealed in Just Keep Buying to act smarter and live richer every day. It's time to take the next step in your wealth-building journey.
Highly recommend @dollarsanddata's new (and first) book, it's great.     
–
source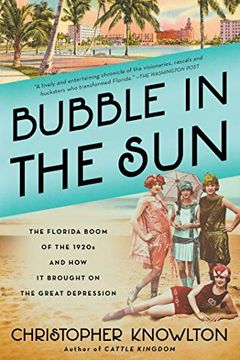 Bubble in the Sun
The Florida Boom of the 1920s and How It Brought on the Great Depression
Experience the excess and excitement of 1920s Florida, where the largest human migration in American history took place. In Bubble in the Sun, author Christopher Knowlton uncovers the grand visions and darker side of Coral Gables, Boca Raton, Miami Beach, and more, as tycoons, crooks, and celebrities descended upon the state in search of wealth and decadence. But at what cost? Knowlton reveals the enormous toll this boom had on the environment and workers, while exploring the hurricane that triggered the stock market crash and ultimately led to the Great Depression. This riveting history sheds light on an era that still impacts our country today.
The telling of America's first modern bubble: the Florida real estate boom of the 1920s. What's great about this book is that so many of the characters, scenes, incentives, behaviors, and outcomes could be right out of today's world. Same as it ever was.     
–
source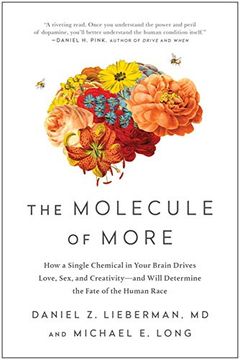 The Molecule of More
How a Single Chemical in Your Brain Drives Love, Sex, and Creativity―and Will Determine the Fate of the Human Race
Discover the fascinating role of dopamine in driving our every urge, from ambition and success to addiction and risky behavior. The Molecule of More delves into the science of desire and how it impacts our behavior in love, business, politics, and more. Written by two esteemed professionals, this book examines the unconsidered component that explains behaviors previously thought to be unrelated, providing insights that may change your life.
A book about dopamine, the most powerful chemical in your brain that we rarely think about has so much influence on the world. Dopamine doesn't give you happiness in the moment; it convinces you that there's happiness in the future that you should pursue, always pushing us for more, more, more.     
–
source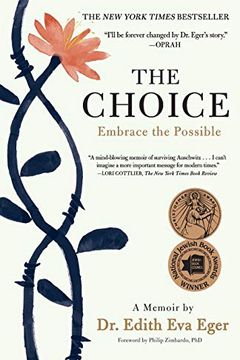 Surviving the Holocaust and years of guilt and trauma, a brave woman shares her journey of healing and forgiveness. The Choice explores how our minds can keep us imprisoned and how we can find the key to freedom. With moving stories of those she's helped to heal, this life-changing book provides hope and comfort to its readers.
Maybe the best book I've read in years. The true story of a young Hungarian girl sent to Auschwitz where her parents are murdered upon arrival but who manages to survive a year of torture and starvation before being liberated. After the war she moves to America, gets a PhD in psychology, and becomes a therapist who understands the psychology of trauma better than anyone. Just epic writing and storytelling, hard to put down.     
–
source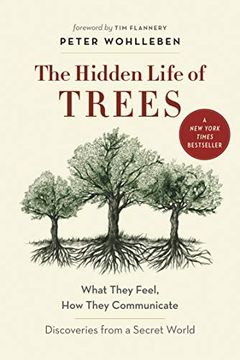 The Hidden Life of Trees
What They Feel, How They Communicate―Discoveries from A Secret World (The Mysteries of Nature (1))
Explore the fascinating world of trees and their hidden communication system in this captivating book. Author Peter Wohlleben shares his deep passion for forests and the amazing processes of life, death, and regeneration he has observed. Learn how trees communicate and support each other, creating an ecosystem that benefits the whole community. Drawing on groundbreaking new discoveries, Wohlleben presents the science behind the secret life of trees and their abilities. Discover how eco-friendly practices can benefit our planet, and the mental and physical health of all who live on Earth.
A fascinating book about the complexity of something that seems basic. One example: Trees that grow up in their mothers' shade grow slowly, because their moms block most of the sun. Slow growth leads to dense wood, which leads to a strong tree. Trees that instead grow in the open sun, without their mom's shade, grow very fast, gorging on all the light they can absorb. But fast growth leads to soft wood, which is susceptible to rot and fungus. That analogy – grow fast at your own peril – applies to many fields, as do several of the lessons in this book.     
–
source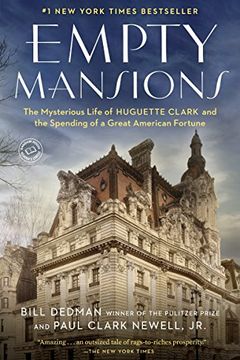 Empty Mansions
The Mysterious Life of Huguette Clark and the Spending of a Great American Fortune
Step into a portal of American history in this mysterious and enthralling book. Follow Pulitzer Prize-winning journalist Bill Dedman as he raises questions about the reclusive heiress Huguette Clark and her $300 million inheritance. Why did this woman choose to live in a hospital room for two decades despite being in excellent health? Who controlled her fortune? Through interviews with Huguette's cousin and family photographs, Dedman reveals a portrait of a woman born into extreme wealth and privilege, who chose a life of privacy and art. Richly illustrated and a No.1 New York Times bestseller, this book is a must-read for history and non-fiction aficionados.
The story of an heiress who inherits a fortune but lives a life of seclusion with almost no contact with the outside world while collecting mansions that go unvisited until she dies at age 104 after living in a hospital for years despite excellent health, setting off an epic battle for her money. Like the Vanderbilt story, it's a fascinating look at what money does, and doesn't, do for you.     
–
source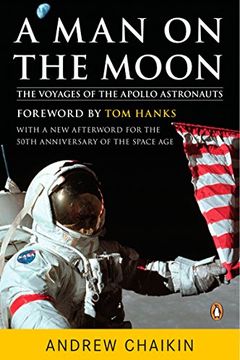 Experience the incredible journey of the first humans to step foot on the moon. This book takes you back to July 20, 1969 and retells the historic event through the eyes and ears of the people who lived it. Andrew Chaikin's interviews with 23 moon voyagers provide breathtaking detail of every aspect of the missions, from the rush of liftoff to the heartstopping touchdown to the final hurdle of reentry. Relive one of the greatest moments of the twentieth century in this stunningly told tale.
Walking on the moon is probably the coolest thing humans have ever done. The hardest, boldest, riskiest, thing ever attempted by anyone – I don't think that's an exaggeration. There are surprisingly few books that describe what it was like for the astronauts, most of whom assumed they'd die on these missions. This is the best one I've found.     
–
source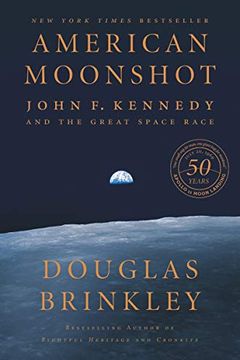 Discover the epic story behind one of America's most thrilling and ambitious achievements in history: the race to the moon. Award-winning historian Douglas Brinkley takes a fresh look at the space program, President John F. Kennedy's inspiring challenge, and the brilliant men and women who made this giant leap possible. Drawing on new primary source material and major interviews with surviving figures key to America's success, Brinkley brings this fascinating history to life like never before. American Moonshot is an enthralling chronicle of human ingenuity, curiosity, and the boundless American spirit.
This book on the space race was very good. Putting a man on the moon seemed so implausible in the early 1960s that the only equivalent today is probably achieving something like time travel.     
–
source
"Discover the remarkable and complex human body in this captivating tour by a bestselling author. With delightful anecdotes and mind-blowing facts, you'll gain a deeper understanding of how our bodies work, from its healing powers to its vulnerabilities. This must-read is an owner's manual for every body, and a true celebration of the miracle of life."
The Body is probably the best book I read in the last year:     
–
source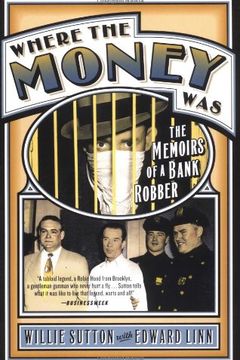 A notorious bank robber, Willie Sutton, made history by targeting almost a hundred banks without hurting anyone. He was also known for escaping America's most secure prisons. Sutton's story is both cautionary and intriguing, full of vivid details that make it impossible to put down.
A few underrated books: 1. Where The Money Was: Memoirs of a Bank Robber (Willie Sutton) 2. Crashing Through: The Story of the Man Who Dared to See 3. One Summer: America in 1927     
–
source
These Truths by Jill Lepore
The Ride of a Lifetime by Robert Iger
Super Pumped by Mike Isaac
Alchemy by Rory Sutherland
Billion Dollar Whale by Bradley Hope
Rocket Men by Robert Kurson
City of Dreams by Tyler Anbinder
Tribe by Sebastian Junger
Charlie Munger by Tren Griffin
D DAY Through German Eyes by Holger Eckhertz
Everything Is Bullshit by Priceonomics
One Summer by Bill Bryson
Lee Kuan Yew by Graham Allison
The Half-Life of Facts by Samuel Arbesman
Abundance by Peter H. Diamandis
Crashing Through by Robert Kurson
John F. Kennedy by Michael O'Brien
Endurance by Alfred Lansing
Bird by Bird by Anne Lamott
The Moral Animal by Robert Wright
What I Learned Losing a Million Dollars by Jim Paul
Fortune's Children by Arthur T Vanderbilt II
The Johnstown Flood by David McCullough