Best History Books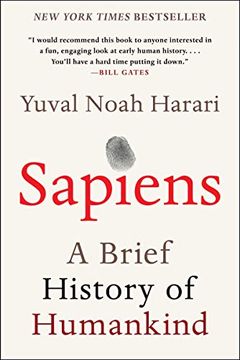 Sapiens
A Brief History of Humankind
Discover the story of human history, from the first humans to walk the earth to today's modern society. Explore how we came to believe in gods, nations, and human rights, and how our societies were shaped by the Cognitive, Agricultural, and Scientific Revolutions. Sapiens covers it all, using insights from biology, anthropology, paleontology, and economics to challenge our beliefs about what it means to be human. Are we happier now than we were before? Can we change our behavior and influence the future? Dr. Yuval Noah Harari's provocative and wide-ranging book will challenge the way you think about our species and our place in the world.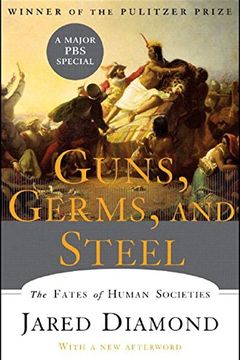 Explore the answer to the central problem in global history with Guns, Germs, and Steel. In this insightful book, author Jared Diamond looks at the broad movements of peoples and ideas on every continent since the Ice Age. He presents a biology-driven answer to The Rise of the West, focusing on geography, demography, and ecological happenstance. With a binocular perspective of an evolutionary biologist and a heart that belongs to the people of New Guinea, Diamond presents a well-rounded and evenhanded review of human history.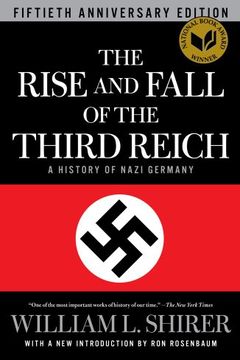 Explore the catastrophic events of the Third Reich, Hitler's thousand-year empire that lasted only 12 years. William L. Shirer's monumental study is the definitive record of this intense time period in human history. With mountains of evidence including testimonies, diaries, transcripts, and private letters, Shirer's work offers unprecedented insight into Hitler's drive to conquer the world. This classic work also covers the US's involvement and Hitler's usage of Mussolini and Japan. A worldwide bestseller, this book is a must-read for those interested in one of the most frightening chapters in human history.
Explore American history from the perspective of the people who shaped it, in this groundbreaking book. A People's History of the United States throws out the official narrative and focuses on the struggles and triumphs of everyday Americans, including women, factory workers, African-Americans, Native Americans, and immigrant laborers. From the fight for fair wages to the battle for women's rights, this book explores the grassroots movements that shaped our country. With lively prose and scholarly research, this classic bestseller is a must-read for anyone who wants to truly understand America's past and future.
Explore a fascinating and surprising world with this groundbreaking work of science, history, and archaeology. Charles C. Mann challenges the widely-held belief that pre-Columbian Americans lived sparsely in a wilderness. Instead, he reveals that they molded and influenced the land around them in incredible ways, from creating advanced cities to engineering corn in a specialized process. Enrich your understanding of the Americas before 1492 with this transformative read.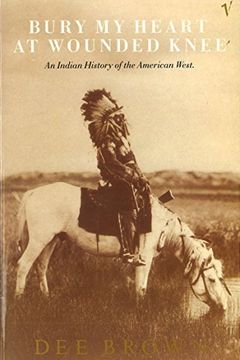 Explore the devastating history of the American Indian's systematic destruction in Bury My Heart at Wounded Knee. This classic bestseller, hailed as "Impossible to put down," is an eloquent and fully documented account of the battles, massacres, and broken treaties that left the Indigenous people defeated and demoralized. Through personal accounts and council records, Dee Brown masterfully tells the story of the Dakota, Ute, Sioux, Cheyenne, and other tribes in their own words, changing our vision of how the West was really won. With an incisive new preface, this 30th-anniversary edition is a must-read for those seeking a unique and disturbing narrative of American history.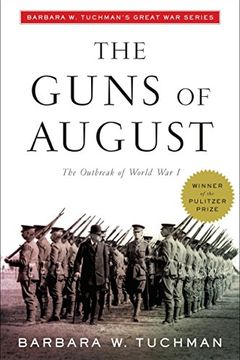 Discover the fascinating events and people that led to World War I with this Pulitzer Prize-winning book. The author, Barbara Tuchman, provides intricate details and an expert understanding of the subject that will leave readers captivated. Throughout this historical survey, Tuchman reveals how the war started, why it began, and how it could have been prevented. THE GUNS OF AUGUST offers an engaging perspective on a critical moment in world history that is not to be missed.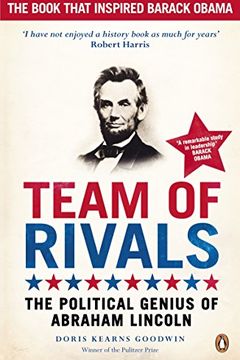 Discover the inspiring leadership techniques of one of America's greatest presidents with this bestselling and award-winning book. Team of Rivals is a thrilling narrative history that shows how Abraham Lincoln saved America by appointing his fiercest rival to key cabinet positions. This book was so impactful that it inspired Barack Obama during his presidency. Doris Kearns Goodwin, one of the most acclaimed non-fiction authors, presents a compelling portrait of Lincoln as a virtuosic politician and managerial genius.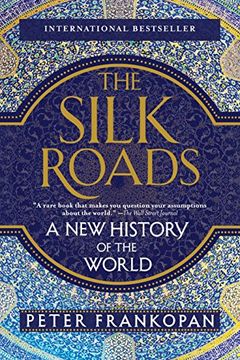 Explore the fascinating history and interconnectedness of the world along the Silk Roads. From the Middle East's instability to China's economic rise, this book sheds light on the incredible past of the vast region spanning from the Balkans to South Asia. Discover the spread of ideas, cultures, and religions that occurred from the first encounter of East and West through trade and conquest. This book challenges traditional notions of our origins and highlights the vital role the East plays in shaping the world's future.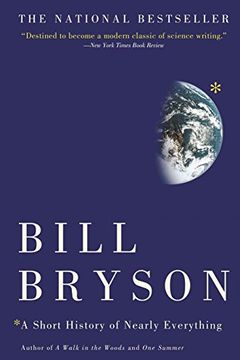 Explore the universe and the human experience with one of Bill Bryson's biggest books. From the Big Bang to the rise of civilization, Bryson seeks to answer the oldest, biggest questions we have posed about ourselves and the world around us. Join him on an adventure to understand how we got from there being nothing to there being us, as he learns from some of the world's most advanced archaeologists, anthropologists, and mathematicians. A Short History of Nearly Everything is a profoundly clear and entertaining journey through the depths of human knowledge.
A Woman of No Importance by Sonia Purnell
The Devil in the White City by Erik Larson
The Swerve by Stephen Greenblatt
How to Hide an Empire by Daniel Immerwahr
Say Nothing by Patrick Radden Keefe
An Indigenous Peoples' History of the United States by Roxanne Dunbar-Ortiz
A History of the World in 100 Objects by Neil Macgregor
The River of Doubt by Candice Millard
They Were Her Property by Stephanie E Jones-Rogers
In the Heart of the Sea by Nathaniel Philbrick
Manhunt by James L. Swanson
The Radium Girls by Kate Moore
Lies My Teacher Told Me by James W. Loewen
The Cigarette by Sarah Milov
The Season by Kristen Richardson
The Power Broker by Robert A. Caro
The Warmth of Other Suns by Isabel Wilkerson
Nothing to Envy by Barbara Demick
The Autobiography of Malcolm X by Malcolm X
They Called Us Enemy by George Takei
Notes of a Native Son by James Baldwin
Midnight in Chernobyl by Adam Higginbotham
Open Veins of Latin America by Eduardo Galeano
The Longest Day by Cornelius Ryan
Empire of the Summer Moon by S. C. Gwynne
How Europe Underdeveloped Africa by Walter Rodney
A Bridge Too Far by Cornelius Ryan
Into Thin Air by Jon Krakauer
Eichmann in Jerusalem by Hannah Arendt
Enemy at the Gates by William Craig
The Rape of Nanking by Iris Chang
The Island at the Center of the World by Russell Shorto
Undaunted Courage by Stephen Ambrose
Why Nations Fail by Daron Acemoglu
Killers of the Flower Moon by David Grann
A Rumor of War by Philip Caputo
The Birth of Plenty by William Bernstein
America on Fire by Elizabeth Hinton
The Five by Hallie Rubenhold
Against the Gods by Peter L. Bernstein
The Immortal Life of Henrietta Lacks by Rebecca Skloot
Orientalism by Edward W. Said
The Nazi Doctors by Robert J. Lifton
Narrative of the Life of Frederick Douglass by Frederick Douglass
John Adams by David McCullough
Democracy in America by Alexis de Tocqueville
The Woman's Hour by Elaine Weiss
Decolonising the Mind by Ngugi Wa Thiong'O
Genghis Khan and the Making of the Modern World by Jack Weatherford
The Journals of Lewis and Clark by Meriwether Lewis
Embracing Defeat by John W. Dower
Tenements, Towers & Trash by Julia Wertz
My Own Story by Emmeline Pankhurst
History of the Russian Revolution by Leon Trotsky
Extraordinary Popular Delusions by Charles MacKay
The War Before the War by Andrew Delbanco
Agrippina by Emma Southon
The History of the Decline and Fall of the Roman Empire, Vol. 2 by Edward Gibbon
Lakota America by Pekka Hamalainen
The Most Dangerous Man in America by Bill Minutaglio
The Art of War by Sun Tzu
The Last Days of Hitler by Hugh Trevor-Roper
The Ascent of Money by Niall Ferguson
American Radicals by Holly Jackson
Thomas Paine and the Clarion Call for American Independence by Harlow Giles Unger
The Crusades by Thomas Asbridge
Lady Bird and Lyndon by Betty Boyd Caroli
The Crowded Hour by Clay Risen
The History of the Ancient World by Susan Wise Bauer
The Romanov Sisters by Helen Rappaport
The Myth of the Rational Market by Justin Fox
The Age of Augustus by Werner Eck
Liar, Temptress, Soldier, Spy by Karen Abbott
The Ghosts of Eden Park by Karen Abbott