Sort by
Latest Recommendations First
@NiloofarHowe fantastic book!!     
–
source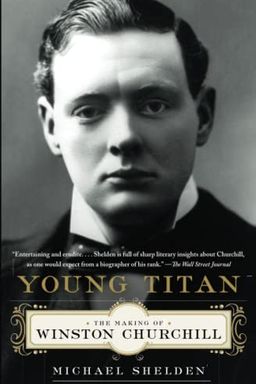 @FoundersPodcast great book!     
–
source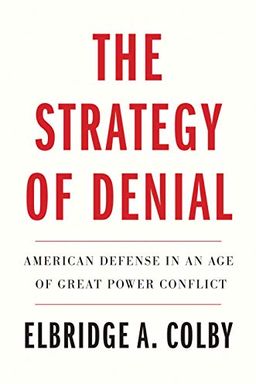 Discover a thought-provoking read that addresses America's defense strategy in light of China's growing power and ambition. Written by the lead architect of the 2018 National Defense Strategy, this book offers a clear framework for America's goals in confronting China, how its military strategy must change, and how it must prioritize these goals over its lesser interests. With a focus on realism and deeply engaged in current policy, this insightful book outlines a practical approach to prepare the United States to win a war with China that it cannot afford to lose.
@iuvinale_n @ElbridgeColby great book!     
–
source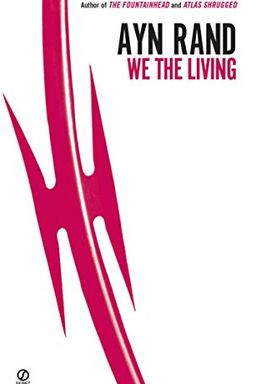 This timeless novel depicts the struggles of individuals against the state during the Soviet Revolution. Through the story of three human beings fighting for the right to pursue their own happiness, readers witness the impact of politics on personal lives. Ayn Rand's We the Living is a powerful portrayal of socialism in action, both for those who resist and those who succumb.
@patrick_oshag We the Living -- Ayn Rand's first book -- very short and beautiful book about a girl coming of age     
–
source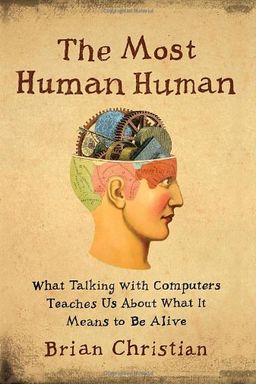 Explore the impact of computers on humanity and what it means to be "human" with this provocative and profound book. Starting with the annual Turing Test, which pits computers against people to determine if computers can "think," the author delves into the philosophical, biological, and moral issues raised by the test. Discover how the quest to be deemed more human than a computer opens a window onto our own nature and challenges our understanding of what makes us unique as a species.
@Hoffrocket A great book!     
–
source
Discover the true nature of disasters with this insightful and urgent book. Renowned author Niall Ferguson explains why we are failing to handle catastrophes, using historical events and modern-day crises as examples. With a focus on pandemics, earthquakes, wildfires, financial crises, and wars, Doom offers not only a history but a theory of disasters. Drawing from economics, cliodynamics, and network science, Ferguson highlights why our bureaucratic and complex systems are getting worse at handling these events. Urgently needed, Doom is a lesson in history to help us avoid irreversible decline.
@AndrewCMcCarthy @nfergus very good book!     
–
source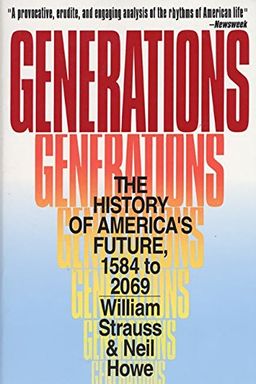 Generations
The History of America's Future, 1584 to 2069
Generations is a thought-provoking study of America's history as a succession of generational biographies, with each generation belonging to one of four types that repeat in a fixed pattern. This theory allows us to plot a cycle of spiritual awakenings and secular crises throughout American history, from its founding colonists to today. This book is a refreshing historical narrative that reorders our expectations for the twenty-first century.
@dereksfoster99 @waitbutwhy @antoniogm this is one of my favorite books     
–
source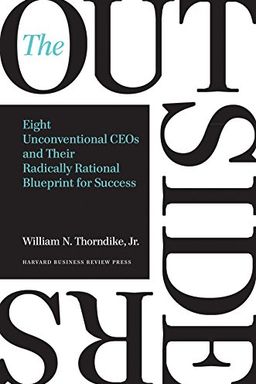 The Outsiders
Eight Unconventional CEOs and Their Radically Rational Blueprint for Success
Discover the traits and methods of exceptional CEO performance in this insightful book. Author Will Thorndike evaluates the performance of companies and their leaders, highlighting the returns for shareholders over the long term. Meet eight individualistic CEOs whose firms' average returns outperformed the S&P 500 by a factor of twenty, and learn their striking traits that put them on winning trajectories, such as a focus on per share value and a talent for allocating capital and resources. This eye-opening book offers a compelling alternative model for leading or investing in a company, with lessons that can reap extraordinary returns.
@VTocks Outsiders in one of my favorite books!     
–
source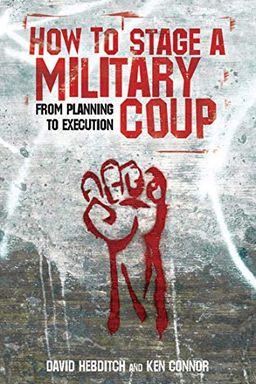 Learn practical strategies and insightful lessons from successful and failed coup attempts throughout the twentieth century. From Nigeria to Iraq, explore this violent and rarely-seen world of shifting power. This unique textbook for armchair revolutionaries and idealists alike offers practical guidance on everything from evaluating the political climate to recruiting and training personnel to ensuring timely transfer of power. Take an insightful glimpse into this world of coups d'etat with How to Stage a Military Coup.
It is a history book, not a how-to guide. And it is very interesting.     
–
source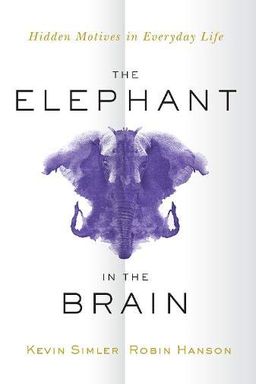 Discover the hidden motives that drive human behavior in this eye-opening book. Our brains are wired not just to survive, but also to take social advantage by deceiving and deceiving ourselves. But why do we benefit from pretending otherwise? "The Elephant in the Brain" confronts our hidden motives head on and sheds light on the darker corners of our psyches. Explore why we laugh, why artists are sexy, and why we brag about travel. Learn how our hidden motives infect social institutions like Art, School, Charity, Medicine, Politics, and Religion, and how they upend political debate. Prepare to see yourself and the world in a whole new light.
just finished "The Elephant in the Brain" by @robinhanson -- such a fantastic book -- highly recommend     
–
source
The Address Book by Deirdre Mask
Hillbilly Elegy by J. D. Vance
How To Raise An Adult by Julie Lythcott-Haims
Difficult Conversations by Douglas Stone