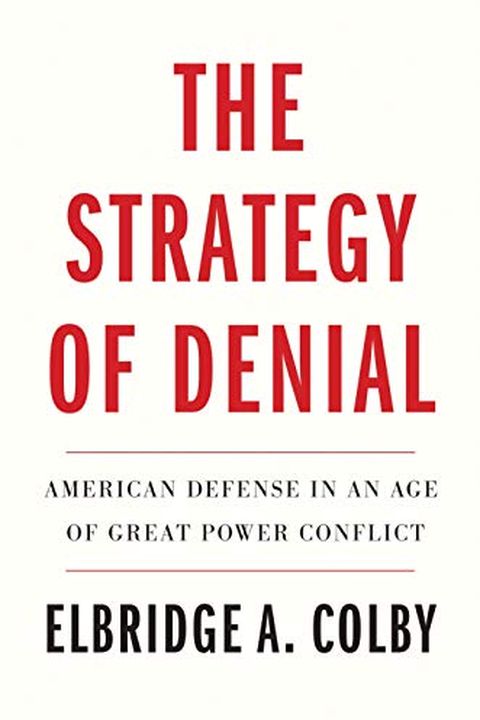 The Strategy of Denial
American Defense in an Age of Great Power Conflict
Elbridge A. Colby
Discover a thought-provoking read that addresses America's defense strategy in light of China's growing power and ambition. Written by the lead architect of the 2018 National Defense Strategy, this book offers a clear framework for America's goals in confronting China, how its military strategy must change, and how it must prioritize these goals over its lesser interests. With a focus on realism and deeply engaged in current policy, this insightful book outlines a practical approach to prepare the United States to win a war with China that it cannot afford to lose.
Publish Date
2021-09-14T00:00:00.000Z
2021-09-14T00:00:00.000Z
Recommendations
@iuvinale_n @ElbridgeColby great book!     
–
source