Michael Mauboussin
Recommended Books
Michael J. Mauboussin is Head of Consilient Research at Counterpoint Global. Previously, he was Director of Research at BlueMountain Capital and Head of Global Financial Strategies at Credit Suisse, where he advised clients on valuation and portfolio positioning, capital markets theory, competitive strategy analysis, and decision making.
Sort by
Latest Recommendations First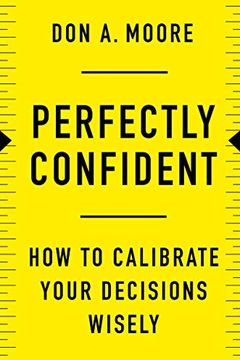 7/ Decision makers should strive to improve their calibration, the alignment between their subjective probabilities and the objective outcome. @donandrewmoore has a great book on this. You get better with practice and feedback.     
–
source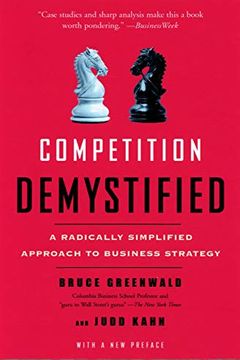 7/ Also in the 1990s, Bruce Greenwald @CenterDodd starting teaching The Economics of Strategic Behavior @Columbia_Biz. Much of this course is captured in the book, Competition Demystified. The book has a lot of useful techniques.     
–
source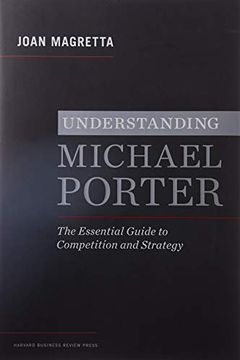 4/ I read the original Porter books, Competitive Strategy (1980) and Competitive Advantage (1985) and found them rich but not easy. I now recommend reading Joan Magretta's book, Understanding Michael Porter. Clear, concise, and well written:     
–
source
A masterful, timely, fully authorized biography of the great and hugely influential biologist and naturalist E. O. Wilson, one of the most ground-breaking and controversial scientists of our time--from the Pulitzer Prize-winning author of The Making of the Atomic Bomb "An impressive account of one of the 20th century's most prominent biologists, fo...
Sad to hear of EO Wilson's death. But he lived a remarkably productive life and challenged and inspired many. I named "The Consilient Observer" after his book, Consilience. I recently read Richard Rhodes's biography of him, Scientist, which I recommend.     
–
source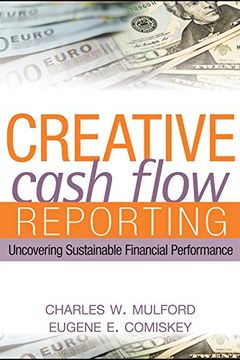 @Vamos_eMini Yes, that is an excellent book.     
–
source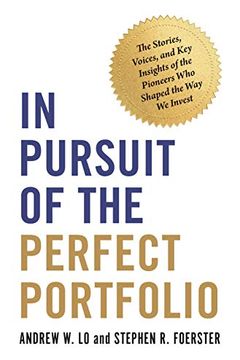 How the greatest thinkers in finance changed the field and how their wisdom can help investors todayIs there an ideal portfolio of investment assets, one that perfectly balances risk and reward? In Pursuit of the Perfect Portfolio examines this question by profiling and interviewing ten of the most prominent figures in the finance world--Jack Bogle...
Delighted to receive my copy of In Pursuit of the Perfect Portfolio by @AndrewWLo and @ProfSFoerster. It's the kind of book I love--it shares the background and importance of many key the ideas in the investment management field.     
–
source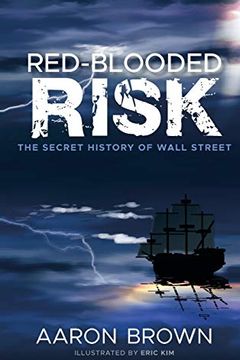 Here's a good summary of the conceptual difference between Harry (mean/variance) and Kelly (geometric mean maximization) as summarized by Aaron Brown in his book, Red-Blooded Risk.     
–
source
I'm only a few chapters in but enthusiastically recommend Daniel Lieberman's book, Exercised. Very informative and entertaining. (His book, The Story of the Human Body, is also terrific.)     
–
source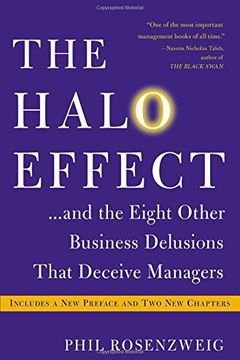 The Halo Effect
. . . and the Eight Other Business Delusions That Deceive Managers
Not my idea - Delusion #7 from Phil Rosenzweig's great book, The Halo Effect. It's a short book that will change the way you think:     
–
source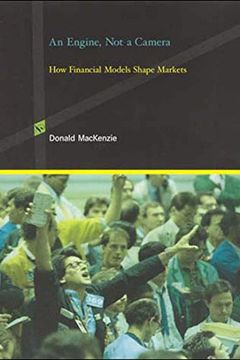 @MylesUdland Great book!     
–
source
Valuation by McKinsey & Company Inc.
Bad Blood by John Carreyrou
Billion Dollar Whale by Bradley Hope
Blueprint by Robert Plomin
She Has Her Mother's Laugh by Carl Zimmer
Thinking in Bets by Annie Duke
Who We Are and How We Got Here by David Reich
Why We Sleep by Matthew Walker
Behave by Robert M. Sapolsky
Other Minds by Peter Godfrey-Smith
The Fear Factor by Abigail Marsh
Superforecasting by Philip E. Tetlock
Confessions of the Pricing Man by Hermann Simon
Work Rules! by Laszlo Bock
Thinking, Fast and Slow by Daniel Kahneman
The Outsiders by William N. Thorndike
Creating Shareholder Value by Alfred Rappaport
COMPLEXITY by M. Mitchell Waldrop
More Heat than Light by Philip Mirowski